When a guide happened across a brown bear cub fooling around in the trees at a national park in Alaska, he was lucky enough to have his camera in hand. His video of the bear cub's antics is almost too cute to handle.
Jon Kuiper, 34, from Grand Rapids, Michigan, spent the summer this year working as a fishing and bear-viewing guide for Brooks Lodge in Katmai National Park, Alaska. His now-viral video was shot in July from the Riffles viewing platform at Brooks Falls while the mother bear was fishing for salmon below the falls.
"Her two cubs were hanging on the shore of the river, watching her, and waiting for her to bring them some of the salmon she was catching," Jon told The Epoch Times. "I noticed this cub lounging in the trees, playing with his own feet, and I needed to record it. Cuteness overload!"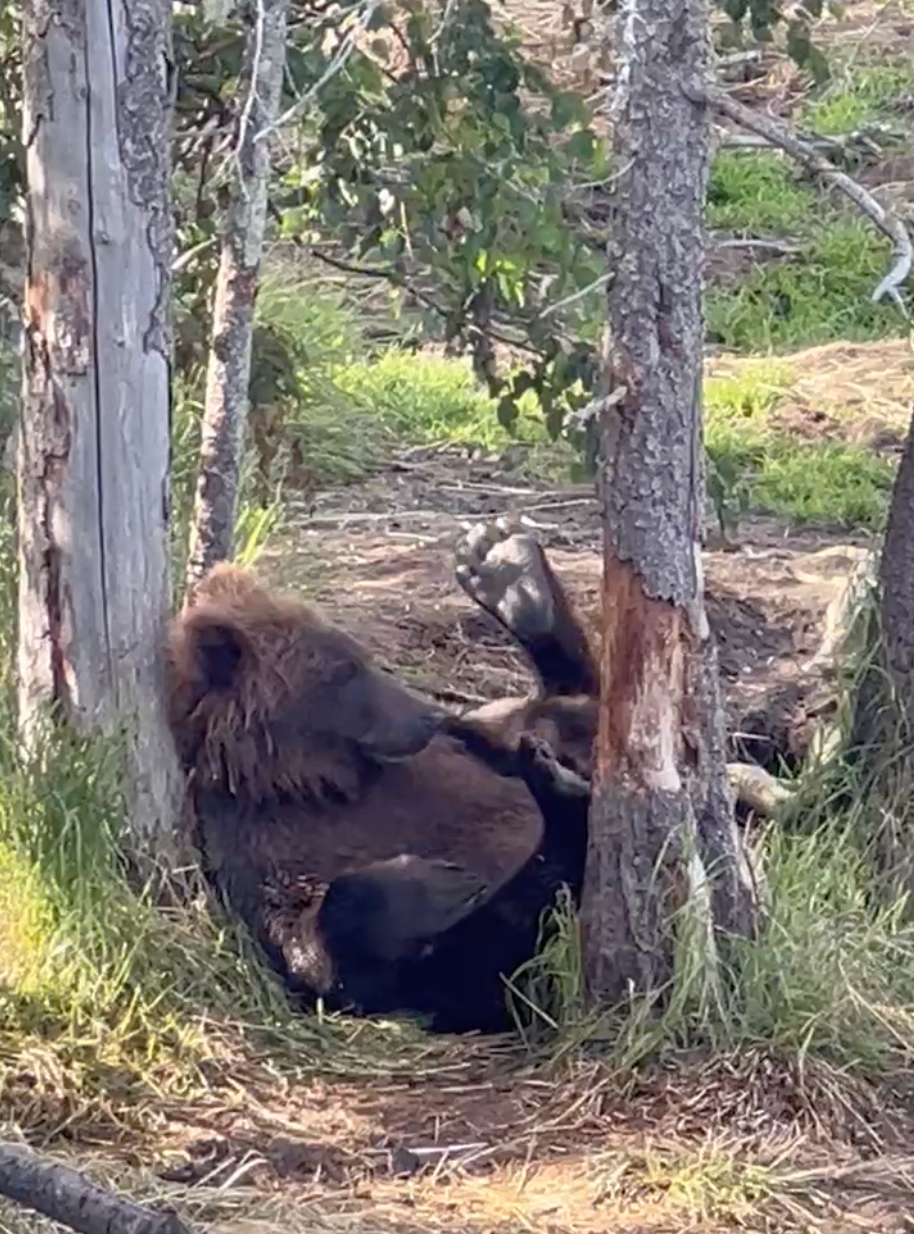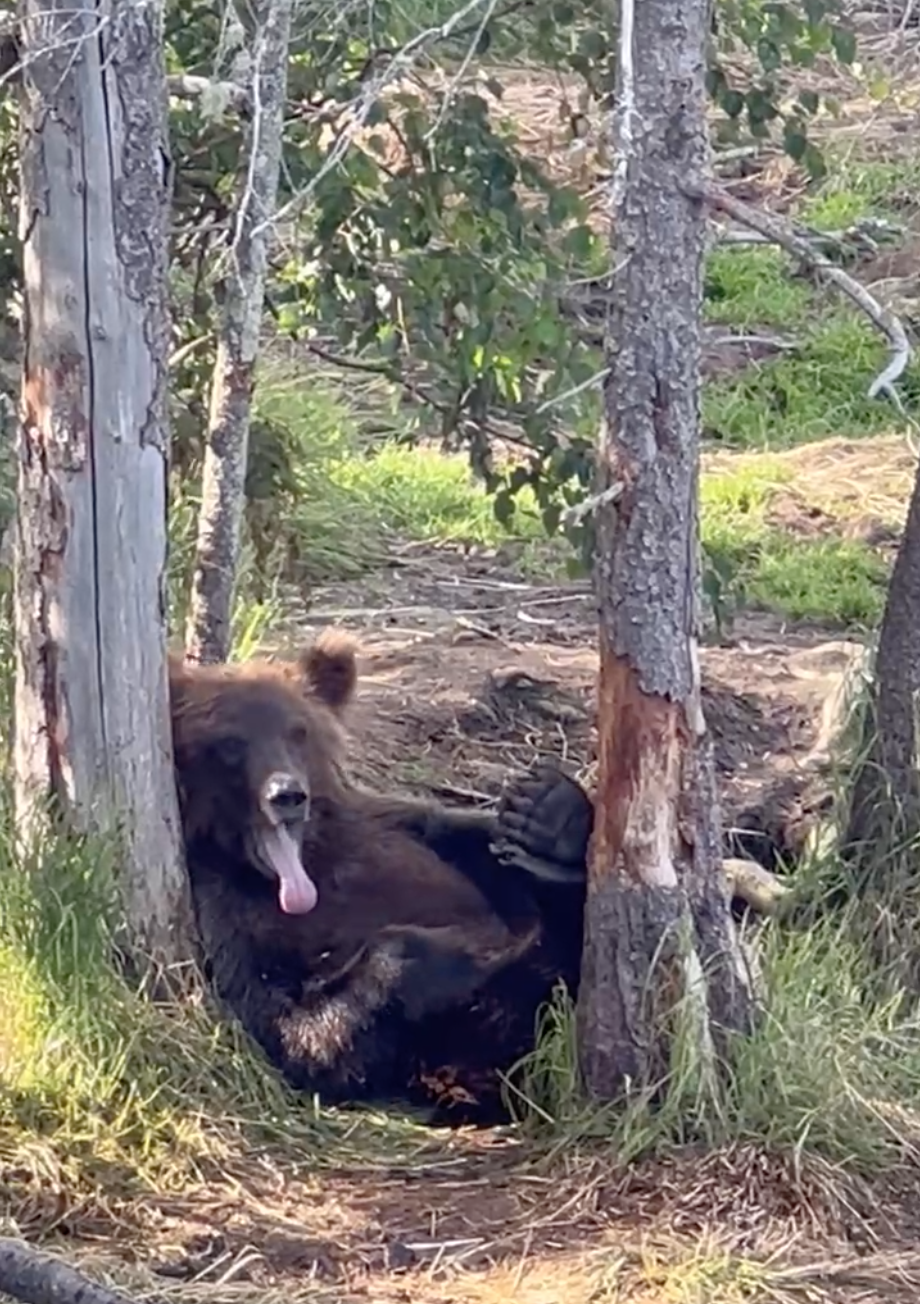 After a little lounging around, the bear cub decides to check on mom's progress. He walks across a fallen tree trunk, plonks himself down by the water near another cub, and waits for his dinner.
Jon didn't know the mother bear's designated number off the top of his head but guessed she was Bear 504, a mom of two adorable cubs.
"Most reactions have been the same as mine, along the lines of, 'How cute!' or 'What a goofball,'" said Jon. "Bears play, especially bear cubs. They learn about the world and themselves from their mothers, and just by goofing around. I thought it was funny, cute, and it reminded me of a puppy or a toddler figuring out what is going on in the world."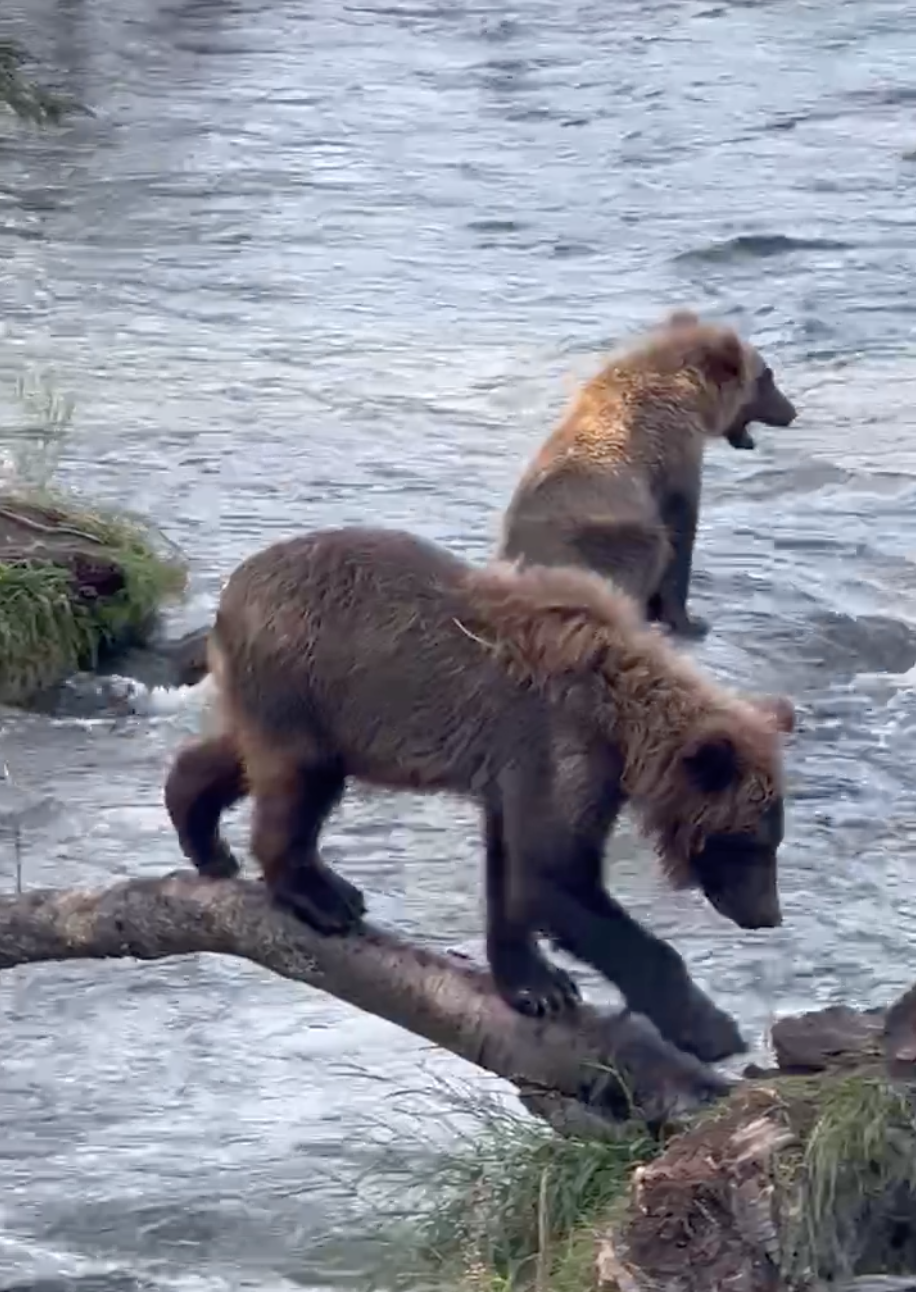 With many bears in a confined area at the park, Jon uses the viewing platforms to scout for interesting behavior—more so than photos. He often gets lucky. A hobby photographer since 2019, Jon didn't see a brown bear until 2021 but was immediately obsessed.
"It was a grizzly just outside of Yellowstone National Park," he recalled. "I then took a trip to Alaska in September of 2021, and I knew I needed to spend as much time as possible with bears moving forward. I can't wait to be back at Brooks Lodge capturing more moments like this all next summer season!"
Jon shares his beautiful work and sells prints through Instagram.
Watch the Video Below:
(Courtesy of Jon Kuiper)
Share your stories with us at emg.inspired@epochtimes.com, and continue to get your daily dose of inspiration by signing up for the Inspired newsletter at TheEpochTimes.com/newsletter