Kent Rollins sure knows how to feed a hungry crowd. His secret: It's about more than just the food.
Rollins and his wife, Shannon, travel the country feeding cowboys on working ranches, serving up hearty grilled, cast-iron, and Dutch-oven fare from their 1876 Studebaker chuck wagon. They're also the stars of a hit YouTube channel, Kent Rollins Cowboy Cooking, where viewers can catch Rollins' cooking, cowboy humor, and signature "happy dance"—the sign of a successful recipe—in action.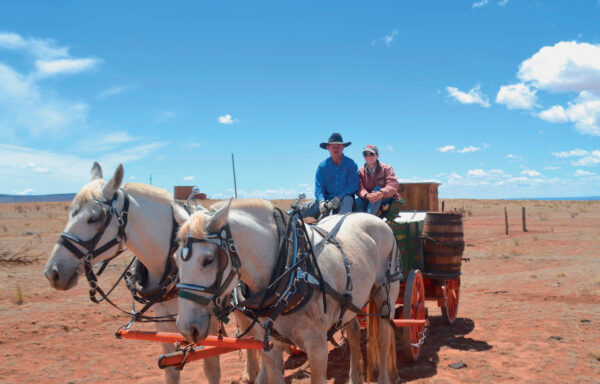 The couple recently released their second cookbook, "Faith, Family, and the Feast." It's a collection of comforting, homestyle recipes meant to bring families and communities together—whether on the ranch or in the backyard—interspersed with scenes from their unique way of life, Rollins's childhood stories and tales from the trail, and even a bit of cowboy poetry.
I caught up with Rollins about his new book, outdoor cooking tips, and upcoming plans for the Fourth of July.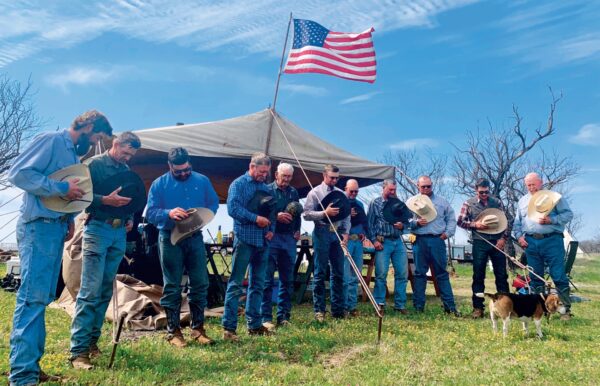 The Epoch Times: The title of your new cookbook is "Faith, Family, & the Feast," and one of the dedications is "to those feeding their families not only with food but with values and faith." What does that mean to you? 
Kent Rollins: The title really comes from our fans on YouTube. We have a great faith-based, family-oriented bunch of folks that follow us, and it's something that me and Shannon were both raised with: a lot of faith and a lot of family. You got them two, and you can do anything in life. When you can add food into it, well, it just makes a perfect recipe for happiness. 
It's something that's always brought me comfort. My mother told me, "it's not so much that you love to cook—and I know you do—but it's about watching those who get to eat your food." If you can bring comfort that-a-way to people, it's a blessing.
There's a whole lot of stuff that people need at a table. Spiritual food and faith food, you're not serving it off of a plate. It's coming from the heart. 
We found out through this COVID deal that there are so many people watching our videos every Wednesday. And I mean sure, they like the food in the recipe, but they want to see normal. It brings you peace, it brings you hope, it brings you comfort.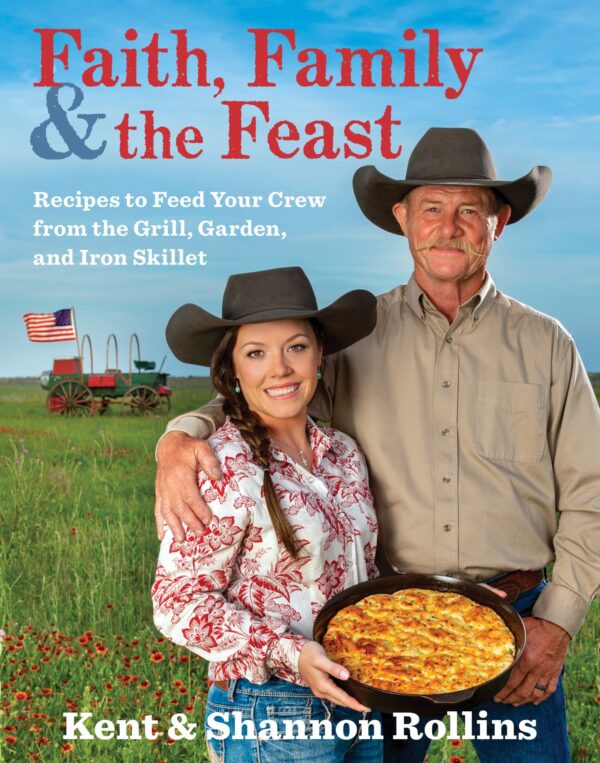 The Epoch Times: How did your mother and the way you were raised influence your approach to food and cooking?
Mr. Rollins: Well at my house, we didn't have much, but my mother always made it go a long way. And it was about food, but also about coming to the table and sitting down and blessing the food, and being thankful for everything you got, and knowing that you're stronger with a core value of faith, and family that's around you. It'll get you through anything. When you can start with that, life don't look so hard.
The Epoch Times: How do you bring these values to what you do as a chuck wagon cook?
Mr. Rollins: When you're out there on a ranch, for those ranch hands who are dependent on you, you become their family. You become their source of not only food that nourishes, but also for faith and hope that you bring every day, and the conversation as well, being able to sit down after a hard day's work and have someone to talk to. It's really no different than it is in the house; it's just outside, we have a better view.
The Epoch Times: As a chuck wagon cook, you're used to cooking outdoors year-round, rain or shine. For a lot of home cooks, summer marks the start of outdoor cooking and grilling season. What are some of your best tips?
Mr. Rollins: First of all, get you a grill you're comfortable with.
Always either cook with wood or hardwood lump. I never use charcoal briquettes. And don't be afraid to combine different types of wood, because there's different hardwoods that bring different flavors from smoke, and it's one of them deals that just brings so many different flavors to whether it be chicken, fish, pork, or beef. 
Remember that that grill needs to be cleaned and oiled before you start. Keep one end of the grill really, really hot and one less hot, that way you can have two places to put meat as you turn it. 
The Epoch Times: What are some of your favorite things to grill? 
Mr. Rollins: The gate's wide open there. I do love to smoke some ribs on a big barrel cooker. We smoke fish, we grill a lot of steak. Probably my favorite things would be our smoked meatloaf, smoked bologna, and ribs. 
The Epoch Times: How do you celebrate the Fourth of July?
Mr. Rollins: We pay tribute to this country and our servicemen and women every day. The Fourth of July, it's a day of freedom, a day that we can be with family, and no matter where we're at, realize that someone made a great sacrifice to get to do what we get to do today, the freedoms we have, the choices we have. That's what the Fourth of July's about.
We have so much to be thankful for every day. Through all this, there's so many people that have stepped up. A lot of these people, they don't ask for recognition, they're just doing the job. That's what America's about.
We'll cook something, but it's about gathering friends and family around and just knowing it's a big celebration. 
Interview has been edited for clarity and brevity.
Catch the cowboy cook in action at YouTube.com/CowboyKentRollins
RECIPE: Coleslaw With Tequila-Lime Dressing
RECIPE: Mexican Street Corn on the Cob