Mountain Horse Farm, a horse sanctuary in New York's Finger Lakes region, offers wellness experiences that include cuddling with a cow and therapy with a horse.
In explaining "The Horse Experience," owner Suzanne Vullers says, "The focus is on wellness, on learning and growing in the company of horses."
Vullers, who grew up in the Netherlands, has had a connection with horses since she was young.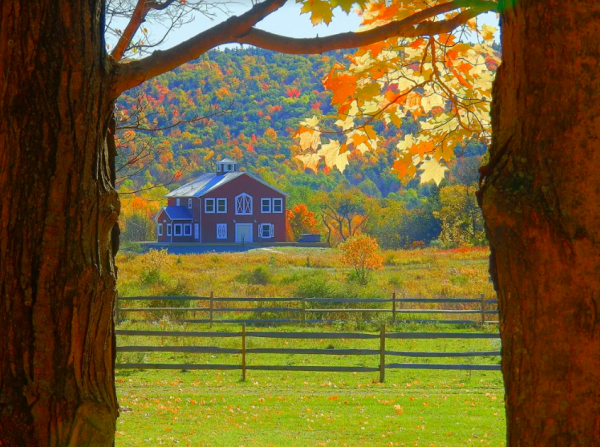 Guests and horses interact on the ground (no riding is involved) and are carefully watched by a licensed mental-health counselor, as well as Vullers, who is certified by the Equine Assisted Growth and Learning Association. "With our bodies, we send out a whole lot of messages, but horses, they communicate with each other by reading body language, so they are even better at it than we are," Vullers said.
"The beautiful thing about working with animals is they give you an honest response. There's no ego, no agenda," she said. "You don't need 20 sessions; just one session makes a difference."
Some guests book a session with the sole intention of mindfulness, which is very relaxing. Others may come to seek clarification about an issue in their lives.
Vullers says she and her co-facilitator are careful to ask the right question at the right moment, or to stay silent, to help as people discover their own solutions.
She recalled a woman who was undergoing many changes in her personal life and at work. She was matched with Jaxon, a big Belgian draft horse.
"Jaxon is not a very dominant horse," she said. "He's a very mellow guy, very relaxed."
Yet, every time the horse made a step forward, the woman backed up, in a scenario that happened over and over. After some time, the woman was asked if that was something she experienced in her personal or work life. She said she had difficulties with giving in and had a hard time standing her ground. Vullers and her co-facilitator told the woman to try to "make a stand and not move; feel in your body how that feels."
She struggled, and then, at some point, her body language shifted.
"Jaxon felt she was holding her ground so he stopped. That was very powerful for her," Vullers said.
Cows, Vullers said, are in many ways similar to horses in how they read body language. As they lie down more than horses do, to aid in digestion, they provide "wonderful opportunities to snuggle with them."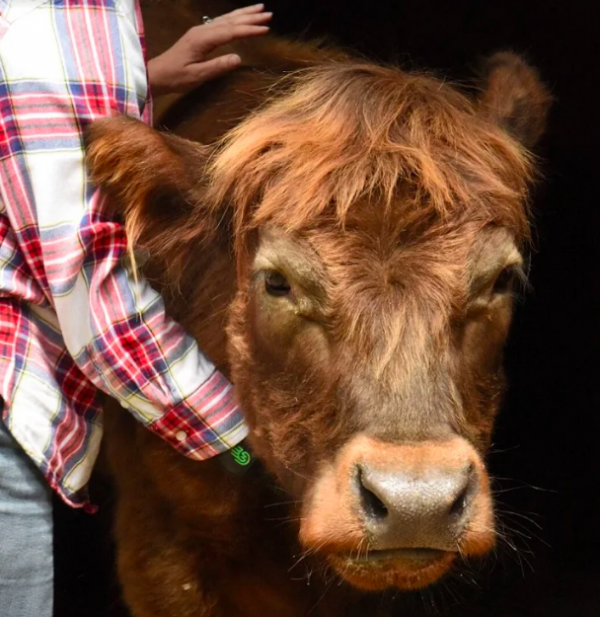 "They like that," she said. "That's good for people who go through grief or healing."
Guests can also choose to cuddle with a cow or mini-horses without a counselor present, and just simply enjoy being with the animals.
A 90-minute session, up to two or four people, $300–$395. Cow-cuddling or Meet the Minis session, $75–$125. Mountain Horse Farm has luxury lodging as well as teepees. MountainHorseFarm.com