A couple with a mini farm in New Mexico has welcomed 11 biological children in just 10 years. They homeschool every child, are fast running out of space in their 15-seater transit van, and are expecting their 12th child in March 2022.
Yet Courtney and Chris Rogers, for whom their faith in God is central, say that, amid the chaos, they are grateful for their joy-filled home.
"I always wanted to be a mother," Courtney told The Epoch Times, "but I never imagined having almost 12 children. I love having a large family and I'm thankful God entrusted them to us."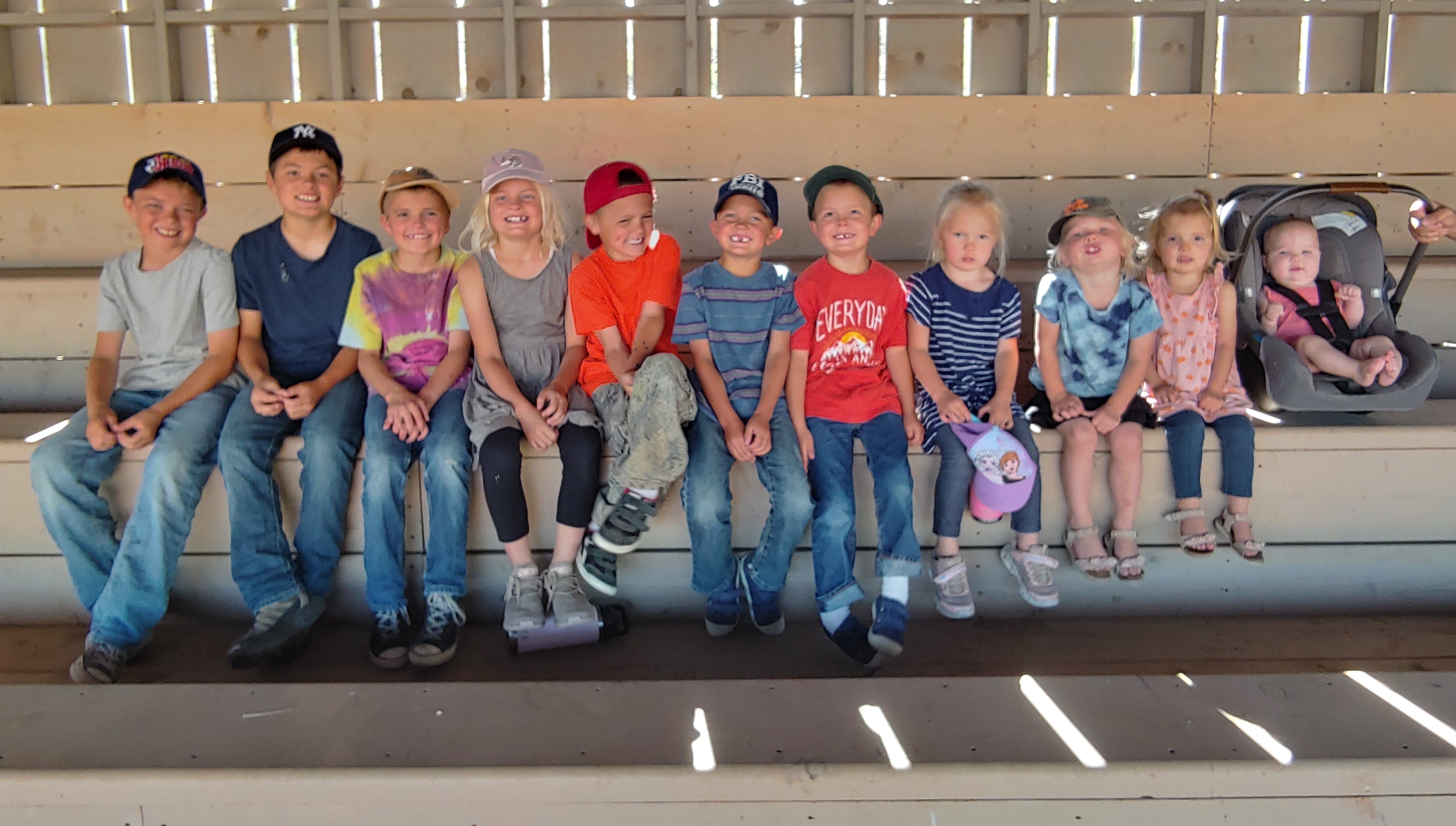 Courtney and Chris, raised in North Carolina and Georgia respectively, moved to New Mexico eight years ago.
In descending age order, their growing brood includes Clint, 11; Clay, 10; Cade, 9; Callie, 8; Cash, Colt, and Case, all 6; Calena, 4; Caydie, 3; Coralee, 2; and Caris, 9 months.
Chris, himself one of 10 siblings, works at the family's church and does various construction projects, while Courtney cares for and homeschools the children year-round, allowing time out for family vacations and work days.
The big family also ensures to allocate time to care for the plant and animal residents of the farm on which they live.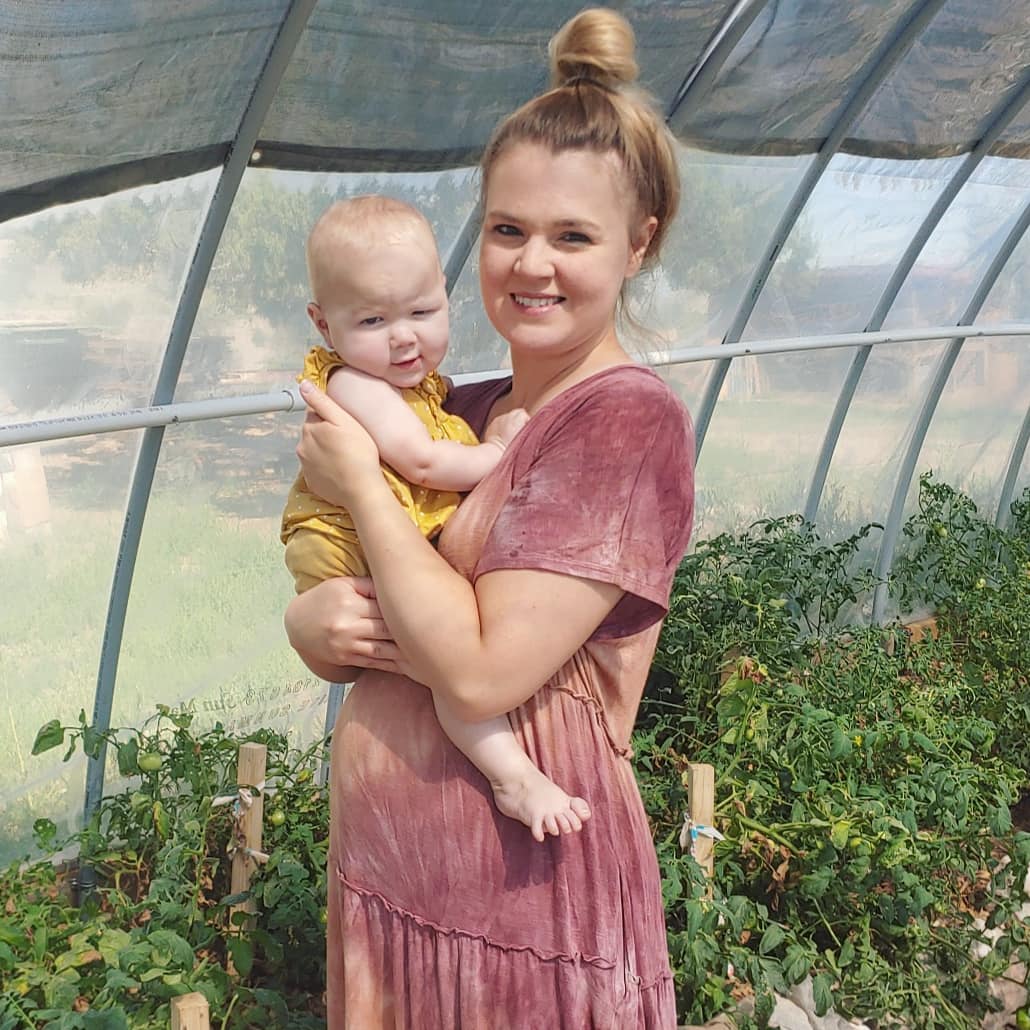 "Being homeschooled and working together on our farm makes us a close family," Courtney said. The older boys especially, she said, love it when they are able to learn construction skills from their father.
"We have fun, but also work hard to keep the farm and household going," she added.
Joking that a family their size "eats a ton," Courtney claimed that visits to the grocery store are never-ending. Thankfully, the farm provides some of the meat, eggs, and vegetables that comprise their staple diet.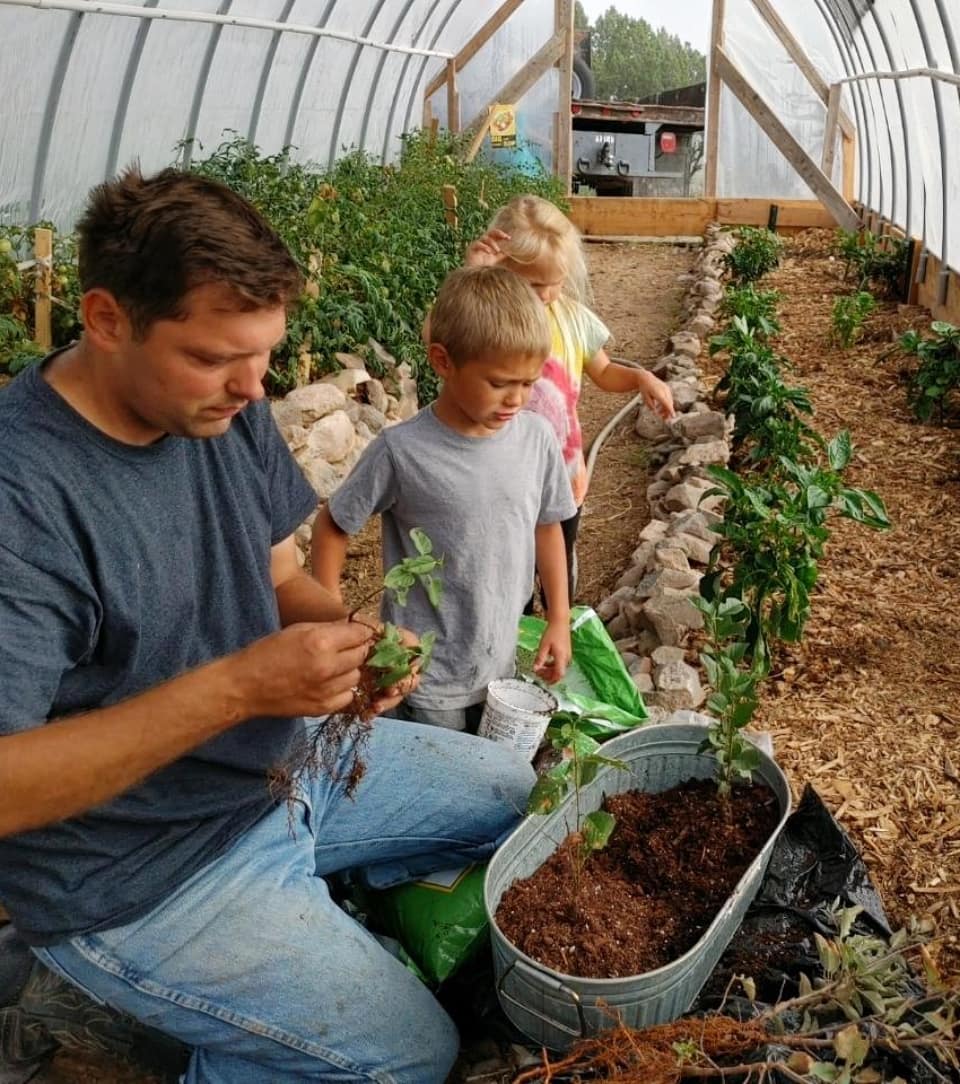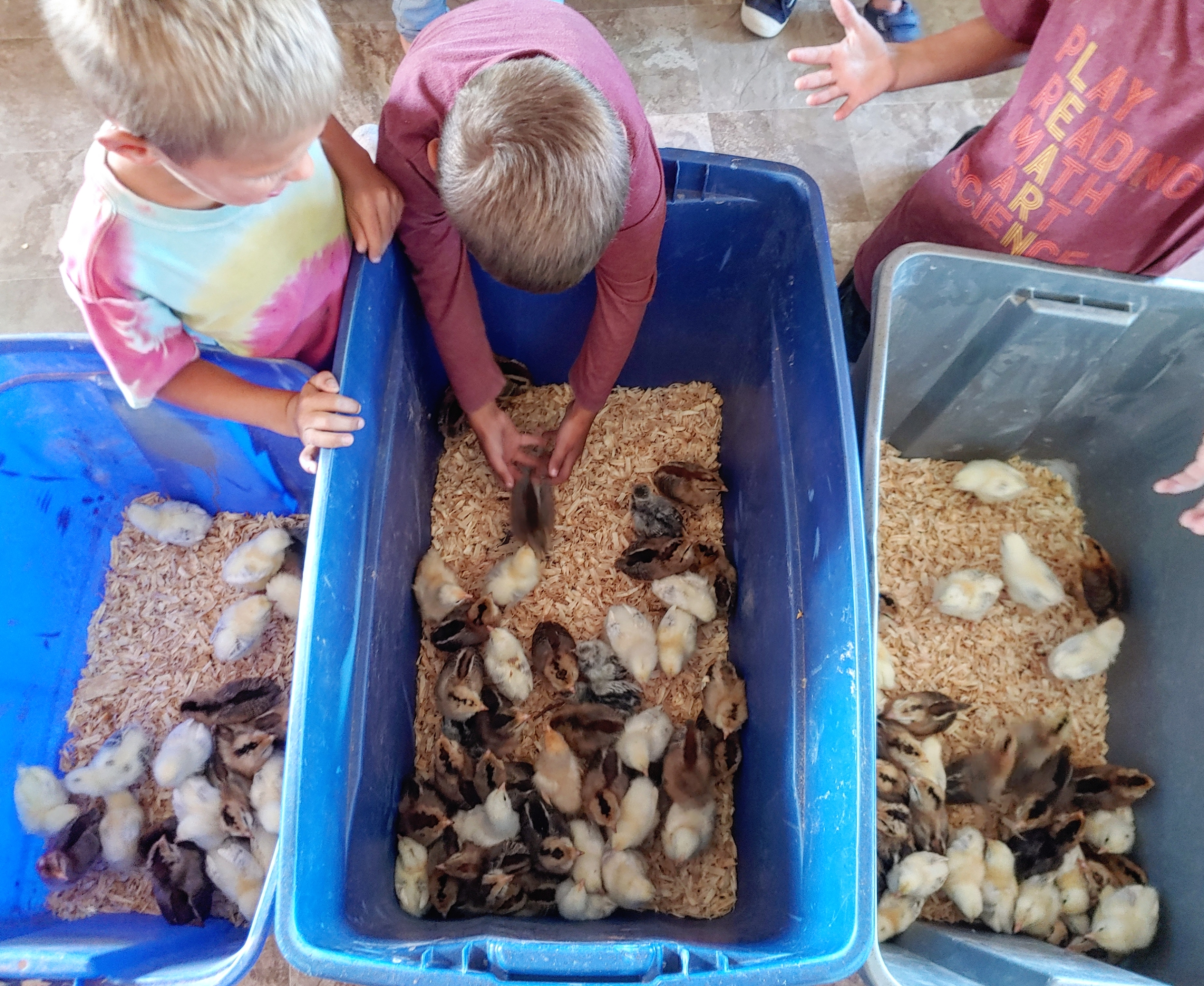 Everyone helps with chores. "We all live here and we all clean up," Courtney reasoned.
The mom of 11 became pregnant with her first child a month after she and Chris got married. Thrilled to be starting a family so early, it was a devastating blow for the couple to suffer a miscarriage just before the 6-week mark.
"I was heartbroken," Courtney wrote for Love What Matters. "Sure, it was an early loss, but it was a wanted pregnancy and the end of a dream."
Six months later, Courtney got another positive pregnancy test. She was cautious, but the pregnancy progressed well and she gave birth to her first baby, Clint, in March 2010.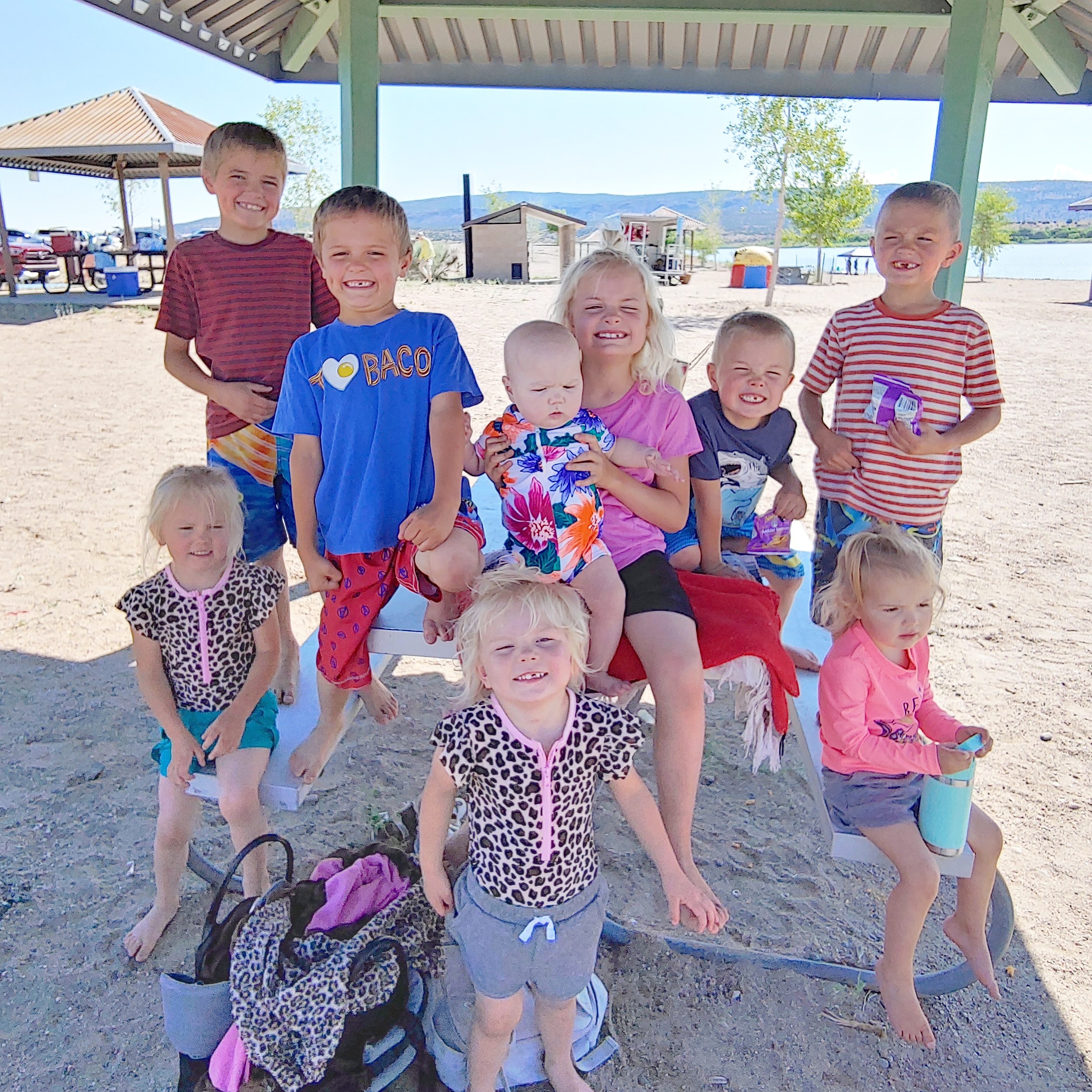 Sixteen months later, Clay arrived. Courtney's following pregnancies came closer and closer together; when the third baby, Cade, was just 3 months old, Courtney discovered that number four was on the way. "I must admit I was a little embarrassed to announce this pregnancy. 'What will everyone think?'" she wrote.
But after baby four, the couple's first daughter, Courtney's love for being a mom took over. The family was blessed with seven more babies, including twins.
Parenting 11 kids under the age of 11, however, is no mean feat. Space is becoming an issue for the Rogerses and finding a babysitter is nearly impossible.
The size of their party means that renting just two hotel rooms on trips is no longer enough. They already have to pull a small luggage trailer for longer excursions. Renting a house is the best option they have for now, said Courtney.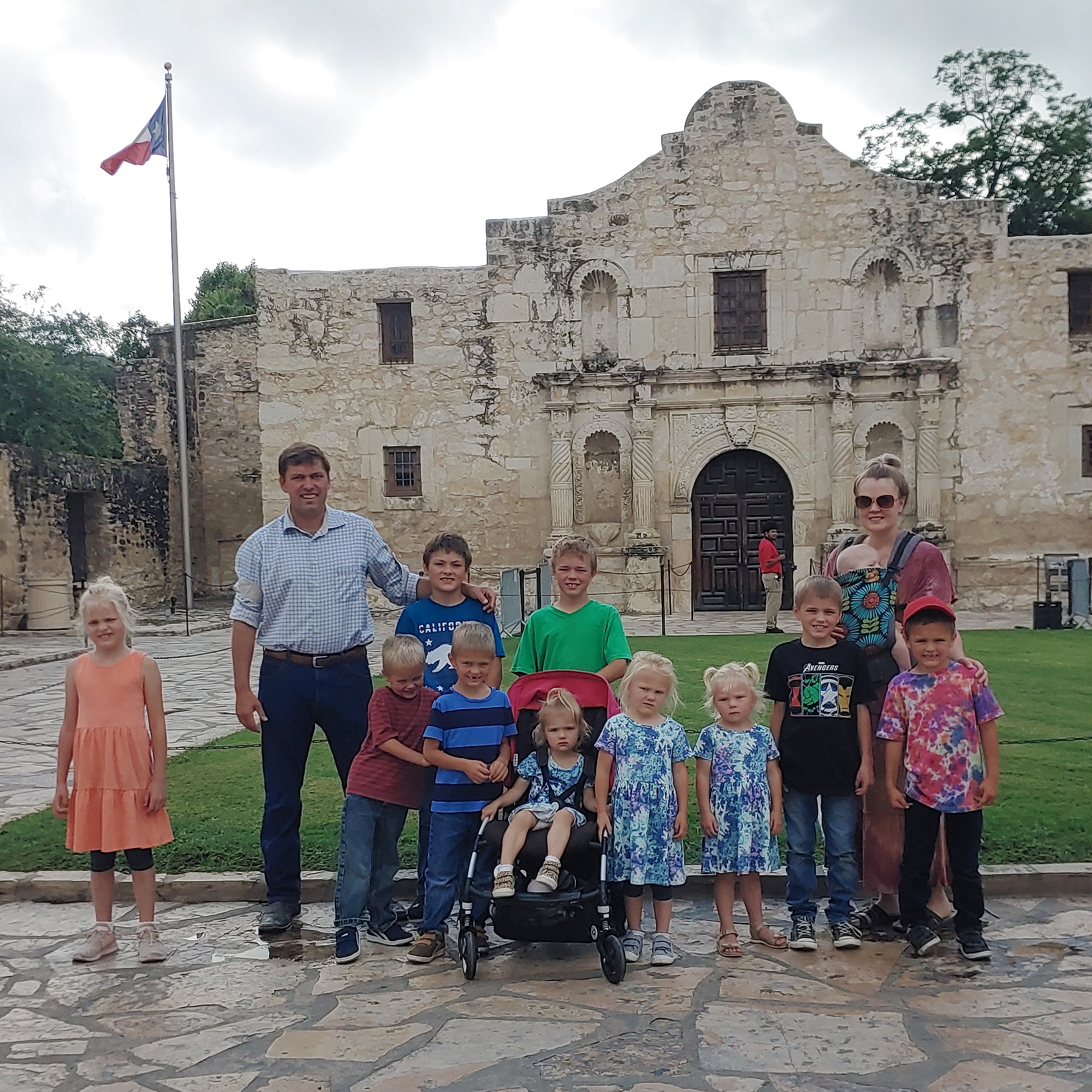 Their shared Christian faith gives the couple, and their kids, the conviction they need to stay grounded.
They don't need to stray far from home to find the activities that enrich their lives: Courtney and Chris teach classes at church, volunteer in the nursery, play the piano, and help with American sign language interpreting; the family attends church services together.
Courtney shares life with 11 kids on their New Mexico mini farm with the world via her Instagram page.
"We believe children are a gift from God and that they shouldn't be taken for granted," she told The Epoch Times. "Now, more than ever, we need to take the time to teach our children values, a proper work ethic, and to love God and family."
Share your stories with us at emg.inspired@epochtimes.com, and continue to get your daily dose of inspiration by signing up for the Epoch Inspired newsletter at TheEpochTimes.com/newsletter