On the balmy Caribbean island of Montserrat, Amy, a former British civil servant, and Marc, who was a research scientist in France, met for the first time and fell in love in a tropical paradise. In 2014, they tied the knot. But when it came time to decide where to settle, they eventually chose a place far off the beaten trail—what was to quite literally become their castle.
In southeastern France, in an out-of-the-way wood in the north of Ardèche, lies the Château de Rosières en Vivarais, a fortress that has been inhabited since the Middle Ages, perhaps even earlier. As such, more than a little restoration and upkeep was in order, as Marc and Amy were well aware.
Far from large towns, the castle is situated within a lively rural network where bartering and exchange, self-sufficient living, and local markets provide a warm and timeless atmosphere—a wonderful place to raise a family and share a life.
"After we visited the château for the first time, we were greeted in the street with a smile and 'bonjour' from everybody we met," Amy told The Epoch Times. "The baker gave us free croissants even though we were complete strangers! We simply felt like we had come home."
The couple fell in love with the people and the setting, but it was the castle's rich past that drew them to dive in and explore its history more deeply.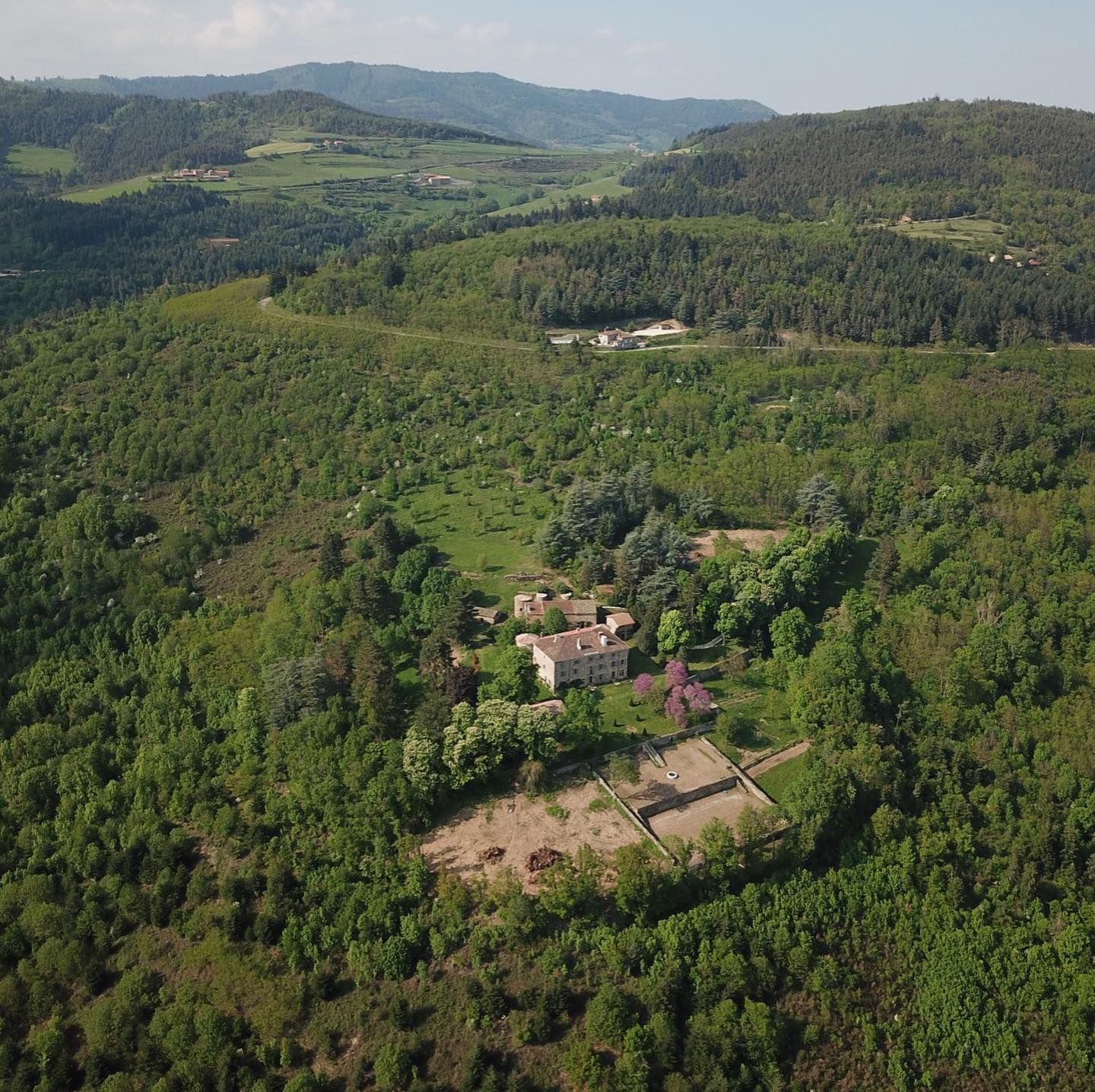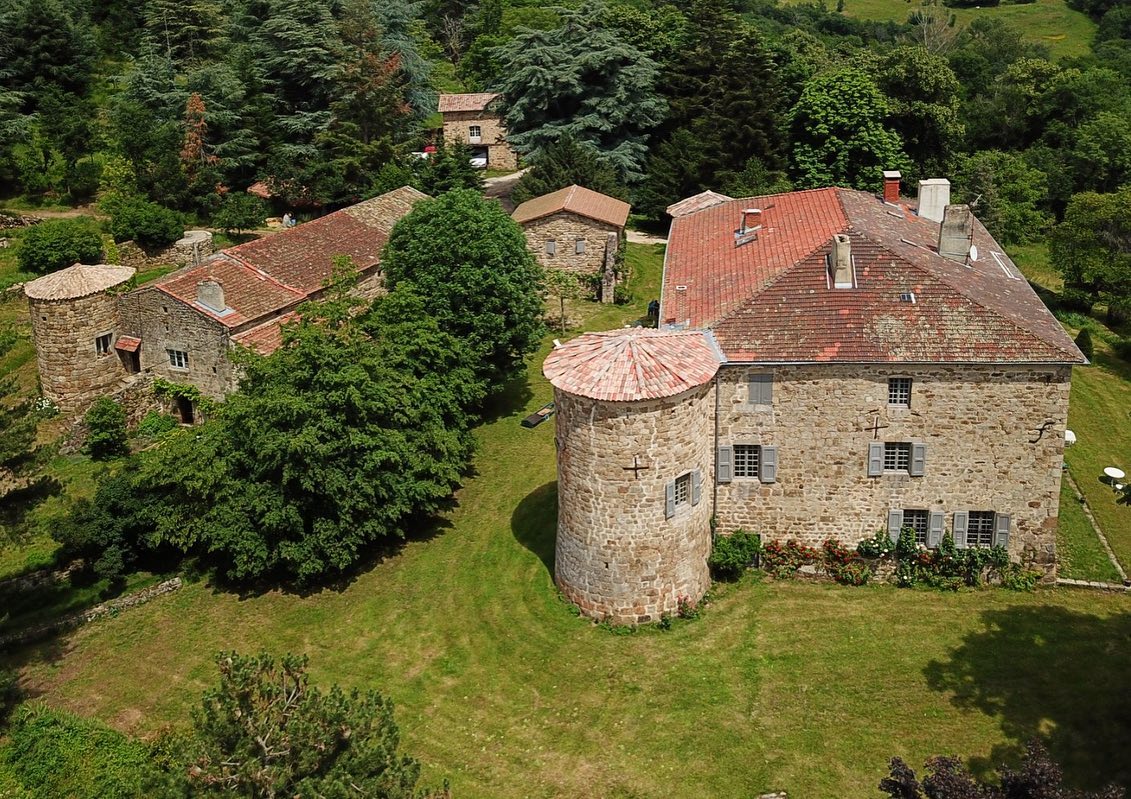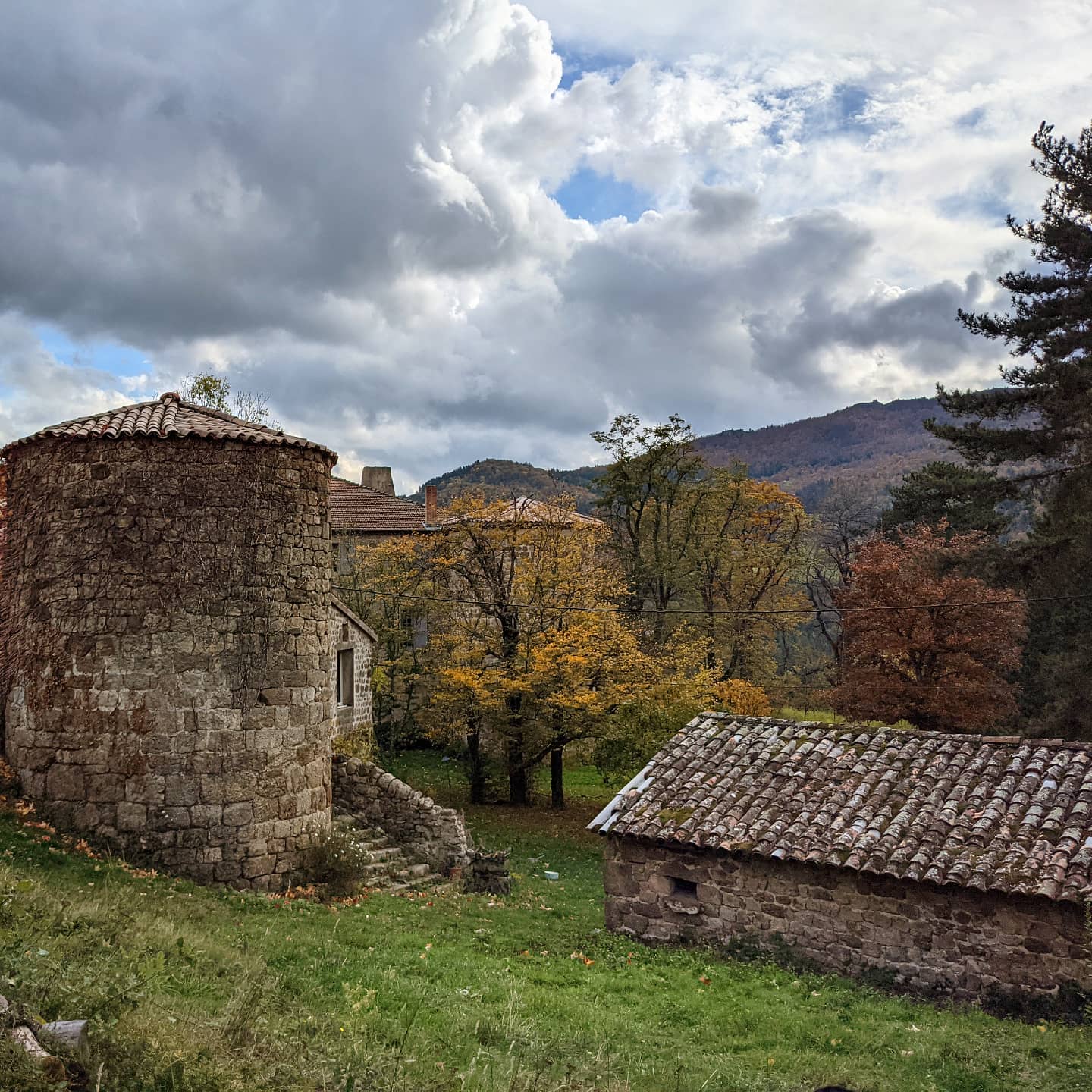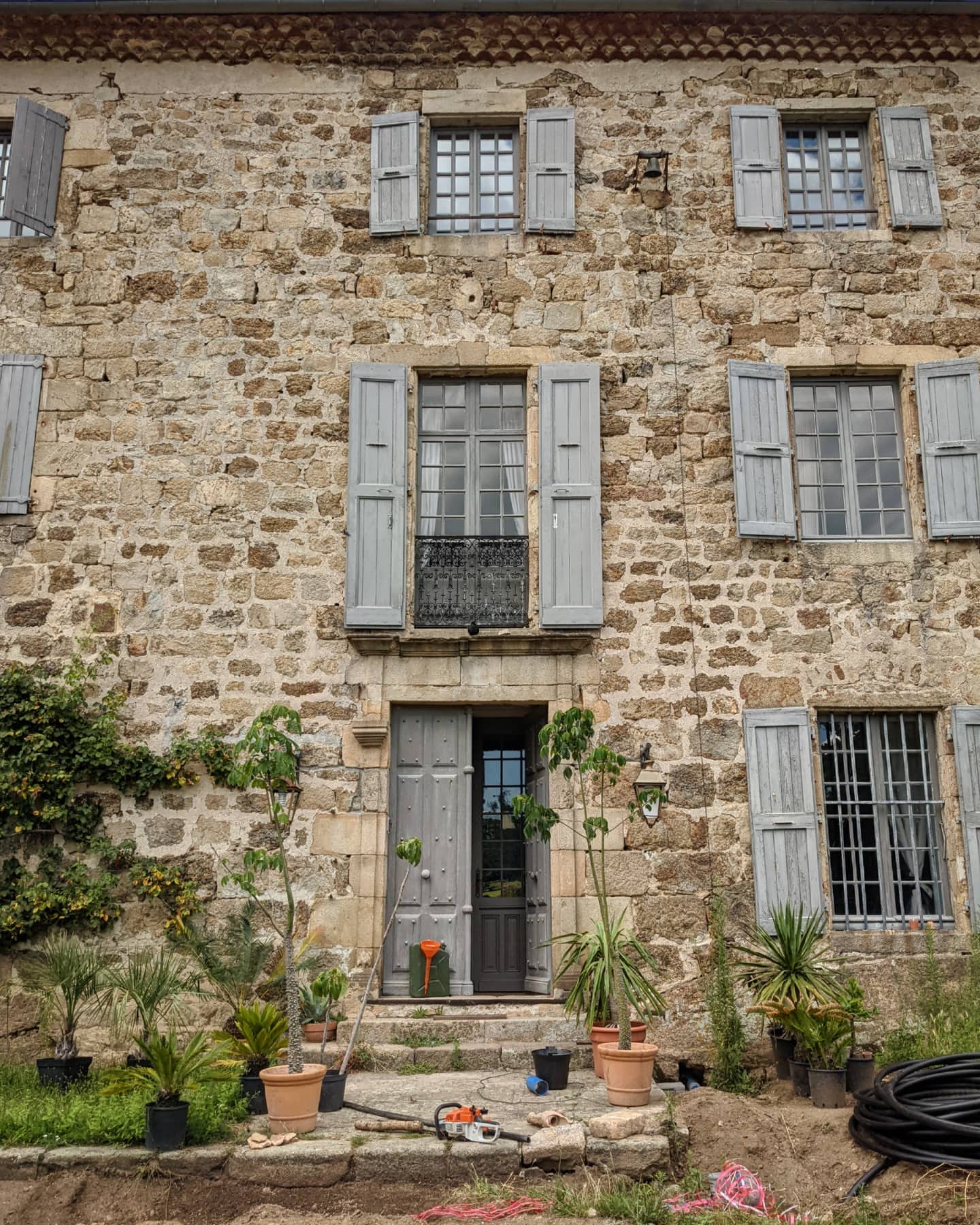 "The Château de Rosières was a defensive fortress located in the mountains and forests of Ardèche in southeastern France," said Marc, who obtained answers from researchers from the University of Lyon. "It has been the heart of some of the most turbulent political times in the history of France …
"The first written record of the château is a document from 1301, when the château was already in existence; however, evidence of Gaul settlements suggest that the site was occupied at least for the last 2,000 years.
"It seems that the fortress was largely destroyed during the Hundred Years' War (1337–1453) and then rebuilt in the late 15th century. Numerous changes have been made in nearly every century since, but its shape has remained roughly the same since the late Middle Ages.
"We know of several noble families who held the château and the lordship of the local area, including one remarkable lord who turned his back on feudalism and joined the French Revolution."
They bought the place in 2018, and embarked on what was to be a lifetime restoration journey.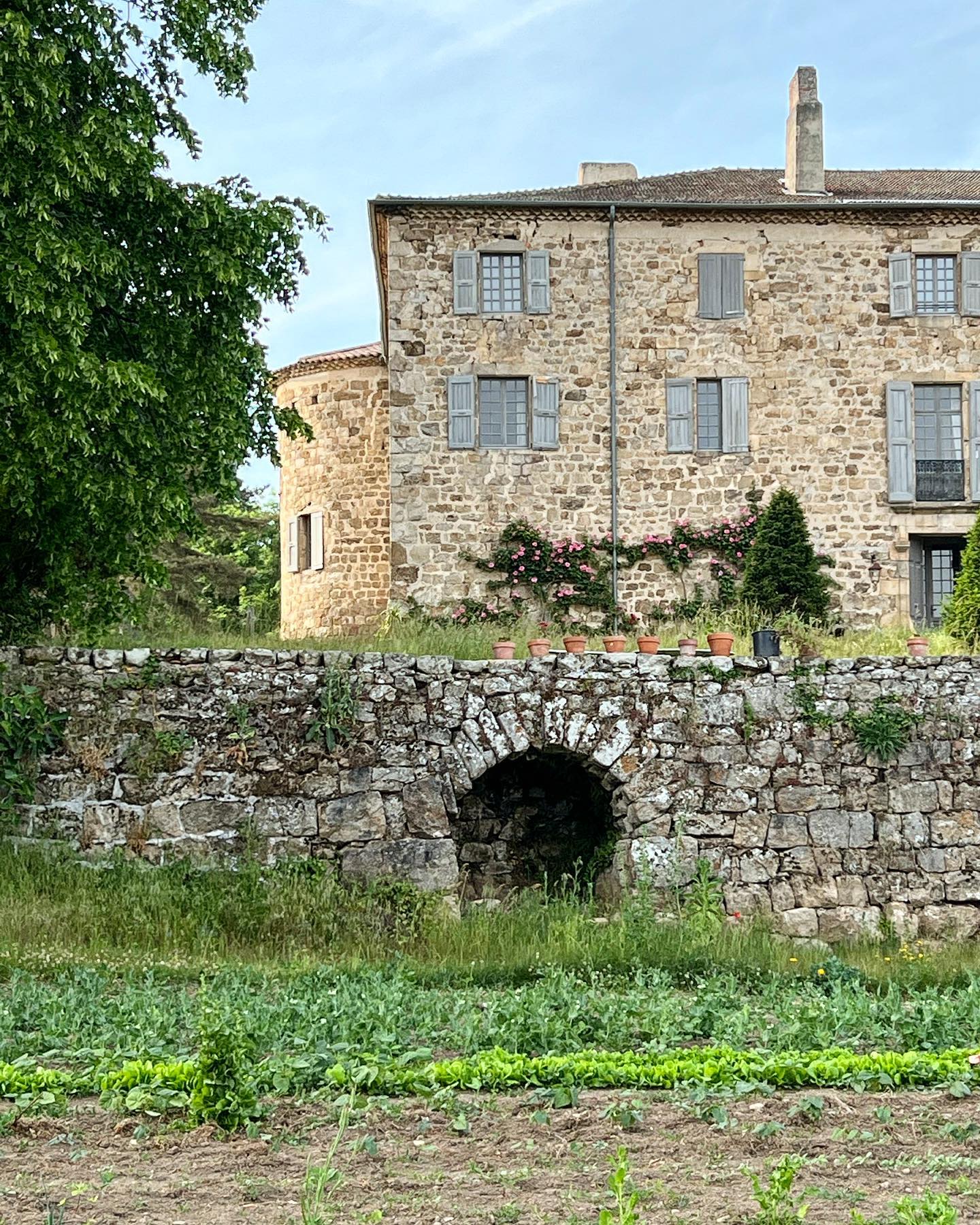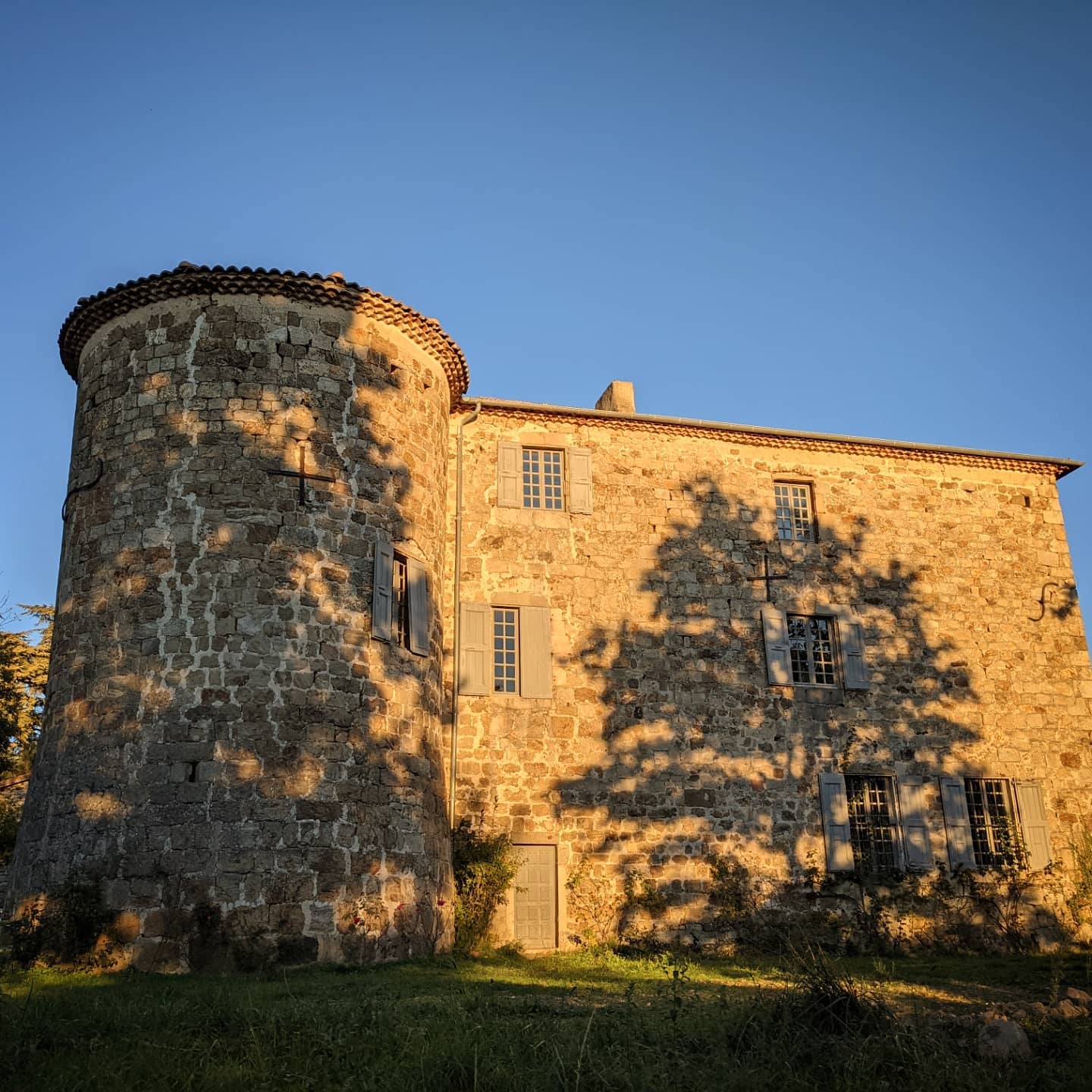 Repairing the approximately 12,000-square-foot fortress has been somewhat overwhelming for the couple. With 33 rooms and a 130-acre forested estate with numerous substructures, Amy and Marc have had to tackle installation of plumbing through thick granite, finding spaces sympathetic to modern amenities such as bathrooms, repairing a dangerous electrical setup, and even finding a baby monitor that would pass through the thick stone walls!
They also faced sagging tiled roofs on top of stone towers, sewage pumping into an ornamental pond, and a vastly expensive and inefficient heating system that they've now swapped for a huge wood chip burner to heat the massive medieval home. The list went on, and on, and on.
"It's a life of constant work and dedication as there's always something to do," Marc told the newspaper. "Sometimes, this is a bit overwhelming, but at the end of each day we remember that it's a huge privilege to live in such a beautiful, historic building. Even when we're not working on it, we spend our time getting excited about plans for the future of the château and estate."
All that hard work is offset by the endless opportunities for magical exploration and discovery. The castle is so large that many of its previous inhabitants lived in just a few small rooms, leaving the rest to fall into disrepair. "For the past century, so little of the château has been lived in, and we feel like it's our purpose to breathe life back into the whole building!" said Amy. "Having kids and lots of friends who visit helps with this as they're always exploring and causing chaos with their toys and games."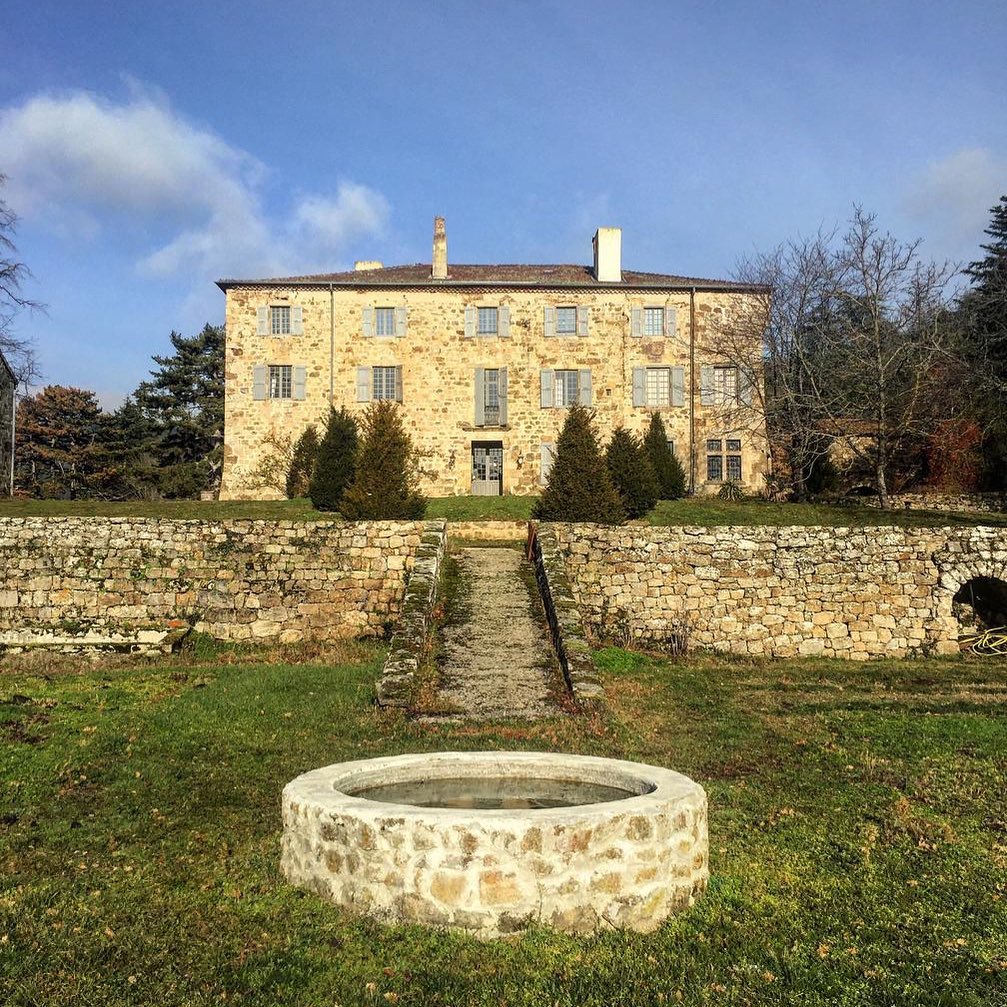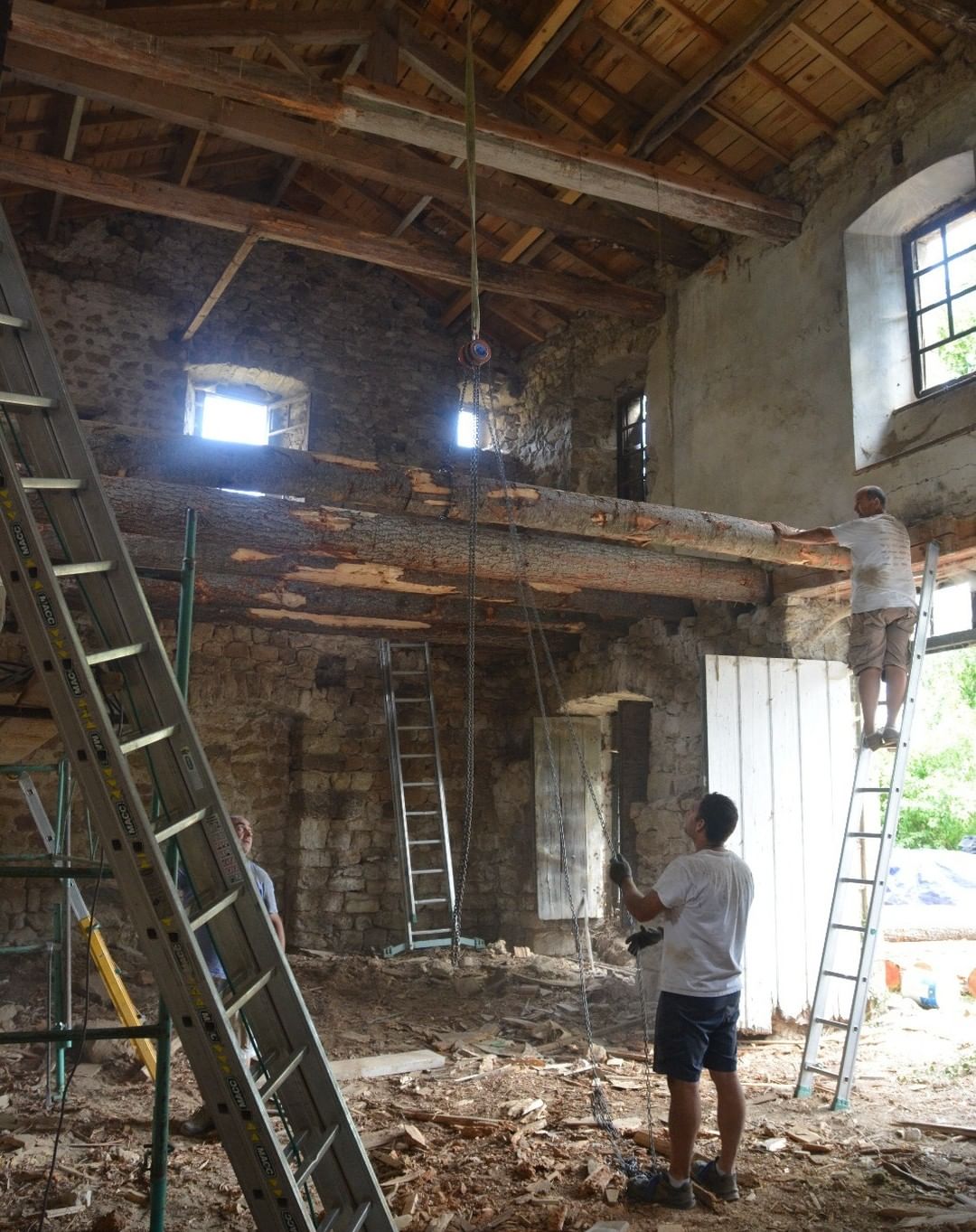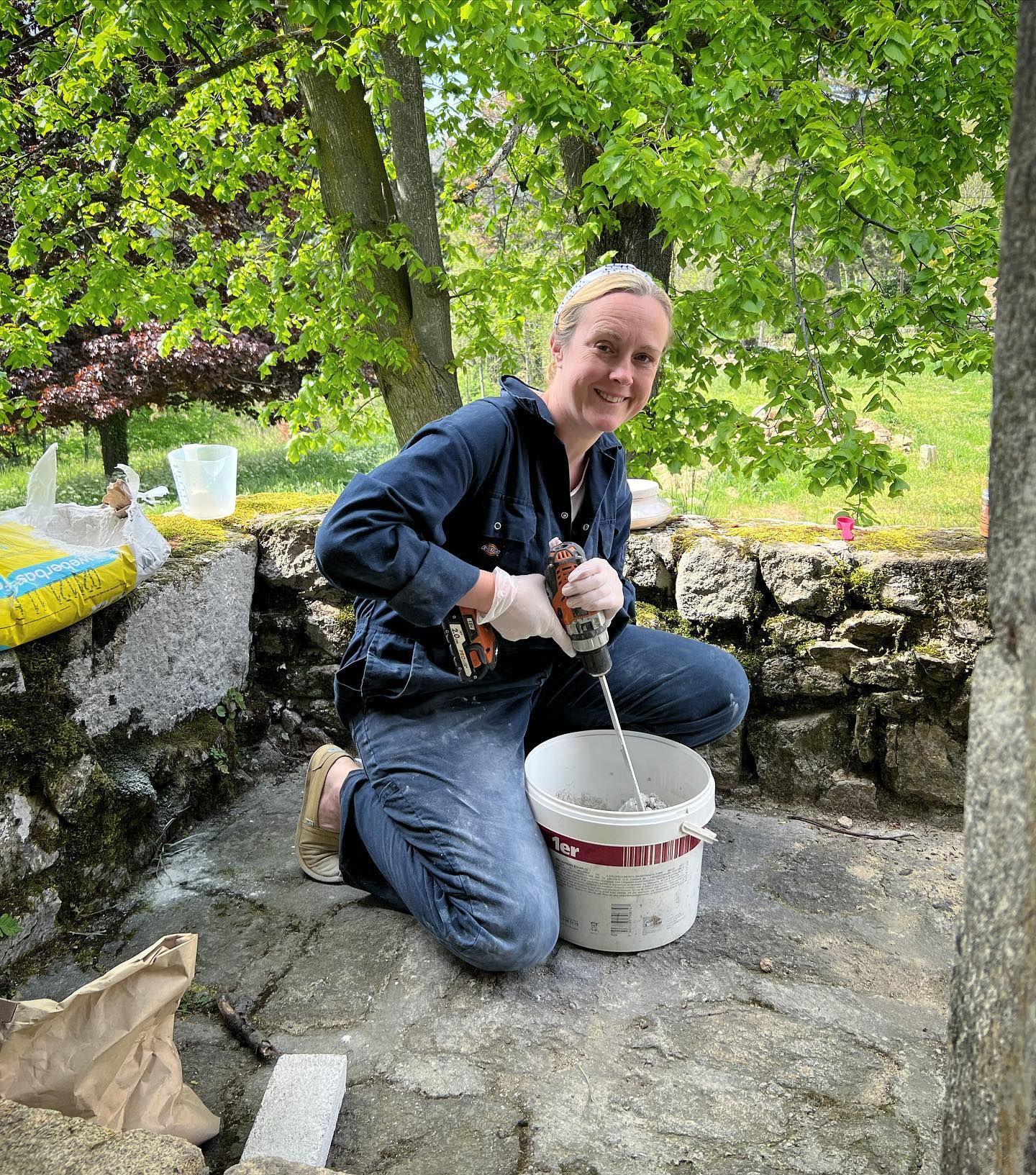 Marc and Amy aim to use every room—even the "grand" rooms—for everyday living. A recently restored enormous dining room now serves as the main eating place for the family. How better to appreciate the historic charm of their castle than by living in it?
"This has been such a learning curve for me. I spent my entire childhood in a little cottage in England and most of my adulthood in a little apartment in London," said Amy. "Suddenly I'm living in a gigantic, medieval fortress in the middle of the forest in a foreign country.
"Domestic life isn't really different, just everything is scaled up, and it can make looking after a baby quite challenging at times.
"Overall, I'd say I feel excited, exhausted, frazzled, and happy," she added. "It's a roller coaster of a ride, which rather suits Marc and I, but ultimately I feel so incredibly grateful to be in a position that with hard work we can create not only our dream home, but an amazing place for our children to grow up in and a haven of self-sufficiency for their future in this uncertain world."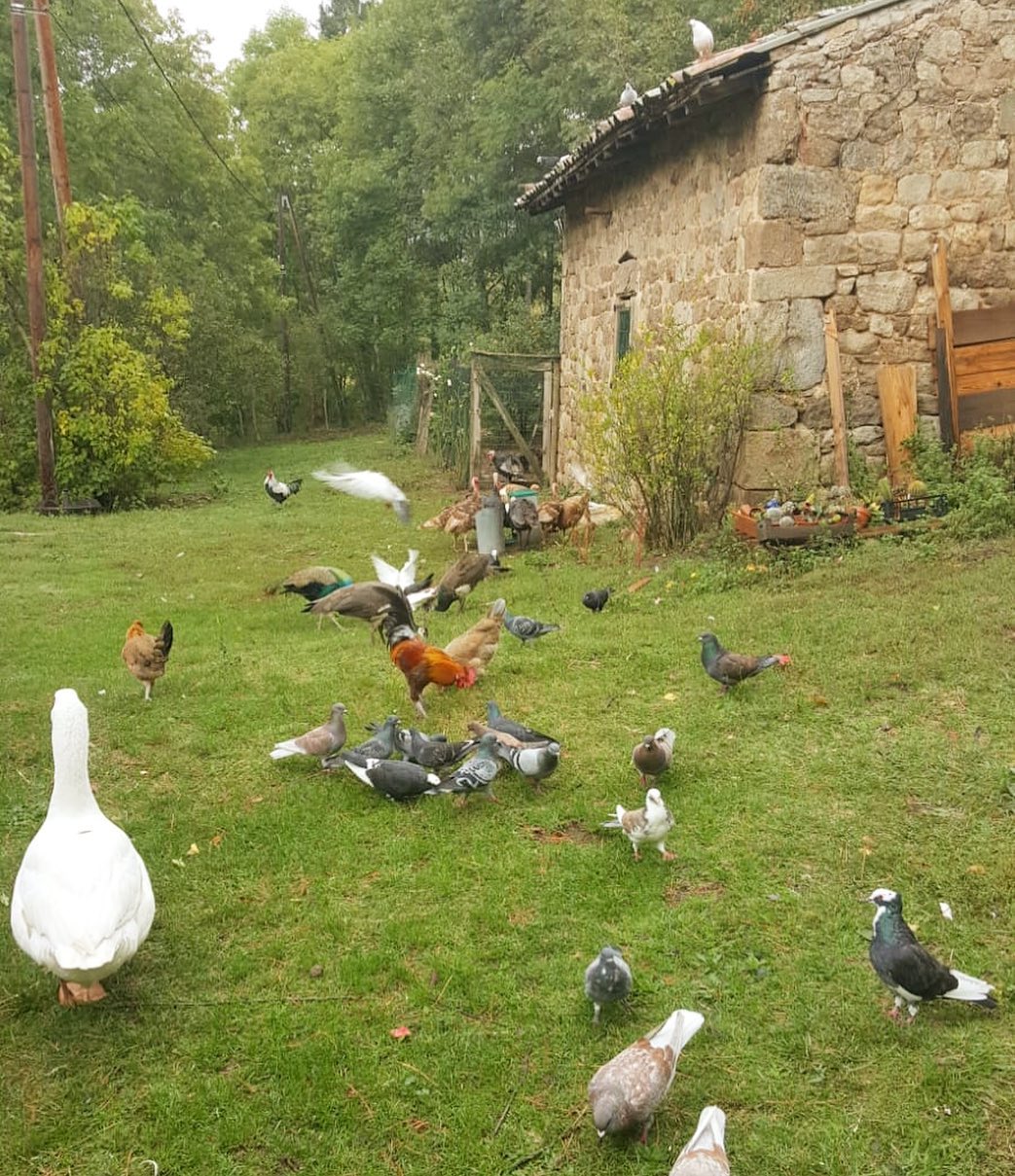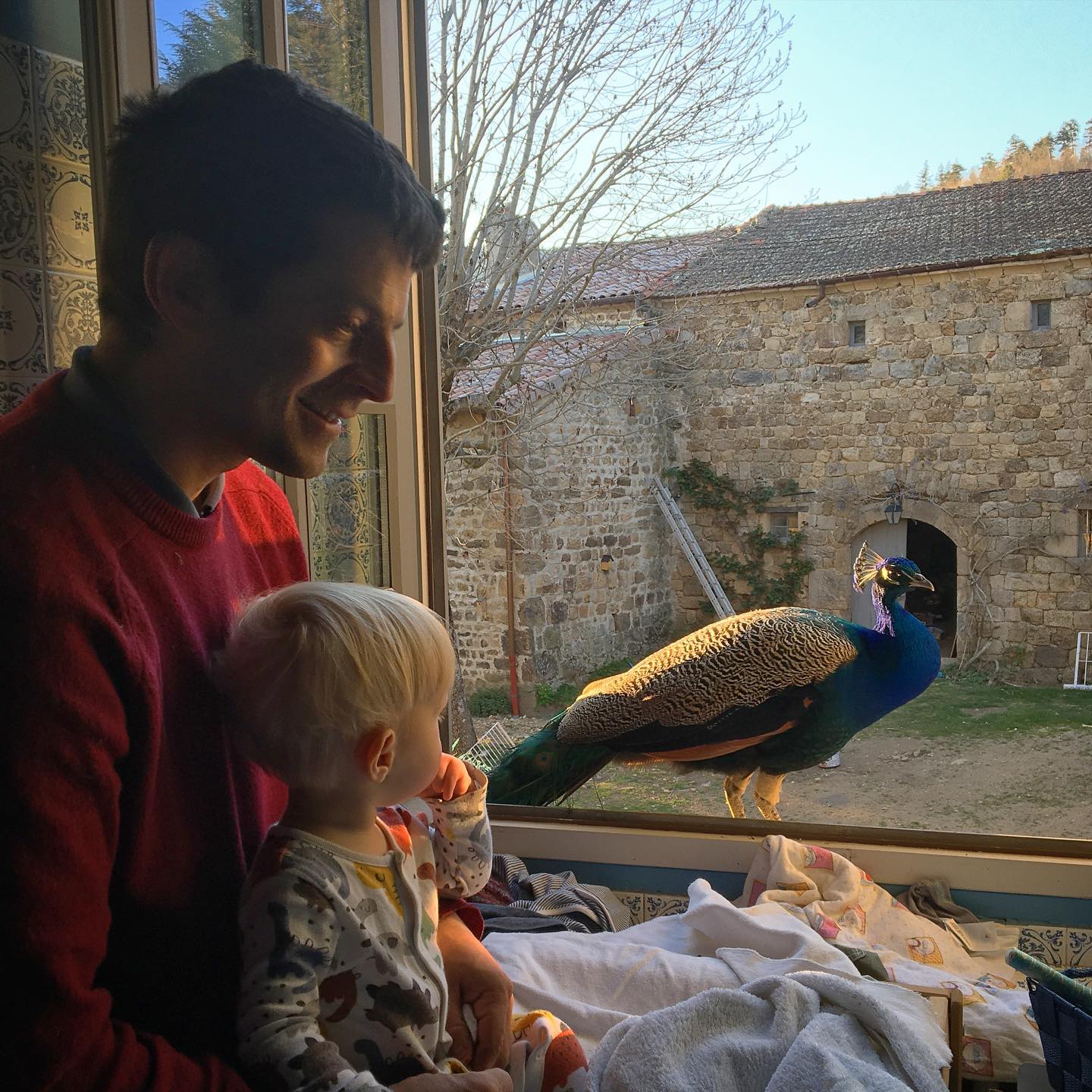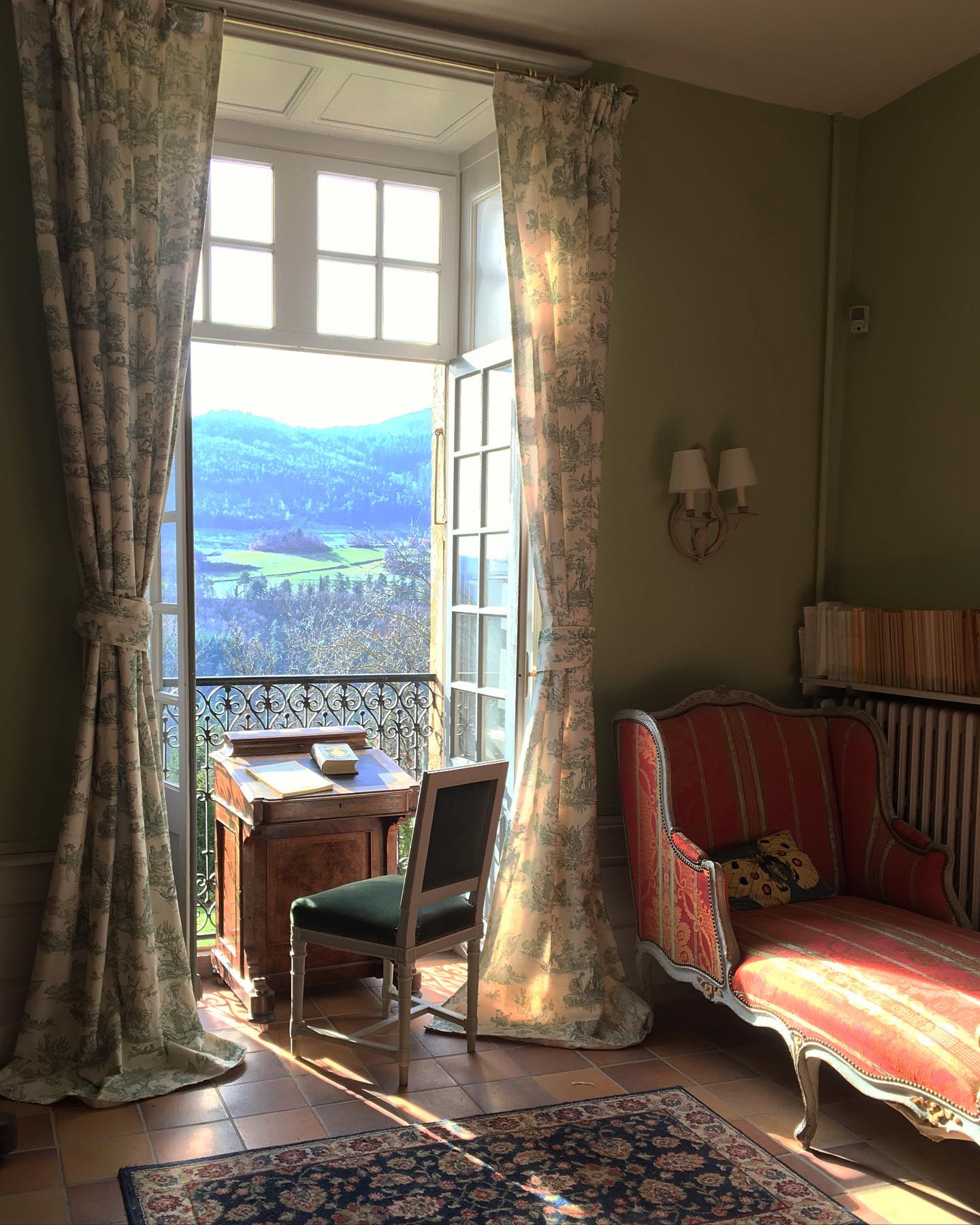 The couple are setting up a temporary home base in the château's historic coach house, so that their family can live comfortably while they go to town on the main building. They hope to complete this basecamp before winter sets in. Eventually, they want to have each room habitable as they were in their 18th century heyday.
The surrounding landscape, meanwhile, presents whole host of other challenges.
"We recently started replanting orchards and vineyards, and we let beekeepers put hives on our land in exchange for some honey, which also optimizes the pollination of our orchards," said Amy.
"We manage the rest of the forest for producing timber for the restoration and firewood to heat the castle. We also manage the hunting permitted on our land in order to control damage from deer and wild boars and provide a source of meat."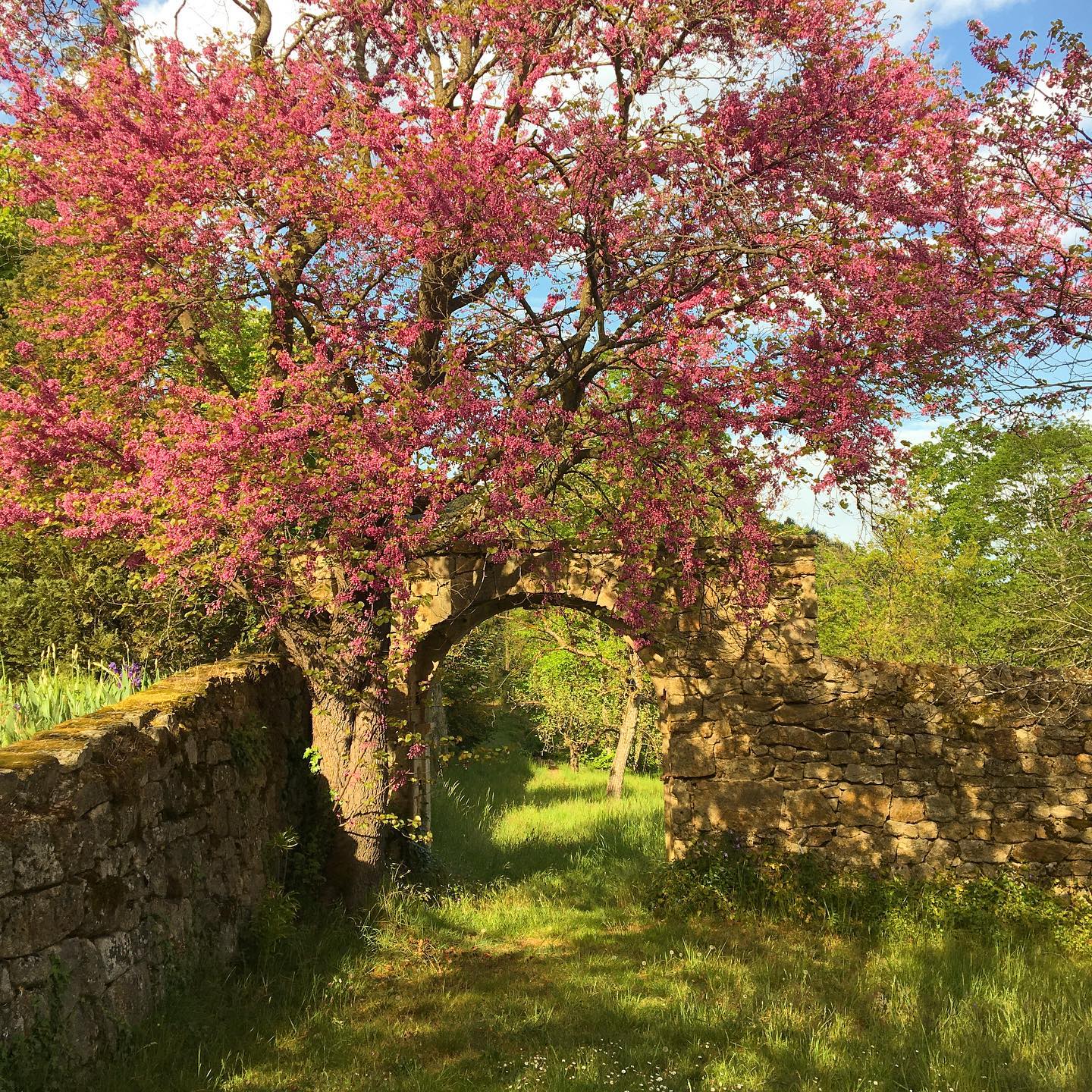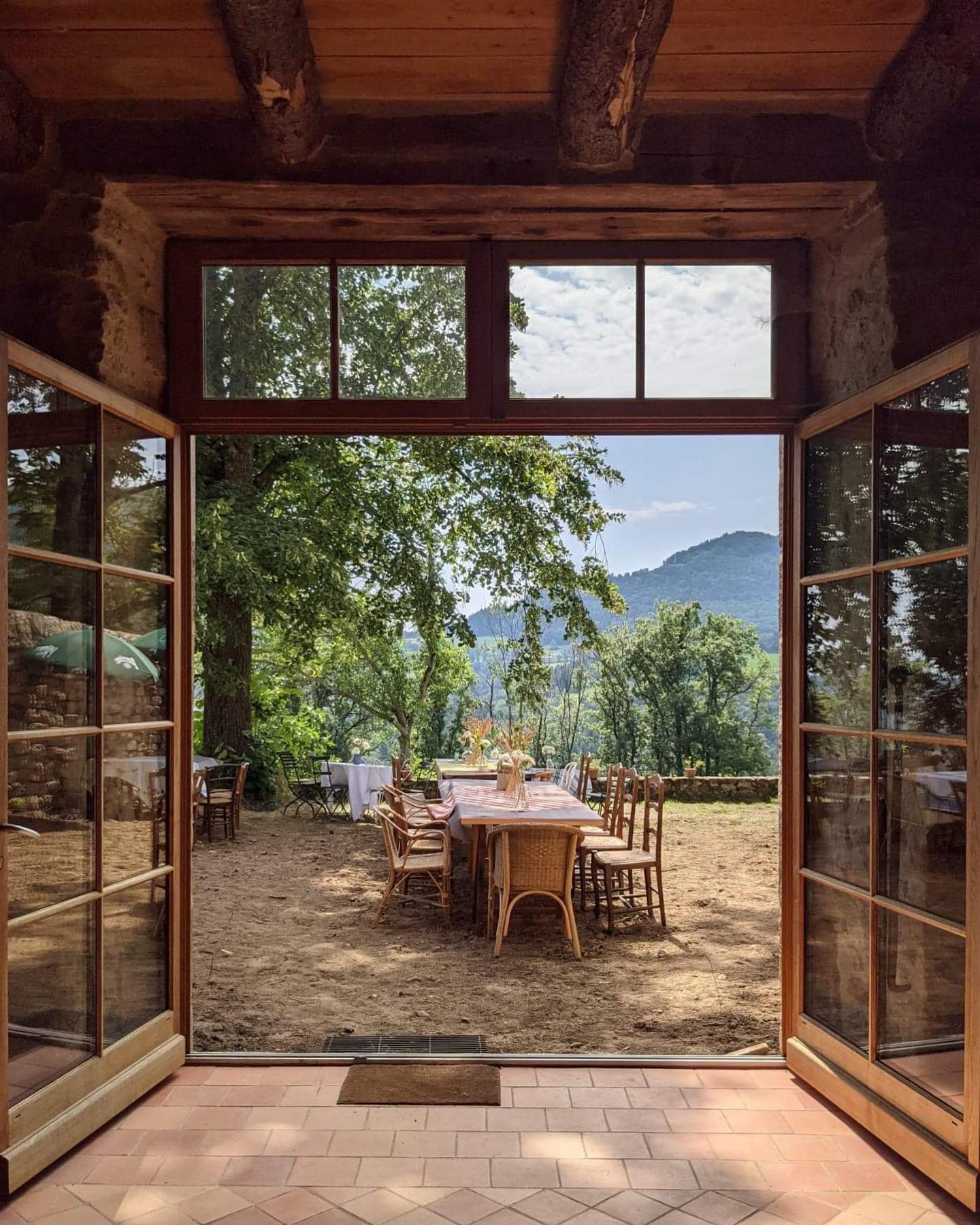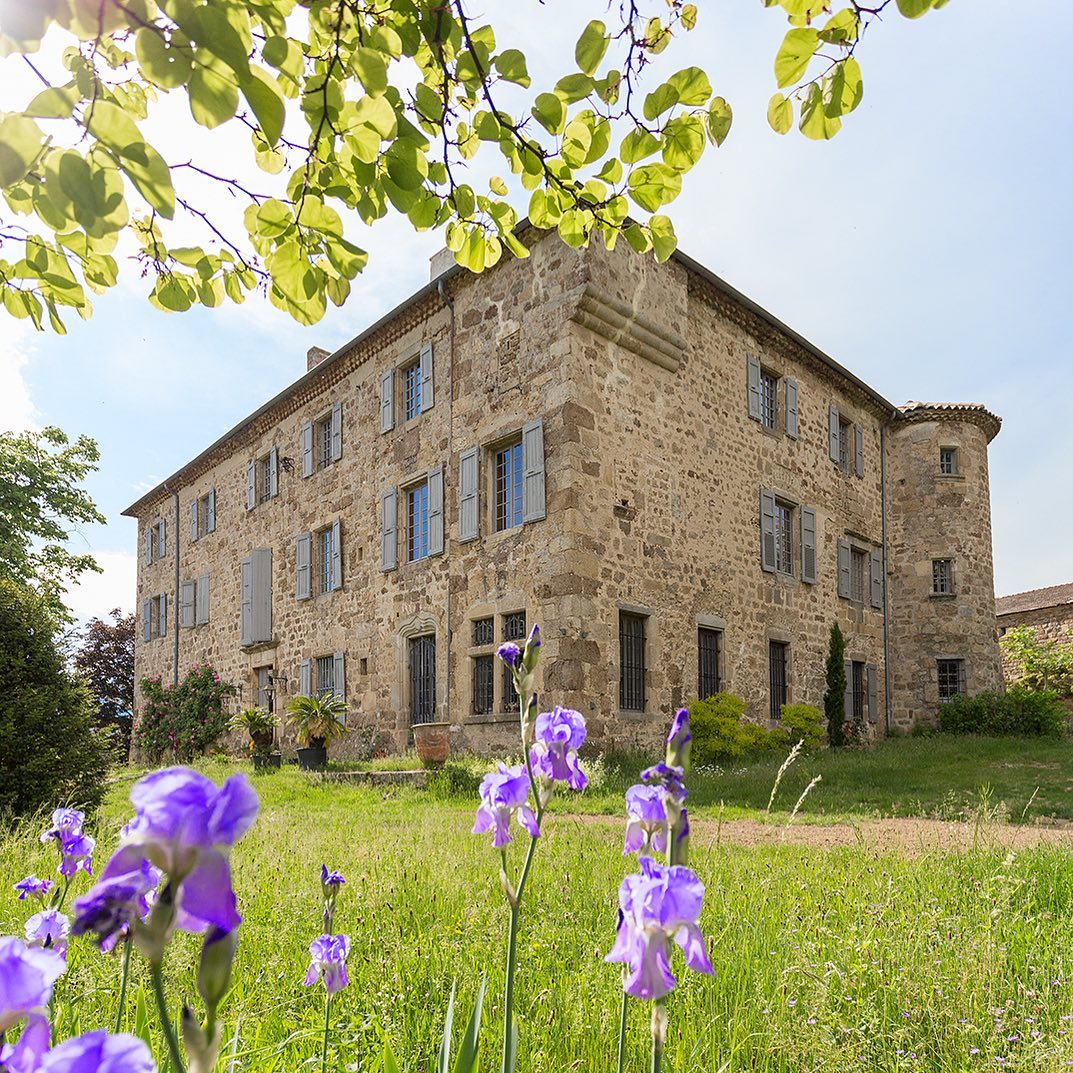 Restoration is the principal aim here, not a renovation, she added. It's an important distinction, because uncovering and preserving the castle's history has been their key objective throughout. Eventually, they'd like to open the property as a retreat for visitors to share some of the "happiness and peace" it has so provided this family. Their ambition and passion has not gone unnoticed.
"Last year, we were given an award by a prestigious French heritage organization (the VMF) for our approach to the restoration of the château and estate," said Amy. "We were one of only a few historic buildings given the honor across the whole of France, and it was to recognize not only the heritage value of the building but also our sensitive approach to its restoration. This provided us with a lot of courage to move forward!"
The family now share their castle restoration journey on their YouTube channel "The Great Chateau Restoration Project."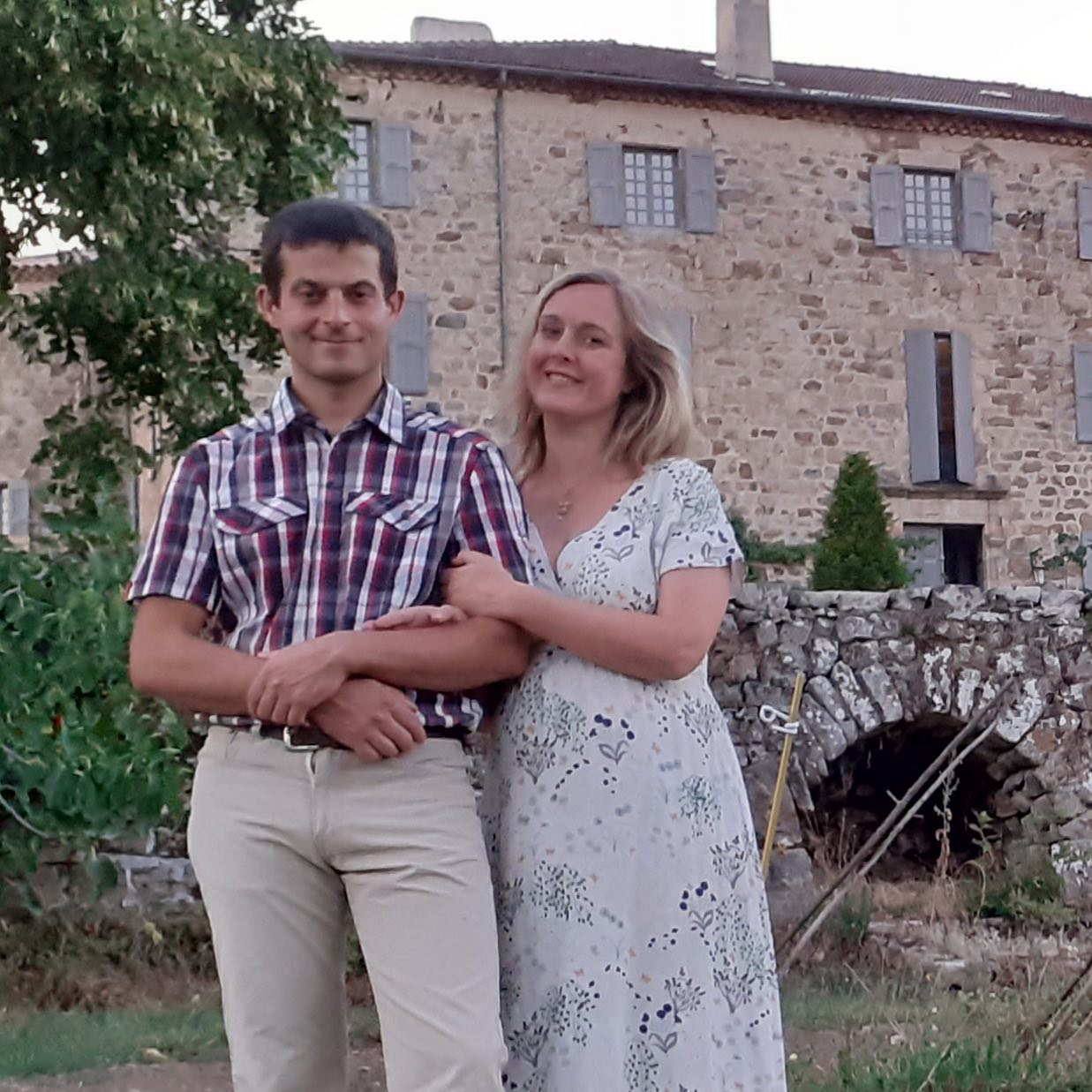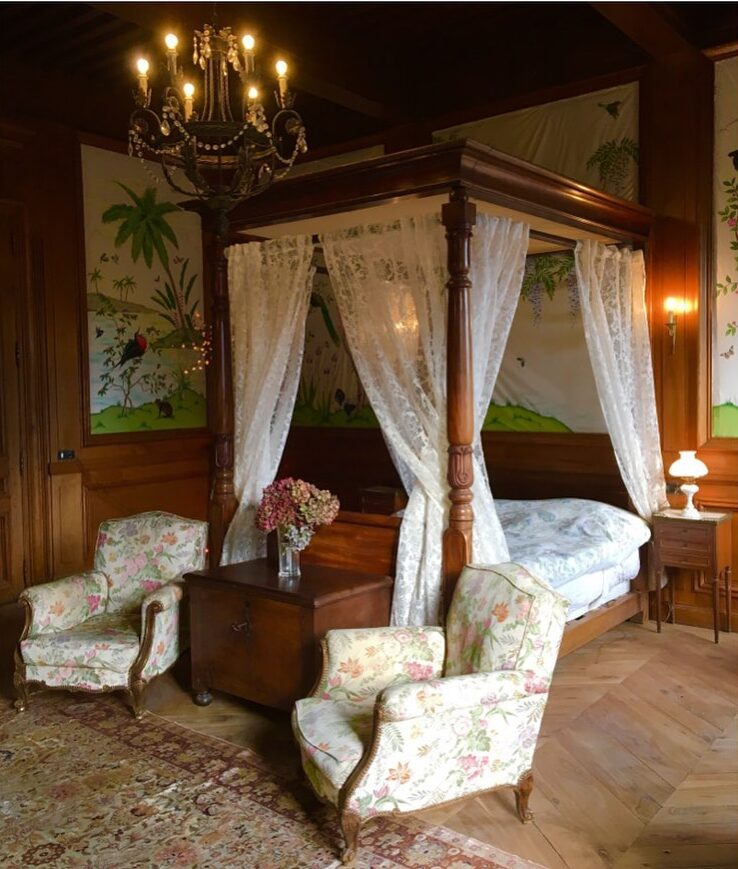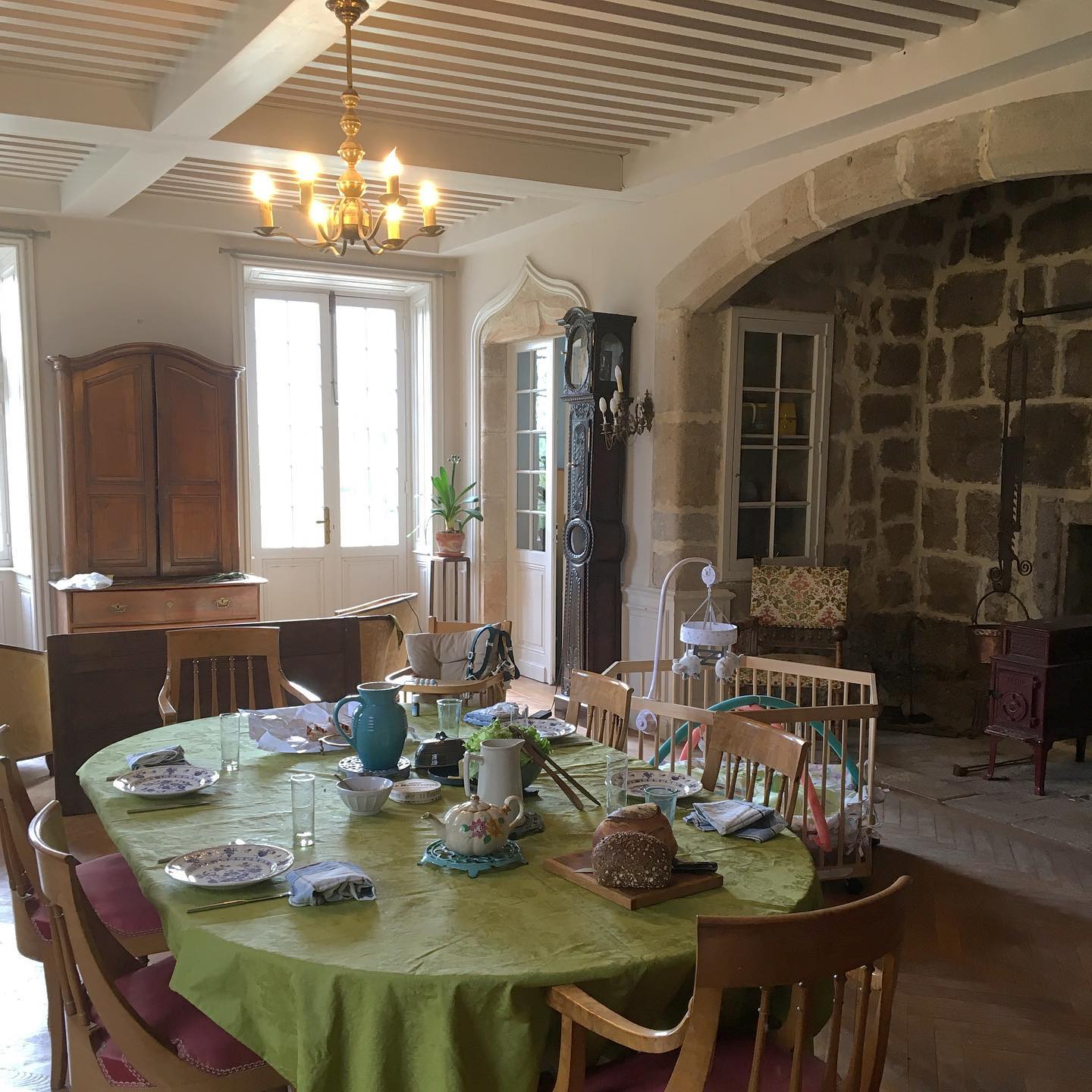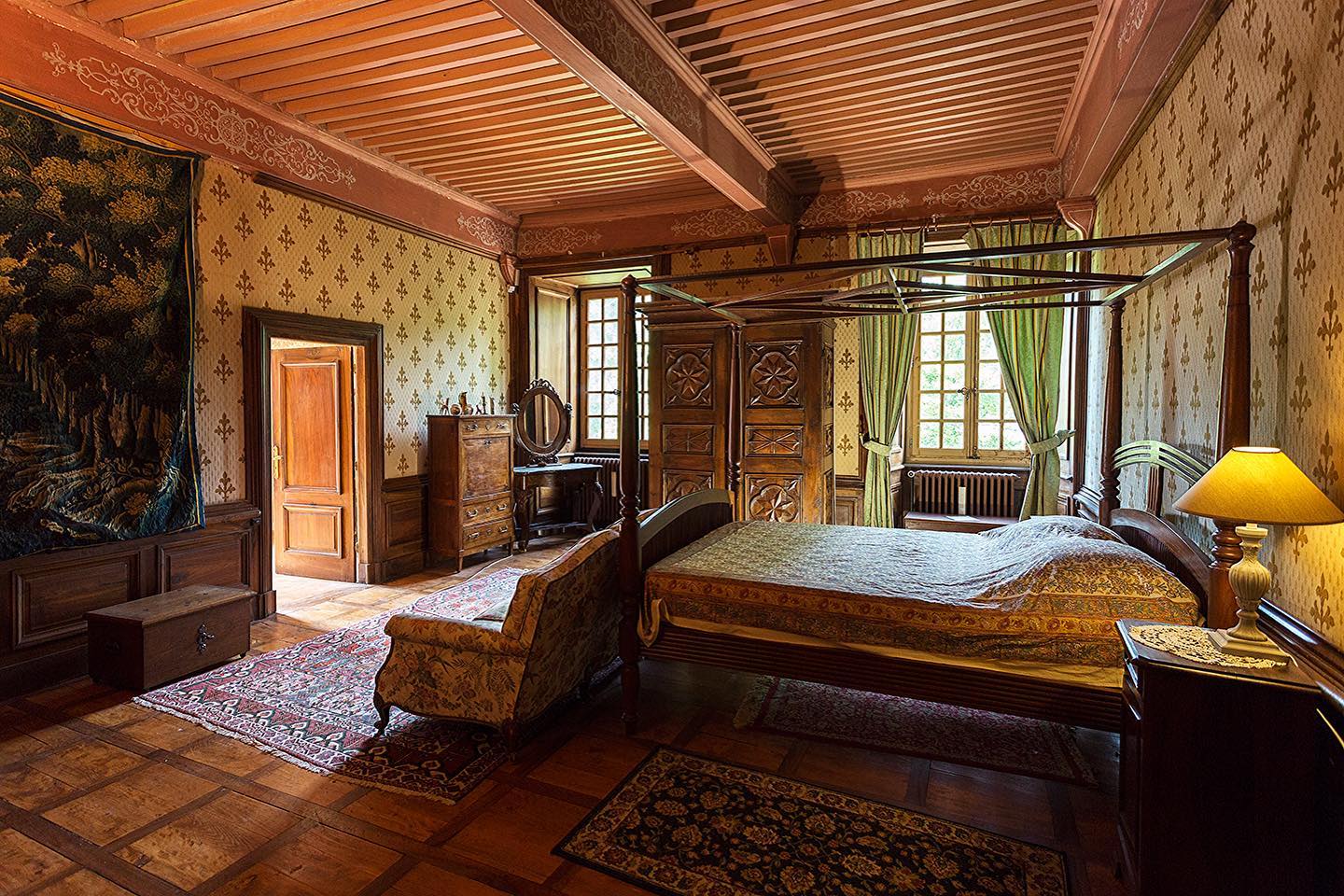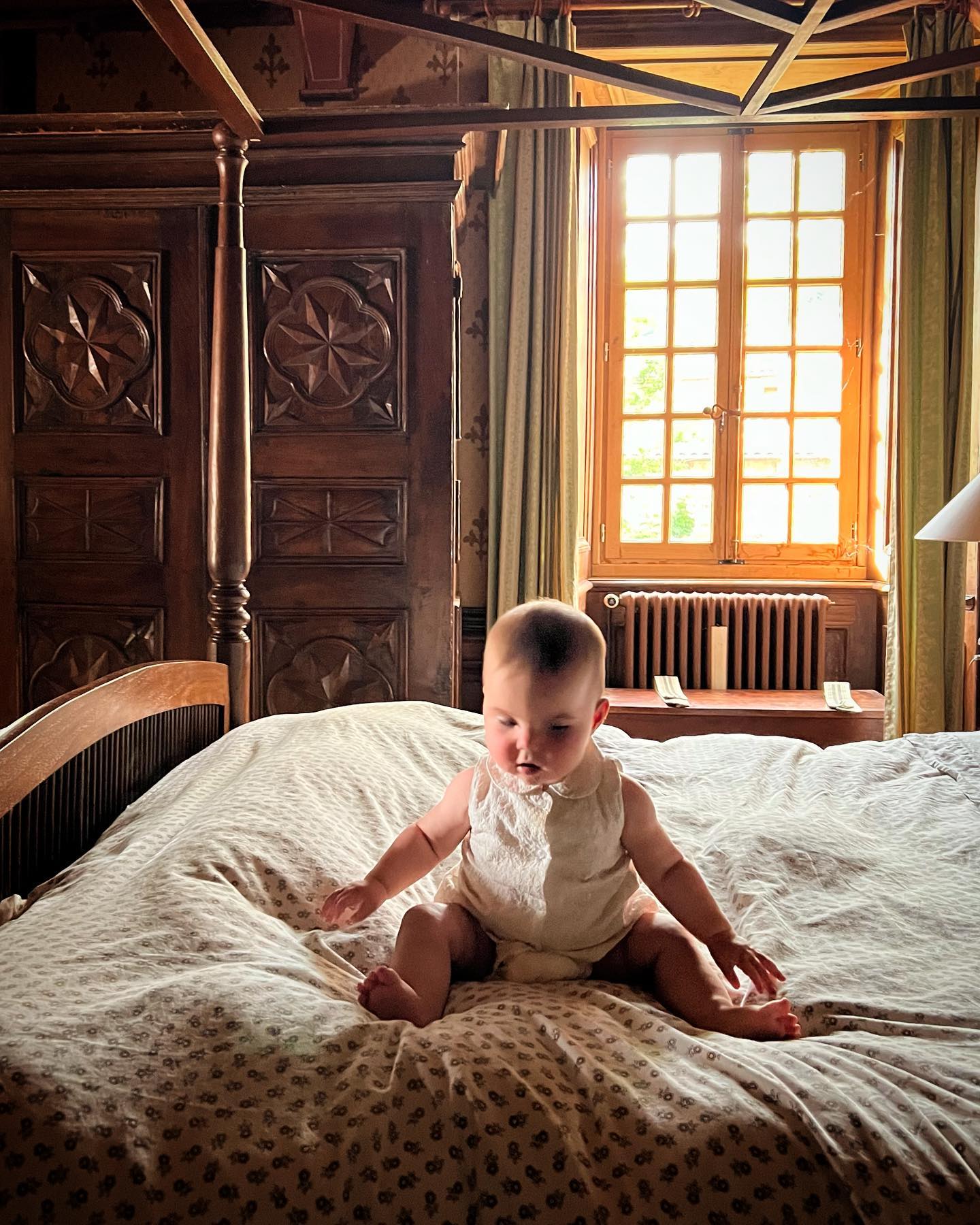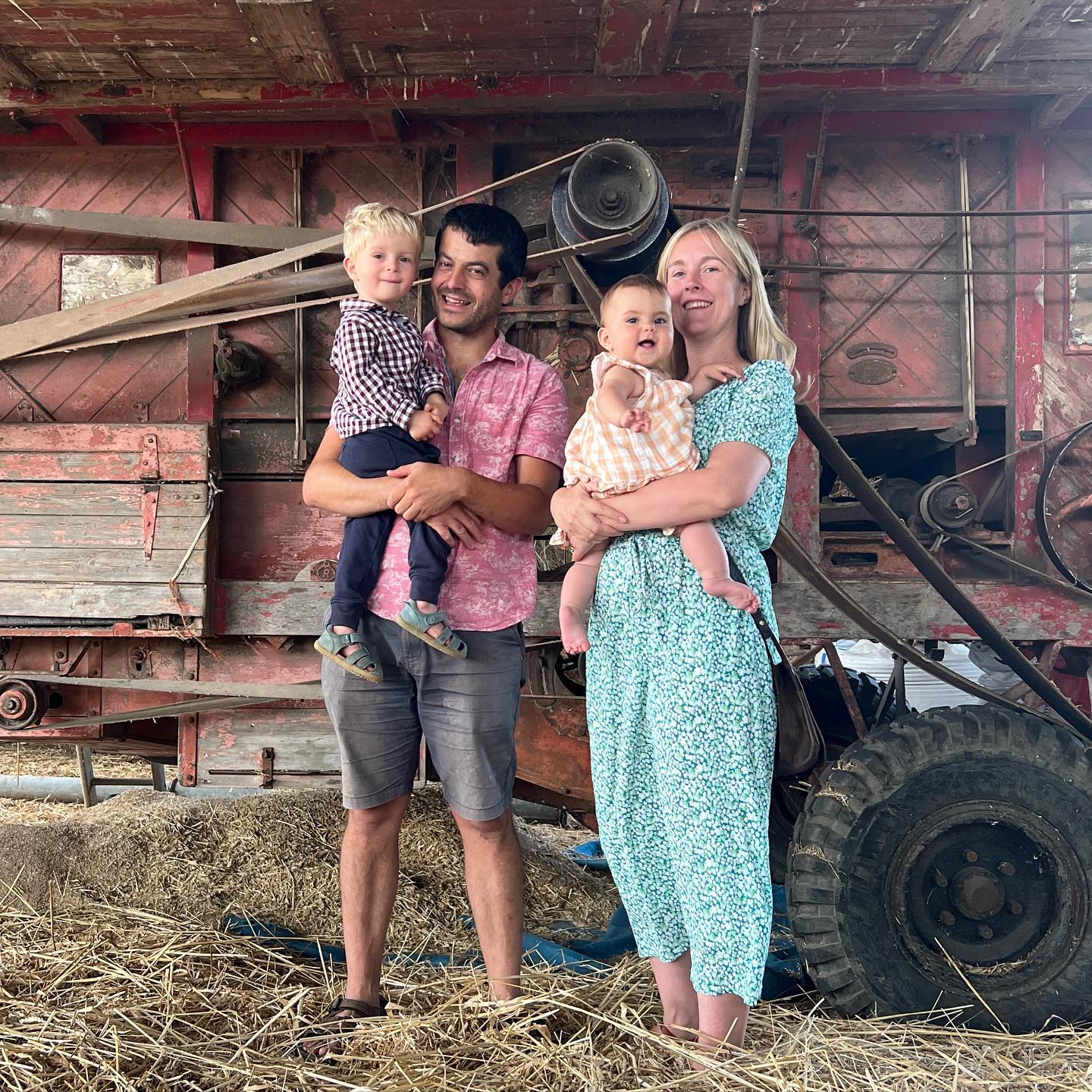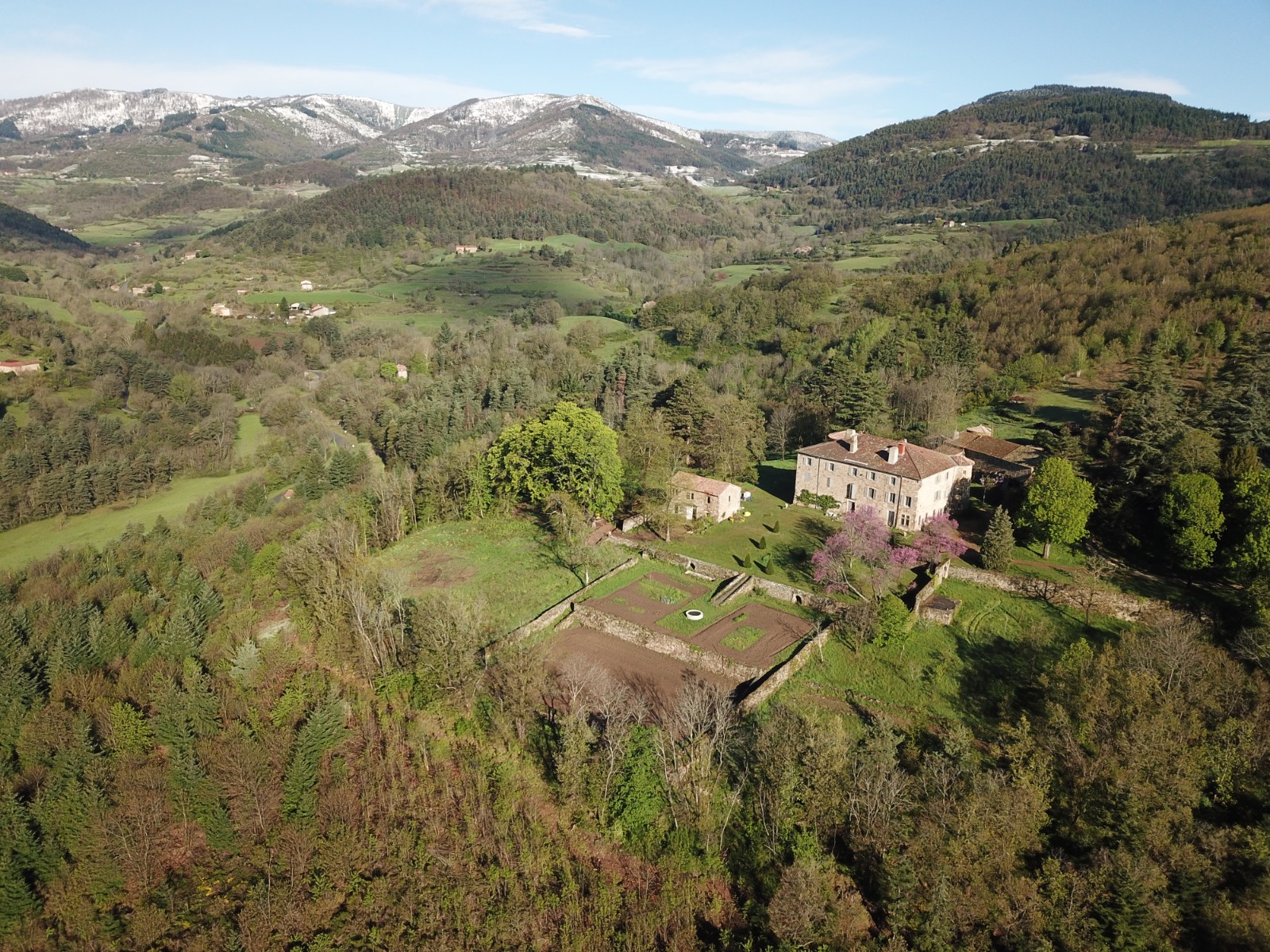 Share your stories with us at emg.inspired@epochtimes.com, and continue to get your daily dose of inspiration by signing up for the Inspired newsletter at TheEpochTimes.com/newsletter