A couple embarking on a tentative journey into fostering found themselves to become "new mommy and daddy" to an abused kid the first day they met him, lying in his hospital bed. However, the pair confidently embraced their new roles for a child in desperate need, and have never looked back since then.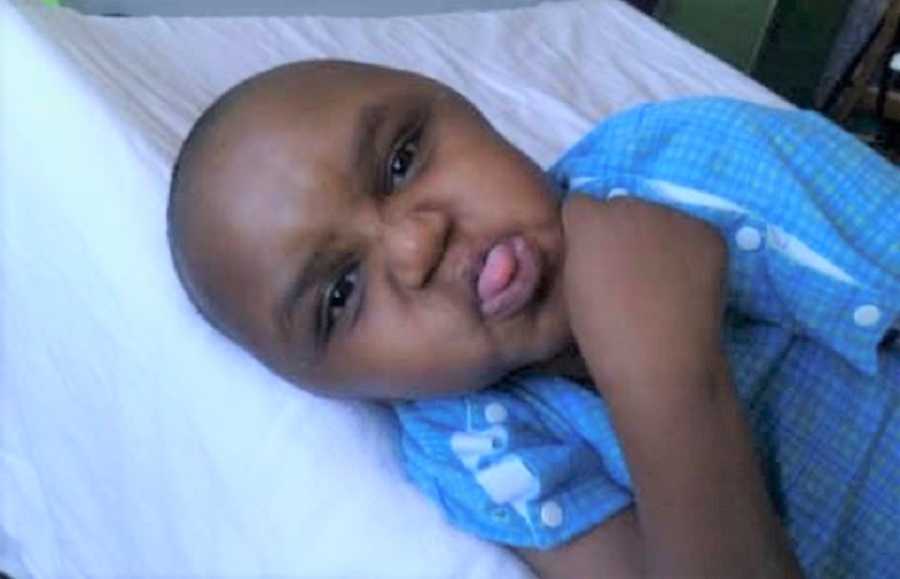 Mom of three Liesl Arteaga, of Kansas City, Missouri, told The Epoch Times via social media that her adopted son Noah, now 14, is "truly the best kid I have ever met … sweet, kind, empathic."
However, Noah has had to overcome a lot of hardships before arriving at this stage. He was born into a life of poverty in Ethiopia, sharing a bed with his birth mother and two siblings in their one-room shack. He was given up to an orphanage when his mother could no longer take care of him, a fact that breaks Liesl's heart.
He was later abused at the hands of his first adoptive mother in the United States. The abuse landed him in hospital in such critical condition that doctors feared he may not survive.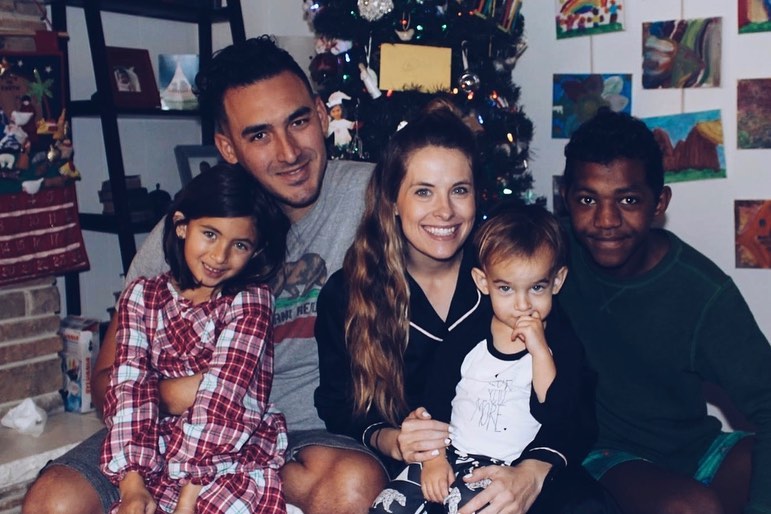 "I am not the mother who nursed him or watched him take his first steps. I wasn't there for a lot of his firsts, actually," Liesl wrote for Love What Matters. Yet today, Liesl and her husband, Francisco, call Noah "our boy, in a million ways."
Liesl, who has three biological siblings and ten adopted, always wanted to be a mother. After giving birth to her first child, a daughter, she and Francisco signed up for foster and adoption classes, deciding to put themselves forward for respite cases only.
Yet Liesl found it hard to say no to kids in need. "My husband finally pulled me aside one day and said, 'Liesl, I love your heart, but we can't take them all … I believe when the time comes, we will know, and God will help us,'" she recalled.
And surprisingly, the time came shortly thereafter.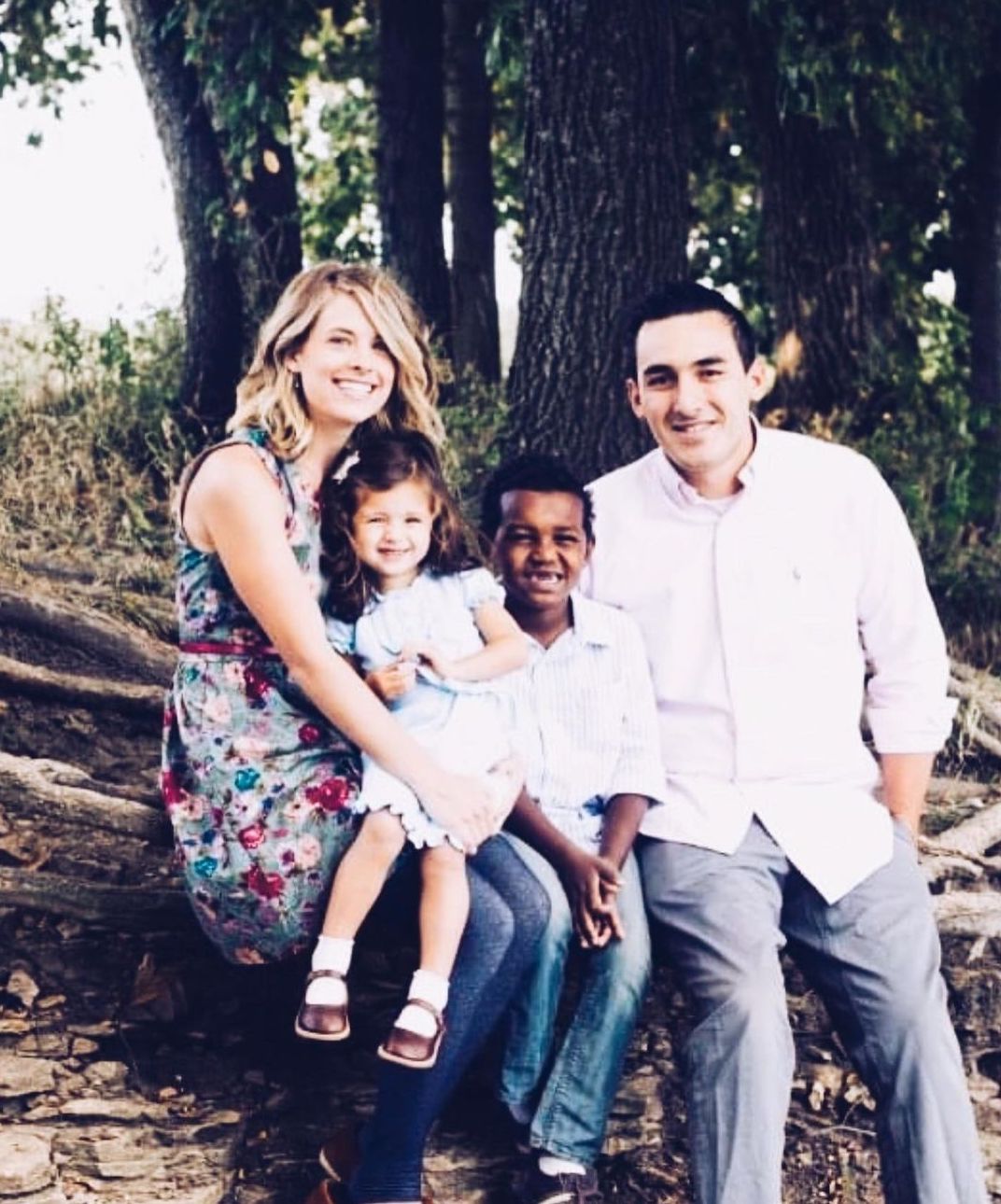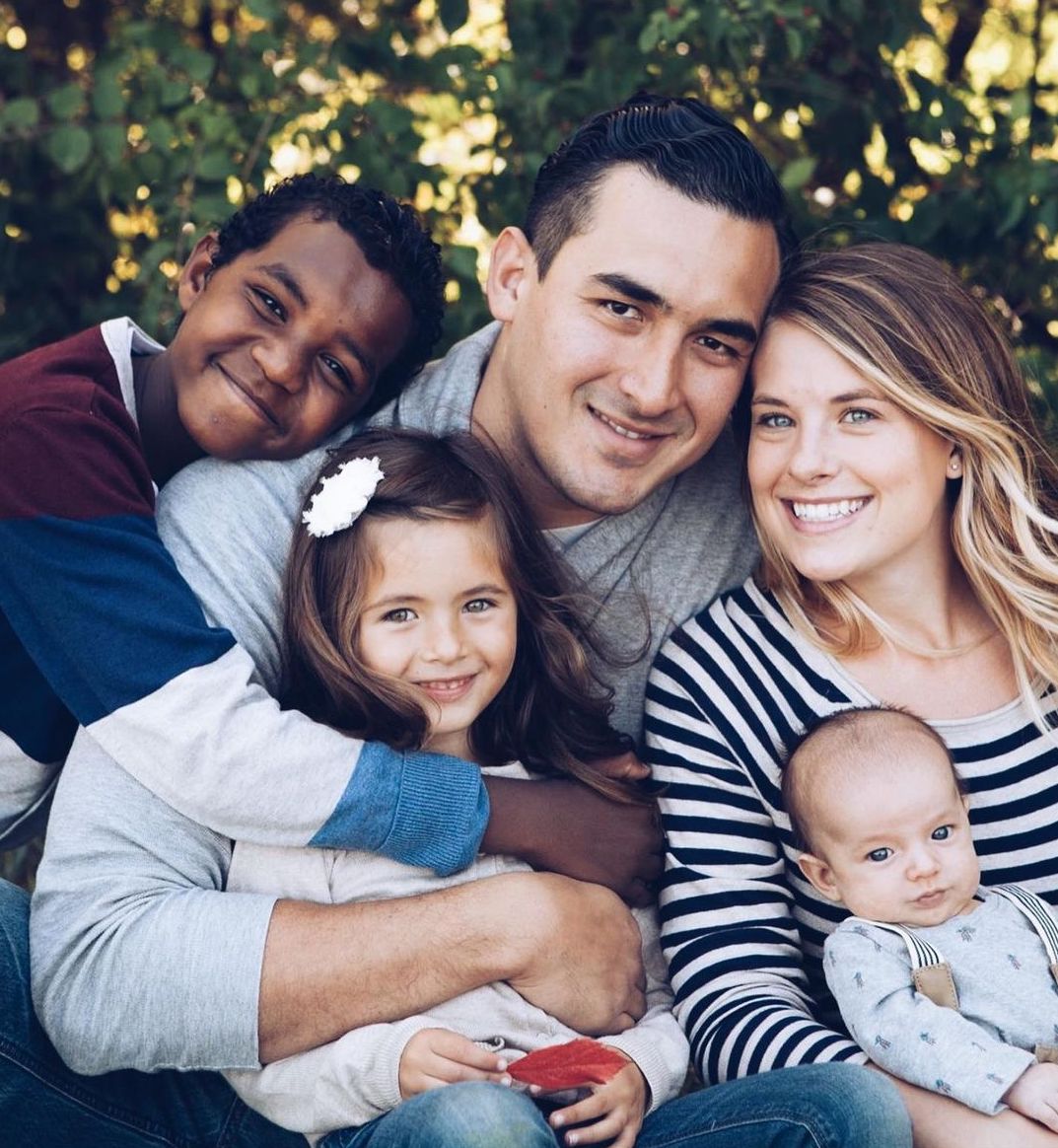 Liesl's mother was approached by an attachment specialist, seeking support for an adoptive family struggling to bond with a 3-year-old "sweet and energetic" boy from Ethiopia, named Noah.
Liesl, an ER nurse, agreed to join her mother. But before the meeting could take place, Noah was rushed to hospital with a traumatic brain injury that was caused by physical abuse from his first adoptive mother. The injury required 10 inches of stitches across his head.
Liesl called the hospital every week for a month and a half, unable to ascertain anything beyond, "He is still alive." However her perseverance paid dividends; and one Sunday, the hospital called and invited Liesl and Francisco to visit Noah.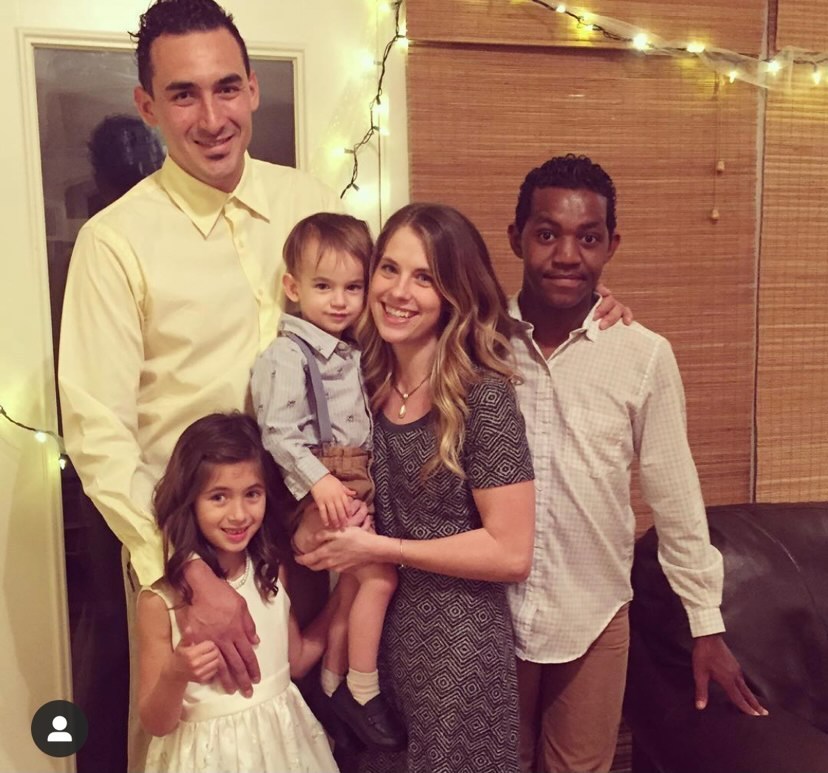 The next day the couple rushed to be by his side.
"As [the nurse] looks up from her task, she smiles and proclaims loudly, 'Noah, your new mommy and daddy are here!'" Liesl recalled. "We both smile as big as we can at the little boy sitting in the hospital bed with the swollen head and adorable chubby cheeks.
"Our heads were spinning," she continued. "New mommy and daddy?! What does this mean? We didn't care, we were so grateful to finally get to meet Noah and let him know he wasn't alone."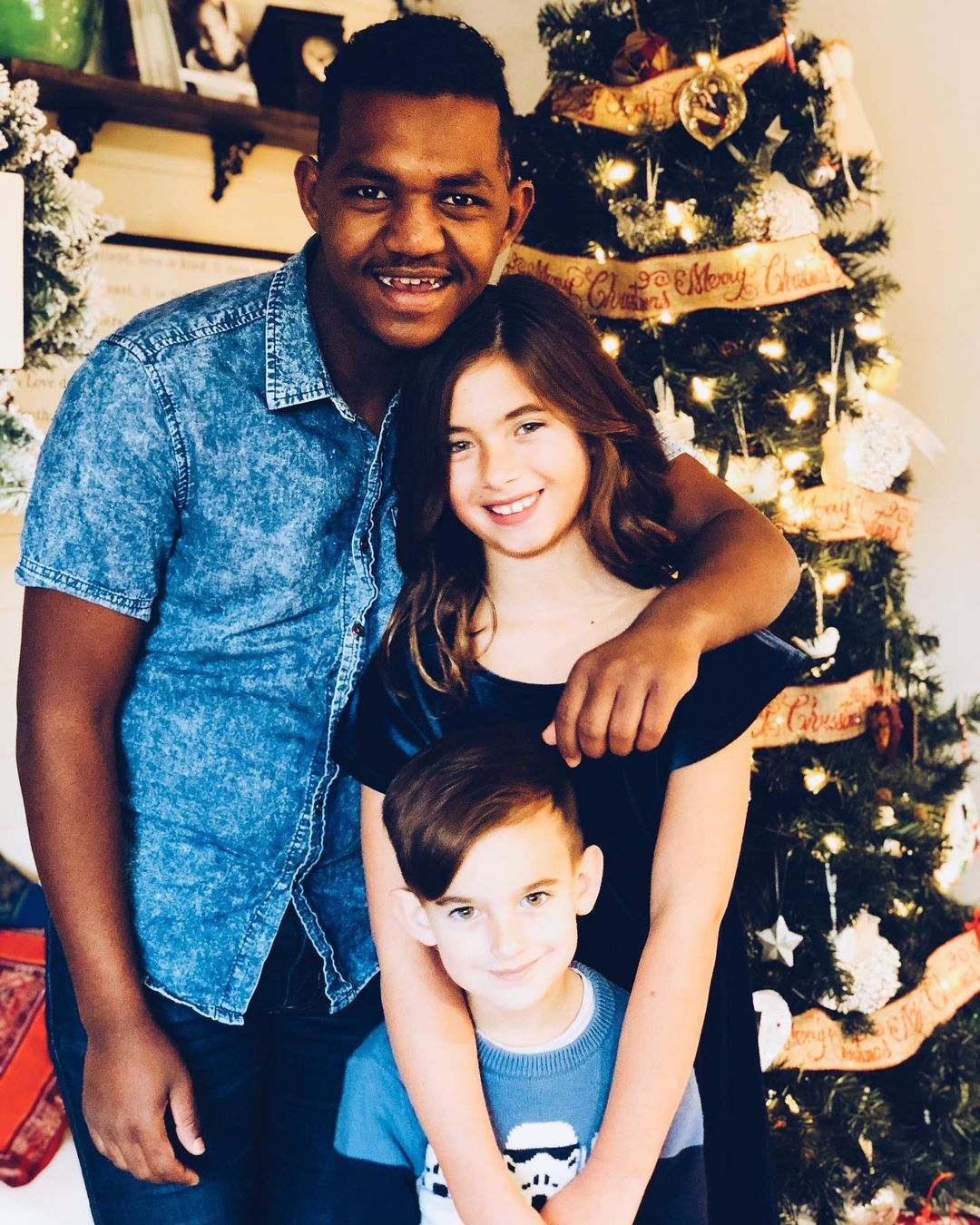 Liesl described the days that followed as "a blur." However, little Noah quickly bonded with the couple's daughter, Frances. The family learned about his love of cars, and, feeling "terrified and happy," brought Noah home a week later. He had just turned 4.
Noah had trouble with mobility and eating, necessitating physical, occupational, and speech therapy three times a week. He worked with a play therapist for two years. Also as a result of his brain injury, he briefly suffered seizures, but they were controlled by medication.
Liesl and Francisco formally adopted Noah in June 2012. "The beginning wasn't easy, but it was beyond worth every long day or doctor's visit," said Liesl. "It was worth every social worker meeting and court hearing. It was all worth it."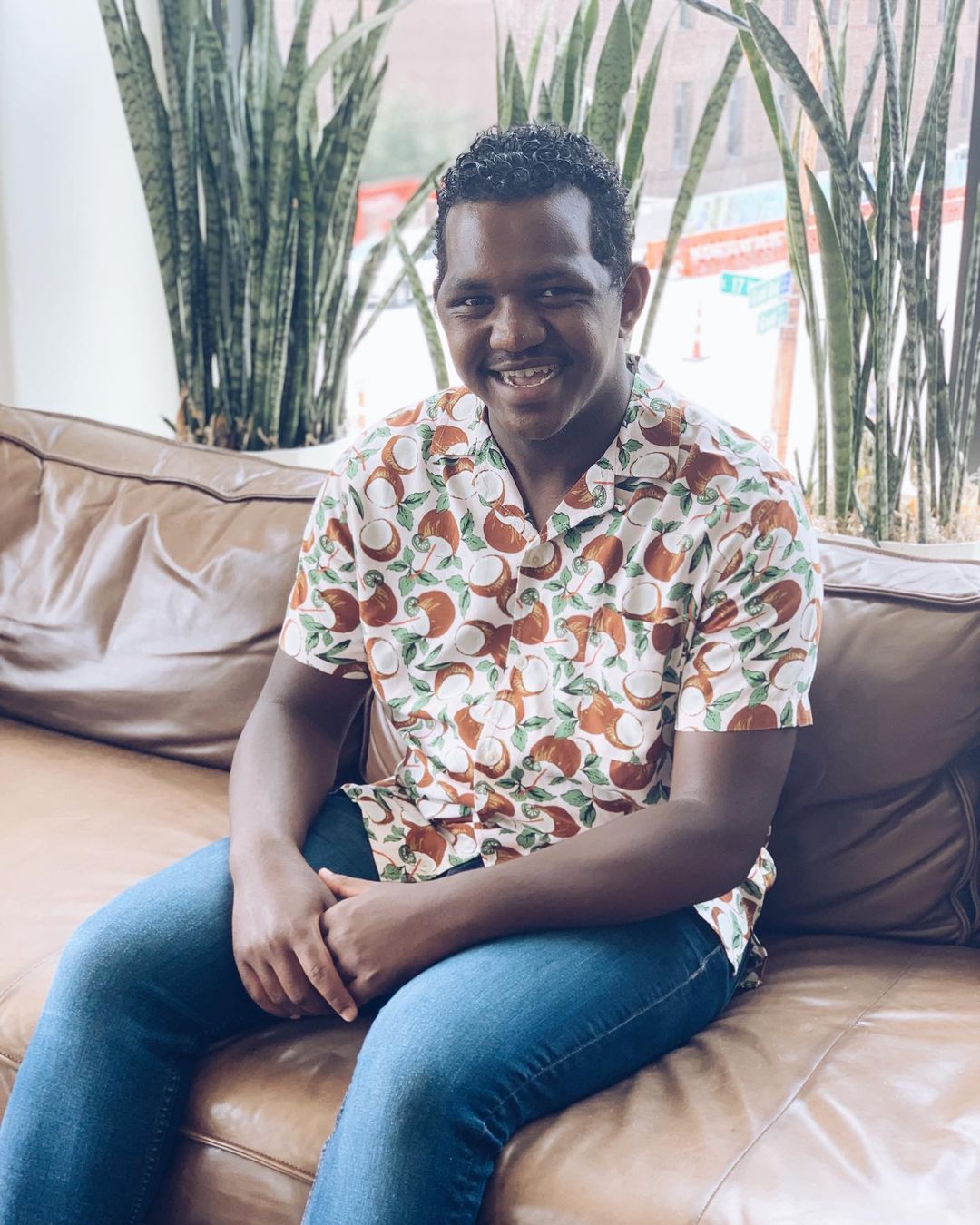 Teenage Noah is now healthy and happy. Apart from a younger sister, he also has a younger brother named Charlie, who is Liesl and Francisco's second biological child. Tall for his age, Noah now allows his mother to sit on his lap when he wants to talk, rather than the other way around.
"Everywhere I go, people come up to me and ask if Noah is 'my boy,'" said Liesl. "And I proudly smile and say, 'Yes, he is.'"
Noah runs track, rides a bike, plays soccer, and loves his Xbox. While Liesl cannot speak for the first two mothers in Noah's life, she can, in her own words, "remind him every day of the gift he is to us and the world around him."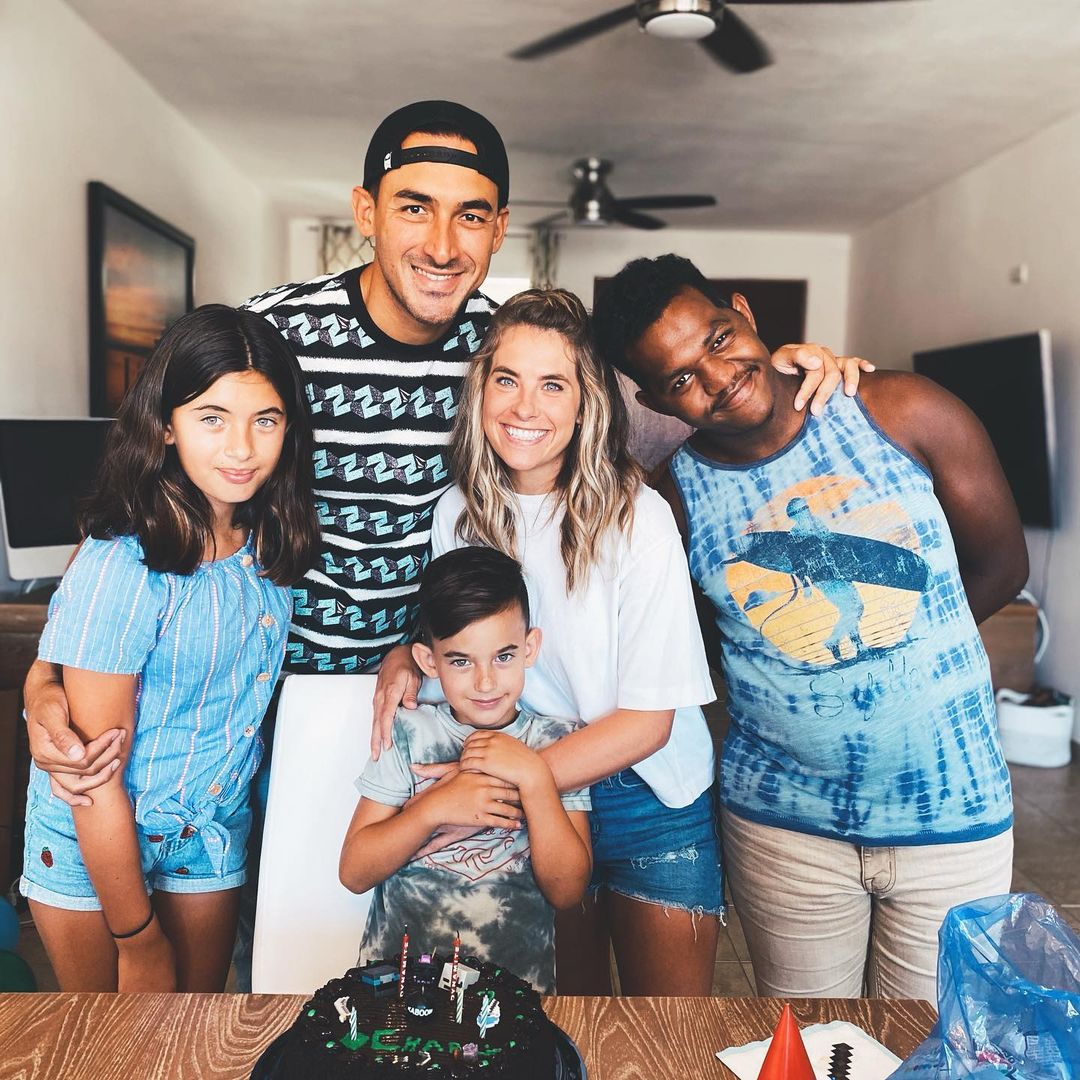 "Despite all his reasons for bitterness and hurt, he has carried his heart with love and compassion," Liesl reflected. "He is the perfect addition to our family, and the best gift we never knew we needed."
Share your stories with us at emg.inspired@epochtimes.com, and continue to get your daily dose of inspiration by signing up for the Epoch Inspired Newsletter at: TheEpochTimes.com/newsletter