Two Nebraska octogenarians, married for six decades, rang in their 60th anniversary with a touching photoshoot in homage to the day they tied the knot. Both bride and groom, aged 81 and 88 respectively, donned their original wedding attire.
Marvin Stone was dressed in the same dapper black tuxedo (with a matching bow tie) he wore to await his bride in 1960. Meanwhile, his wife, Lucille, wore a stunning white lace gown that she had hand-sewn herself.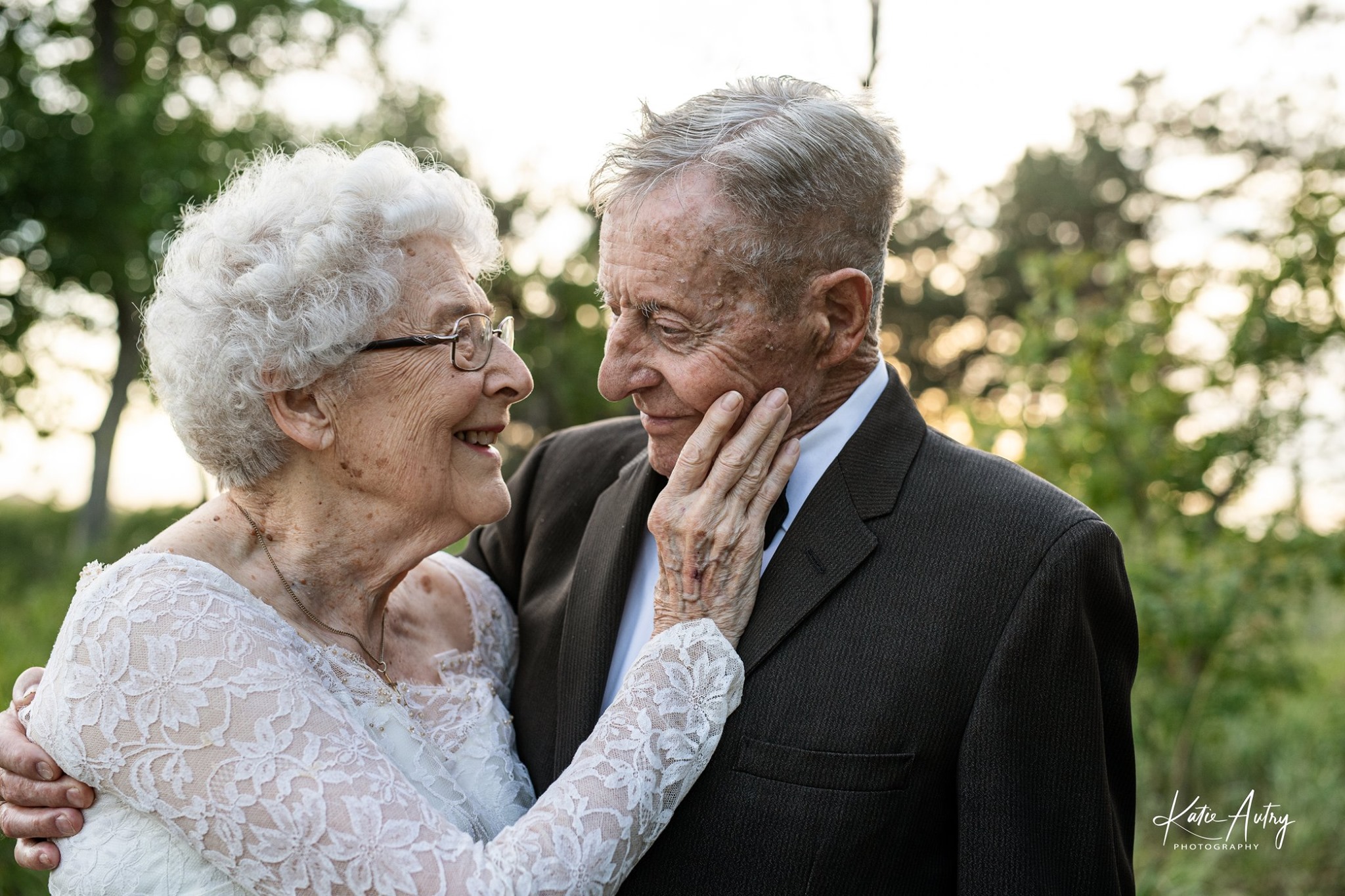 "The thing that took the longest was making 52 buttons that are on the sleeves and down the back," Lucille told KHGI-TV.
Marvin and Lucille embraced and posed together for a series of romantic portraits shot by photographer Katy Autry in August. Sixty years of shared joy, captured in one nostalgic afternoon, have become the antithesis to the married couple's humble, austere beginnings.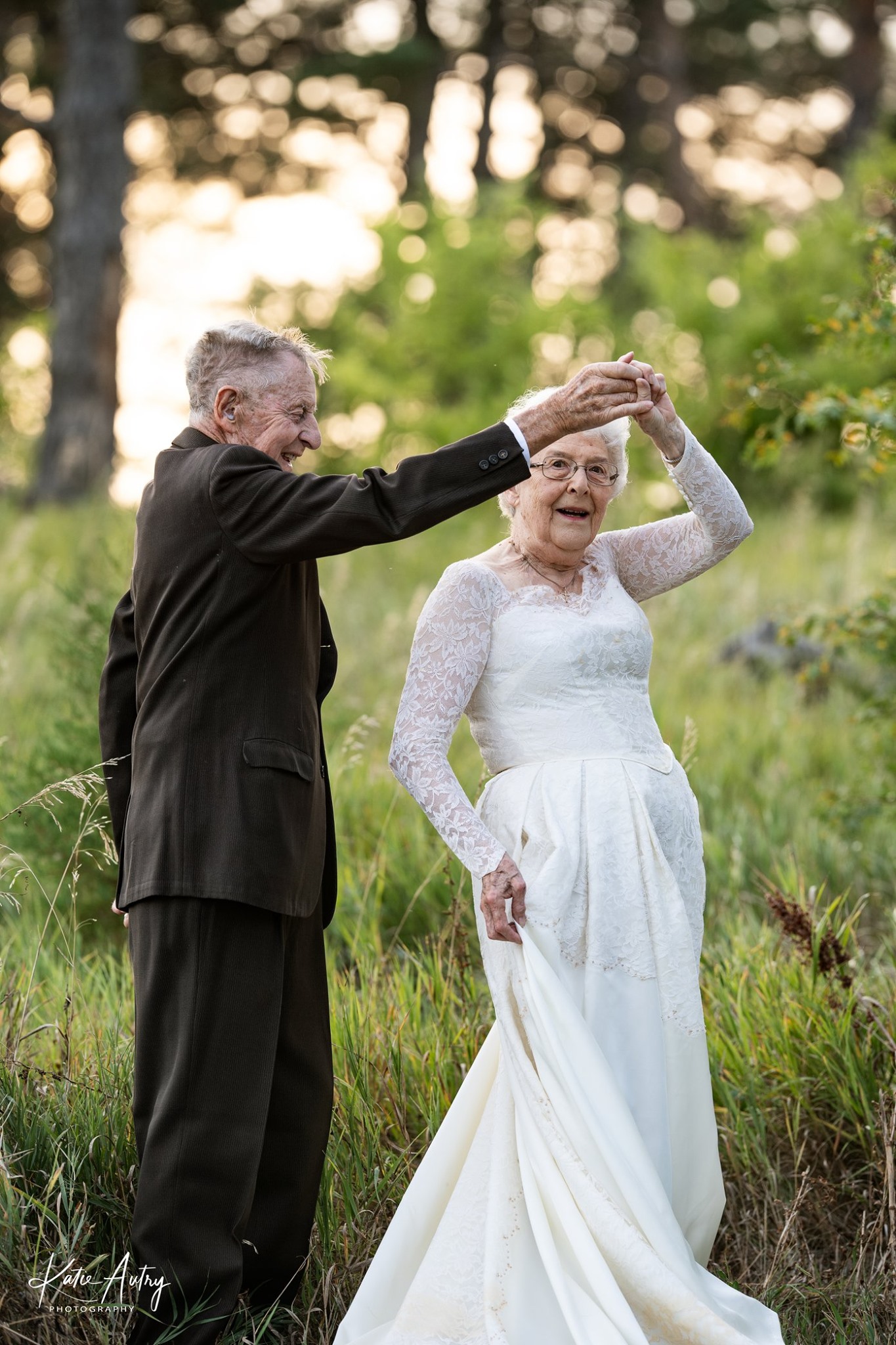 Reflecting on their lives, the two said they were both children of the Great Depression.
"We're both pretty conservative," Lucille said. "He was born at the beginning of the '30s, and I came along a few years later for my parents, as kind of a 'surprise baby.'"
Marvin noted that the couple's upbringing had been markedly similar. "We both had farm backgrounds," he said. "We both were free-enterprise people, and we had similar goals in life."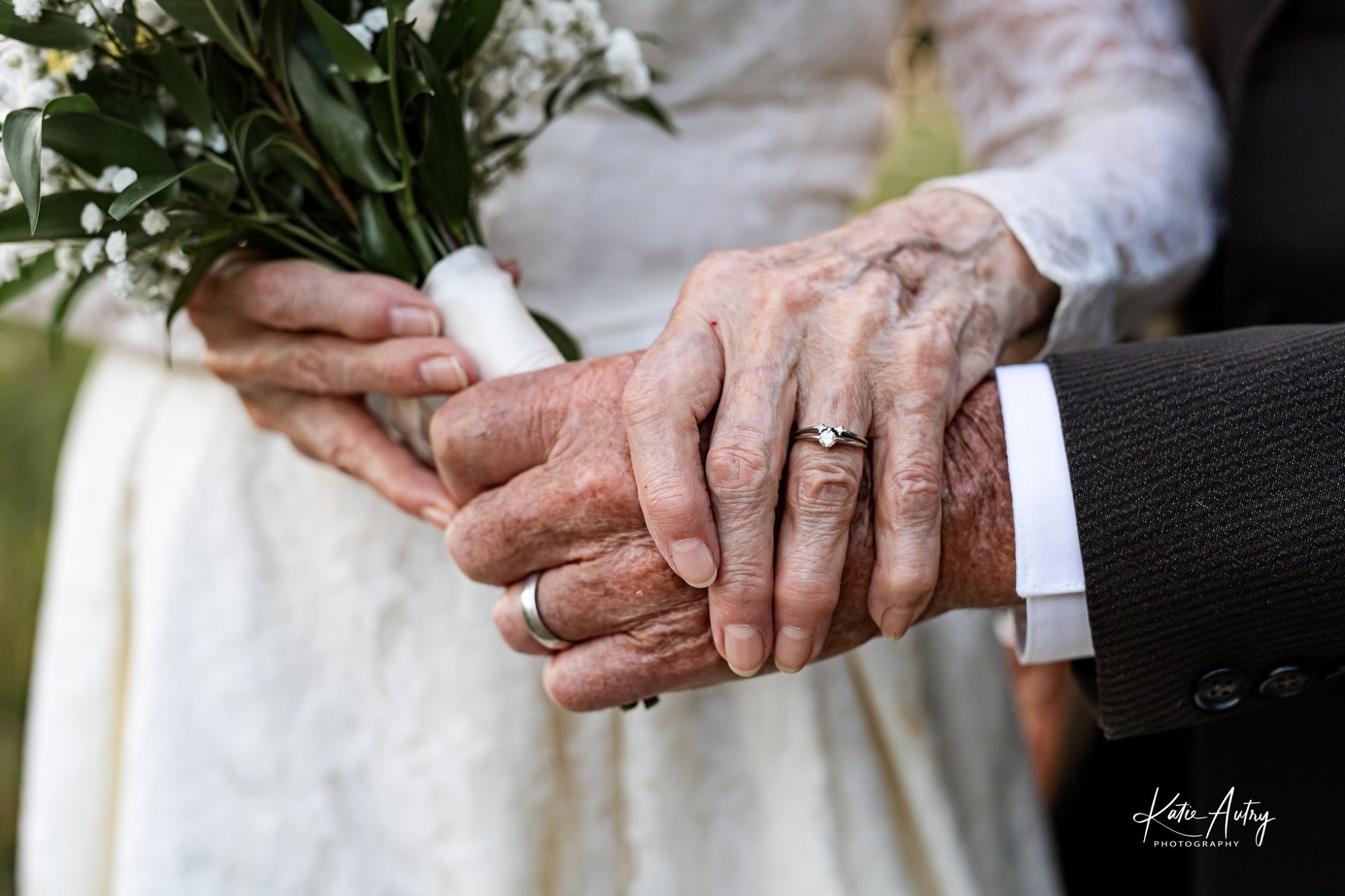 Both Marvin and Lucille became teachers, sharing similar outlooks and ambitions. They were "just kind of together in our concepts of what to do," Marvin said.
The Stones married in 1960 at a small church ceremony in Sterling, Nebraska; Marvin was 29, and Lucille was 22. It was a "typical wedding," despite the fact that the pastor was "a little shook," as the nuptials heralded his first experience leading an official ceremony.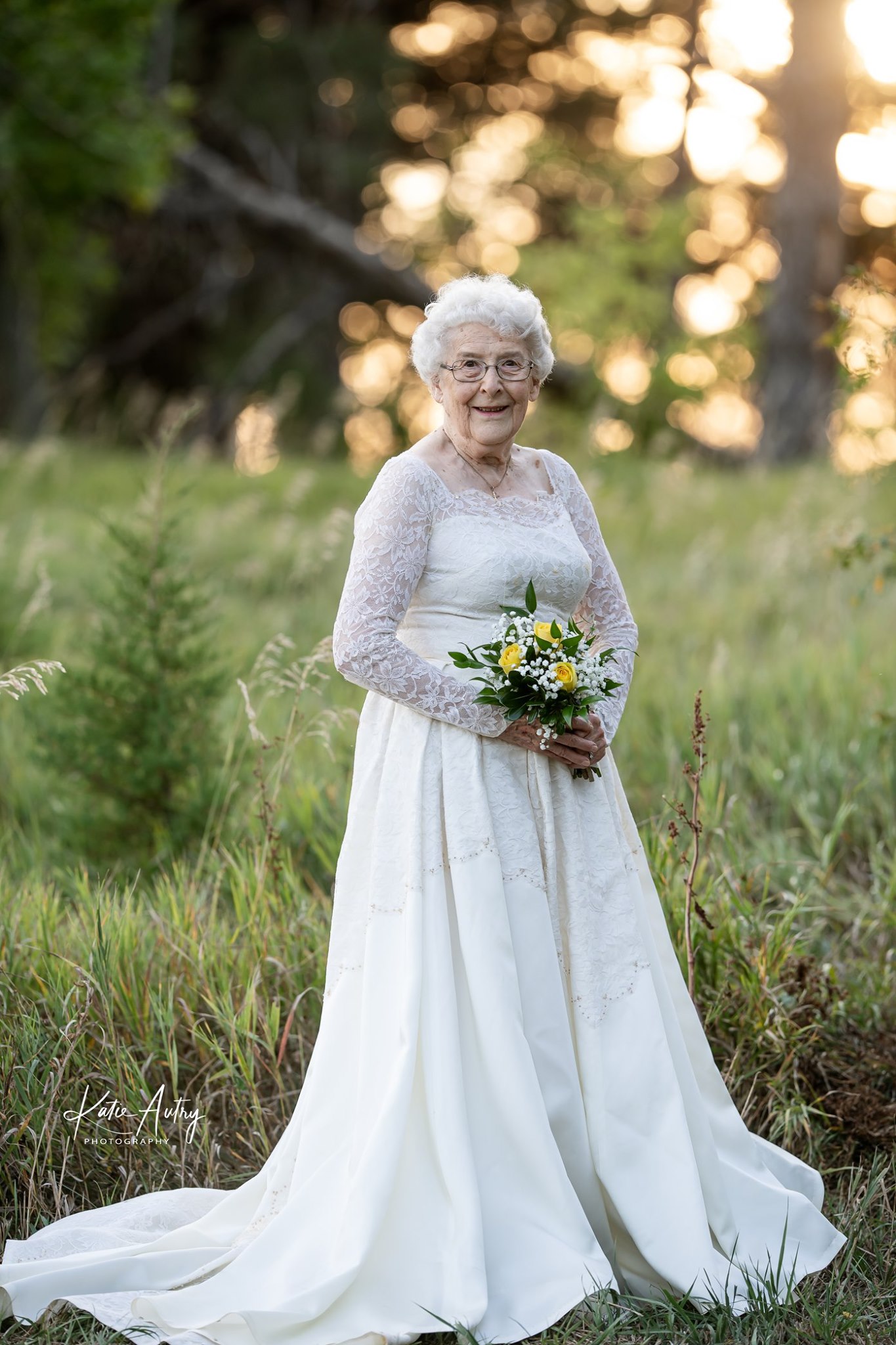 Lucille recalled her father crying tears of joy. Both of her parents, she said, thought Marvin was "just perfect."
Now, six decades and three children later, decked out in the same gorgeous gown in which she said her nuptials, Lucille feels the same way.
"From day one," she said, "we have assumed marriage is forever."
"We have had similar values," Marvin added, "and so it has worked out pretty well. … We never spent any time considering separating."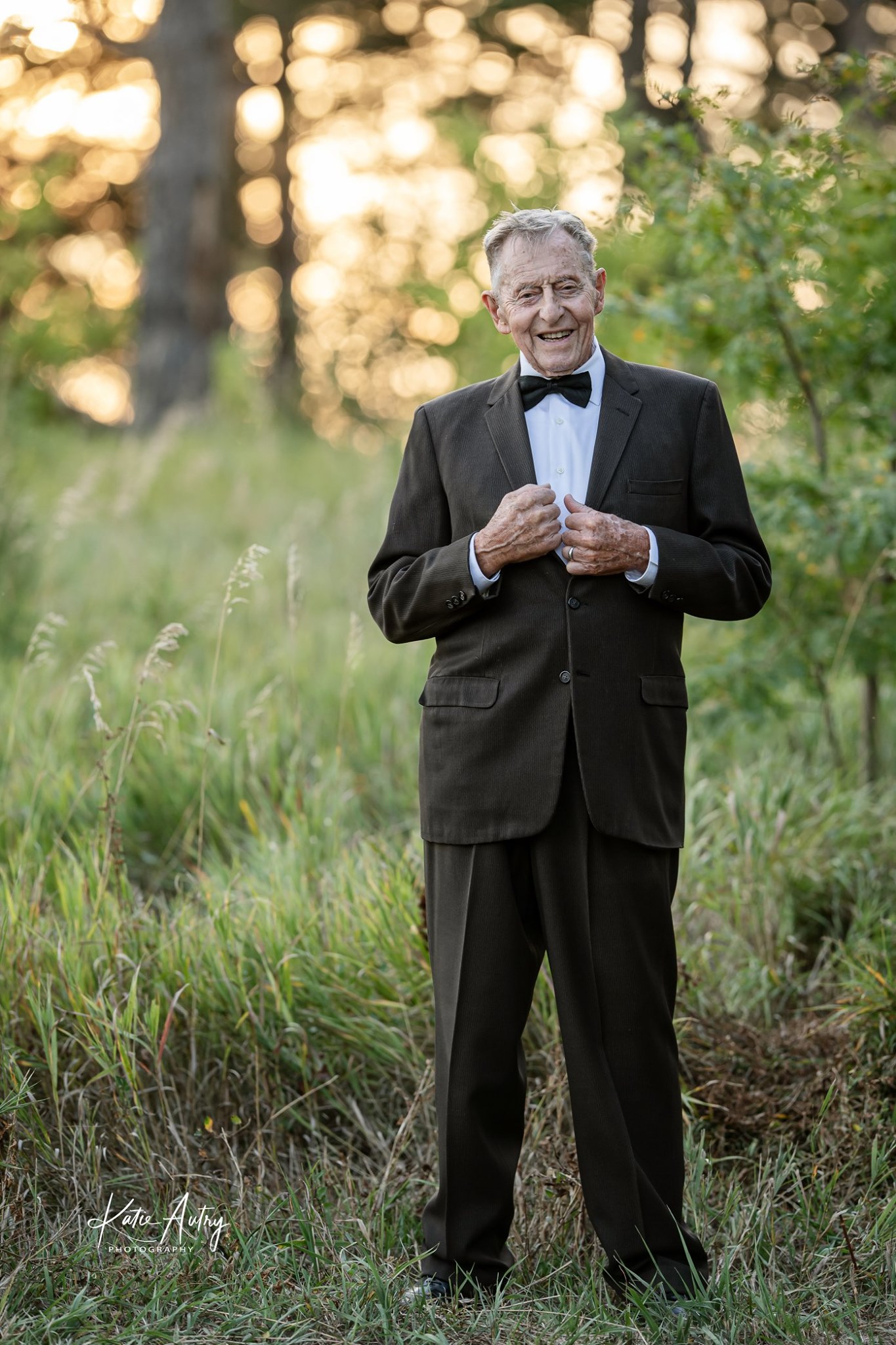 On Aug. 20, photographer Katy Autry posted a selection of touching photos from her shoot of the Stones' diamond anniversary on Facebook, where they quickly went viral. Autry said the photoshoot "may be one of my favorite sessions to date."
The photographer wished the happy couple a joyous day, calling them an "amazing example" of long-lasting love. "I am so glad to have met them, and honored to have captured these memories for them," she posted in her caption, adding, "Happy Anniversary Marvin and Lucille!"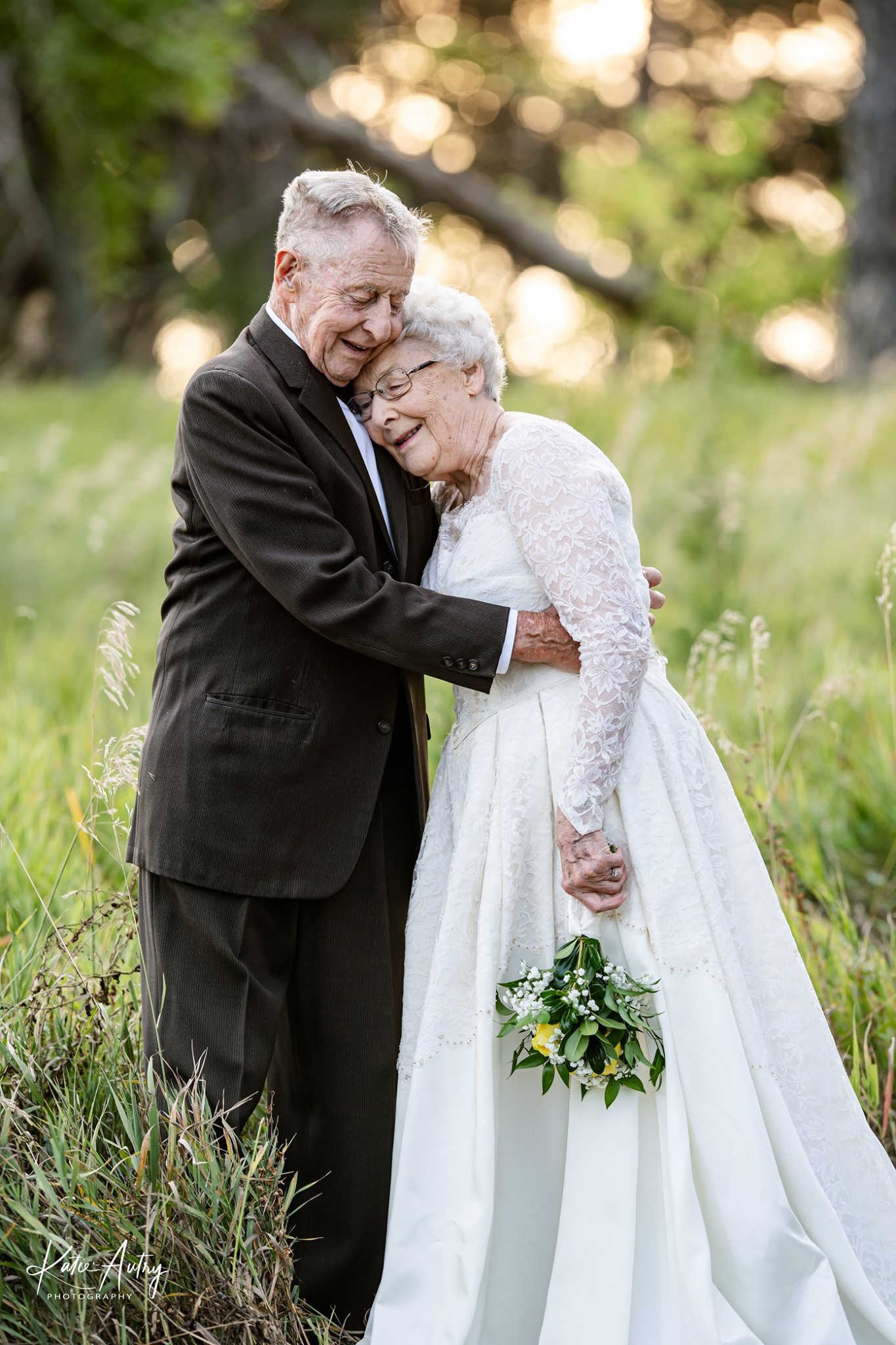 Thousands of commenters responded with messages of love, awe, and support for the couple's long marriage.
Taking advantage of the platform to offer a few words of wisdom to younger married couples, Lucille told KHGI-TV: "Use the resources that you have, and don't expect to have everything that you might want. … Focus on the needs along the way, and keep the faith, keep a positive attitude, and do your best."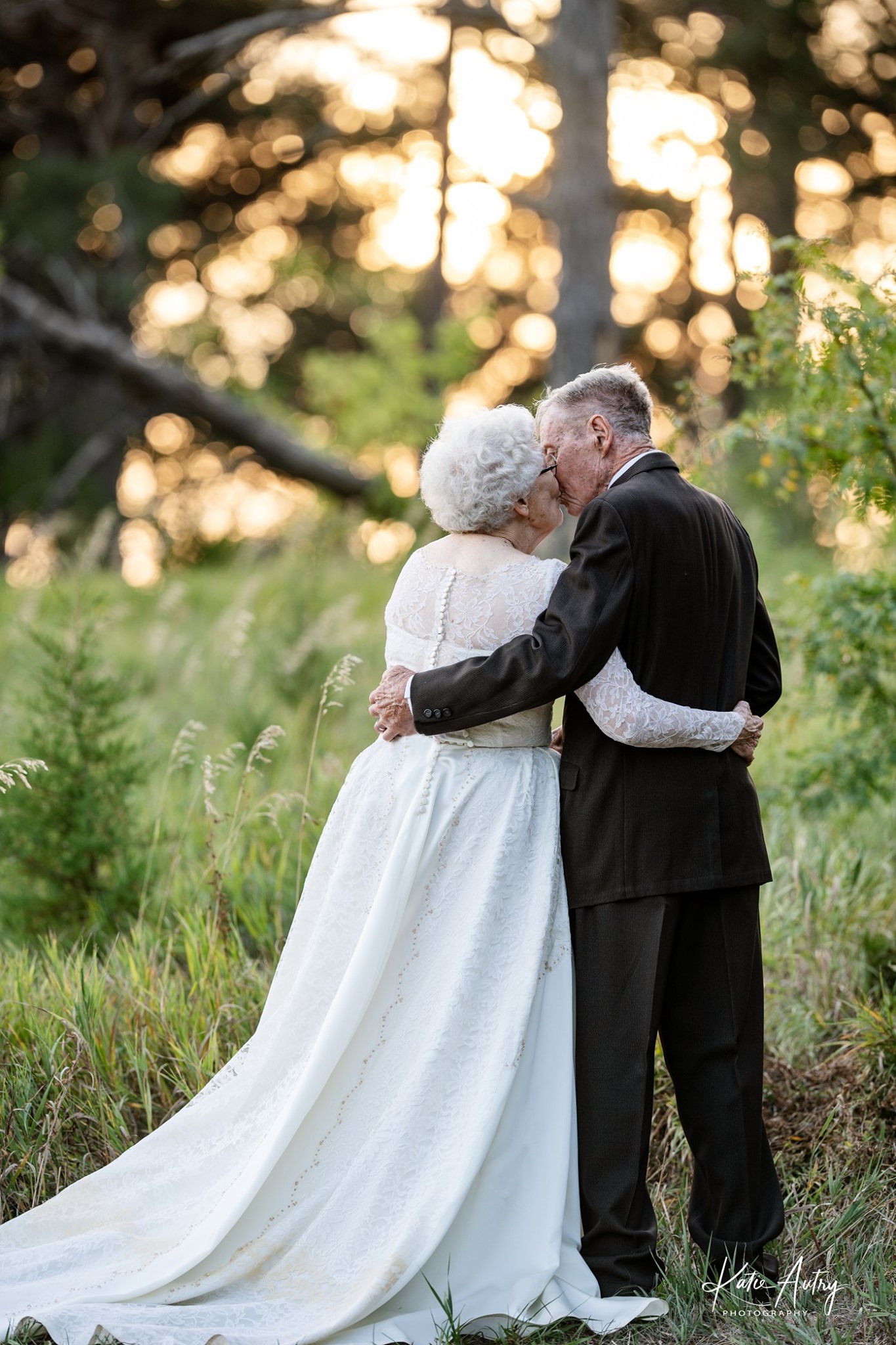 Meanwhile, to those curious to know their secret to a lasting marriage, Autry wrote on her Facebook post that the couple offered five pieces of advice, which include work hard, be kind to one another, think before you speak, rely on each other's strengths to overcome your weaknesses, and stay strong in your faith.
We would love to hear your stories! You can share them with us at emg.inspired@epochtimes.nyc