As their fallen comrade's sons embarked upon their first day back at school in Ohio, members of the Toledo Police Department showed up in full uniform, and full force, to escort them.
Younes and Maytham Dia, the sons of Toledo Police Officer Anthony Dia, who was killed in the line of duty, did not have to bear their first-day nerves alone. Photos taken on Sept. 8 show the brothers wearing matching thin-blue-line shirts, backpacks, and masks, outside their home, surrounded by protective police officers.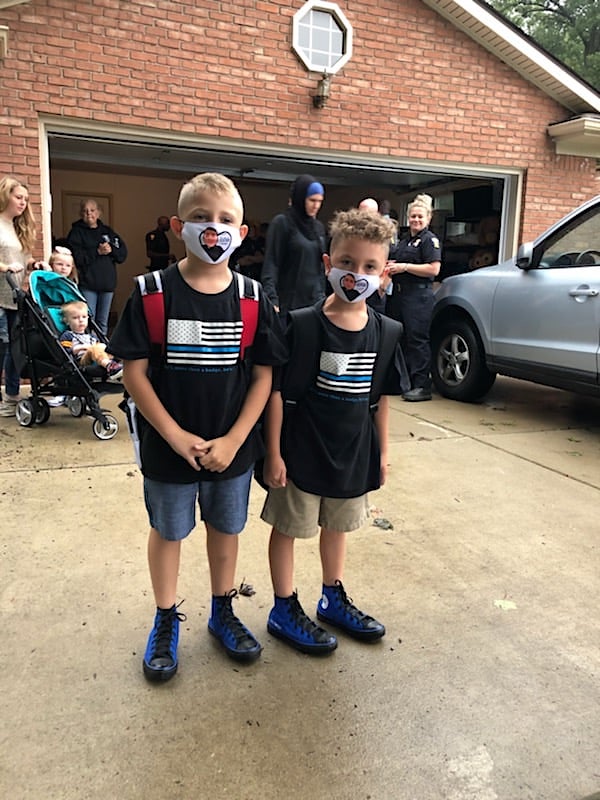 Another image, shared on Facebook by Toledo Police, shows the boys standing outside Jackman Road Elementary School with a large group of officers and members of the school community.
"Today is the first day of school for Younes and Maytham Dia," the police captioned their series of pictures. "Rather than walk to school alone, dozens of Toledo Police officers came to make sure they got there safely."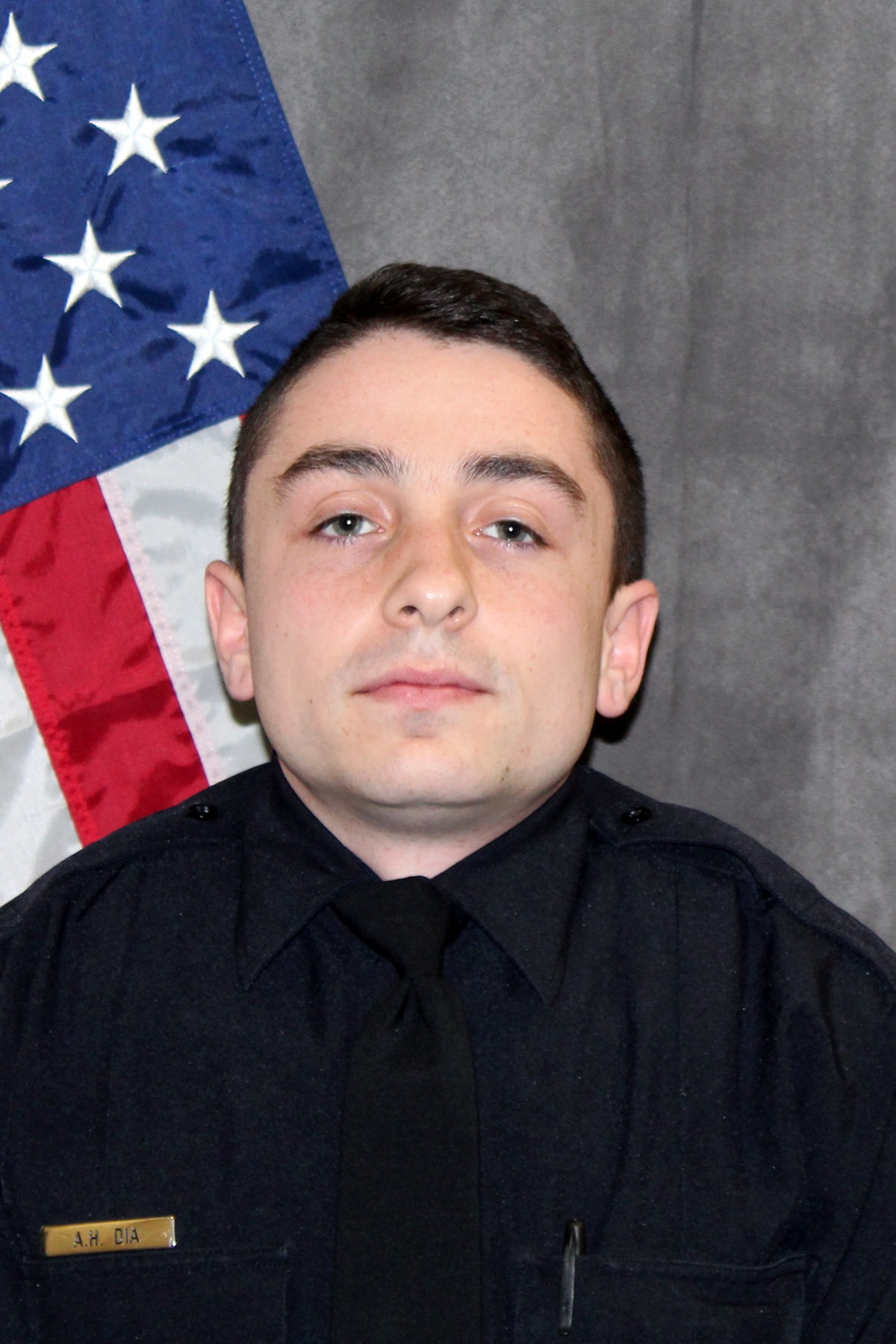 Twenty-six-year-old Officer Anthony Dia was shot by an intoxicated 57-year-old man while responding to a call in a Home Depot parking lot on July 4, according to a Facebook post by Toledo police. Dia approached the man and checked for his safety. However, according to witnesses, not long after, the man turned around and fired a round from a handgun, striking the officer, who was in his department-issued body armor. Unfortunately, when responding officers transported Dia to a local hospital, it was determined that he had died from injuries.
The suspect, who fled, was discovered in the woods with the help of a drone and a K-9 unit with what appeared to be a gunshot wound to the head. He later died.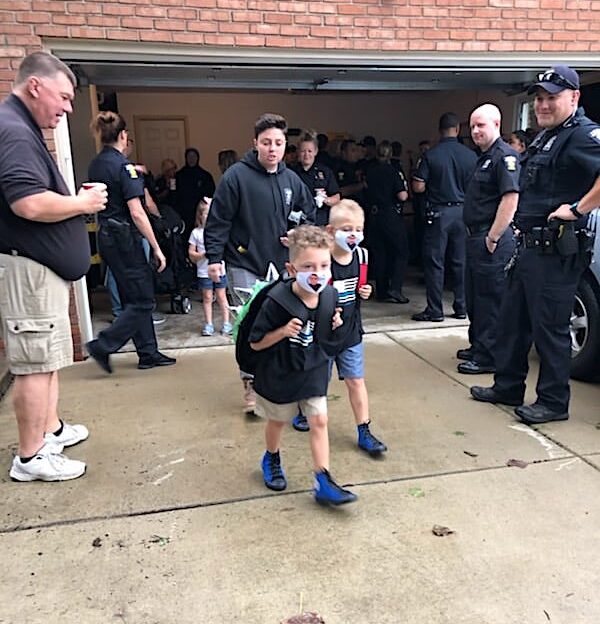 Toledo Police held a procession and memorial service for Dia three days after his tragic death. During the ceremony, a moving letter was read aloud by the officer's cousin, Moustafa Rahal.
They were Dia's words; the father of two had penned a letter to his family a few months prior in the event that he was killed in the line of duty.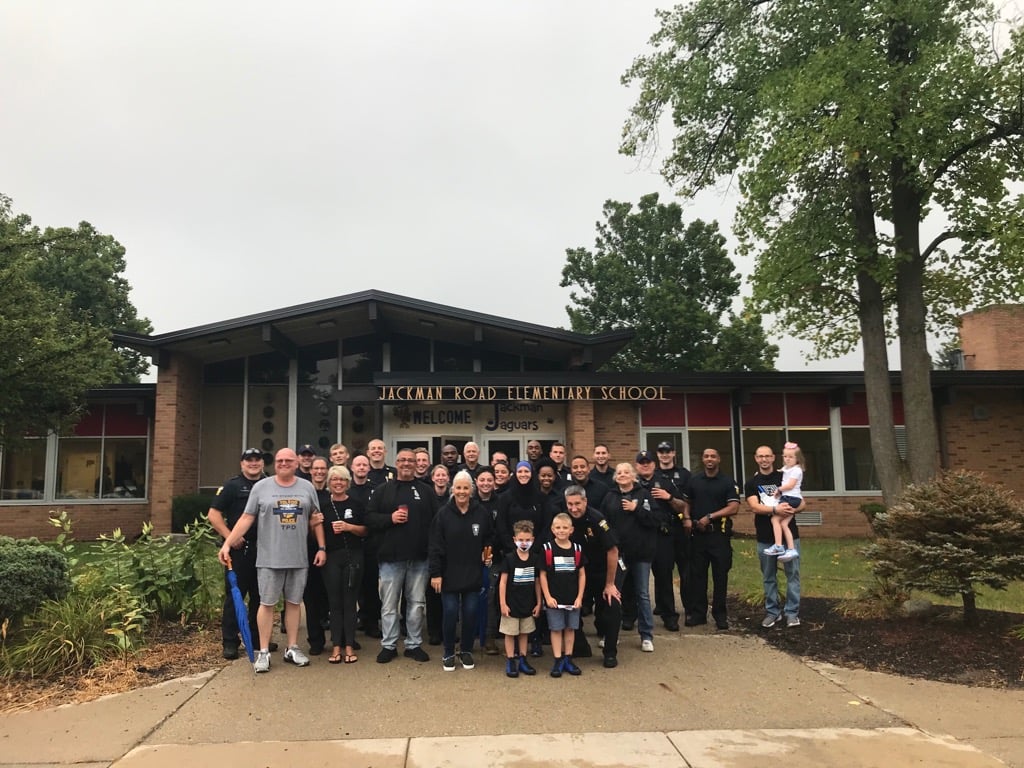 "This is not our final goodbye," Dia had written, according to WTOL 11. "I know that one day we will all see each other again, but until then I'll ask Allah to let me visit you all as much as possible, and I'll watch over you as much as I can."
During the service, Lieutenant Kellie Lenhardt said: "We are humbled by his ultimate sacrifice and as long as his name is spoken, he will never be forgotten."
We would love to hear your stories! You can share them with us at emg.inspired@epochtimes.nyc