Poets, like the rest of us, have varying attitudes toward death.
Some urge resignation, others rage; some point us to an empty tomb and salvation, others to the dust of obliteration; some bemoan the brevity of three-score-years and ten, others celebrate life even when faced with imminent death.
Others write poems on death that act as consolation for the living, medicine to ease our suffering and grief. These poets, possessed of the power to make beauty out of pain, put their words to paper to give us hope in the midst of our desolation. They remind us, too, of certain truths often forgotten—that death is a part of life and that while we live, our dead live on in us.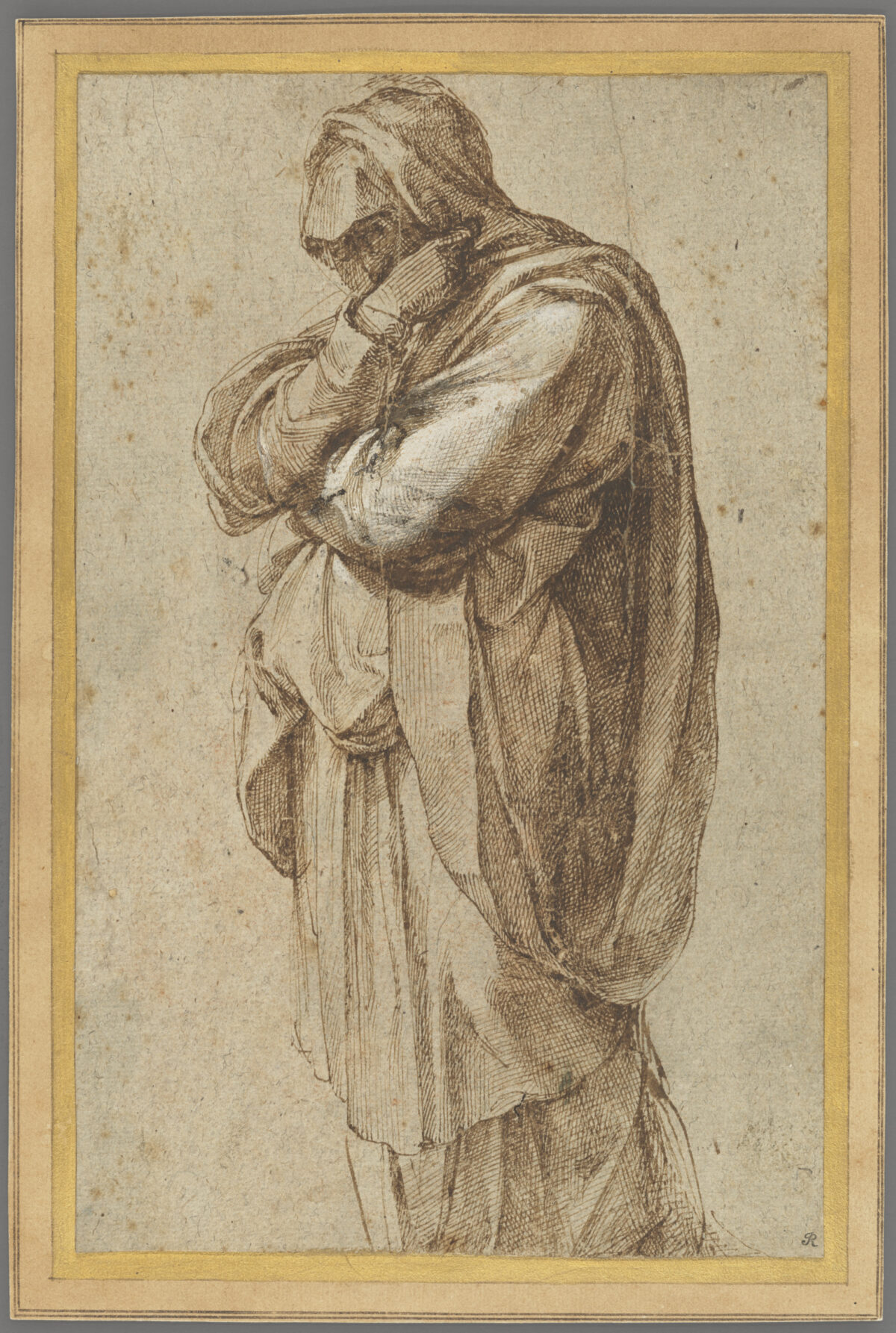 Death in Modern Times
We in America are less accustomed to death than were our ancestors. Just a few generations ago, most people died in their homes. Far more women perished in childbirth, and far more children before reaching the age of 5 lay on their deathbeds surrounded by a grieving family. Victorian poets in particular devoted their attention to the funereal, at times to assuage their own grief, at times to assist and comfort those left behind.
But while most of the dying in today's culture takes places behind hospital walls, and with much less pain and agony than that endured by our ancestors, still we find ourselves at the bedside of the dying—mothers, fathers, children, and friends. We offer them the sustenance of presence, we speak to them, we beg the Almighty for a miracle, and we hold their hands and weep as their last breath escapes their lips.
And then it is we who need comfort, who seek solace as we mourn that loved one whose departure has left us bereft and heart-wounded. Some turn to family and friends for easement of this pain, some to prayer, and some to memory.
And some go to poetry.
Gentle Hope
Certain poets view death as a friend offering the possibility of immortality and rest. Emily Dickinson, for example, opened a poem with these lines:
Because I could not stop for Death—
He kindly stopped for me—
The Carriage held but just Ourselves—
And Immortality.
"Kindly" seems a strange word to apply to death, but many of us who are older have witnessed that kindness, especially in the demise of those who have suffered pain for years.
Like Dickinson, Christina Rossetti resorted to metaphor to explore the mystery of death in her lovely poem "Up-Hill:"
Does the road wind up-hill all the way?
Yes, to the very end.
Will the day's journey take the whole long day?
From morn to night, my friend.
But is there for the night a resting-place?
A roof for when the slow dark hours begin.
May not the darkness hide it from my face?
You cannot miss that inn.
Shall I meet other wayfarers at night?
Those who have gone before.
Then must I knock, or call when just in sight?
They will not keep you standing at that door.
Shall I find comfort, travel-sore and weak?
Of labour you shall find the sum.
Will there be beds for me and all who seek?
Yea, beds for all who come.
Here, death offers an end to the troubles of this world for the "travel-sore and weak."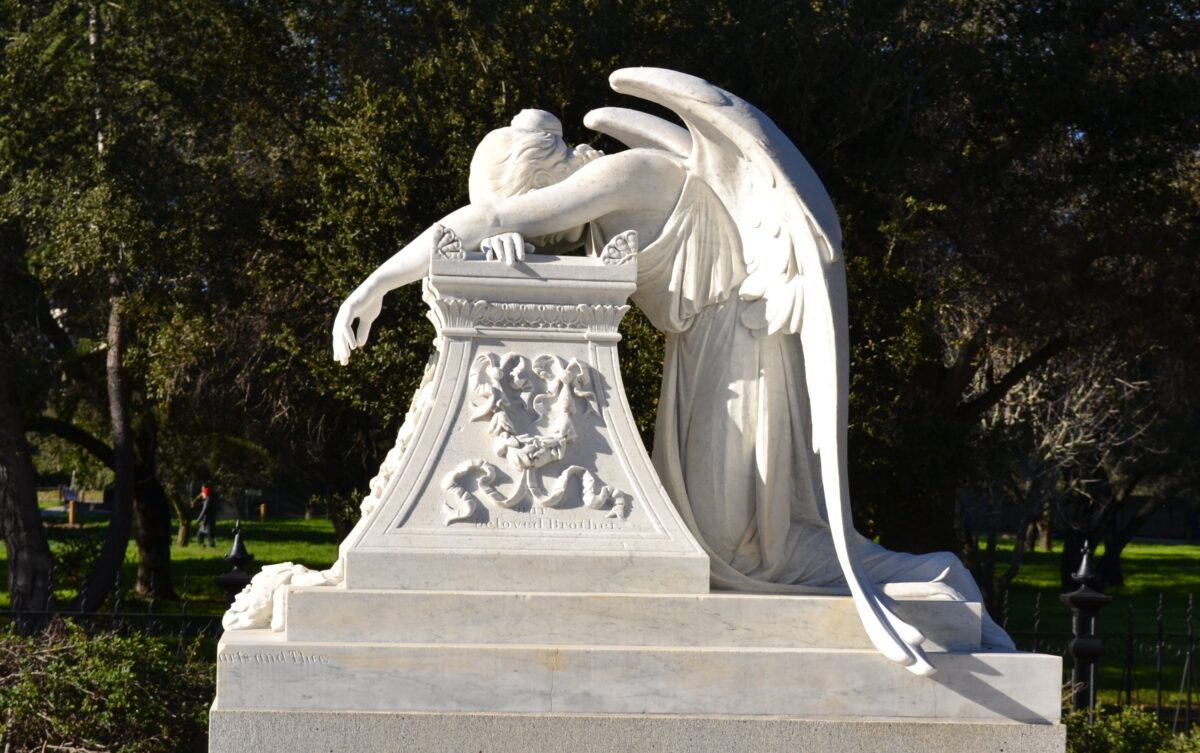 A Thousand Winds
Some poets believe that death, however horrific or unexpected, wins no final victories. In "Death, be not proud," Christian writer John Donne chides Death for its vanity, writing at the end of the poem: "One short sleep past, we wake eternally/And death shall be no more; Death, thou shalt die."
Mary Frye turned to nature for her images of eternity. A housewife and florist, she wrote "Do Not Stand at My Grave and Weep" on a brown paper shopping bag after hearing the story of a Jewish girl from Germany. Young Margaret Schwarzkopf was staying with the Fryes in the United States and was unable to visit her dying mother in anti-Semitic Germany. Frye wrote the poem—various versions exist, as she never copyrighted it—as a message of comfort for her young houseguest:
Do not stand at my grave and weep
I am not there; I do not sleep.
I am a thousand winds that blow,
I am the diamond glints on snow,
I am the sun on ripened grain,
I am the gentle autumn rain.
When you awaken in the morning's hush
I am the swift uplifting rush
Of quiet birds in circled flight.
I am the soft stars that shine at night.
Do not stand at my grave and cry,
I am not there; I did not die.
The Dead Live On in Us
Other poets remind us that the dead live on in us—fixtures in our memory, whispers in our hearts. In William Wordsworth's "We Are Seven," the poem's narrator meets an 8-year-old "little cottage girl" and asks whether she has sisters and brothers. She answers seven, and when he asks where they are she replies that "two of us at Conway dwell,/And two are gone to sea./Two of us in the churchyard lie,/My sister and brother."
The narrator tries to convince the child that she has only four siblings, but she is having done of his arguments. At the end of the poem, he reports:
"But they are dead—those two are dead!
Their spirits are in heaven!"
'Twas throwing words away, for still
The little maid would have her will,
And said, "Nay, we are seven!"
Some time ago, I dabbled in poetry. Perhaps the verse below, written about a girl I'd known in elementary school and composed long years later when grief over the death of someone I loved had a stranglehold on me, will further explain these relationships between the living and the dead.
Ora Pro Nobis
The dead die when we living let them die;
We breathing clasp to hearts our breathless dead;
We cover them with sheets on icy beds;
In silent rooms they speak our names. They cry
To us: "Remember me! Remember me!"
Ah, Cissy, I remember you. Your eyes
Which last saw light at seventeen still lie
In me like jeweled cuts of sun-cut sea.
I dream your eyes, their baffled quiet grace;
Others forget, but I do not forget;
You prick my prayers, poor altars of regret;
My mind's sharp eye calls back your sea-sun gaze.
Pray all, I pray, who read these lines of song,
For her whose eyes are gone when I am gone.
Connections
Our dead live on in us. Some deeds and words of my grandfather, born more than 120 years ago, remain a piece of me. My wife lives on in me, and in my children, and through them, in my grandchildren who never met her.
The Persian poet Rumi recognized this connection between the living and the dead in "The Window":
Your body is away from me
But there is a window open
From my heart to yours.
From this window, like the moon
I keep sending news secretly.
Actions, most of us agree, speak louder than words. In our visits with the dying and at the graveside, our presence when at all possible is the vital ingredient to saying goodbye.
But after "the shutting away of loving hearts in the hard ground," words are sometimes all we have.
Jeff Minick has four children and a growing platoon of grandchildren. For 20 years, he taught history, literature, and Latin to seminars of homeschooling students in Asheville, N.C., Today, he lives and writes in Front Royal, Va. See JeffMinick.com to follow his blog.