When Samantha Seneviratne finds herself stressed or sad, she soothes her worries with flour and yeast.
"There's nothing more comforting than a soft, silky ball of dough," she said. "I call them dough babies."
For the veteran baker, food writer, and recipe developer, baking is a source of comfort and joy, a balm for hard and anxious times. Now, hunkered down at home, people are baking more than ever—evident in social media feeds saturated with photos of banana bread and sourdough starters—and perhaps finding the same.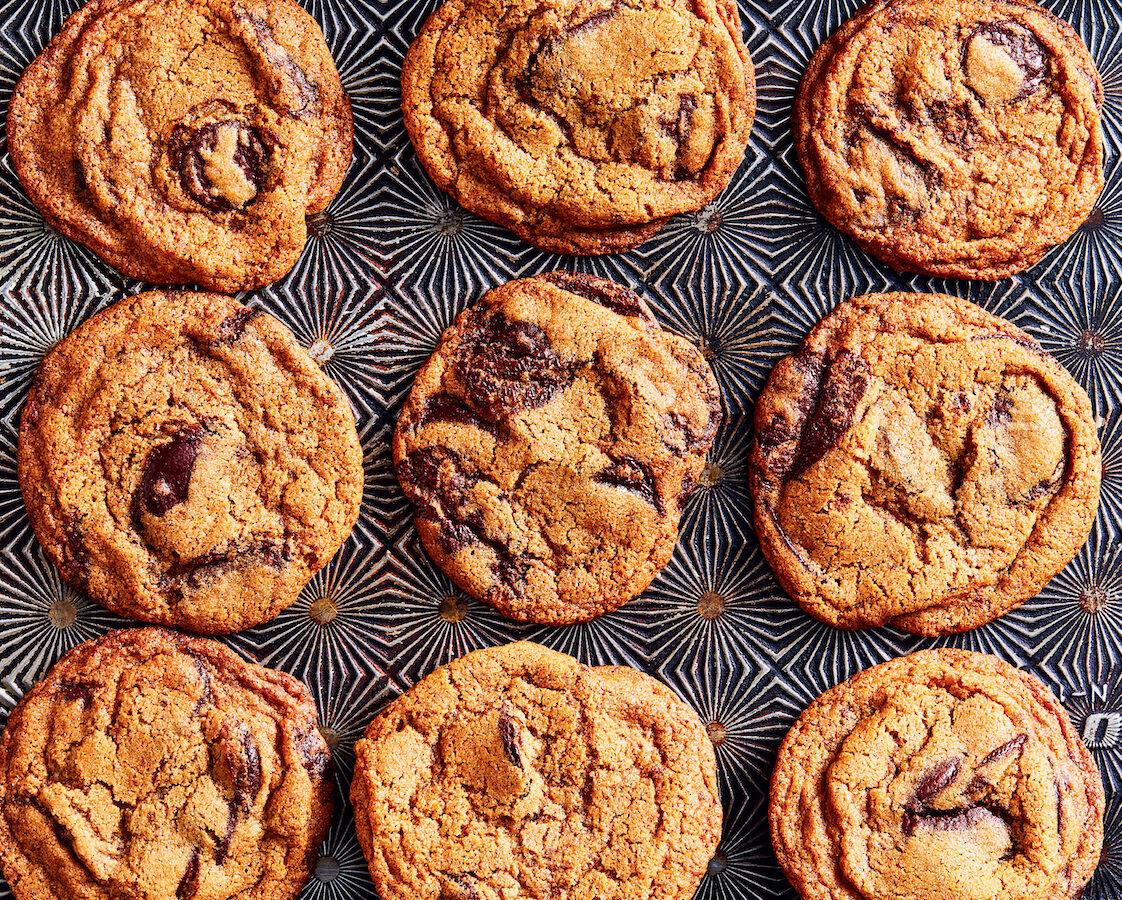 The joys are manifold, from the simple tactile pleasures of mixing or kneading, to the wonderful smells that drift from the oven and fill the house, to the promise of sweet rewards at the end.
British food writer Diana Henry points to the simple, repetitive movements of the process: "kneading, sifting, buttering tins. These are soothing." She learned to bake before any other kind of cooking ("baking and sautéing an onion are things I feel I've been doing since I was just out of the cradle!") and highlights ease and accessibility as big draws for even non-cooks. At its most basic, she said, "it's just about mixing stuff."
Still, basic efforts yield big rewards: "The transformation of dough or batter into something edible is quite miraculous," she added. "I think children like the alchemy of it."
There's also a sense of certainty in baking, given that you follow the rules, Seneviratne said; it is a game of precision, after all.
"If you just use a baking recipe like the GPS in your car, you can get somewhere—usually—if you really just follow it to the letter, you can take comfort in the fact that you know what's going to happen, which is nice especially in times like these when everything is so uncertain."
And even if something does go wrong, the stakes are low, she pointed out: "Failure is not going to ruin the day."
"The best part about baking is that it's not a necessity," she explained. Unlike cooking to feed ourselves and our families, baking up sweet treats is "always just for the delight, and that in itself is just such a joy."
For Joanne Chang, pastry chef and owner of Flour Bakery in Boston and Cambridge, Massachusetts, part of that joy is sharing it with others.
"Taking the time to make [someone] something from scratch is saying, 'I care about you and I love you and I want you to have something wonderful to make you happy,'" she said.
What to Make
Comfort food is highly personal, so bake what brings you and your loved ones joy. But for beginners looking for a place to start, the baking pros offer the same advice: keep it simple.
"I'm a bit worried about all these people who have never cooked or baked before taking to sourdough making!" Henry said. "It's not that easy, and I worry that they'll be discouraged. I'm all for starting with easy things."
She's been baking "incredibly simple cakes, the ones you just need a wooden spoon and a bowl for. I love cakes made with yogurt or olive oil, or both. I don't have to get the mixer out and I like the moist crumb as well."
She shared a recipe for an elegant lemon and lavender cake from her cookbook "Simple," which gets tenderness and bowl-and-wooden-spoon ease from both yogurt and olive oil. The dried lavender buds do require a quick whiz in a food processor, but if you can't be bothered—or can't find lavender locally or online—you can easily omit for a simple lemon cake.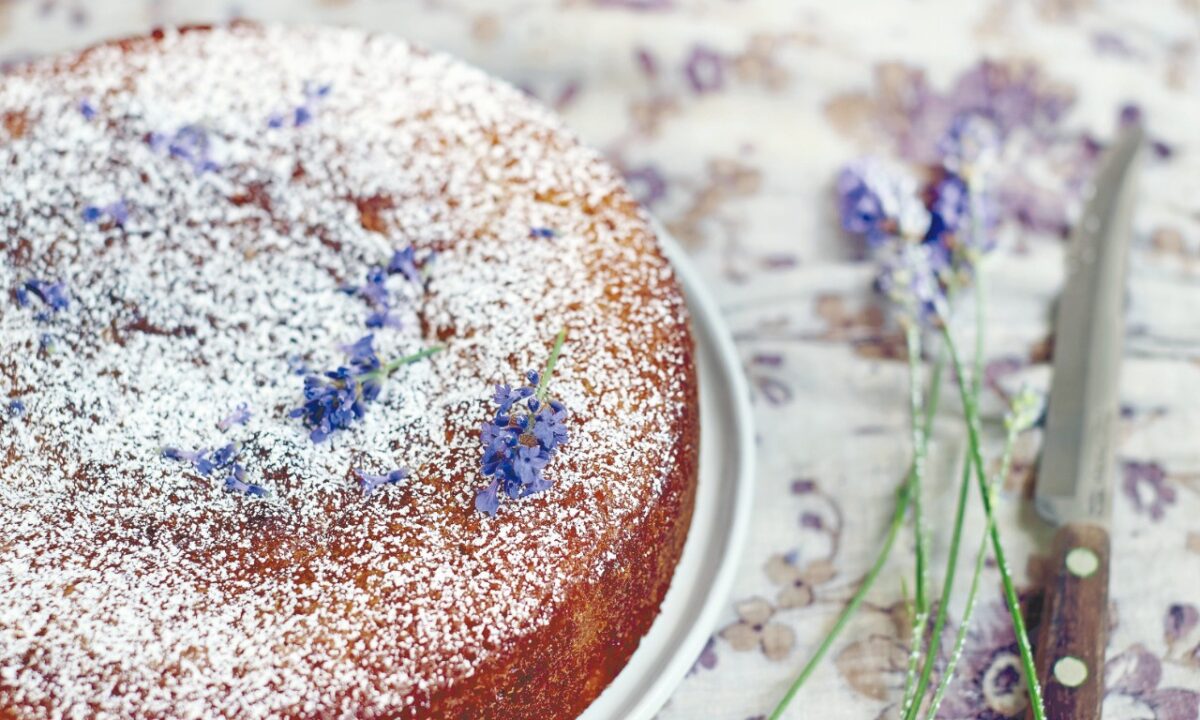 Chang has been baking easy breads and chocolate chip cookies—"the basics, nothing too complicated," she said. "The world is complicated enough."
Her newest cookbook, "Pastry Love," includes a recipe for an ultra-rich double chocolate rye cookie, packed with both bittersweet and unsweetened chocolate, that bakes up a soft, chewy, chocolate-lover's dream. It's made with rye flour, a nuttier and healthier (though Chang is quick to clarify that these cookies are far from health food) alternative flour to experiment with, especially if the all-purpose is running low on your local grocery store shelves.
Seneviratne also has a recipe for whole-grain chocolate chip cookies, made with a mix of whole wheat and spelt flour, in her latest cookbook, "The Joys of Baking." Make an extra batch of dough to portion into balls and stash in the freezer, ready to bake, as Seneviratne does: "We're just 10 minutes away from warm cookies at any time. That to me is pure comfort; that's like my security blanket."
If you do want to go the bread route, Seneviratne suggests the world of sweet breads, made with commercial yeast, as a more beginner-friendly entry point than the long-term commitment of sourdough. These breads are "equally satisfying and equally giving, but they don't take as much energy," she said. "[They] are much simpler to put together and they yield big rewards."
She offered up an aptly named recipe for a "Sunshine Wreath," a free-form braided bread swirled with a filling of butter, sugar, and tons of bright orange and lemon zest. The dough can come together either in a mixer or by hand.
The only hard part is the filling and braiding, she said, "but if you just decide you don't care what it looks like—because truthfully it doesn't matter—then it's going to taste good no matter how it looks. So just let go of that fear and go for it."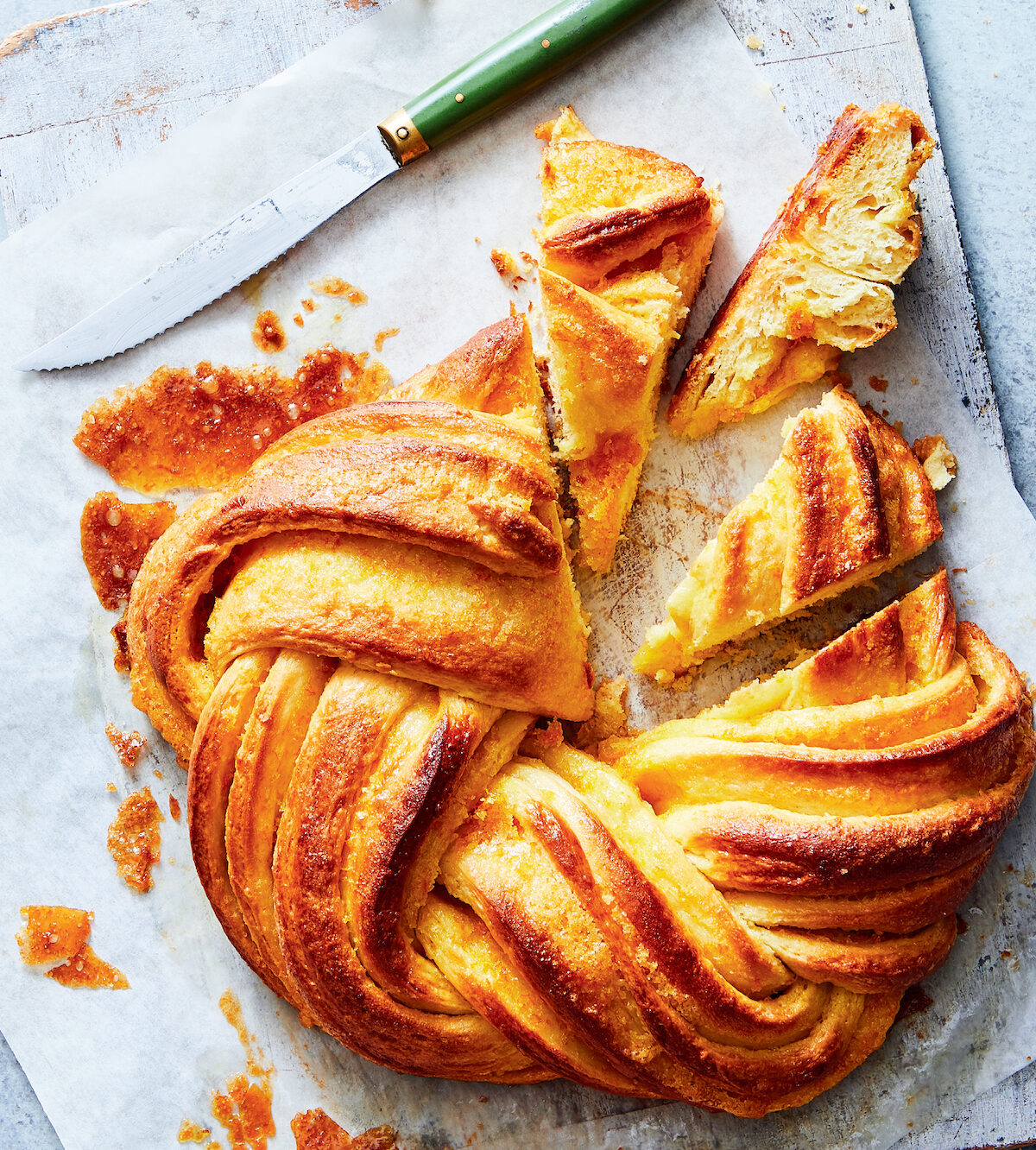 Keep Calm and Bake On
If something does go wrong, try to roll with the punches. And if it goes really, really wrong, remember those low stakes.
So when I rolled up my sleeves one gloomy afternoon to make my own sunshine wreath, no matter that the dough stuck to my palms and countertops as I tried to knead it by hand. My struggles drew my roommate into the kitchen, and together we laughed and coaxed it into silky-smooth submission, then marveled as it rose into a gorgeous, honeycombed puff an hour later.
Then, after a messy braiding job, a second rise, and half an hour in the oven, no matter that the wreath emerged more "sun-tanned" than "sunshine," perhaps the result of a heavy-handed egg wash and a few minutes too long of baking. The crackly brown crust proved a perfect complement to the plush, yeasty insides.
And no matter that we polished off far too large a portion of the bread in far too short of a time—as Seneviratne put it, "we might have to roll out of quarantine, but I think it's worth it. You just have to think about whatever gives you solace." For her, "that is sweets and bread and baking."
"It's just about joy right now, finding pockets of joy wherever you can." A warm, freshly-baked wreath of citrus-swirled bread is a great place to start.
Quick Tips for Baking Success
Prep Smart
"Read the recipe from start to finish so you know what you're getting yourself into," Chang advised. "Measure everything out in advance before you start—it makes baking so much smoother and way more enjoyable."
Be Precise
For measuring ingredients, Chang encourages using a kitchen scale: "It's the quickest way to baking success!" Henry echoes the importance of precision in baking: "Measure properly, and even if the recipe writer hasn't told you why you need to do a particular step, pay attention and do it."
Check Your Oven Temperature
According to Henry, "dodgy ovens are the biggest reason for failures in both baking and roasting … People think they're failing when quite often they need their oven checked." Get a good oven thermometer and check that your oven is at the temperature it says it is, before and during baking.
RECIPE: Lemon and Lavender Cake
RECIPE: Double Chocolate Rye Cookies
RECIPE: Whole-Grain Chocolate Chip Cookies
RECIPE: Sunshine Wreath