When I recently met Kevin O'Connor, he whipped out a bottle from a brown paper bag. O'Connor, who has worked at Michelin-starred establishments in California's Bay Area such as Coi and Saison, didn't strike me as the type to hide his booze. But it wasn't that. It was a bottle of olive oil, purchased at a regular supermarket, with the label hidden. I took a whiff and reeled at the motor oil smell. I took a taste out of duty, and I'll spare you the rest.
O'Connor is chef-at-large for Cobram Estate, one of Australia's best-known olive oil producers, which recently found an additional home in Woodland, California. It now enjoys the benefit of two harvests a year, from both hemispheres.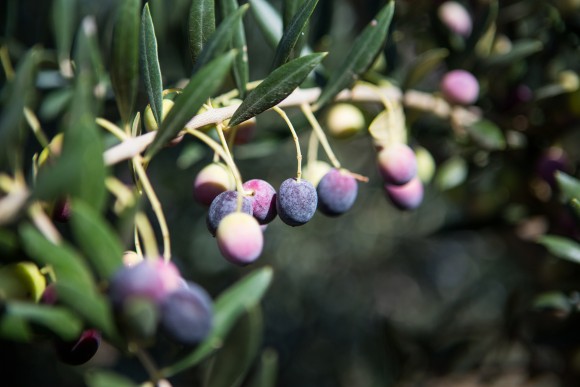 To redress the rancidity of the mystery olive oil O'Connor had given me, I had a dose of Cobram's own. The Cobram Estate California Mission Extra Virgin Oil won the title for healthiest olive oil in the world at the 2017 Health & Food Extra Virgin Olive Oil Awards Competition in Costa Del Sol, in Málaga, Spain. Three elements were factored in: the total polyphenols, indicating the antioxidant levels; oleocanthal levels, linked to anti-inflammatory properties; and a balanced fatty acid profile (high levels of monounsaturated fats and a balance of saturated fats to polyunsaturated fats is desirable).
On the U.S. market, Cobram Estate's available products include the robust California Select, from California groves, and the more delicate Australia Select, from Australia's Murray River Valley (prices start at $12.99).
O'Connor offers a recipe for his much-loved carrot cake below. There are no spices here; he relies on the olive oil's own wonderful nuances to fill in. The "buttercream," with a lovely green color, only requires olive oil and powdered sugar.
Olive Oil Carrot Cake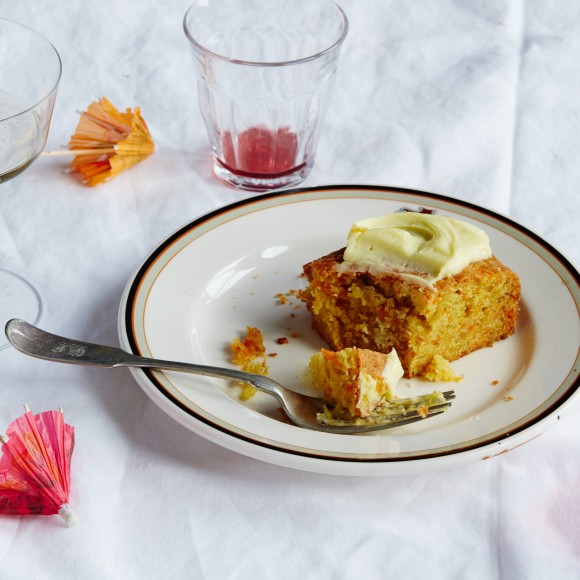 IngredientsFor the Carrot Cake
• 3 cups all purpose flour, plus a little for dusting
• 1 pound carrots, peeled and finely grated
• 3 large eggs, at room temperature
• 1/3 cup nonfat buttermilk, at room temperature
• 2 cups sugar
• 1 1/2 cups Cobram Estate Extra Virgin Olive Oil
• 2 teaspoons baking powder
• 1 teaspoon baking soda
• 1 teaspoon salt
For the 'Buttercream'
• 3/4 cup powdered sugar
• 6 tablespoons Cobram Estate Extra Virgin Olive Oil
Directions
Preheat your oven to 325 F. Grease a large 9-inch-by-13-inch cake tin or two 8-inch rounds with a drizzle of olive oil. Dust with flour, tap out any excess, and set aside.
Whisk together carrots, eggs, buttermilk, sugar, and olive oil in a large bowl. Whisk together the flour, baking powder, baking soda, and salt in a medium bowl. Stir the flour mixture into the carrot mixture until completely combined. Transfer the batter to the prepared pan.
Bake for 1 hour and 15 minutes, or until a cake tester inserted in the center comes out clean. While the cake is baking, prepare the buttercream by thoroughly and vigorously whisking the powdered sugar and olive oil together. Unmold the cake onto a cooling rack and let cool completely before frosting. (Optional: Garnish with carrot ribbons or cleaned carrot tops.)
Courtesy of chef Kevin O'Connor