Chris Hemsworth is swapping superhero costumes for swim trunks and barbecue grills. Why? Well the actor, who is also a doting dad of three, is bidding a (temporary) farewell to the glitz and glamor of Hollywood in favor of family life in Byron Bay. He wants to spend more quality time with his wife and kids.
View this post on Instagram
Hemsworth is one of the most successful antipodean actors in Hollywood, but as such, he's been almost too busy. After 12 months of pretty much non-stop work commitments, Hemsworth has cleared the diary for the remainder of 2019. He and his wife, Spanish actress Elsa Pataky (42), have three gorgeous children together: India Rose, 7, and twins Sasha and Tristan, both 5.
"This year I probably won't shoot anything," Hemsworth told The Sydney Daily Telegraph. "I just want to be at home now with my kids. They are at a very important age," the conscientious dad continued. "They are still young and they are aware when I leave more than before."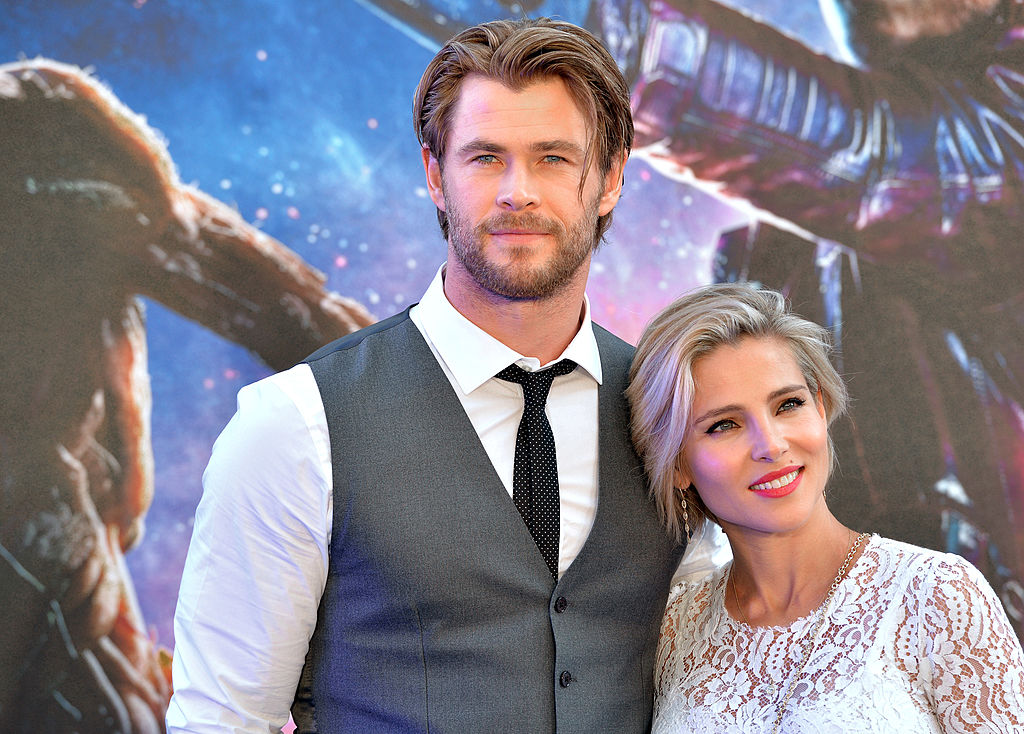 Hemsworth, 35, achieved the dizzying heights of worldwide fame after 2011's Thor and subsequent appearances in the Marvel Universe franchise. Broad, tan, and impossibly muscular, Hemsworth was the perfect movie superhero.
But in 2019, he's taking a much-needed vacation from the perilous Asgard in favor of Byron Bay in northern New South Wales. It's an Aussie hotspot for surfing, barbecues, and the outdoor life that the Hemsworth clan so adores.
View this post on Instagram
Hemsworth has been a hands-on dad from day one, especially when it allows him to take on the hero role for real. At a "Running of the Dads" contest at his daughter India's school in 2018, Pataky told GQ in fits of giggles that she'd never seen her husband so excited. "It was probably one of the best things that has happened to him in his life," she regaled, "which is funny, right? All the things he has achieved."
Naturally, the actor won the race, even though his distracted daughter missed the moment of his victory. He had to fly to London the very next day. "She's normally like, 'Yeah, see you, Daddy. Cool,'" Hemsworth shared, speaking about how tough it has become to leave his children. But on this occasion, "she was like, 'Papa! Papa! Papa!'" he lamented. "She doesn't always call me Papa, either."
Hemsworth and Pataky are couple goals in the extreme. They married in 2010, less than one year after being introduced to each other in Los Angeles. According to the Daily Mail, they were introduced by talent agent William Ward (kudos, William!).
"He was a very mature person for his age," Pataky recalled, speaking to GQ. "I could totally feel that he loved kids. And it's something that just melts you, as a woman."
The loved-up couple soon welcomed their three beautiful children and relocated from L.A. to trendy Byron Bay in 2014. They didn't hesitate in choosing an epic property to settle down in and even made some ambitious home improvements; they purchased a $7.2 million property in September of 2014, and they're still expanding.
Hemsworth is an action star who broke the mold; a towering, muscular superhero who isn't afraid to show his feelings. Unlike women, men are rarely asked how they can "have it all," the career and the family, the success and the child-rearing. Maybe it's a balancing act for everybody, and Hemsworth's frank family values are a lesson to us all.
Sometimes, it's as simple as "family comes first!"