In China's latest attempts to rein in North Korea and its expanding nuclear program, China has halted all tours into the North Korean capital of Pyongyang.
Chinese tour operators based in the Chinese border city of Dandong—where most tours bringing Chinese tourists to North Korea start out—were informed by the Dandong Tourism Bureau on Nov. 7, the day before U.S. President Donald Trump's first official visit to China, according to anonymous sources who spoke with Reuters.
During Trump's two-day trip to Beijing, talks with Chinese leader Xi Jinping about North Korea's development of nuclear weapons is expected to top their agenda. The U.S. has been pressuring China to do more to rein in its neighbor and ally.
Tourism is one of the few remaining ways North Korea earns hard currency, as the United Nations has ramped up sanctions on the country over the past year, curbing key exports such as coal, iron, and textiles. China had signed onto the latest round of United Nations sanctions in September, which included oil restrictions. According to energy news website Oilprice.com, close to 90 percent of North Korea's documented crude oil supply comes from China.
Within the same month, in a move that China said was to strictly enforce U.N. sanctions, the country's central bank gave orders to Chinese banks to wind down loans with existing North Korean customers and not provide any future financial services to new customers. Chinese banks have been known as conduits for funding to and from North Korea.
Days later, China's Ministry of Commerce instructed North Korean companies doing business in the country to close down within 120 days. The orders applied to China-North Korea joint ventures as well.
Dandong-based tour companies were told that, as of Nov. 8, they were only permitted to run one-day tours to Sinuiju, the North Korean city opposite Dandong, which is a popular destination for Chinese tourists making day trips.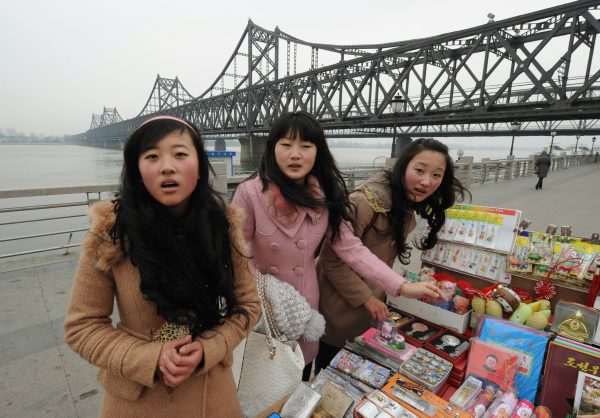 Longer trips to Pyongyang and other parts of North Korea were banned until further notice, the sources told Reuters. Many Chinese tour operators run multi-day tours into North Korea.
Chinese tour operators were surprised at the announcement. "It was very unexpected, we had no idea this was going to happen until we received the notification today," one told Reuters. "This is devastating news for us," he said.
The sources Reuters interviewed all requested anonymity due to the sensitivity of the issue. The sources said Chinese authorities had not given any official explanation for the changes.
The Korea Maritime Institute, a think-tank in South Korea, estimates that tourism generates about US$44 million in annual revenue for North Korea. About 80 percent of all North Korea's foreign tourists are Chinese.
In light of Trump's Beijing visit, the timing of the instructions seems like the Chinese are looking to cooperate with the United States a bit.
Reuters contributed to this report.