Football comes second to family for Kansas City Chiefs coach Andy Reid.
The Chiefs' first Super Bowl win under Reid's tutelage, on Feb. 2, 2020, marked the team's first Lombardi Trophy in 50 years. However, Reid claimed that he spent the aftermath of the big game in the company of a very different "trophy."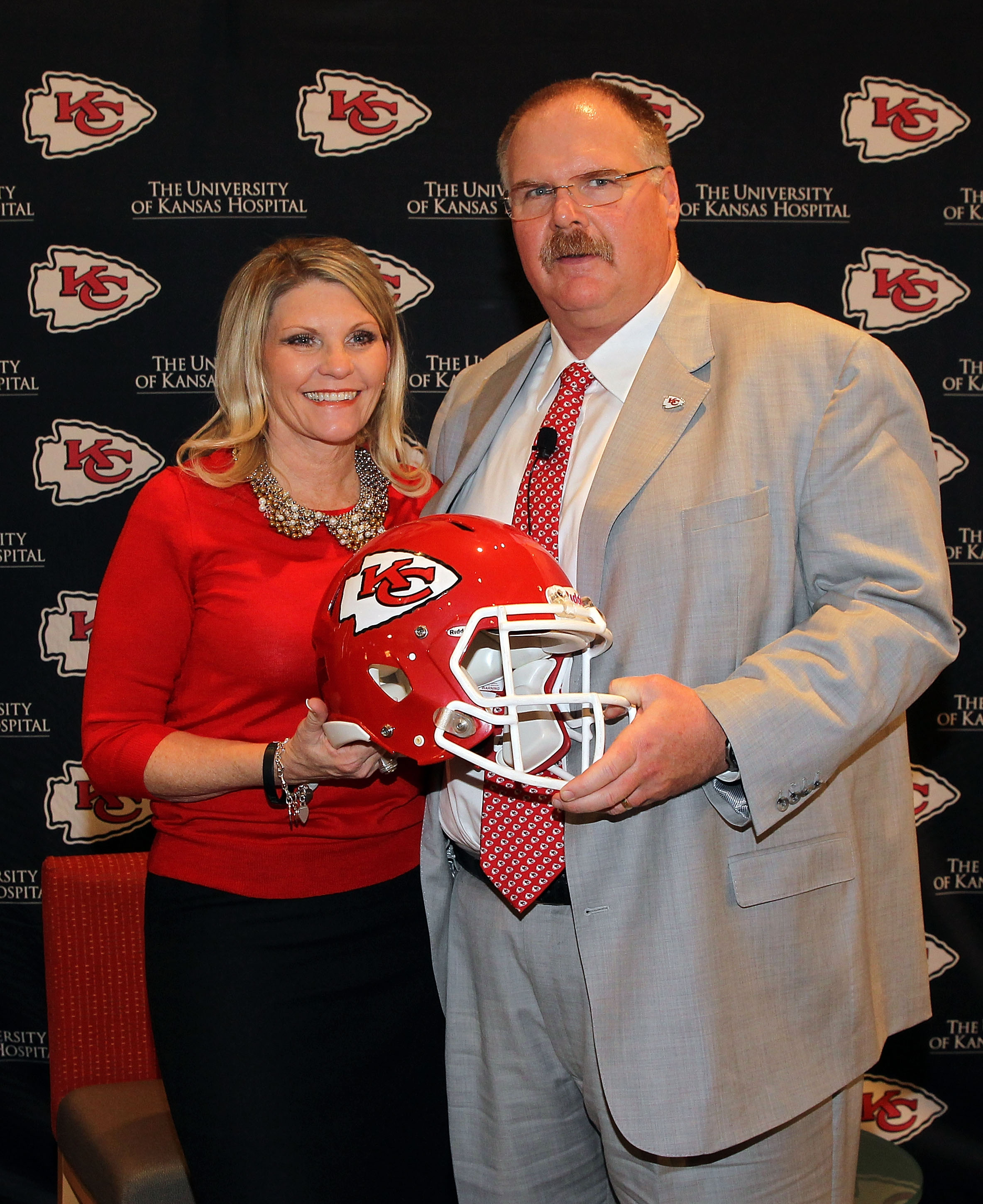 "I didn't really sleep last night, but I didn't spend it with the trophy," Reid joked, as per NBC Sports. "I spent it with my trophy wife. How's that?"
"I've been with her for about 40 years now," Reid continued. "Every day is a special day. I'm telling you. I call her 'my girlfriend' for that reason."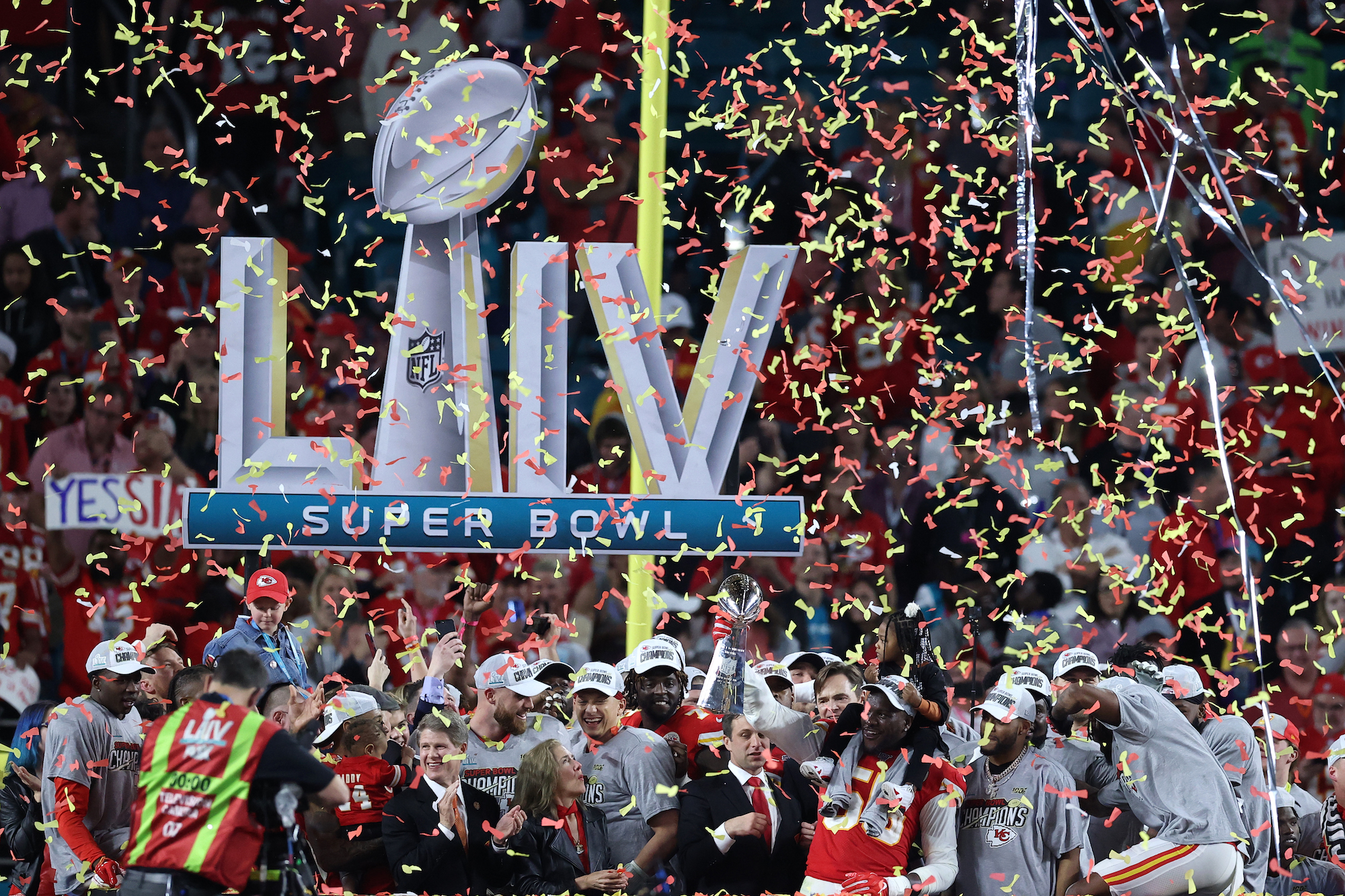 "Just seeing all the hard work he puts in, I'm just so happy for him," Reid's supportive wife, Tammy, told The Philadelphia Inquirer. "I'm happy for the Hunts [the Chiefs' owners], and the players, and the coaches, and the city of Kansas City, but mostly for him, because I see all the hard work he does."
Reid and Tammy met at Brigham Young University in Provo, Utah. As per Reid's online biography, the couple bonded over badminton, fell in love, and married on Aug. 8, 1981.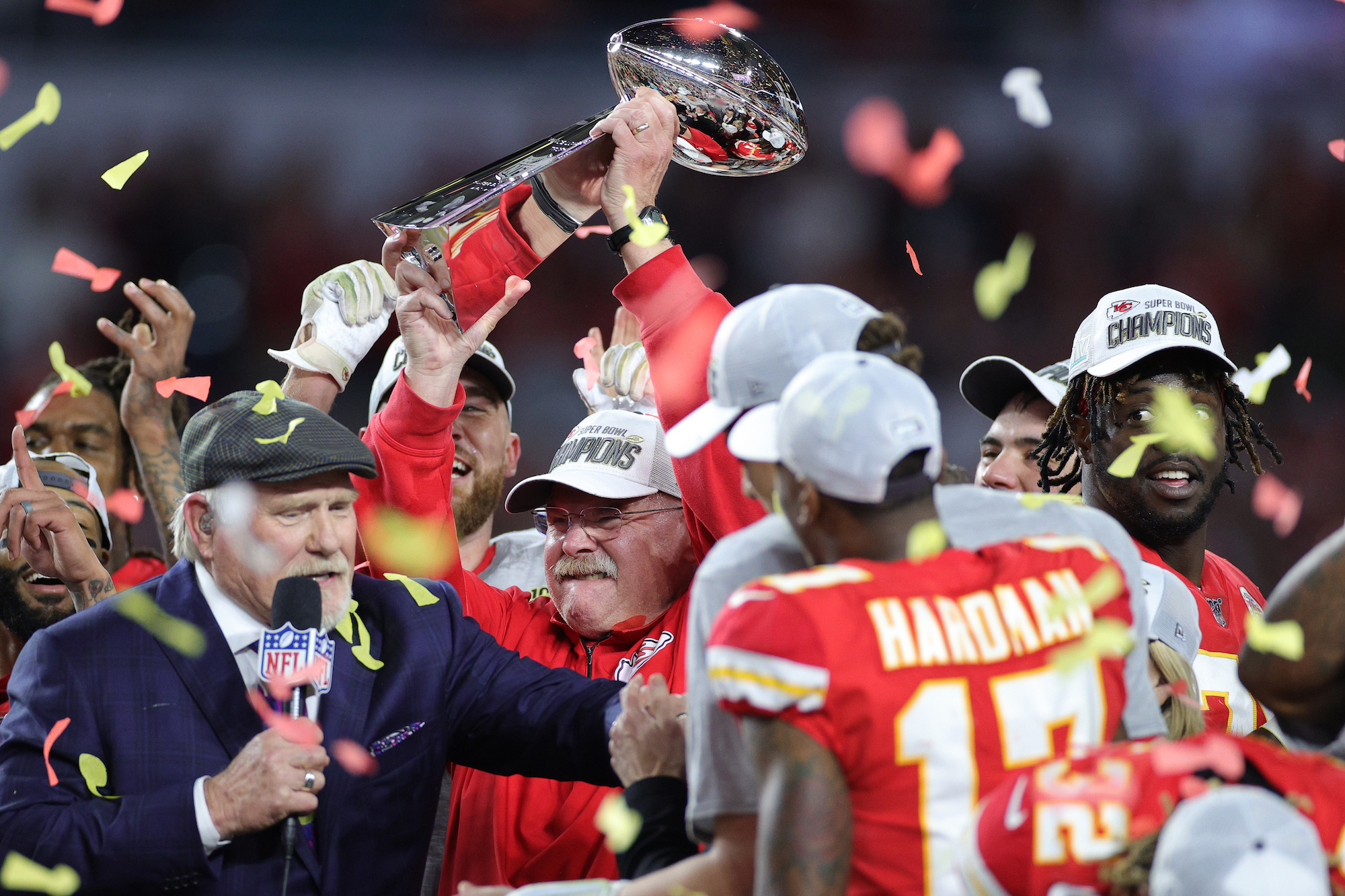 Reid has been a football coach for as long as he and Tammy have been married, and the 61-year-old's work ethic is legendary. Tammy followed her husband to San Francisco, Northern Arizona, Texas El-Paso, Missouri, Green Bay, Philadelphia, and finally Kansas City; sometimes, Reid had to spend long periods of time away from the family home.
"I see the time he spent away from us, the kids, and not coming home, and sometimes skipping date night," Tammy said of the 2019-to-2020 football season, speaking to The Philadelphia Inquirer. "This year it kept getting later and later."
"I'm just like, 'Do it. You do whatever you need to do to get us to this,'" Tammy continued. "And we got there."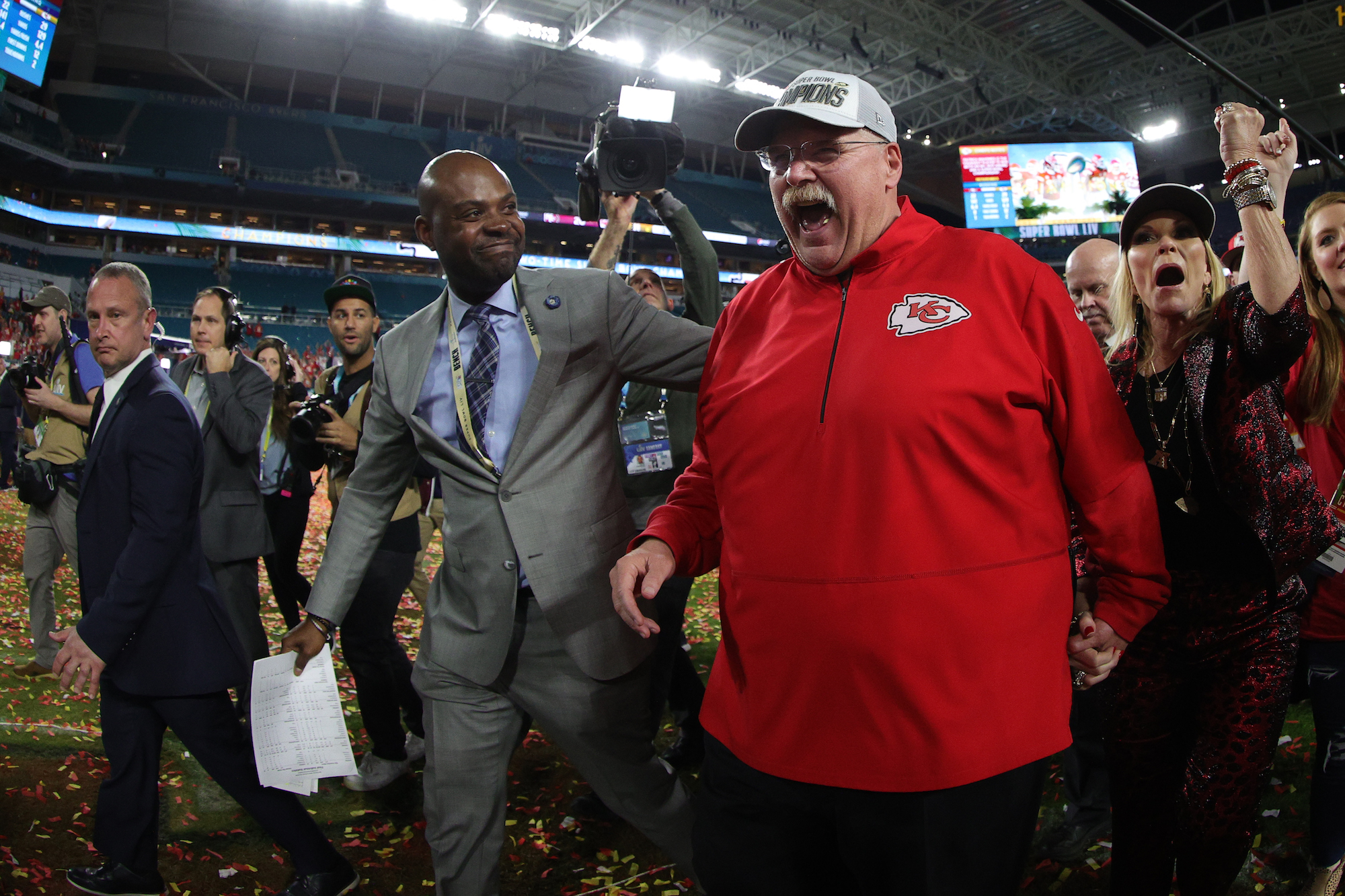 Reid and his wife share five children together: Britt, Spencer, Crosby, Drew Ann, and Garrett. Tragically, Garrett passed away in August 2012 after a long battle with substance abuse.
The Reid siblings, their spouses, and Reid's eldest grandson gathered on the football field to rejoice as a family on Super Bowl Sunday 2020 after Reid had hoisted the Lombardi Trophy into the air for a series of triumphant photos.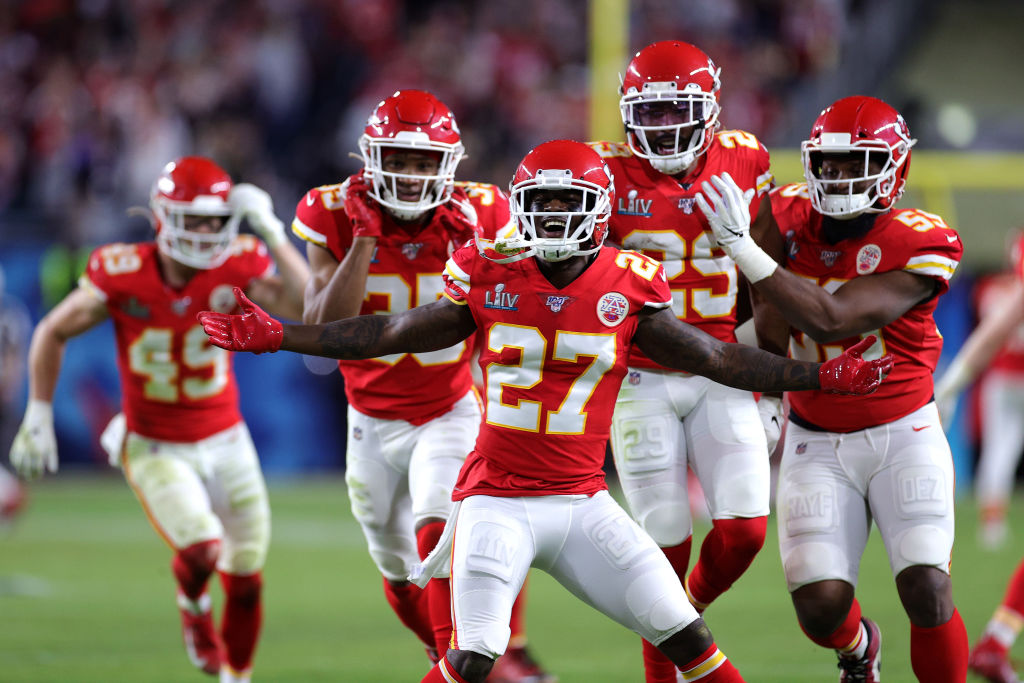 Wrapping his arms around quarterback Patrick Mahomes, the Chiefs' MVP, Reid exclaimed, "I'm going to go get the biggest cheeseburger you've ever seen," as per the New York Post. "I'll find the biggest one. It might be a double."
"The fact that we were all here, that was amazing," Tammy later reflected, speaking to The Philadelphia Inquirer. "Except for 'G' [Garrett]. So sad, but I know he's watching us."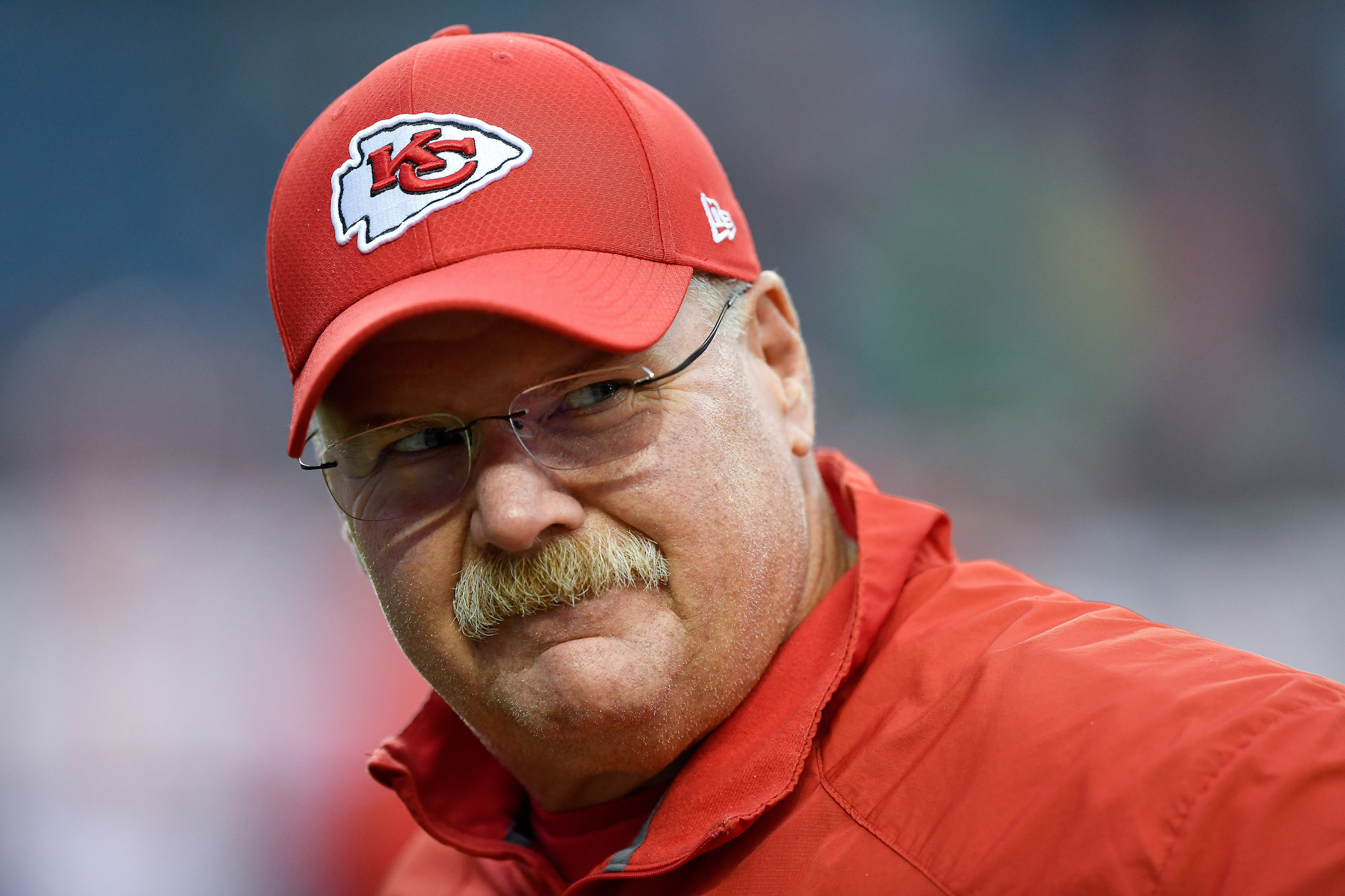 "It was a moment with our family where we all got to cry and really feel my brother looking down on us," Reid's daughter Crosby added, speaking of the family's shared Super Bowl experience. "Garrett's spirit was there. It was a huge family moment seeing my dad's dream finally come true."
Crosby believed that the success of Super Bowl Sunday was about more than just the win for her father; "it was about doing it for his family," she said. "But it was also about doing it for his players."