Chef Q&A: Craig Hopson, executive chef, Beautique
April 25, 2014 5:20 pm Last Updated: April 25, 2014 5:17 pm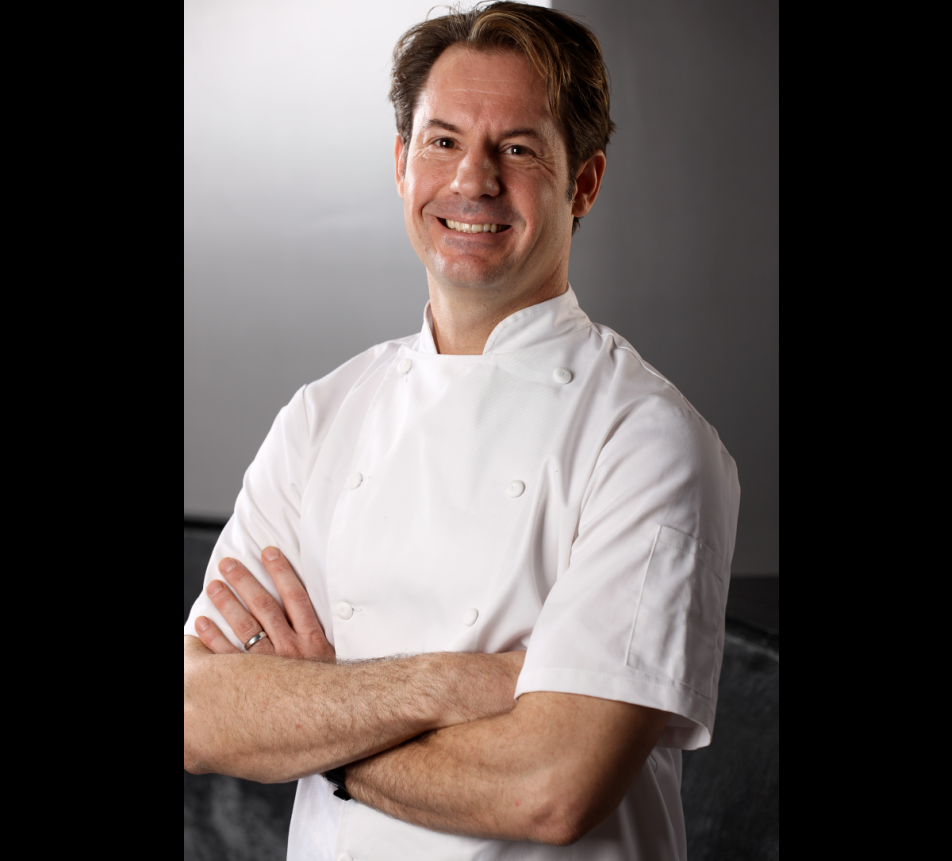 Craig Hopson is a long way from home—about halfway around the world from his native Australia. He made stops in Paris and Geneva before settling in New York City. After executive chef posts at One if by Land, Two if by Sea, and most recently at Le Cirque, he now helms the kitchen at the recently opened Beautique on W. 58th Street. Hopson's menu features American cuisine, with seasonal ingredients and classic French technique.
Epoch Times: What did you want to be when you were growing up?
Craig Hopson: I wanted to be a professional surfer. I was never good enough for that. So I got a job at a local hotel in Western Australia and it launched into a [culinary] career for me eventually.
Epoch Times: Do you still get to surf?
Mr. Hopson: In Long Island a bit, and Rockaway Beach from time to time.
Epoch Times: What's your favorite food memory?
Mr. Hopson: When I first went to Europe, to France. Everything tasted delicious—simple stuff like the bread and the vegetables. Everything was on another level compared to what I'd experienced so far. It was just like a revelation for me.
Epoch Times: Chef Alain Senderens (one of the founders of Nouvelle Cuisine) was one of your mentors. What did you learn from him?
Mr. Hopson: I was really inspired by his approach, of experimenting with flavors that were unique and trying different things. Everything he did was still classics but he was taking risks, and in time they became his own new classics. One of my biggest mentors was Terrence Brennan at Picholine. His whole sense of taste—making everything taste really good—was very inspiring.
Epoch Times: What's your approach to cooking?
Mr. Hopson: It's bound by classic French technique, but with an emphasis on making everything fresh, exciting, and having different levels of flavors in terms of textures … to make the plate of food exciting something you can remember—not just something that's very good, but something that you're going to go home and remember what you ate, the next day. 
Epoch Times: What dishes are you proudest of on Beautique's menu?
Mr. Hopson: I love it all. The lamb [The Mixed Grill of Lamb, Five Ways] is one of my favorites because it's a unique take on lamb, but it's bound by a tradition [reminiscent of] English-style lamb. It takes that classic-ness and puts it in a modern context. It's one lamb chop, one piece of confit lamb shoulder, a piece of braised lamb shank, a piece of lamb belly made into bacon, and a piece of lamb sausage that we make here. 

(Courtesy of Beautique)
Epoch Times: Are there ingredients that you're excited about right now?
Mr. Hopson: The ramps that I put on the steak, one of my favorite things. Wild king salmon is a fantastic ingredient. There's still asparagus that I have to get on the menu. Spring is one of my favorite seasons.
Epoch Times: What's the most exciting thing for you as Beautique's executive chef?
Mr. Hopson: It's a brand new restaurant, so it's my menu from day one. My last job was at Le Cirque so even though it's some of my items on the menu, a lot of that stuff on the menu is classic cuisine, it's always been there. There's a great opportunity to do what I really want to do from day one, and set the standards on the menu and in the kitchen.
Epoch Times: What do you make when you're cooking for yourself?
Mr. Hopson: I make it easy at home, like a one-pot thing and let it go. I really like North African-inspired foods, like chicken tagine.