The first time I went to Charleston, I was four months pregnant with my first child. My husband and I visited in late spring, when the weather was warm enough to soak up the sun on the beach, but not yet hot and humid. We spent a long weekend enjoying leisurely meals at some of the city's finest restaurants. We spent hours strolling the cobblestone streets, admiring the window boxes and the delightfully bright paint colors on Rainbow Row. As we picnicked at Boone Hall, rode a carriage through the historic district, sipped coffee from the balcony at our BnB, we decided Charleston was our new favorite city.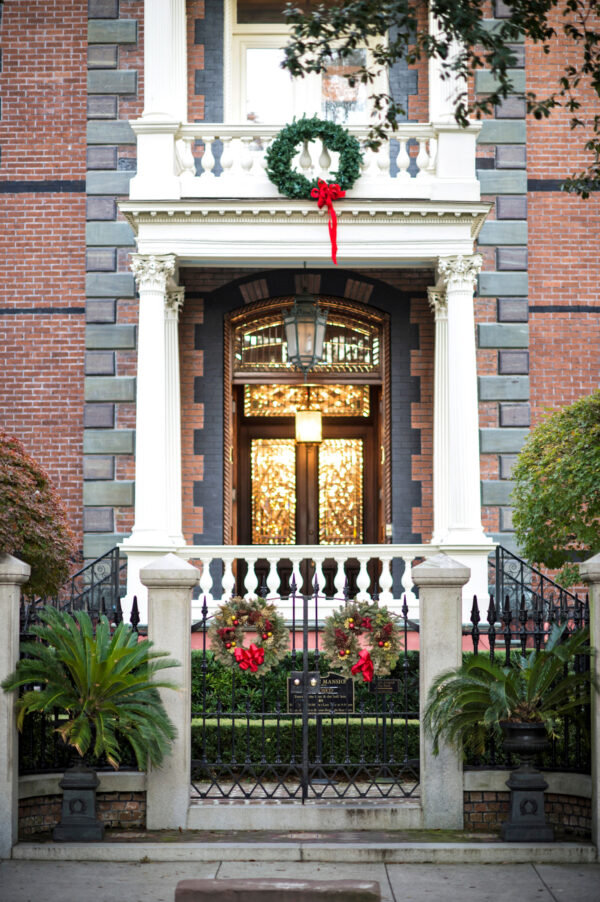 We still love to visit Charleston any time we can. With two small children, our trips to Charleston are a little less leisurely than they used to be, but no less fun. There's a reason the city is often packed with parents pushing strollers and toting small children. Charleston is the type of city that can grow and adapt as your lifestyle does, and offers something for every phase and stage. I've discovered new facets and aspects of the city since we started bringing our girls along with us, and it has only made me love Charleston more. 
If you're considering a trip to the Holy City with young children in tow, here are a few ideas to help make your trip on to remember.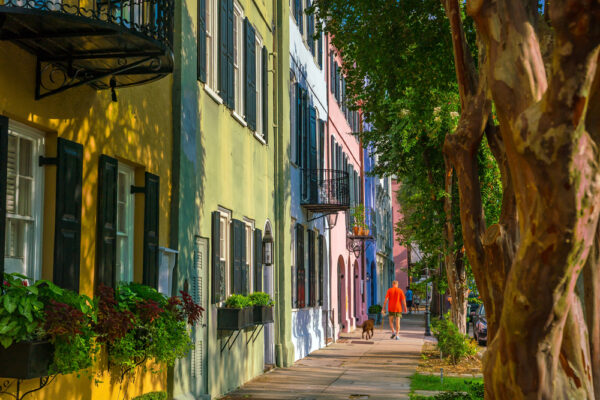 Flock to the Water
Charleston is inundated with water-based activities. Our girls love playing at the Joe Riley Waterfront Park, which offers gorgeous views of the Charleston Harbor and is lined with fountains to splash in. The oversized swings make a perfect place to sit with a cup of coffee, watching the ships roll into the harbor.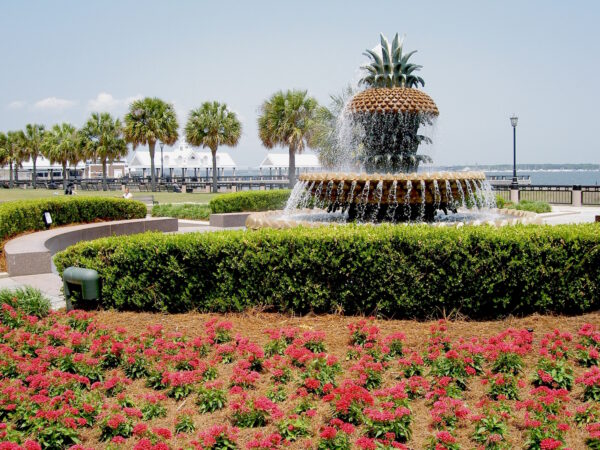 The South Carolina Aquarium, located in downtown Charleston, is filled with plenty to keep both children and adults entertained. Boasting a 385,000-gallon Great Ocean Tank, the aquarium is home to seven species of turtles, sharks, and stingrays. 
Charleston is located in close proximity to a variety of beaches, Folly Beach being the closest. The Folly Beach County Park requires a small fee to enter but is well worth it when traveling with young children, as the park has restrooms, a picnic area, and lifeguards on duty.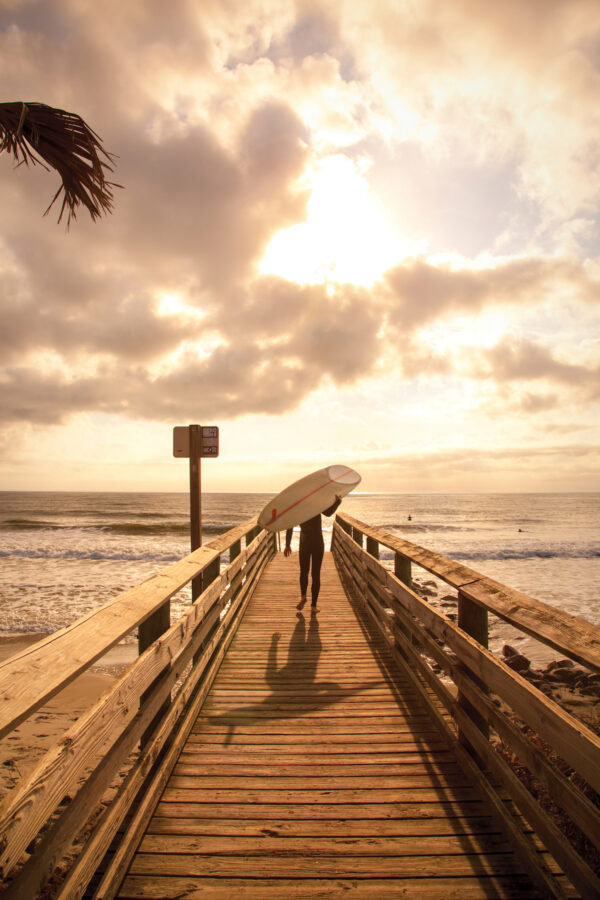 As our kids get older, we are looking forward to participating in some of the water sport activities Charleston has to offer, like kayaking and paddleboarding. At their current ages, 2 and 4, they enjoyed the Historic Charleston Harbor tour, which provides adults a history lesson and our kids a chance to scour the horizon for dolphins. 
Dive Into History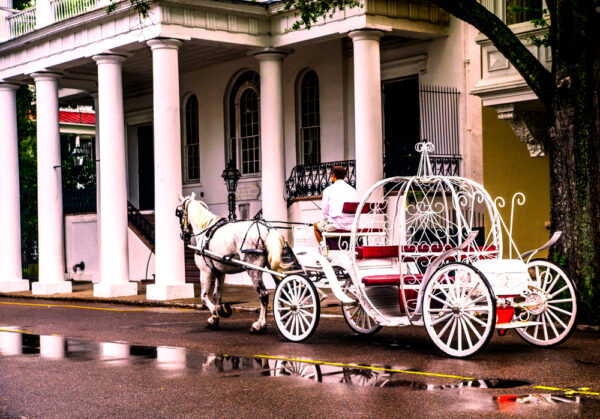 This is one of America's richest cities when it comes to history. Charleston played a role in both the Revolutionary and Civil wars, and served as the backdrop to many of the nation's most pivotal moments. 
Fort Sumter, where the first gunshots of the Civil War were fired, is a must-see, and especially fun on a hot, sunny day as it is only accessible by boat. Fort Moultrie, a stronghold for Charleston during both the Revolutionary and Civil wars, has plenty of outdoor space for children to run around and explore. Currently, the fort and visitors center is closed, but the beaches just beyond the fort's borders are another incentive to visit. 
Charleston feels akin to a European city in that there is history in every crevice, down every narrow alley and colorful building. We love to walk up and down the maze of streets, stopping to read plaques, marvel at the Spanish moss and live oak, sit on park benches and stare at the Citadel. For those looking for a more structured history lesson, try a carriage or walking tour of the city. 
Kid-Friendly Dining
We are always on the lookout for child-friendly restaurants, and in this current season of COVID-19, that has meant a lot of take-out and outdoor dining. Luckily, there are hundreds of perfect picnic spots across Charleston. 
We enjoyed sandwiches from The Brown Dog Deli (Wes' French Onion Grilled Cheese and Rosemary's Baby Daddy were delicious) on a bench in Washington Square. After splashing in the fountains at the Waterfront Park, Belgian Gelato tasted rich and refreshing. The Charleston Crab House provided outdoor seating, a great view of the City Market, and delicious food—my 2-year-old loved the Low Country Shrimp Boil.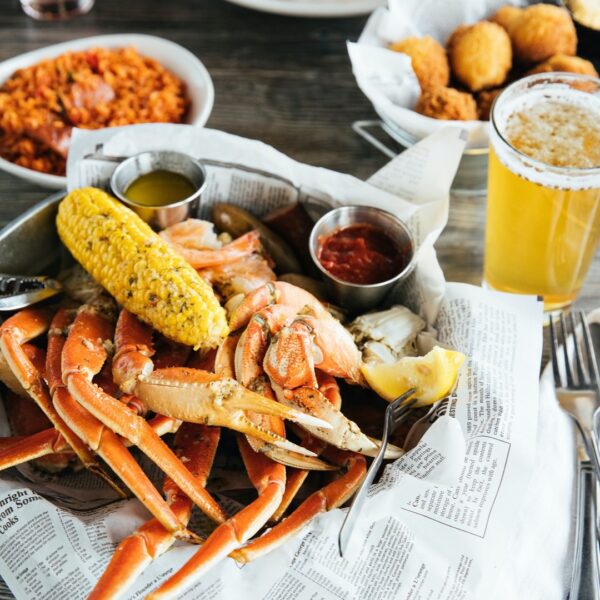 My favorite part of our latest visit to Charleston came as my husband and I strolled through Colonial Lake Park in the late afternoon light, coffees from Second State Coffee in hand, our girls running behind and in front of us. At that moment, looking at the tidal lake, taking in the stately homes, watching my daughters play next to the water, I felt every bit as relaxed and full of wonder as I had when we came before kids. 
Charleston has a way of enchanting visitors from every season of life, making it a place we'll return to again and again.
Rachael Dymski is an author, florist, and mom to two little girls. She is currently writing a novel about the German occupation of the Channel Islands and blogs on her website, RachaelDymski.com