Everyone has their own battles in life. Something California artist Henry Salas knows only too well.
The young man from Orange County has been fighting his battle since becoming a quadriplegic a decade ago. But, alongside faith, artwork has played an important role in that fight, turning into a positive force in the artist's life.
Salas lost the use of his four limbs after suffering an autoimmune attack that left him paralyzed in 2011.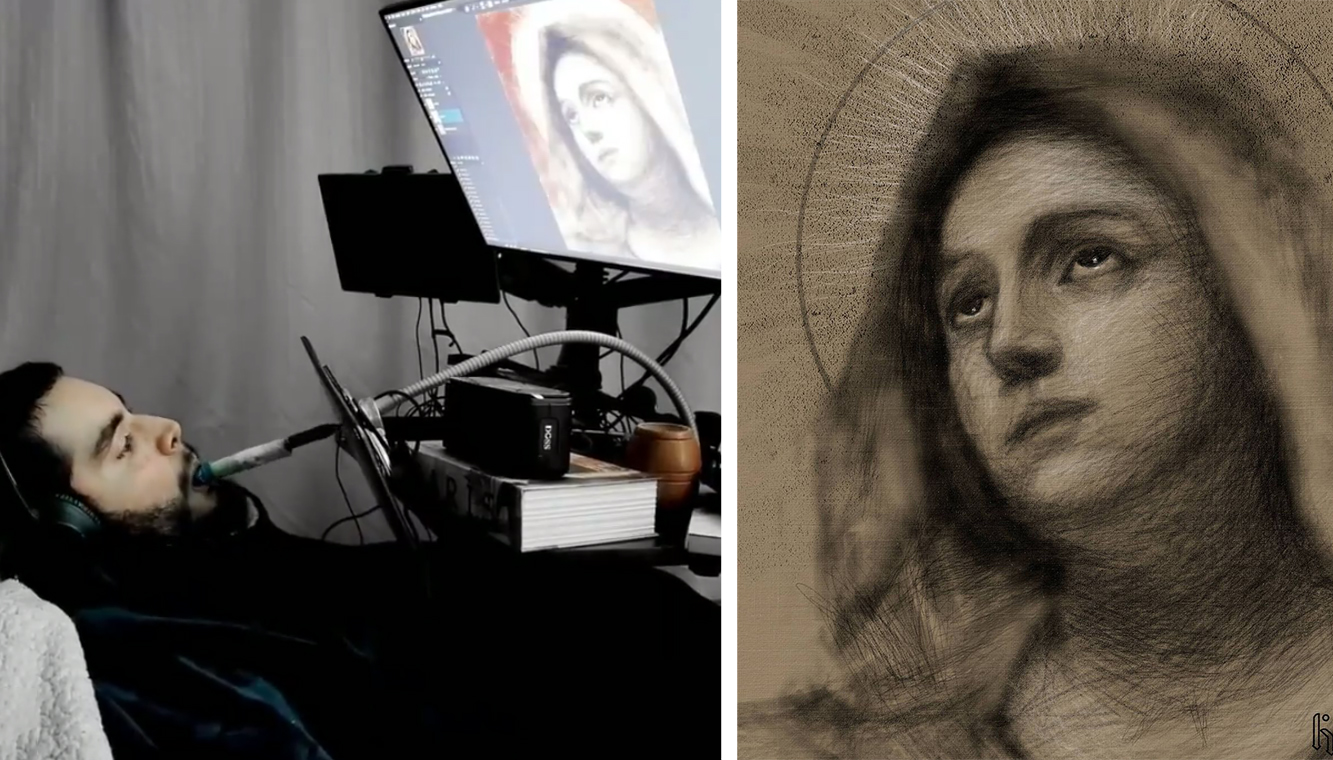 "Basically, my immune system attacked itself, there were no symptoms or warning to the paralysis," he told The Epoch Times. "It all happened within minutes—45 give or take. Bless that when they called 911 the fire department was down street."
Doctors said Salas had only three months to live.
Since that fateful day, the 29-year-old became inspired by drawings he'd seen on Pinterest, and strove to achieve a similar level of perfection. There was just one catch: he could only use his mouth to create his masterpieces.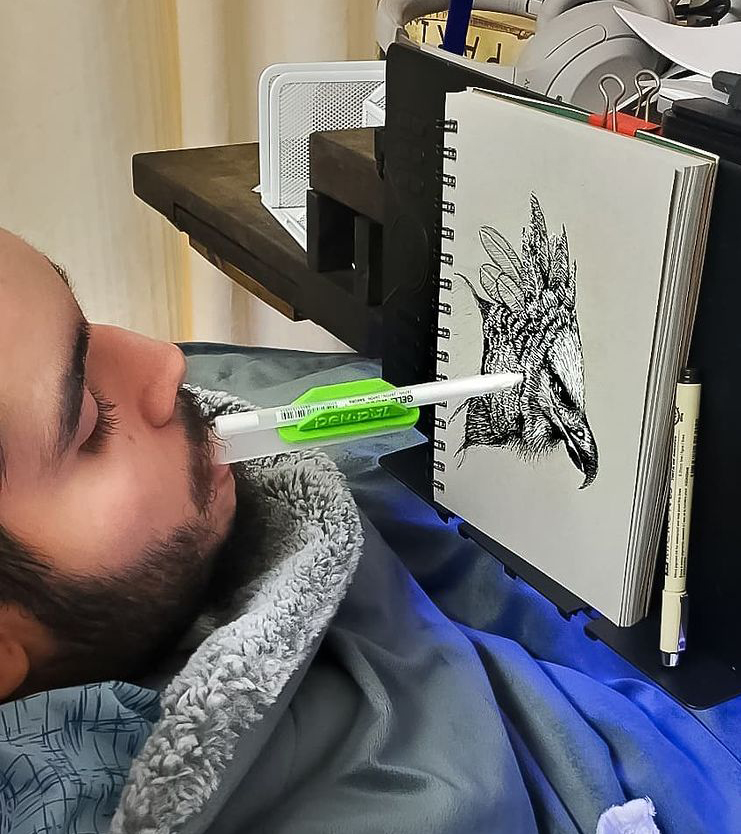 "Controlling and making complex straight and clean lines without a lot of jitter" is the hardest part, he said.
"The way I try to fix this is not breathe and go for it, sort of like a sniper shooter trying to hit the one-mile target," he added. "I'm exaggerating but you get the point. Pun intended."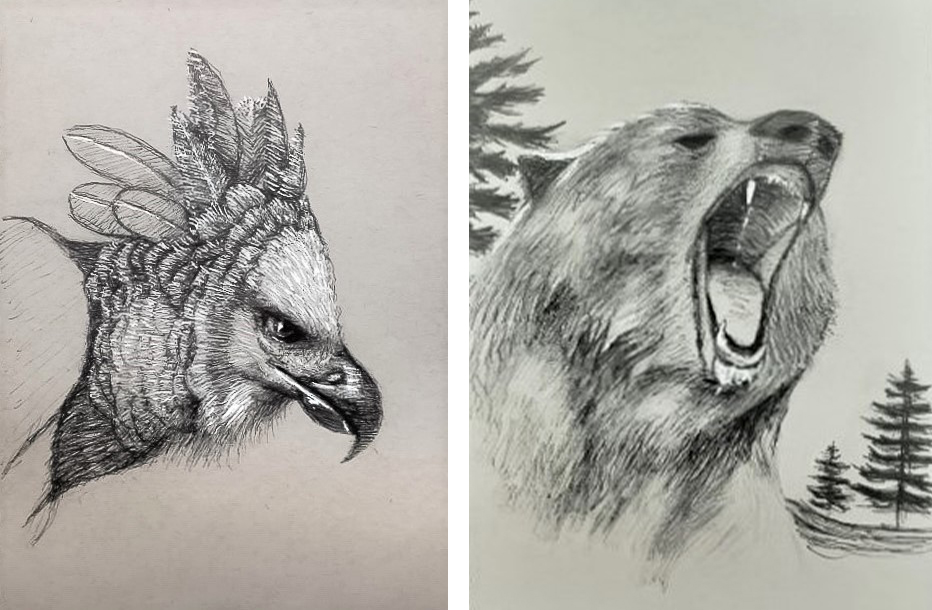 Salas recently posted on Facebook a number of monochromatic wildlife ink drawings he did—utilizing traditional techniques of shadow and highlights on a toned ground to depict a harpy eagle and a bear roaring. He creates shadow using cross hatching, utilizing his honed straight-lines technique.
But before his foray into traditional media (pen and paper), Salas would often use technology in his work to create digital paintings—including realistic portraits, figure paintings, and religious paintings, which are displayed on his Instagram page, aptly dubbed "themouthninja."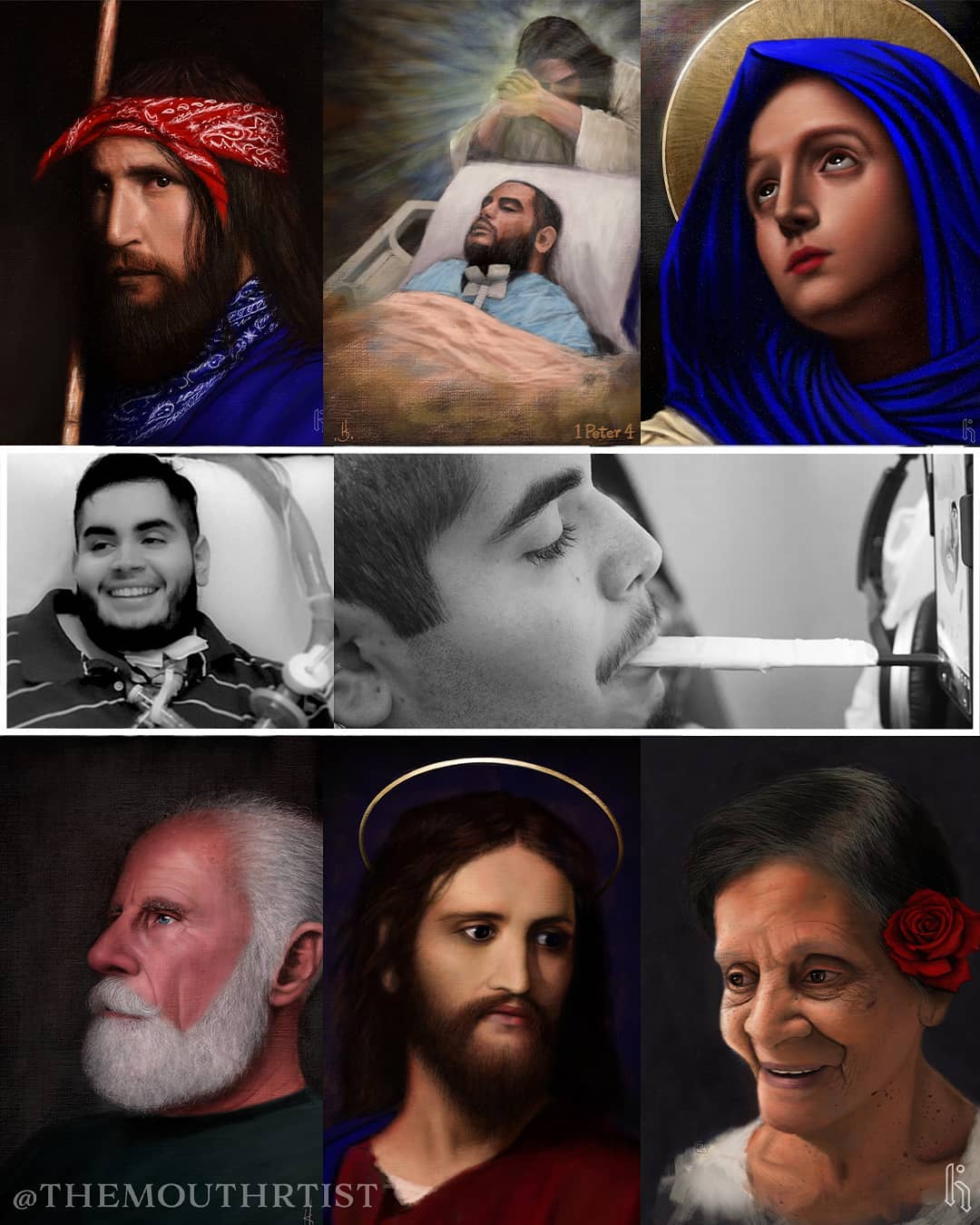 Among his favorite subject matters, spirituality is placed prominently amid his body of work, a subject which has played a major role in his life and found a special place in his heart. His mom, Magda, too, is right up there, he says.
"God has played the biggest part in my life! As well as my beautiful mother," the artist told the newspaper. "Faith in God is what has gotten me this far and I keep thanking our Lord for all the blessings and strength I've been given.
"I don't know His plan but I have faith it will be powerful."
Share your stories with us at emg.inspired@epochtimes.com, and continue to get your daily dose of inspiration by signing up for the Epoch Inspired newsletter at TheEpochTimes.com/newsletter