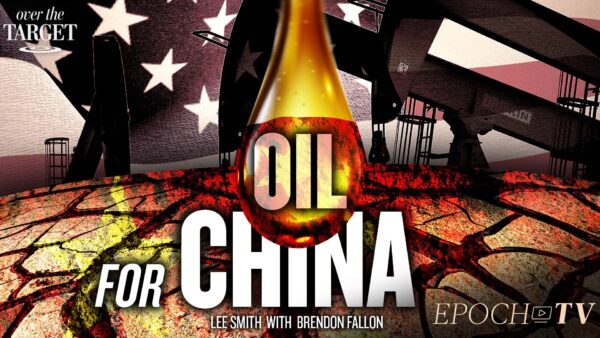 Sending half a million barrels of oil to China daily while Americans pay record-high energy prices. Removing tariffs on Chinese solar panel makers to hurt U.S. manufacturers. Giving Beijing U.S. intellectual property for free. And that's just for starters. In this provocative new Over the Target, Brendon Fallon and Lee Smith question whether the Chinese regime benefits more from American policies than Americans. * Click the "Save" button below the video to access it later on "My List." Follow EpochTV on social media: Facebook: https://www.facebook.com/EpochTVus Twitter: https://twitter.com/EpochTVus Rumble: https://rumble.com/c/EpochTV Gettr: https://gettr.com/user/epochtv Gab: https://gab.com/EpochTV Telegram: https://t.me/EpochTV Parler: https://parler.com/#/user/EpochTV
About the show
The Chinese Communist Party seeks to become the world's sole superpower. In recent years, the Chinese regime has infiltrated many facets of U.S. society—from local and federal politics, Wall Street, business sectors, to media and entertainment—deploying ever-more sophisticated tactics in an attempt to spread its agenda. By dissecting the Party's goals, its threats to the free world, and how the latest headlines reflect China's ambitions, this webinar series, hosted by The Epoch Times senior investigative reporter Joshua Philipp, will provide the general public and policymakers alike with the information to better understand and confront an authoritarian regime vying for global domination.
About Joshua Philipp
Joshua Philipp is an award-winning investigative reporter with The Epoch Times and host of EpochTV's "Crossroads" program. He is a recognized expert on unrestricted warfare, asymmetrical hybrid warfare, subversion, and historical perspectives on today's issues. His 10-plus years of research and investigations on the Chinese Communist Party, subversion, and related topics give him unique insight into the global threat and political landscape.