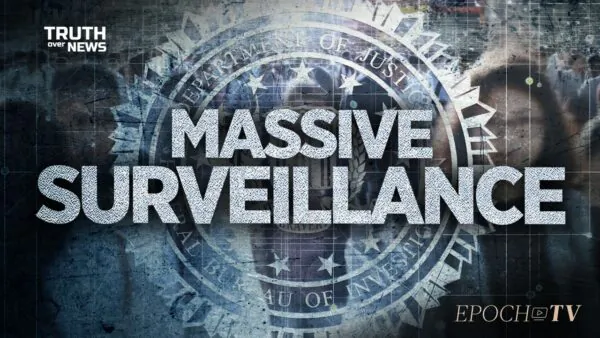 The FBI's illegal surveillance of American citizens is not something new. It's been an ongoing problem for years, likely decades. But the magnitude of the problem is something that's never been fully disclosed—until now. A new report from the Office of the Director of National Intelligence indicates just how massive the surveillance of American citizens by the FBI actually is.  We're talking about the FBI's warrantless use of "backdoor searches" of a vast database of information known as the Section 702 database—a database intended for targeted surveillance of foreign persons located outside the United States.  This massive source of information contains emails, texts, and phone calls that come from the tech giants, but also comes from the backbone of the internet. It's one of the most powerful collection and surveillance tools that the Intelligence Community has.
About the show
Real Investigations. Real Analysis. No Narratives. Truth over News is a hard-hitting investigative series exposing real facts behind the narratives put forth by the Corporate Media and D.C. Establishment. With a focus on in-depth research and a dedication to integrity, Truth over News provides honest reporting, real stories and details you won't hear elsewhere. Offering a factual take in an uncertain world, the show tackles national politics, current events, media narratives and corporate governance issues. Hosts Jeff Carlson & Hans Mahncke have years of experience in cutting edge investigative journalism and multidisciplinary research.
About Jeff Carlson And Hans Mahncke
Jeff Carlson is a regular contributor to The Epoch Times. He is a CFA® Charterholder and worked for 20 years as an analyst and portfolio manager in the high-yield bond market. He has written more than 150 articles for the Epoch Times - including Spygate: The Inside Story Behind the Alleged Plot to Take Down Trump along with a detailed examination and timeline of the FBI's FISA Abuse. He can be followed on Twitter @themarketswork. Hans Mahncke holds LL.B., LL.M. and Ph.D. degrees in law. He is the author of numerous books and his research has been published in a variety of journals, including the Journal of Chinese Law and Legal Issues of Economic Integration. In addition to his role as in-house counsel, Hans has over 20 years of experience teaching at tertiary institutions across the globe. He can be followed on Twitter @hansmahncke.