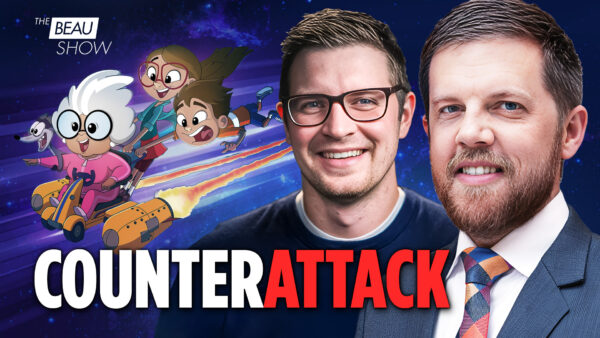 To counter the blatant woke indoctrination of youth today, author Connor Boyack and writer and director Jonny Vance speak about the premiere of Season 2 of their animated kids series "Tuttle Twins." The series teaches children fundamental concepts about the free market and personal liberty. The creators seek to listen to parents and provide family educational materials that foster discussion and learning. The show stems from a belief that America won't be saved at the Capitol or the courtroom, but rather it will be saved around the dinner table. The contents of the show allow parents and children to talk about real ideas and current events, and to practice critical thinking.
About the show
Edu-tainment talk show "The Beau Show" is a culmination of Beau Davidson's diverse talents, using the gift of music and artistry to analyze issues of great public interest. Beholden to no political parties or special interests, he aims to bring Founding Father-intended freedom of speech and expression to the fore, letting that precious liberty steer the course to inform the electorate.
About Beau Davidson
Beau Davidson is an Emmy-nominated singer, actor, and songwriter. He is known for movies such as Runaway Romance and The Ultimate Legacy, as well as TV shows The Bold and the Beautiful, and The Singing Bee. Beau was named one of the US Jaycees "Ten Outstanding Young Americans," an award given each year to 10 people who have been pioneers in their careers while also maintaining a commitment to philanthropy. Beau's passion for supporting US military and veterans issues has been manifest in his artistic work, such as his music video and composition "Blessed," and collaborations with the U.S. Army Band.