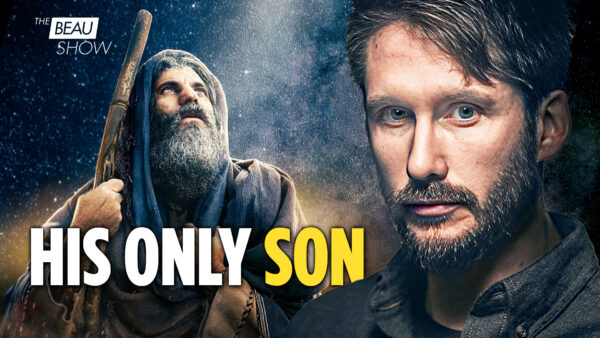 "His Only Son" is a movie set to be released in theaters on March 31 about the biblical story of Abraham. Director David Helling tells how this film transitioned from scripture to screen and shares critical elements drawn out in the story. The film displays how God redeemed Abraham's life and set him on a path to create a nation from which the Messiah would eventually come. It also equates the near sacrifice of Abraham's son to God's sacrifice of His only son and how that translates into the daily life of believers. Helling says the film shows those with hurting hearts that the Lord works for our good even in the darkest times.
About the show
Edu-tainment talk show "The Beau Show" is a culmination of Beau Davidson's diverse talents, using the gift of music and artistry to analyze issues of great public interest. Beholden to no political parties or special interests, he aims to bring Founding Father-intended freedom of speech and expression to the fore, letting that precious liberty steer the course to inform the electorate.
About Beau Davidson
Beau Davidson is an Emmy-nominated singer, actor, and songwriter. He is known for movies such as Runaway Romance and The Ultimate Legacy, as well as TV shows The Bold and the Beautiful, and The Singing Bee. Beau was named one of the US Jaycees "Ten Outstanding Young Americans," an award given each year to 10 people who have been pioneers in their careers while also maintaining a commitment to philanthropy. Beau's passion for supporting US military and veterans issues has been manifest in his artistic work, such as his music video and composition "Blessed," and collaborations with the U.S. Army Band.