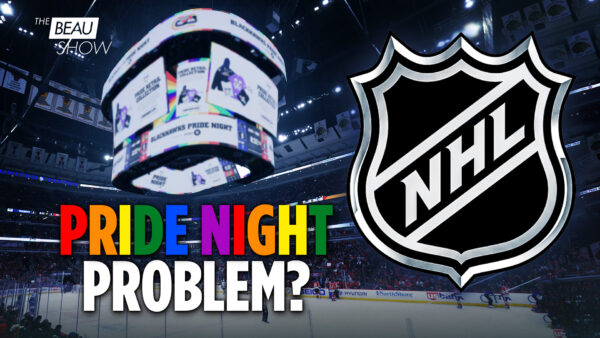 When I was replaced by a singer of a different sexual orientation at a recent NHL game, it made me reflect upon the broader picture of what is happening in the NHL and compulsory inclusion, which seems to achieve the exact opposite of its stated mission. With multiple NHL players opting out of pride night jerseys, the LGBT pushback seems bent on compulsory inclusion, which achieves the exact opposite of its stated mission. The jerseys allegedly promote inclusivity. But wearing a jersey isn't inclusive if it is forced upon players and excludes their identity and individual freedom. Everyone should be welcome to a hockey game; no one argues with that. But if the American flag and the national anthem stand for individual liberty and choice, we all must respect choice. The statements from the players who declined to wear the pride jerseys are eloquent and respectful. But the abuse directed at them shows a disregard for all viewpoints and individuality.
About the show
Edu-tainment talk show "The Beau Show" is a culmination of Beau Davidson's diverse talents, using the gift of music and artistry to analyze issues of great public interest. Beholden to no political parties or special interests, he aims to bring Founding Father-intended freedom of speech and expression to the fore, letting that precious liberty steer the course to inform the electorate.
About Beau Davidson
Beau Davidson is an Emmy-nominated singer, actor, and songwriter. He is known for movies such as Runaway Romance and The Ultimate Legacy, as well as TV shows The Bold and the Beautiful, and The Singing Bee. Beau was named one of the US Jaycees "Ten Outstanding Young Americans," an award given each year to 10 people who have been pioneers in their careers while also maintaining a commitment to philanthropy. Beau's passion for supporting US military and veterans issues has been manifest in his artistic work, such as his music video and composition "Blessed," and collaborations with the U.S. Army Band.