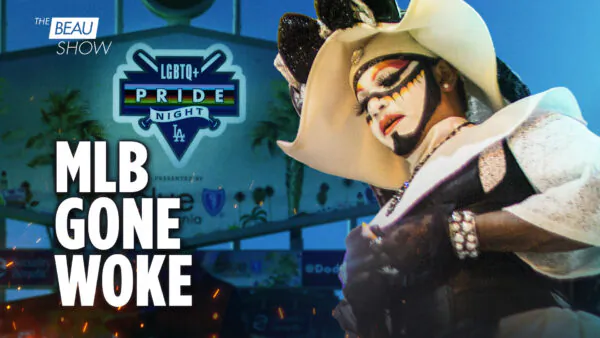 The Los Angeles Dodgers invited the Sisters of Perpetual Indulgence, a group of LGBTQ people dressed as hedonistic nuns, to be honored in an upcoming pride game. The group uses extravagant Christian imagery as a form of mockery to scorn religious beliefs. This would never be tolerated if directed at Muslims or Jews, but our society accepts hatred and discrimination as long as Christianity or Catholicism are the targets. Respect for all does not mean endorsement of all. But the LA Dodgers are making their message clear: They support, value, and honor anti-Christian and anti-Catholic groups. Now, fans must reconcile their love of the sport and their favorite team with this action. The choice is clear: If you value the mockery of your faith, then you've got a friend in the Los Angeles Dodgers.
About the show
Edu-tainment talk show "The Beau Show" is a culmination of Beau Davidson's diverse talents, using the gift of music and artistry to analyze issues of great public interest. Beholden to no political parties or special interests, he aims to bring Founding Father-intended freedom of speech and expression to the fore, letting that precious liberty steer the course to inform the electorate.
About Beau Davidson
Beau Davidson is an Emmy-nominated singer, actor, and songwriter. He is known for movies such as Runaway Romance and The Ultimate Legacy, as well as TV shows The Bold and the Beautiful, and The Singing Bee. Beau was named one of the US Jaycees "Ten Outstanding Young Americans," an award given each year to 10 people who have been pioneers in their careers while also maintaining a commitment to philanthropy. Beau's passion for supporting US military and veterans issues has been manifest in his artistic work, such as his music video and composition "Blessed," and collaborations with the U.S. Army Band.