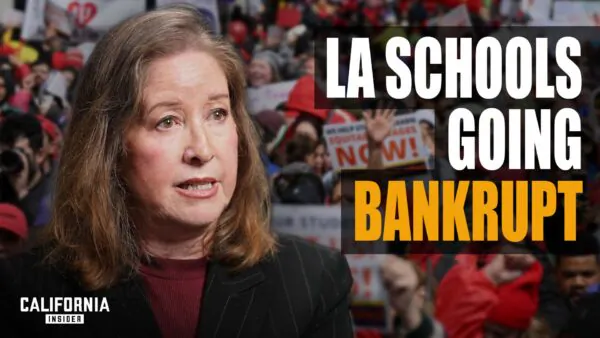 Siyamak sits down with Gloria Romero, who was the majority leader of California's state Senate and is the chair of the Education Committee today. She explains how Los Angeles public schools will be impacted by the recent deal they made with the unions and why the public education system is struggling in California. "Contracts are set up in such a way that typically, the neediest kids get the least prepared teacher. Because money speaks loudest and it speaks for the adults in the system, not for the children." This episode is sponsored by Midas Gold Group, the nation's No. 1 veteran-owned gold dealer and most trusted source for gold & precious metals: https://www.midasgoldgroup.com/landin...
About the show
California, as the wealthiest and most populated state in the nation, carries many leading roles in policy making, economic growth, cultural influences and technology development. California Insider, hosted by Siyamak Khorrami with The Epoch Times Southern California, showcases leaders and professionals across the state with inside information about trending topics and critical issues. Our mission is to inform California residents through the experiences and knowledge of our guests.
About Siyamak Khorrami
Siyamak Khorrami is a Senior Editor and the General Manager with the Epoch Times Southwestern Region. Prior to joining Epoch Media Group, Siyamak led companies in life sciences, technology, and finance. In 2017, Siyamak joined Epoch Media Group. Siyamak now oversees The Epoch Times newspaper's development, operation in Southwestern region.