A British angler on vacation in Hungary reeled in far more than he bargained for when he snagged a record-breaking carp on his fishing line. Martin Davidson, who now lives in South Africa with his family, proceeded to heave a 112.5-pound (approx. 51-kilogram) carp out of the water.
"I wasn't fishing for a world record," Davidson, 54, told The Sun. "But I'm quite lucky."
On May 9, 2019, Davidson was angling at the 30-acre Euro Aqua fishing club in Nemesvita, Hungary, with his friends and son. The weather had been wild for the entire duration of the two-week trip and winds of up to 60 kilometers per hour were raging.

As the night fell, Davidson's fishing line was tugged by a huge fish. After Davidson negotiated with the beast for around 30 minutes, the angler's trusted fishing partner, "Chris the Vicar," slipped their landing net underneath it.
"With bated breath we both peered expectantly into the landing net with both our headlights on the captured fish," Davidson explained, documenting his experience for a South African angling publication. "Neither of us could believe the immense slab that lay there filling the landing net."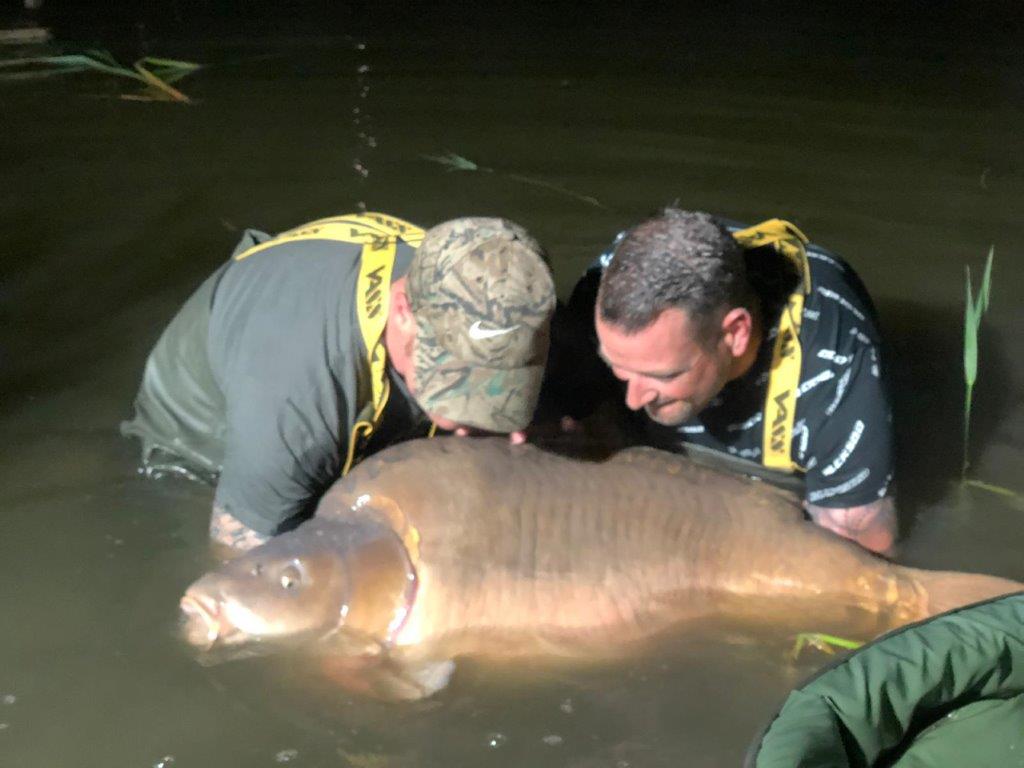 It took three men—Davidson, Chris, and lake manager Michel Schumacher—to lift the carp for photos, weighing, and measuring. Later, the carp was returned to the water.
The fish weighed in at 112.5 pounds (approx. 51 kg), breaking the world record for its subspecies. Putting his mammoth catch into further context, Davidson explained that it can sometimes take between 110 and 220 pounds (approx. 50 and 100 kg) of bait to catch a fish this big.
"I was on an extreme high," Davidson recalled, as he went through the pictures and tried to comprehend what had occurred that incredible night.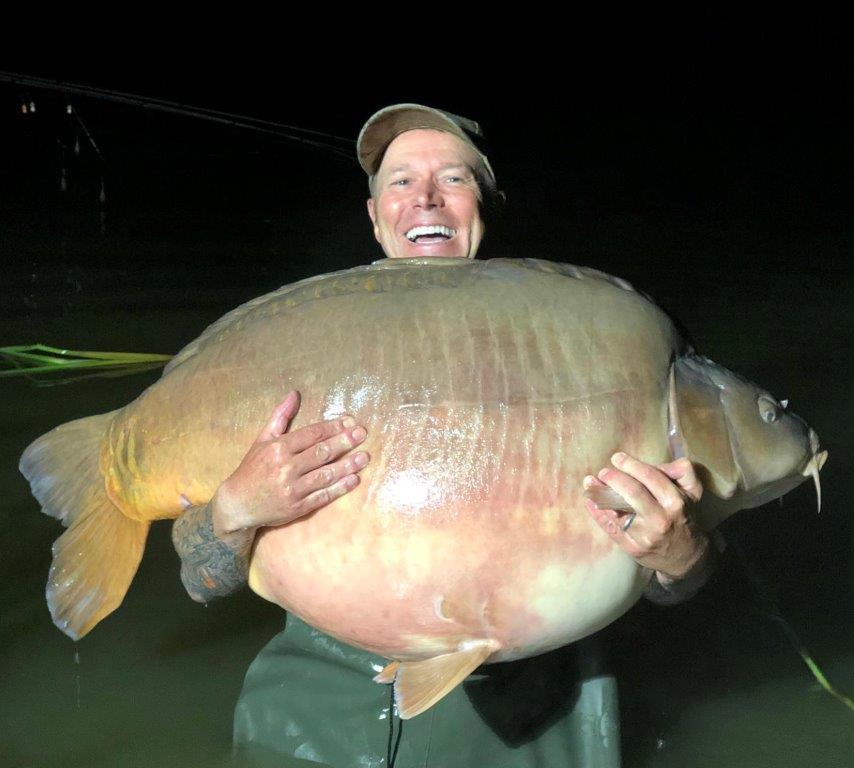 Davidson told The Epoch Times via email that carp fishing has been a passion of his since the age of 14. "I have traveled the world extensively in search of the world's largest carp," he said. "Seven years ago I heard about Euro Aqua in Hungary, and have since then, twice a year, made two-week trips to fish this unrivalled carp fishing venue."
After the trip in May 2019, Davidson was blown away once again by another trip to Euro Aqua four months later. He caught another gargantuan carp, this time weighing a hefty 101 pounds (approx. 46 kg) with the help of his friends Russell De Beer and Merv Pennell, and lake manager Michel Schumacher.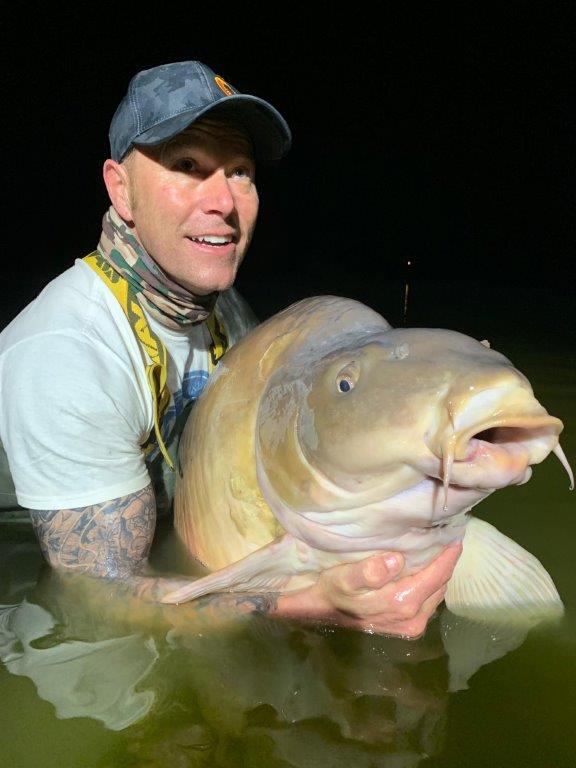 Davidson affectionately referred to his second mammoth catch as his "101-pound slab of happiness," vowing to "bore his grandchildren to tears" with the impressive tale in years to come.
"Having said this I honestly do not consider myself to be anywhere near a world class angler," he admitted to The Epoch Times, "but I do consider myself to be the world's luckiest angler!"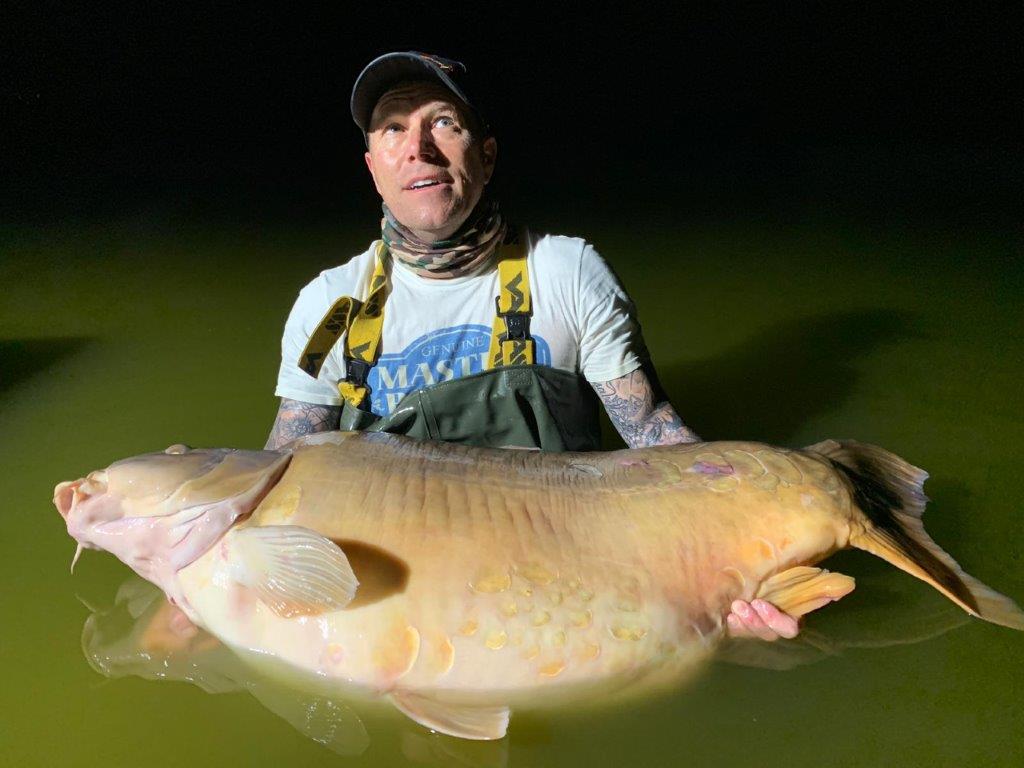 Another British angler, 42-year-old John Harvey, from Devon, England, pulled a headline-worthy catch out of Palm Tree Lagoon in Chedi Hak, Thailand, in June 2019. Harvey's carp, weighing in at 232 pounds (approx. 105 kg), broke the previous world record for a Siamese carp by a full 10 pounds (approx. 5 kg).
"It was a reasonably quiet day for fishing," Harvey told Devon Live. "Then, at around 4:30 p.m., the cart rod screened off so I ran over to the rod and straight away felt it was a really big fish."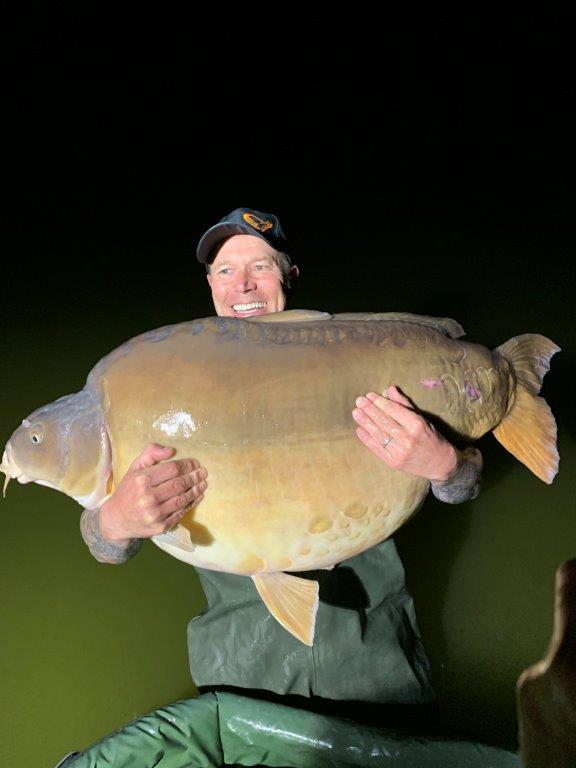 "It was very slow, hard, heavy fish," the seasoned angler continued. "I had to hang on to it for one hour 20 minutes, which was pretty nerve-racking […] It was absolutely enormous, the pictures do not do it justice at all."
We would love to hear your stories! You can share them with us at emg.inspired@epochtimes.nyc