A caring father is showing what great dads can do by single-handedly styling each of his eight children's hair before church, and a sweet clip of him doing that is winning hearts on the internet.
Kelli Ingram and her husband, Trey Ingram, both 40, live on a farm in their home state of South Carolina with their eight children, including their two adopted daughters: Lael, 13, Ruthie, 12, Salem, 10, Faith, 9, Eden, 6, Shepherd, 5, Ever, 3, and Olive, 2.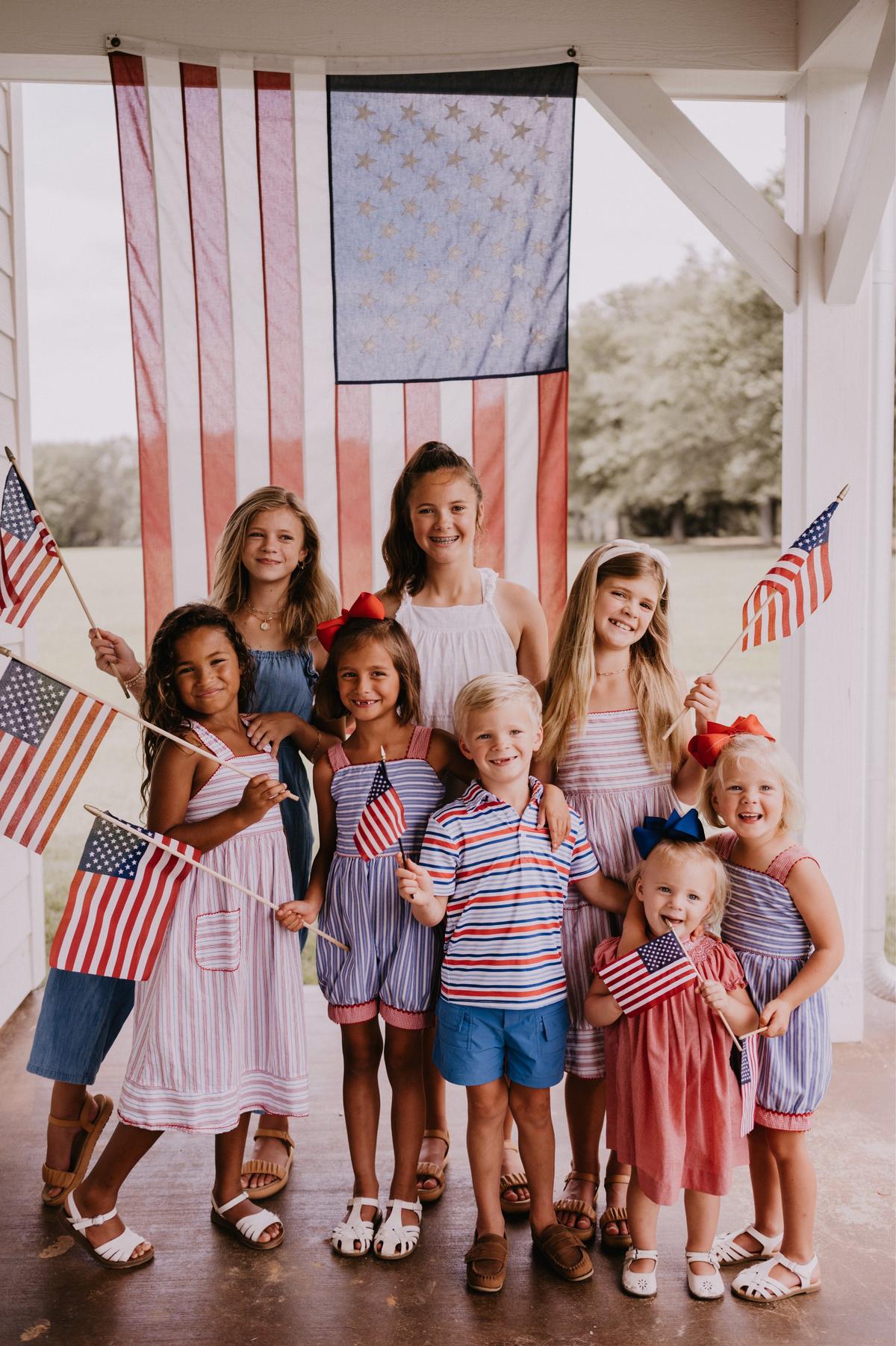 On Aug. 13, Mr. Ingram was helping his kids get ready for church when his wife pulled out her phone and hit record.
"On Sundays, we all go to church together, and we all like to look nice and do our hair, so my husband just did all their hair that day," she told The Epoch Times. "It's not his strong point, but it was really cute watching him try and do his best!"
For their eldest daughter, Mr. Ingram twisted her hair into a bun. For the next two, he styled heatless curls by untying their ribbons, brushing out their hair, and spraying it in place.
For Faith, their first adopted daughter, he styled her naturally curly hair with product, and for their second adopted daughter, Eden, and her two younger sisters, he placed adorable bows in their hair. He styled their son Shepherd's hair like a pro. "That's his job," Mrs. Ingram said.
The kids were "great with it," she said, adding, "I thought my oldest was going to take it down after he did it, but she didn't! ... He's just such a good dad and such a good husband. There's nothing that he doesn't do, or won't do, as far as being a dad, and that's really important when you're raising that many children, to have a partnership where you have each other's back. He'll do anything."
Watch the video:
After posting their sweet video on
Instagram
, the Ingrams received an influx of positive comments. But they also received some negativity, and Mrs. Ingram thinks she knows why.
"I think it struck a nerve with a lot of people because I think that we have a dad crisis in our system," she said. "Fathers are not present, and if they are, they're not very involved. I think that it's one of the biggest problems that we have as a society because kids need a dad, and it provides so much comfort and security in your family.
"That's not to say that if you don't have a dad, you're doomed, but I just think that if we had more present fathers, our world would look a lot different."
For the mom of eight, getting married and raising children with the man she loves has been "the best thing that I ever did."
She said: "I just think that we're living in a society right now where women feel like they don't need men, and they don't need a family, and I just would really push back on that ... There's so many blessings that come with getting married and having children together, building a family. I would say that it's the most empowering thing I've ever done."
Independently, growing up, the couple each knew they wanted to adopt. They met in college and fell in love during a study abroad trip to Romania in 2004 to study the effects of abandonment on children, and the plight of orphans touched their hearts. They were engaged a month later and married the following year.
"That trip kind of changed our lives," Mrs. Ingram said. "We were foster parents for a while, and that's how we ended up adopting."
Mrs. Ingram, who has a bachelor's degree in education, worked "jobs here and there" while her husband attended law school but always knew she wanted to be a stay-at-home mom. Today, she homeschools her eldest and youngest two children while the four middle kids attend school elsewhere.
"I really like being able to be in control of what they're learning and who they're learning from," she said. "Our faith is really important to us, so weaving in our faith and making that a huge part of their education is really important to me."
The Ingrams "do everything together," from church to vacation, to eating out, to tending the family farm and its resident animals. Above all, Mr. and Mrs. Ingram are raising their kids to know God, love God, and serve others.
"That's my prayer for them, that they would have servant hearts, and that they would look out for other people over themselves," Mrs. Ingram said. "They get a lot of practice in that because we have such a large family. ... the older ones, they look out for the little ones, and the little ones love the older ones.
"Likewise, they see my husband loving me and serving me. Obviously, I want our daughters to see that and know what to look for in a future husband. My son, I want him to see how to love a wife by watching his daddy love me."