New on the market in the wonderful Cape Winelands of South Africa,
Tortoise Hill
is listed for $4.8 million. A game preserve and recreational estate, the property is centered around a main residence built in 2014. In all, there are seven bedrooms and nine full baths and a half-bath, spread out over three residences; outdoors, 1,500 acres of private game reserve beckon in the heart of the Cape Winelands. Inside the main house, the scale and grandeur of the home are breathtaking. As for the surrounds, there's a surreal experience of unspoiled Africa.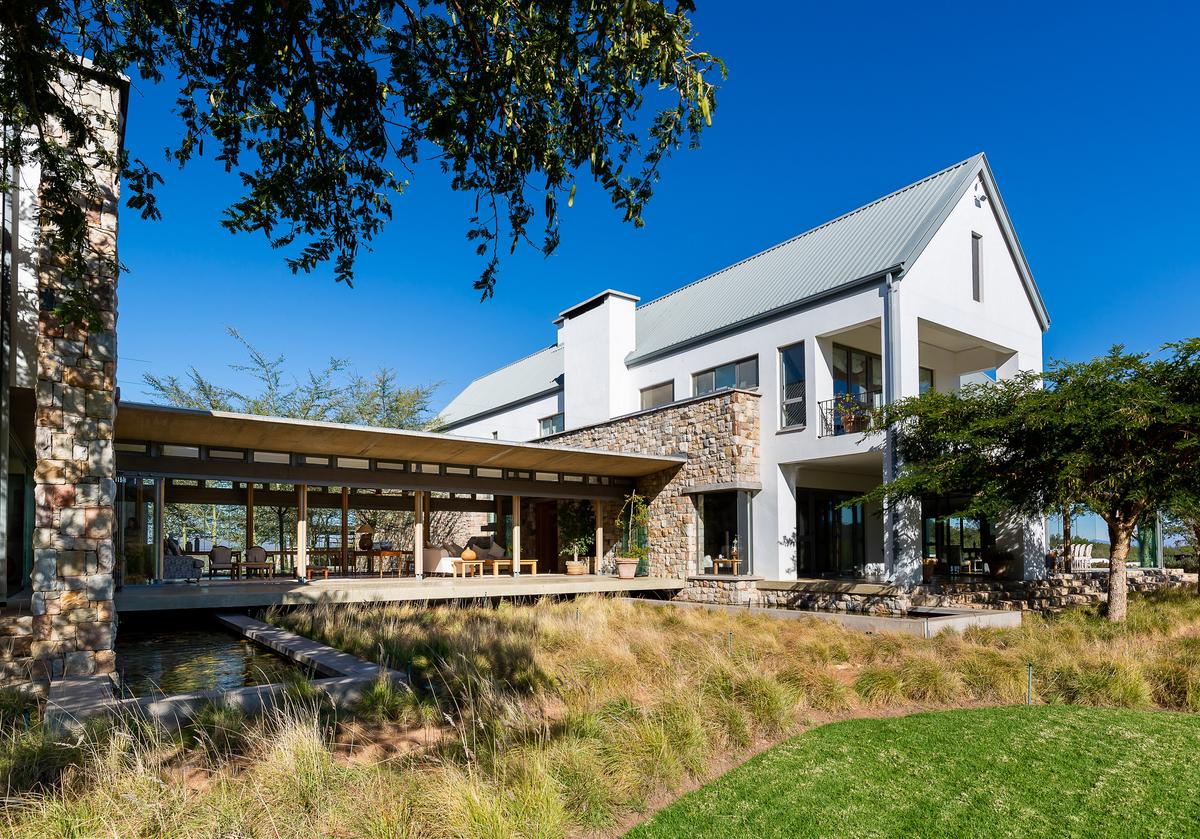 Located just outside the picturesque town of Robertson, Tortoise Hill offers its owners and their guests perfect seclusion and a remarkable nature experience. Towering acacia and fever trees welcome visitors driving up the mile-long brick-paved driveway that leads to the local stone-clad main residence. Once inside the main house, the interiors are truly grandiose, but also warm and welcoming, with fireplaces in almost every room. The rooms in the house are bathed in natural light, and there are even dedicated sitting rooms for taking in the uninterrupted north-facing panoramas of the Langeberg Mountains.
The main house also features two stunning professional kitchens and semi-formal dining areas. A central breezeway, or main lounge, connects the east and west wings of the main house, which adds an open-casual living experience. There's a library, music room, a dedicated IT room, and a fully equipped gym. The outdoor pool and entertainment area, two double garages, private terraces, balconies, and patios further punctuate this amazing home. Two luxurious guest cottages, staff quarters, a barn, and other out-buildings, along with meticulously designed grounds with unique water and pond features complete this fabulous estate.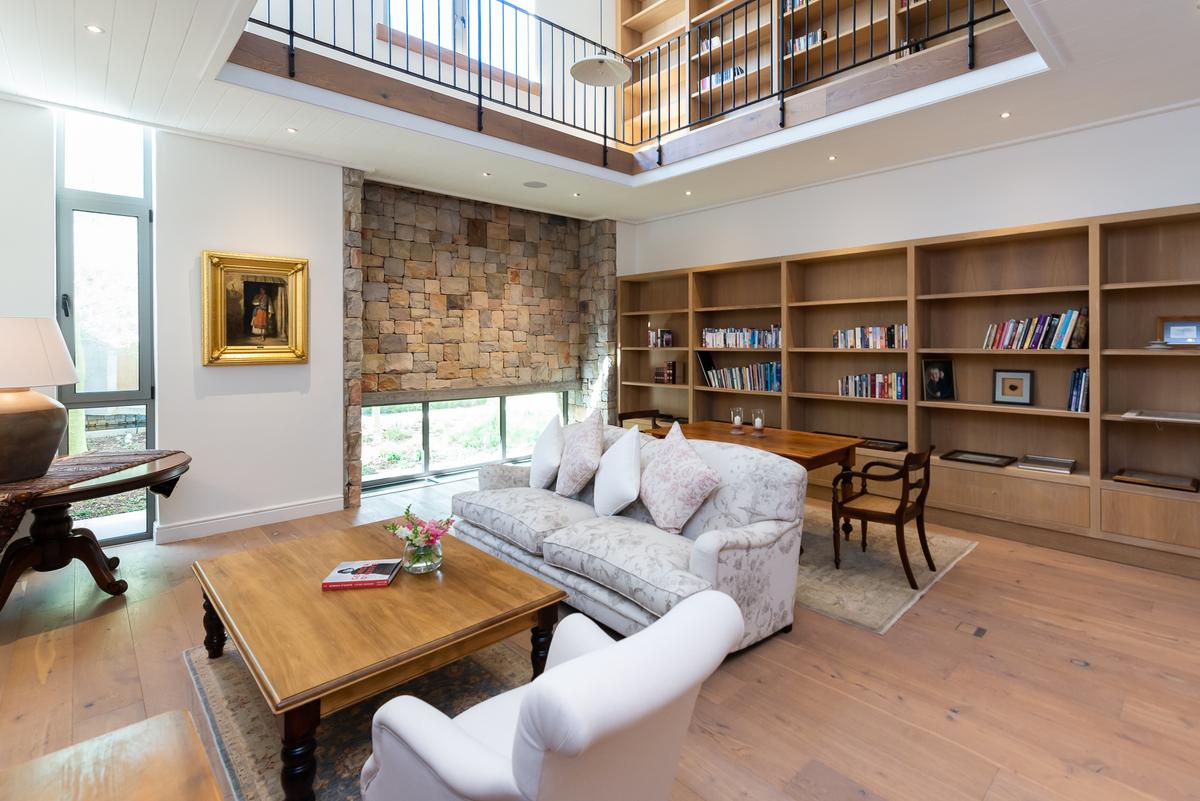 The Robertson area, known as the Valley of Wine and Roses, sits in the middle of the route from Cape Town to Port Elizabeth. Route 62, said to be the longest wine route in the world, winds its way through the town's jacaranda-lined streets, past quaint Victorian buildings and wonderful gardens. In the surrounding area, there are activities galore, from cruises along the Breede River, olive grove experiences, golf outings, and elegant wine and food tastings. Adventure lovers come here to hike, ride horseback, and experience unspoiled nature.
Cape Winelands Estate Franschhoek, Western Cape, South Africa R75,000,000 ZAR ($5,525,757)
7 bedrooms 9 1/2 baths 1,500-acre private game reserve
Key Features Breathtaking views Game grazing areas State-of-the-art security Pool, garden, and luxurious amenities Remarkable wildlife and nature
Agent Greeff Christie's International Real Estate Aimee Campbell, franchise owner +27 72 693 4052