Friendships can be made anywhere. Edna Kobori, 62, a public education administrator, sees a daily reminder of this when her adopted dog Mimi anxiously awaits a regular visit from her friend, Mr. Sebastião.
A resident wanderer on the streets of São Paulo, Brazil, where Kobori grew up and lives, Mr. Sebastião makes it a point to drop by to say hello to Mimi every day.
Mimi's excitement is unequivocal. She dances in anticipation, unable to hide her impatience, and then languishes in the attention of her friend.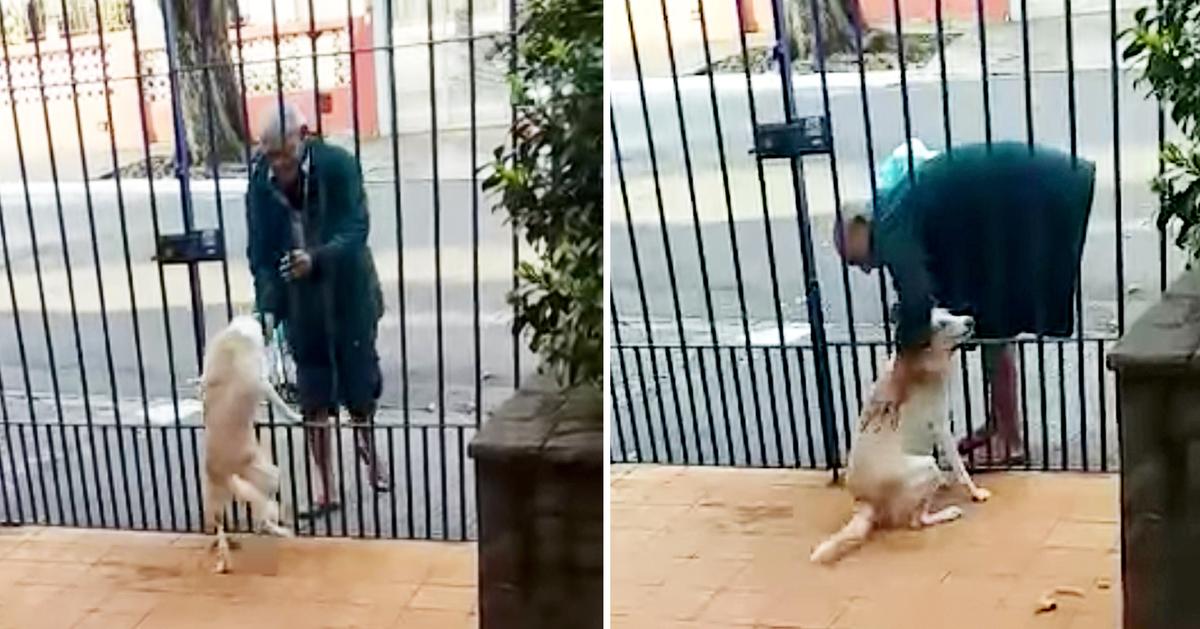 Kobori assumed care for Mimi in June 2020, when the dog was about 1 year old, after her former owner had died. With the pandemic-related halt on animal adoption affairs at the time, Kobori ended up with the pup. Mimi is now between 2 and 3 years old.
"When Mimi arrived, she was a very sad little dog," Kobori told The Epoch Times. "Any noise in the street, she turned around as if looking for someone. But from the beginning, she was always very affectionate. Loves hugging people. She loves people."
While Mimi is extremely fond of people, her fondness does not extend to other dogs, and she hasn't quite learned to obey her new owner yet. Exceptional at making human friends, the affinity that Mimi has toward Mr. Sebastião is memorable.
"Mr. Sebastião has lived on the streets of the neighborhood for over 10 years," Kobori said.
"He is a well-known figure and receives help from many residents of the neighborhood. He doesn't drink, he never bothered anyone, he doesn't ask for anything. Loves animals.
"He had two dogs: Diana and Fred. They died just before the pandemic. Many offered other dogs, but he didn't want to adopt any more. But he plays with all the dogs in the neighborhood."
Mr. Sebastião's love for animals has always been evident to Kobori. She would at times see him sitting and talking to the birds that live in the trees of her street, imitating their songs. She observes other dogs in the neighborhood run out to meet him as he walks by.
The sweet relationship between Mimi and Mr. Sebastião started a while back after an outside meeting.
That day, Kobori was out with Mimi taking care of the garden when Mr. Sebastião came by to play with her. After two or three such encounters, Mimi started noticing his presence as soon as he would approach the street and would then start "screaming" as if asking Kobori to open the door.
One day, Kobori decided to film their adorable daily meeting. She filmed Mimi dancing in unleashed anticipation and Mr. Sebastião's affectionate greeting. Her film turned into a video that then went viral and quickly reached over 1 million views.
It seems it's hard to get enough of the sweet scene of kindness between two newfound friends.
Watch the Video Below:
(Courtesy of Edna Kobori)