After a harrowing journey twice with cancer and chronic pain, a woman who was left feeling trapped in the body of an elderly woman decided to transform herself during the lockdown. After losing a whopping 57 pounds (approx. 25 kg), she is now sharing her story of how and why she achieved the incredible weight loss.
Nicolle Kelly, of Byker in Newcastle, northeast England, was diagnosed with non-Hodgkin's lymphoma—cancer that originates in the lymphatic system—at the age of 16 and endured months of treatment to beat the disease.
Doctors told her that she would never be able to carry a child, but Nicolle, now 24, gave birth to her daughter, Phoebe, in 2016.
However, tragically, two years later, Nicolle's cancer returned.
"Losing my hair and my body changing so quickly, I felt like I was in a shell of my former self. ... I felt constantly anxious and aware of my body and how I might look," the mom of one admitted to
Chronicle Live
.
The combination of her cancer treatment, a painful spinal condition known as high-grade spondylolisthesis, and comfort eating put immense strain on Nicolle's body. She started relying upon a walking stick to make it to her local grocery store.
But Nicolle beat cancer a second time in September 2018. Having become socially reclusive, hiding in oversized clothes, Nicolle decided to turn her lifestyle on its head. Not just for herself, but also for her daughter.
"In January 2020 something clicked in my brain," Nicolle explained. "I knew I needed to start giving back to my body after it had been put through so much abuse already."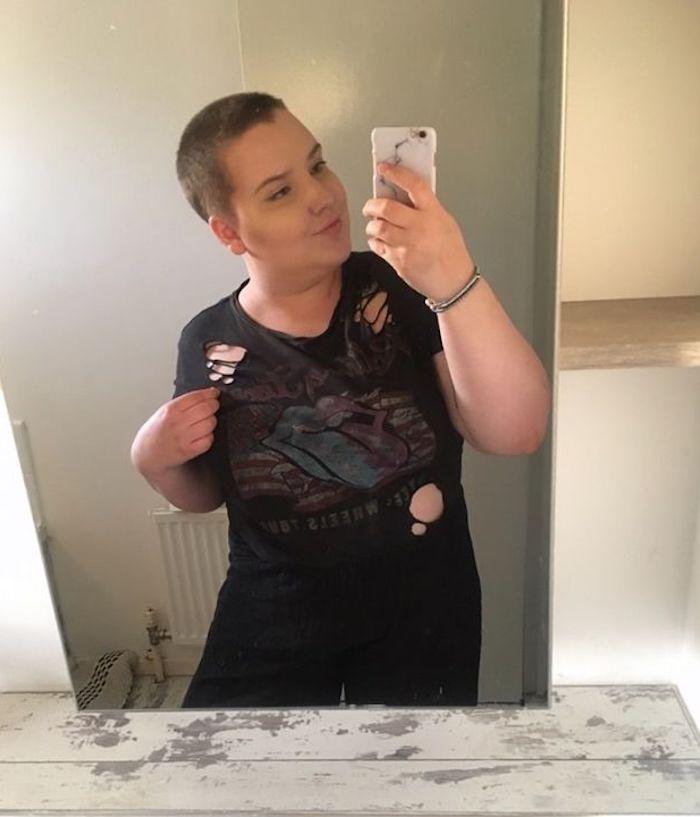 The determined mom addressed her comfort eating, swapping indulgent snacks for healthier habits with the help of a UK-based weight-loss group,
Slimming World
.
At the time of writing, Nicolle has shed an incredible 57 pounds (approx. 25 kg), dropping from 231 pounds (approx. 104 kg) to a healthy 174 pounds (approx. 78 kg) and gaining a whole new outlook on life.
Nicolle also shared what her typical daily diet looks like with The Epoch Times.
Breakfast: A Slimming World cooked breakfast, "where any meats such as bacon and sausage are lean and low fat," she explained, "and I fill my plate with lots of 'free' foods [according to the Slimming World model] such as baked beans, eggs, homemade hash browns, spinach, and asparagus."
Nicolle's morning coffee uses a portion of her 250-milliliter-per-day (approx. 8-ounce) semi-skimmed milk allowance.
Lunch: Fruit, carrots, peppers, and a lettuce wrap with honey roast ham or chicken, and sometimes a bag of low-calorie popcorn and a zero-sugar soda on the side is also added.
Afternoon snack: A skinny crunch, mint & dark chocolate snack bar.
Dinner: "I will make usually whatever I fancy," said Nicolle, "but altering it to make it Slimming World-friendly, which usually means no oils, cooked from scratch, and adjusting measurements." Crispy soy garlic chicken is one of Nicolle's favorites, and it's important, she says, to fill up on plenty of vegetables at dinnertime.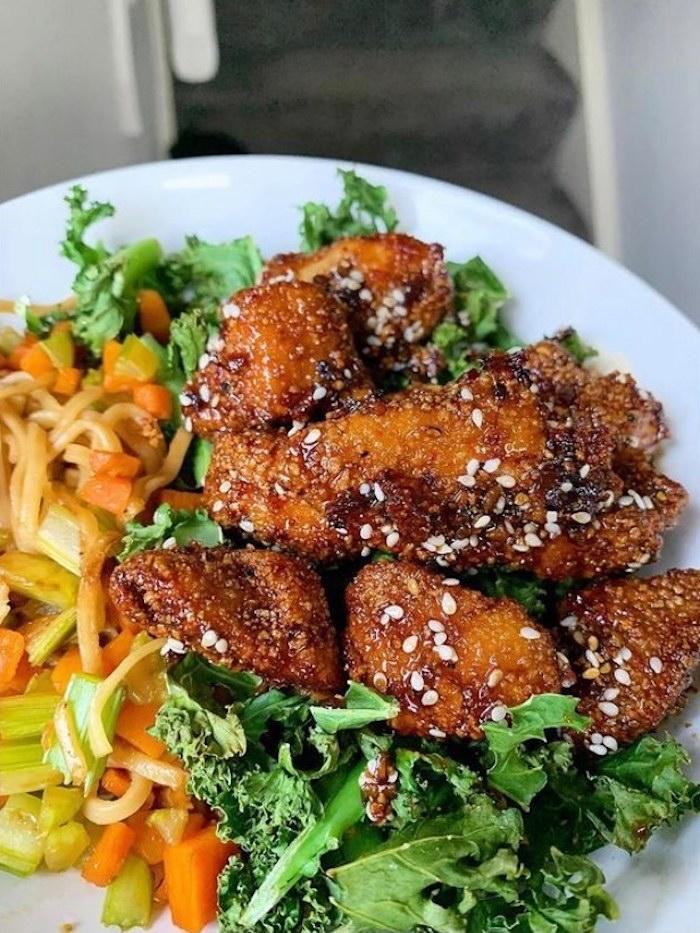 Evening snack: Hot chocolate with the remaining allowance of semi-skimmed milk for the day. Additionally, Nicolle also sometimes adds yogurt with meringue or fruit, or a low-calorie chocolate bar.
Apart from the above diet, Nicolle also swears by drinking a lot of water, typically between 2.5 and 3 liters (approx. 85 and 101 ounces) daily.
Being able to leave the house with confidence to play with her daughter means everything, the mom reflected. "I don't shy away from having my photo taken with her in fear of what I'll look like, and I'm ready to make special memories," Nicolle told 
Chronicle Live
.
Additionally, she has swapped her size-20 clothes for a size 14.
Nicolle continues to inspire people with her health journey through her
Instagram page
, which has over 5,900 followers to date while also helping anyone to begin their journey of self-love and care. Additionally, Nicolle was also named "Woman of the Year" by her Slimming World group, all thanks to nominations from supportive fellow members.
Nicolle maintains that there is no objectively "perfect weight," since everybody is so different. Instead, she advocates striving to be the "happiest, healthiest version of yourself."