Astonishing footage shows a group of professional volleyball players having a game—in front of an erupting volcano.
Rut Einarsdottir went to Fagradalsfjall in Geldingadalir, Iceland, to witness the eruption with her friend Árdís Drífa Birgisdóttir.
The pair spotted a team of volleyball players at the site, including Icelandic national team member Thelma Dögg Grétarsdóttir, playing in front of glowing magma gushing from the crater.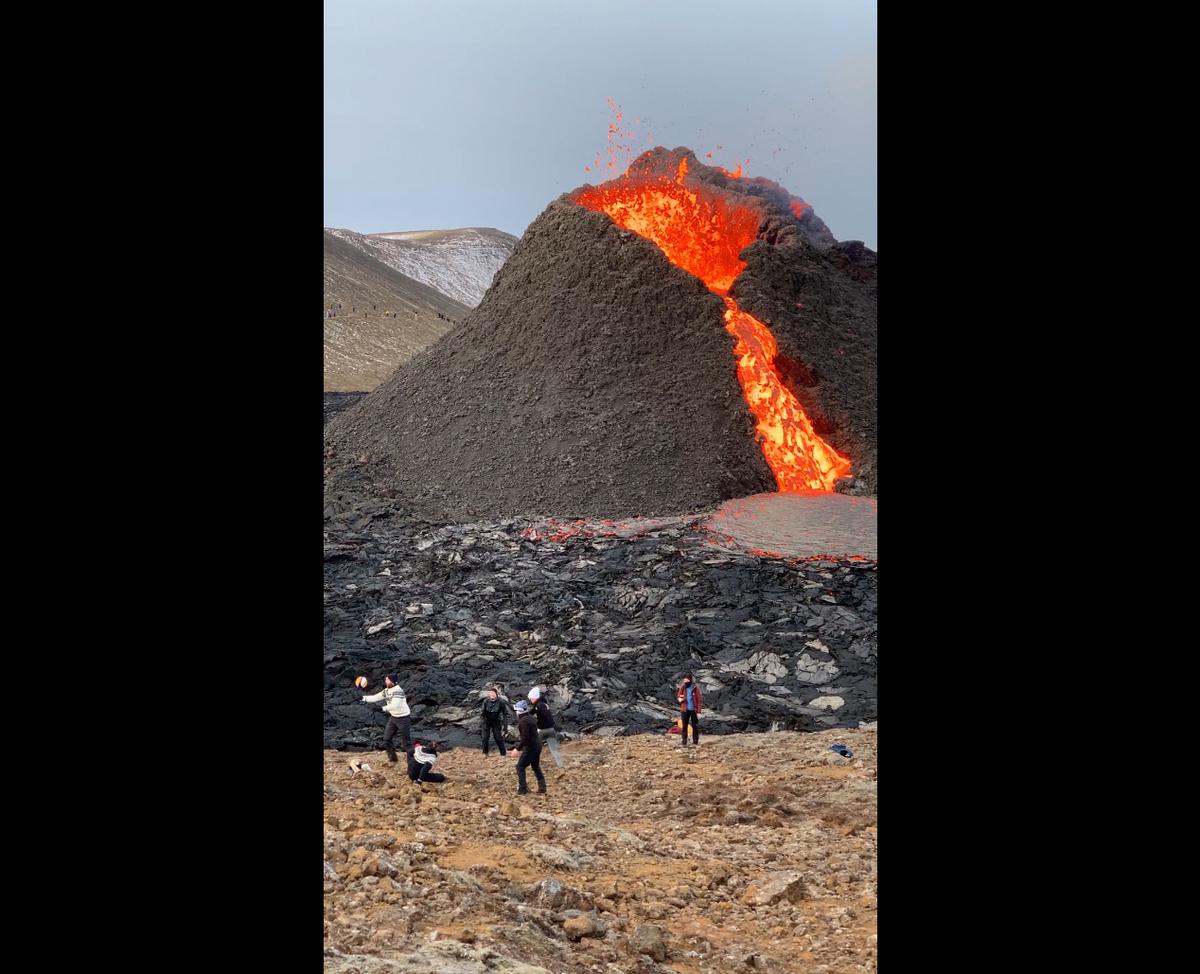 "I went with my friend Árdís to see the eruption with our own eyes and experience the forces at work," said Rut, 28, from Reykjavík, Iceland.
"We were heading back when we noticed the team playing and thought it was a very beautiful moment of people enjoying their time in nature.
"The video features professional players, including Thelma Dögg Grétarsdóttir, who is on the Icelandic National Volleyball team."
(SWNS)
The players were there to shoot a video for a volleyball challenge on Instagram, said Rut.
She added, "When I shot the video I didn't know them and thought it was a family playing, but they later got in touch with me.
"If all caution is taken, we should all respect and enjoy the pure nature and the forces of the earth, as every moment is precious and nothing should be taken for granted.
"Just less than a month ago this was just another valley in Iceland. Now it will never look the same."
Epoch Times staff contributed to this report.