A premature baby girl who lost her twin brother just hours after being born has proved to be a fighter. Having survived, she's heading home with her mom and dad after 14 months in the hospitals.
Baby Ada Laurel Mesnard weighed just 1 pound (approx. 0.45 kg) when, at just 23 weeks, she was delivered at New York's Vassar Brothers Medical Center in February 2020. Her brother, Weston, passed away 16 hours after birth.
On April 12, Ada was discharged from Blythedale Children's Hospital in Valhalla and headed home to Poughkeepsie for the very first time.
Before departing the hospital, the bouncing baby girl weighed in at a healthy 19 pounds (approx. 8.6 kg).
"Usually you get a good idea if there's going to be something seriously wrong by 18 months," pediatrician Dr. Dennis Davidson
told ABC7
. "She is 14 months now, and she is a rock star."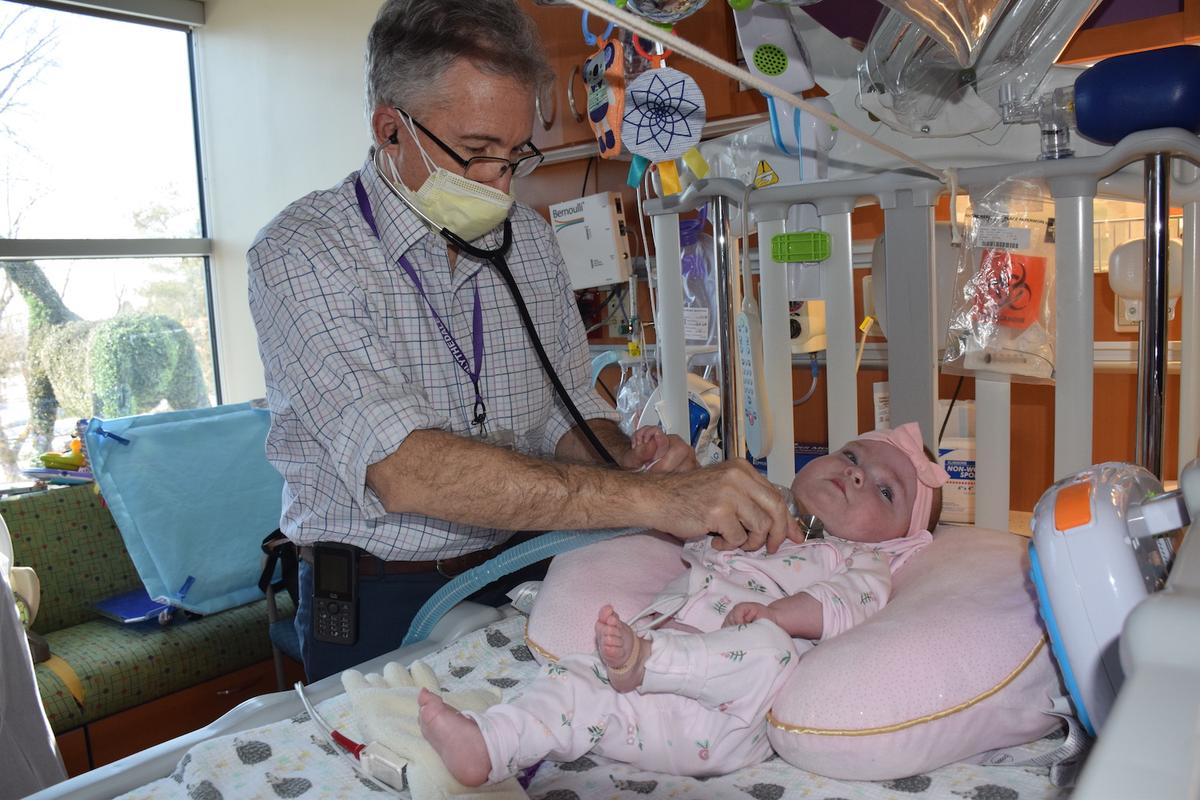 Ada's mom, Laurena Mesnard, a teacher at Haviland Middle School in Hyde Park, had been looking forward to Ada's homecoming from day one.
"Every time I saw a baby go home ... I would always whisper to Ada, 'It's gonna be your turn some day, you're gonna go home too,'" she
told CBS
.
Ada fought hard to make it to her discharge date. At birth, she was diagnosed with respiratory difficulties, including bronchopulmonary disorder, and needed a ventilator to help her breathe. She was also fitted with a gastrostomy tube for feeding and had hearing issues.
The tiny patient was transferred between Westchester Medical Center and Blythedale, enduring four months without visitations from her father Pierre, as strict viral containment measures were in place. She started intensive speech, feeding, occupational, and physical therapies in September and spent the next six months making milestones.
Beyond gaining weight, Ada learned to hold her head up, sit up, play, eat pureed food and formula, start to communicate, and even breathe on her own.
The fighter rang in her first birthday at Blythedale, receiving nearly 100 cards from well-wishers across New York and neighboring states. The day was bittersweet, though. Ada's journey may have been miraculous, but her brother's absence was felt by her parents.
Upon leaving hospital, Laurena and Ada held up a handwritten sign, reading, "After 408 days, I'm finally going home with my parents." The baby was sent home with a tracheostomy, which her parents have been taught to maintain.
To support Ada's ongoing journey, the family's friends started a crowdfunding page to help cover mounting medical expenses. "This girl right here sets her own destiny," organizer Melissa Ann posted on March 11. "[Doctors] give her a time frame for something and she beats it. There is no holding this baby down … She is destined for greatness."
Laurena and Pierre, grateful to Ada's rehab team, are simply looking forward to some "normal family time" at home with their delightful daughter.
The mom hopes her baby will conquer mountains. "I hope that she does whatever makes her happy," Laurena shared upon Ada's discharge. "She's been through so much, and I hope she can find what she really likes in life."