Spanish painter Silvestre Santiago, better known as Pejac, creates incredible street art. Playing with perspective, he produces trick-of-the-eye pieces that surprise and thrill.
Seemingly magical works include gravity-defying shoes on lamp poles in London, a shark fin on the sidewalk in Tokyo, and an artwork themed around the pandemic-related social distancing on a cemented wall at Valdecilla general hospital in Spain. Cleverly, Pejac's art invites people to move in close, then take a step back, invoking an "ah-ha!" moment as they realize what they're looking at.
The detail in his images is exquisite, showing a dedication to the artistry that began some 20 years ago as a student in Milan, when he first discovered urban art. At night when the streets were empty, the budding young artist would spend his time painting on walls before returning the next day to see peoples' reactions.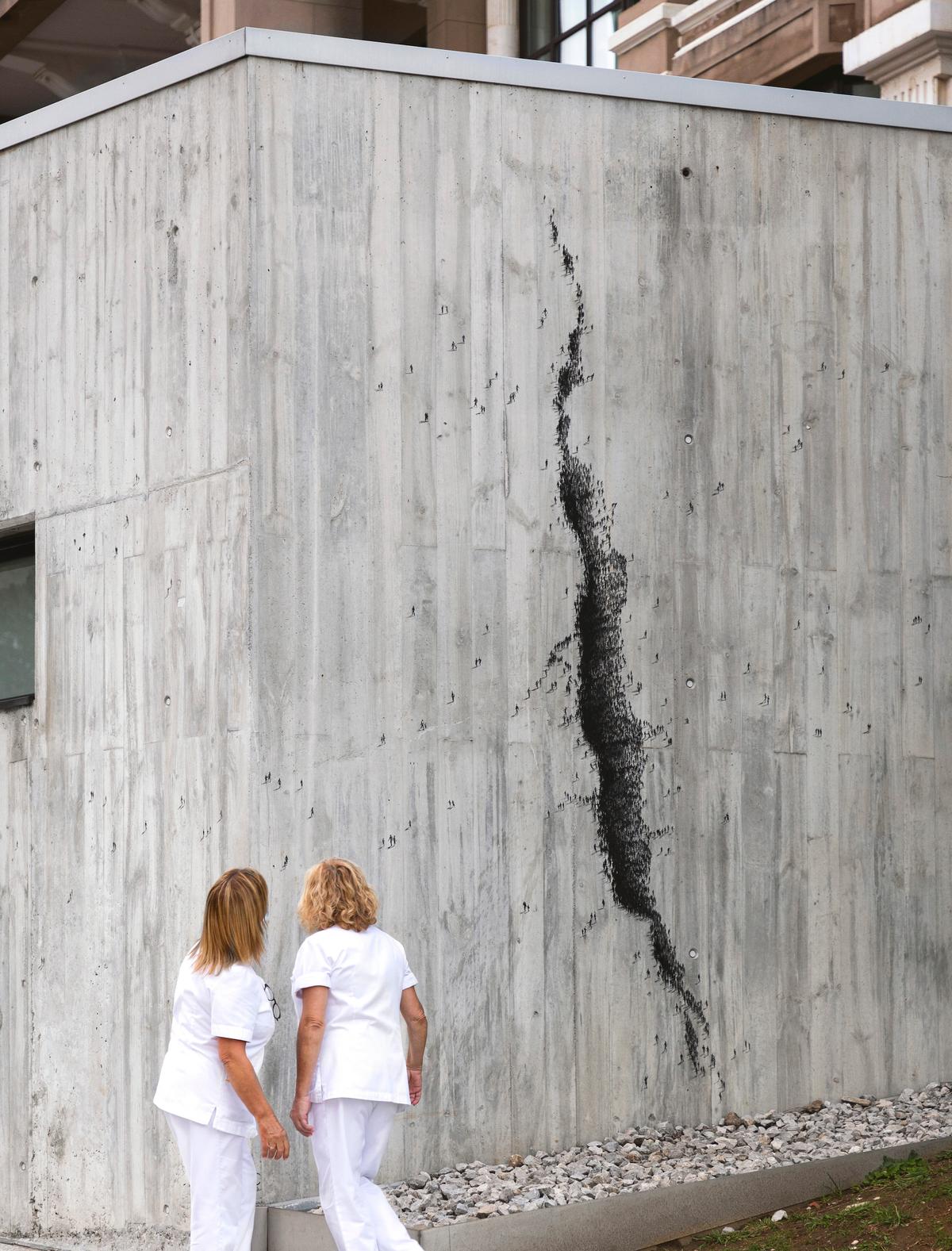 One of Pejac's specialties is "trompe l'oeil": creating the illusion of three dimensions through realistic imagery. You only have to see his works carefully placed in locations such as Istanbul and New York to realize he's a master at it. The 45-year-old says he relishes the challenge.
Pejac told The Epoch Times in a statement that he enjoys creating optical illusions with his "rudimentary tools" of paintbrush and colors, as tricking the human eye and mind is not easy. And when passersby suddenly catch a glimpse of his street art and think they are looking at something that isn't truly there, they feel compelled to get closer to the painting to touch it, only to realize that the artwork is plain flat.
"Then they look at the work as if it were a magic trick. I love creating that feeling," he said.
In addition to inner-city spots around the globe, Pejac's paintings appeared on the walls of refugee camps in Jordan in 2016. In March 2020, he put his resourcefulness to use by launching the #stayarthome initiative, wherein people from more than 60 countries shared their artwork with the world from the windows of their homes.