Birds have been captured in flight, in fights, and in brisk action like never before in 2023's Bird Photographer of the Year competition.
Amongst photographers from all around the world, who
submitted
a total of 20,000 images, American photographer Jack Zhi took the top gong, and a £5,000 (approx. US $6,150) grand prize, for his striking shot of a peregrine falcon tackling a brown pelican that flew too close to her nest in Southern California, titled "Grab the Bull by the Horns."
"For four years, I attempted to capture the rare sight of the female falcon attacking large brown pelicans with incredible speed and agility," Mr. Zhi said in a press release. "I love the eyes of the pelican in this image, surprised and scared."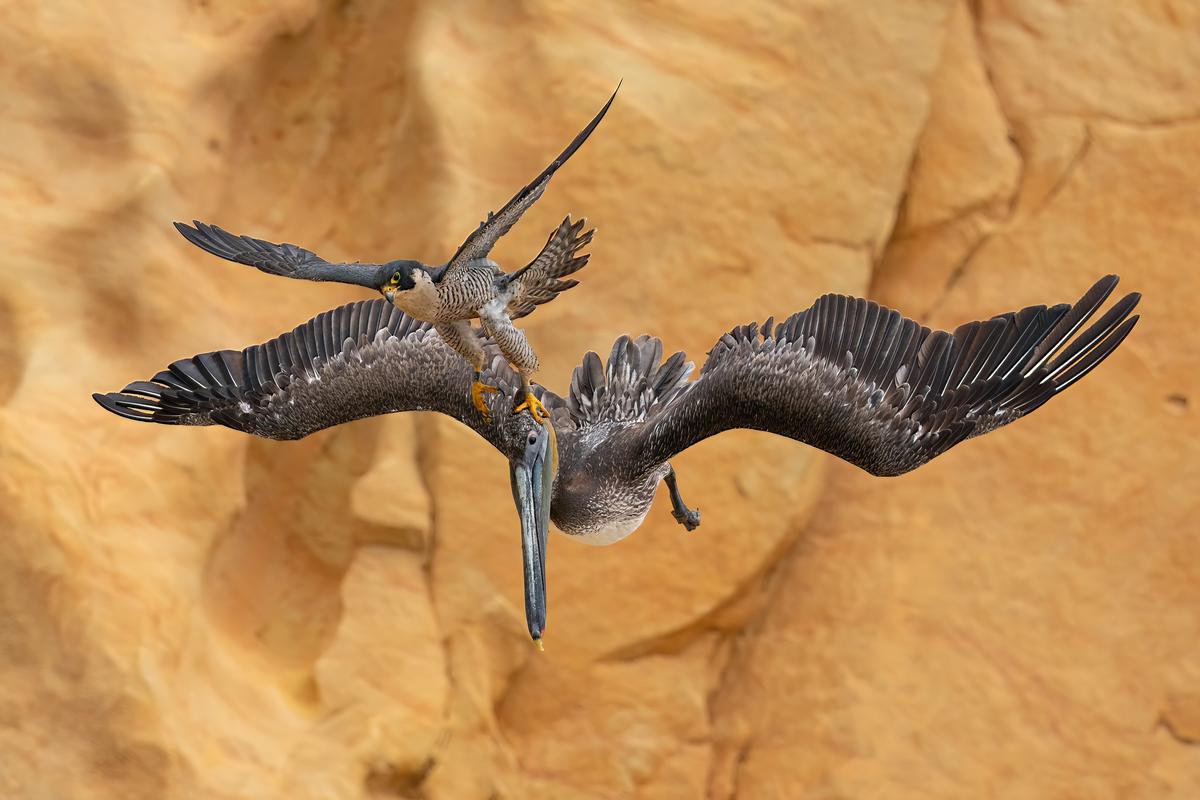 While the moment was "over in the blink of an eye," it was immortalized in Mr. Zhi's perfectly timed photo, and he believes he will remember it forever.
Besides the overall winner, the annual bird photography contest recognizes eight sub-categories–best portrait, birds in the environment, bird behavior (in which Mr. Zhi also took first place), birds in flight, black and white, urban birds, conservation, and comedy–as well as portfolio and video categories.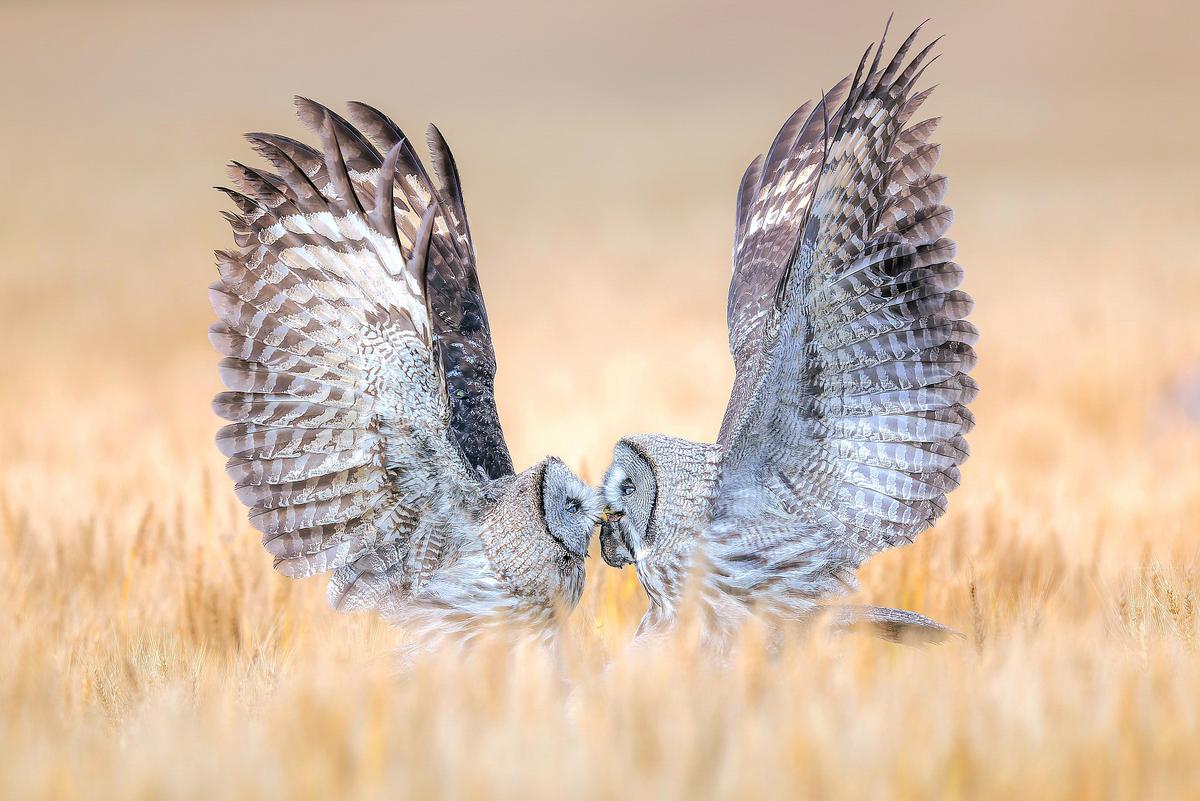 Other winning entries featured flamingos flying in formation, irate penguin parents, and a purple heron with a mighty mouthful, among many others.
Young photographers were also given their moment to shine in the spotlight. Young Bird Photographer of the Year 2023 was awarded to 17-year-old German photographer Anton Trexler for his moody night photo of a blackbird silhouetted against a yellow moon.
"Getting up before sunrise allows you to experience the magical awakening of animals," Mr. Trexler
told
The Atlantic, alluding to the inspiration behind the winning shot.
Contest director, Will Nicholls, believes these submissions are not only a testament to the talent of the artists but are also "a poignant reminder of the breathtaking beauty of birds."
Over 250 submissions from the contest, including all winners' photos, have been published in a commemorative
hardback book
. Besides its prize fund for the overall winner, Bird Photographer of the Year has also donated money to its partner charity, Birds on the Brink, which will help fund grass-roots bird conservation projects around the world.
Below are some more photos from the competition:
Looking for the best photography accessories, here's a list of items that's specially selected by our team. We may receive a commission for some of the purchases made via links on this page, which supports our truthful and independent journalism.