Photographer Zay Yar Lin's shots of Mongolian herdsmen charging across snow look as if straight out of a movie. But the pictures, taken during a traditional winter festival, represent a battle to preserve one of Earth's sacred ways of life.
Recounting a conversation he had with one of the herdsmen he met on location, Lin told The Epoch Times they are maintaining Mongolia's horse culture.
"He said young people don't want to listen to their parents, and sell their horses," the photographer recalled. "They no longer want to work on the grassland. They want to go to the city and enjoy themselves."
The rapid decline of Mongolia's horse and herdsman culture was a prime motivator for Lin's visit.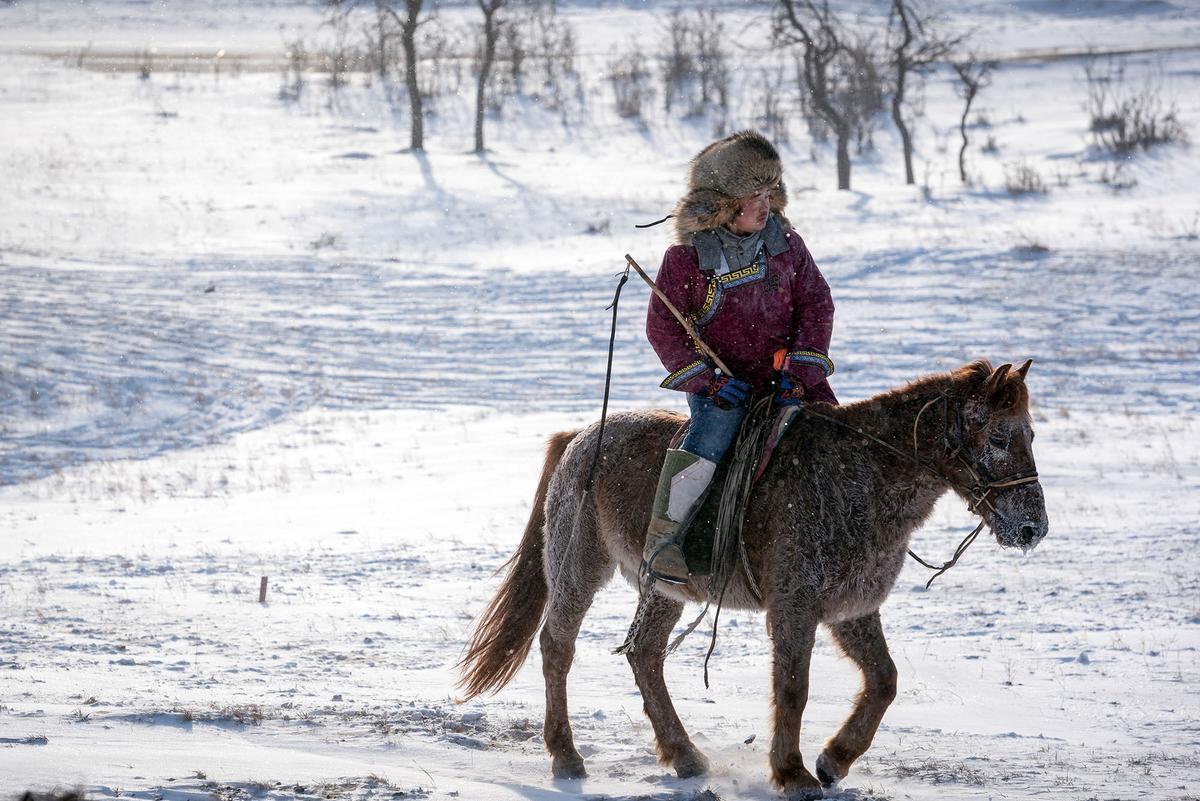 "I would like to record this horse culture before it vanishes," he said, referring to the nomadic tribal people living in East Asia.
Lin, from Myanmar (formerly Burma) works as a ship's captain but stays on the move during downtime. He loves telling stories through images, his work featuring in several prestigious journals, including National Geographic. Entirely self-taught, Lin has won numerous national and international awards for his photos. One of his hallmarks is to process them with a natural look, rather than pushing contrast and color.
"Two of my seafarer friends introduced me to photography when I was chief officer," he said. "They introduced me to a lot of inspiring photos and later I realized photography is my passion.
"I believe photography can inspire us to make a positive change in our world."
The day Lin captured local horsemen racing around a white prairie in Inner Mongolia, there had been a night of heavy snow. Since he hails from tropical climes, working in freezing temperatures, often below minus 20 degrees Celsius, was Lin's biggest challenge — but it was worth it.
"The experience was so exciting and memorable, even if it's difficult to press the camera shutter outside in the cold weather since my hands are shaking and freezing," he said. "Sometimes, cameras are not working due to the temperature, and we use a heat pack to warm them."
It was a once-in-a-lifetime trip for Lin, who traveled with photography friends from China and Hong Kong. While they are far fewer in numbers now, the nomadic pastoralists are superb horsemen who travel with their flocks of sheep, goats, and horses over immense grasslands.
Moving from pasture to pasture to find better grazing areas typically results in better milk, meat, and healthier herbs that bring more income. In areas where there is a scarcity of food and water, movement of the herds prevents starvation and death, as the herd will have access to green pastures and water elsewhere.
Known as "the people on horseback," the Mongolian herdsmen view the horse as a source of joy and pride. Mongolian horses are used for travel, herding, hunting, and sport, and are highly prized. During the winter festival, they are rounded up for horse racing, which takes place to celebrate Mongolian culture alongside camel racing and wrestling.
For Lin, it was an epic experience, one he'll never forget.
"I loved the energy and skill of the herdsmen and horses galloping in the snow in temperatures under -20," he said.
After the mid-20th century, more and more herdsmen ended their nomadic way of life and settled down, building yurt-like houses of mud and wood, and one-storied houses. Soon, there will be less and less living the traditional way, which makes the winter festival — and work like Lin's — ever more precious.