An 8-year-old boy, and his traumatized mother, are recovering after a freak accident in which the child became tangled in his seatbelt. He lost consciousness, and almost lost his life.
Mom Siobhan Sherbovich, from Woburn, Massachusetts, was driving her children home from an ice cream shop on Sept. 12 when her 8-year-old son, Brayden, called out from the back seat that he "can't breathe."
"He just said, 'Mom, I can't breathe, I'm stuck,'" Sherbovich
told
 WCVB.
The mom doesn't know how it happened, but her son had the middle, free-hanging seatbelt wrapped around his neck; the belt's locking mechanism had activated as Brayden struggled.
"Before I could even process anything, he was basically hanging from the ceiling," Sherbovich said.
Brayden turned blue and started bleeding from the nose as the pressure mounted. Sherbovich pulled over and rushed to her son's aid but was unable to untangle him.
She had parked outside a Bedford hair salon and ran inside, where staffer Elizabeth Costaran came out to help, lending the distraught mom a pair of haircutting scissors. Meanwhile, the salon's hairstylist Daisey LaCourse called 911.
Sherbovich cut the seatbelt toward the roof of the car, freeing her son, who tumbled lifeless to the ground. She administered CPR on her son.
"[W]ithin what felt like an hour, an eternity, he just went [audible gasp], 'What happened? I'm okay,'" Sherbovich said.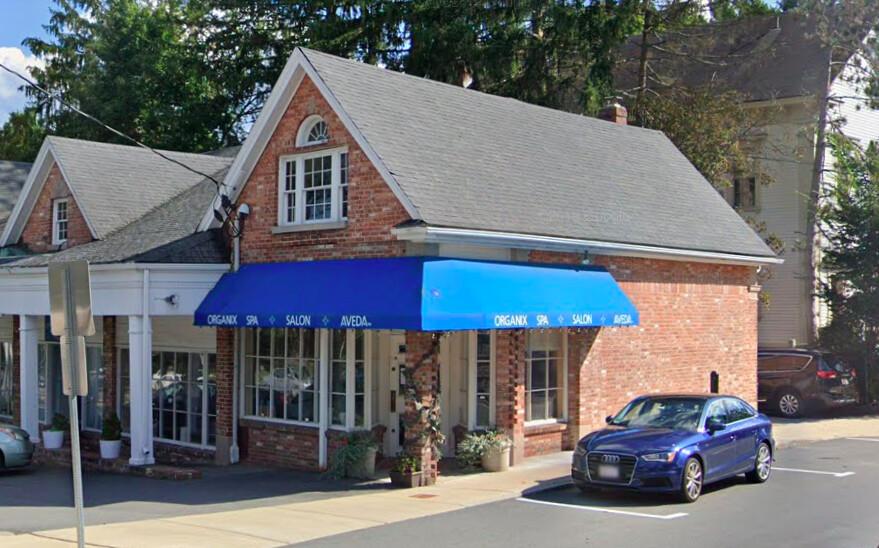 Brandon was whisked to a hospital and is making a full recovery, but his mother is still feeling the aftershocks.
Bedford Police Chief Robert Bongiorno, whose department responded to the emergency, claims he hasn't heard a story like this in 31 years of policing. To him, Sherbovich is a hero.
"Police and fire are trained on how to handle this type of situation," Bongiorno 
told
WBTV. "For her to keep cool, to go into a facility, a salon, get a pair of scissors, come out, cut the seatbelt off her son, begin CPR and essentially save his life is just absolutely amazing."
On the department's official
news blog
, police reinforced seatbelt safety guidelines for young families, including always ensuring that kids wear their seatbelts and encouraging young ones not to slouch or lean against the windows while driving.
Police are investigating how Brayden's seatbelt became tangled, Bongiorno confirmed, urging parents to exercise caution in the meantime. Sherbovich advises parents to keep belt-cutting scissors in the car at all times.
"[T]he main point is for people to be prepared," she told WBTV. "I don't want another mom, I don't want another parent, to ever see their kid go through that."
We would love to hear your stories! You can share them with us at emg.inspired@epochtimes.nyc