A mother of two premature babies, who endured the emotional rollercoaster of the NICU twice, is celebrating her boys beating the odds and meeting their milestones. Now, she runs a nonprofit dedicated to supporting other vulnerable babies and their families.
Alena Smith's oldest son, Wendell B. Smith III, nicknamed Tre, was born prematurely at 31 weeks on April 6, 2010. He weighed just 3 pounds 12 ounces (approx. 1.7 kg) and spent the first five weeks of his life under the watchful eyes of NICU staffers at Wake Med hospital in Raleigh, North Carolina.
"It was hard becoming first time parents and adjusting to life in the NICU," Alena recalled, speaking to The Epoch Times via email. "We always wondered when we would get to bring our baby home."
In addition to accepting that she and her partner had to be patient and wait for Tre to gain strength and join the family home, Alena struggled to produce breast milk. She developed mastitis, adding to the family's heartache. However, eventually, Tre pulled through.
Eight and a half years later, Alena was forced to endure yet more uncertainty when her second baby boy, Charlie Michael Smith, was born prematurely at 25 weeks on Nov. 2, 2018. Delivered via emergency cesarean section, Charlie weighed only 1 pound (approx. 454 g) and was given a less than 50 percent chance of survival.
During his protracted stay at the NICU, Charlie had numerous surgeries, a tracheotomy, was fed through a G-tube, and coded twice, needing resuscitation.
"To say that this was a major test for our family would be an understatement," Alena described this phase, "but again, during our deepest and darkest times, we [were] steadfast and mustered up strength to keep fighting."
Owing to hospital safety restrictions due to the cold and flu season, Tre had to wait for six long months before meeting his baby brother for the very first time.
Looking back, Alena feels that it was a sense of imperative that pulled them through. "Charlie's journey was long and hard, filled with highs and lows, but we honestly feel our family got through it the second time because we knew in the end our story would help other families," Alena reflected.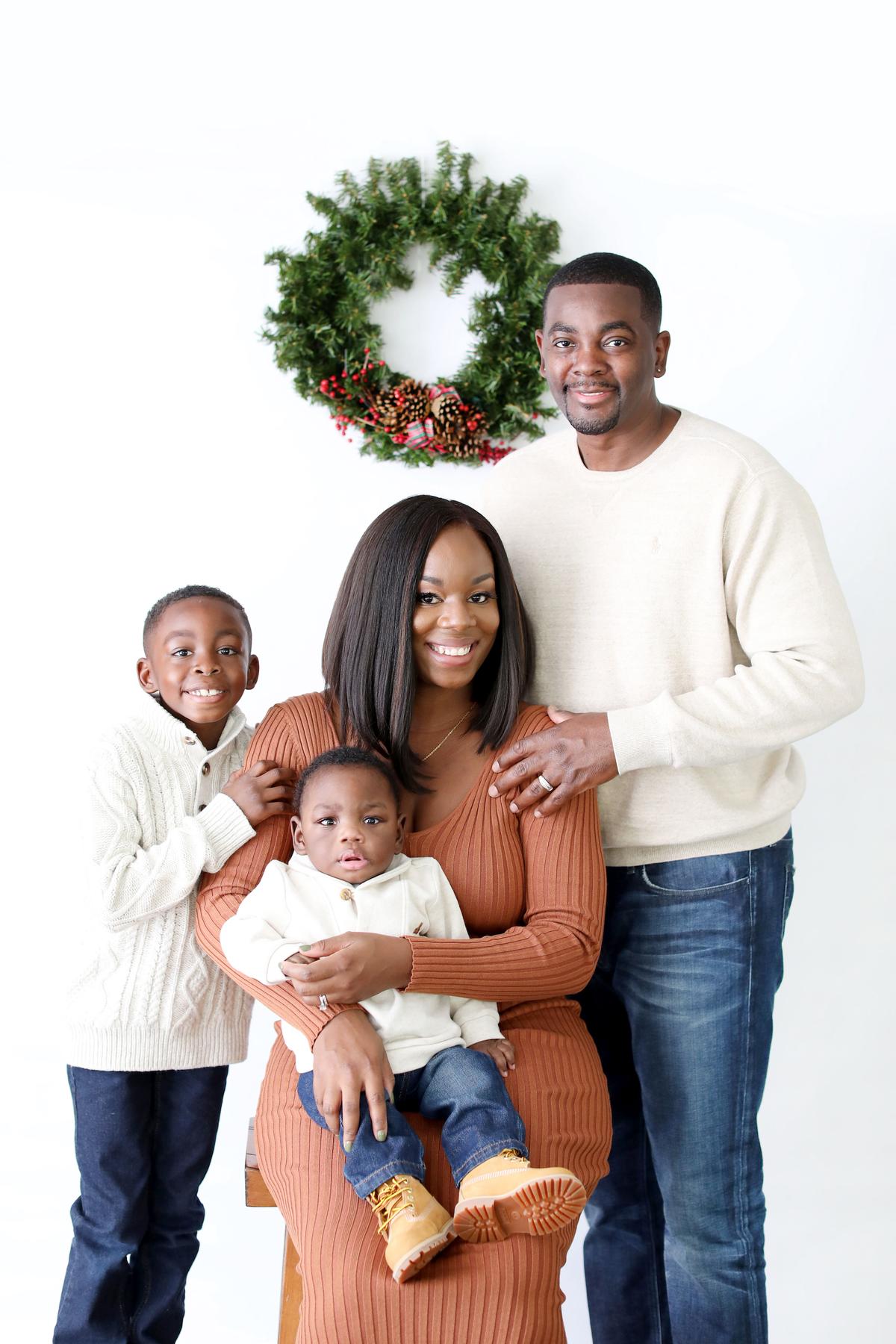 Today, the proud mom said that 9-year-old Tre is doing "amazingly well" and is loving his role as a big brother. He speaks both Spanish and English and is already showing great promise in baseball.
Meanwhile, Charlie too has made significant progress and has beaten the odds to hit all of his developmental milestones with help from the family's chosen nursing company, Optimum Pediatric Services. "This journey has truly shown the fighter in him," she said.
Sharing on
Instagram
on the anniversary of Charlie's homecoming, Alena elaborated: "[Two] years ago today we brought our Charlie home via ambulance after 328 days in the hospital. He hasn't looked backed and we are so proud of him!" she wrote.
After going through the NICU journey twice and giving birth to two premature babies, Alena wanted to share her firsthand experience with other preemie parents who may need support, and thus started her nonprofit called 
Trust Your Strength
. "I understand the support that is needed while mommas embark on that journey and what it means to raise a medically-fragile child," Alena explained to The Epoch Times.
"My mission is to help other mommas and miracles know that their strength is admirable," she added, "and to remind them they don't have to be strong alone."
Looking ahead to the holiday season, Trust Your Strength is collecting donations for families who will have to spend Christmas in the NICU. In 2019 alone, the group gifted over 100 bags of self-care items to mothers at both Children's Healthcare of Atlanta Scottish Rite Hospital, and Northside Hospital.
Alena posts updates via the nonprofit's
Instagram page
, and has even condensed her wisdom into a
book
, "Trust Your Strength: A mother's tips, journal and scripture to bringing her miracles home." Proceeds from the book go back to the nonprofit's ongoing work.
As her boys grow, Alena says that Tre and Charlie are happy, healthy, and full of love for one another, despite a smattering of sibling rivalry.
"Our family is a circle of strength and love, with every birth and every union, the circle will grow," Alena reflected. "[E]very joy shared adds more love, every crisis faced together makes the circle stronger."