When Amelia Rude, from Bloomington, Indiana, shared a photo of a crystal that perfectly emulates a piece of fried chicken, it caused a storm on social media. An overwhelming majority of netizens agree that the delicious-looking stone looks good enough to take a bite from.
Twenty-year-old Amelia, who runs a gemstone jewelry business named Unbeadable Energies with her boyfriend from her home, posted a photo of her rare crystal find on the subreddit thread "
forbidden snacks
" on June 27, titled "Forbidden Fried Chicken (it's calcite)." In no time, the post quickly went viral.
"I knew it played a pretty convincing fried chicken," Amelia
told
Unilad, "so I expected it might get a thousand upvotes or so, but I was surprised when it took off the way that it did."
Alluding to the mouth-watering piece, the gemstone aficionado said, "It's a calcium carbonate cluster."
She further added: "There are two varieties: calcite and aragonite. A simple vinegar or HCl test would determine which one it is, but I'm hesitant to erode its natural, crispy beauty."
However, according to Amelia, crystals that resemble food are not as rare as people might think. She admitted she had never seen a crystal that so closely resembled a chicken tender before but explained that "slices of rhodochrosite can look like both ham and grapefruit, and dark pink rose quartz plays a good raw meat."
After Amelia came forward as the owner of the fried-chicken crystal on
Twitter
, hundreds of netizens left comments for the eagle-eyed gem collector. "I must procure one for myself to feast my eyes upon,"
wrote
one person. "I would try to bite this without hesitation,"
added
another.
"Congrats on owning one of the coolest things on the planet," one netizen
commented
, while others continued to salivate over the tasty-looking crystal cluster, begging Amelia to name her price.
Amelia then posted an
Instagram
update on June 29 in response to the viral frenzy over her finger-lickin' find. "Good morning from me & my chicken tender crystal who is looking particularly edible today," she wrote. "I posted this as a joke ... and it's really taken off!"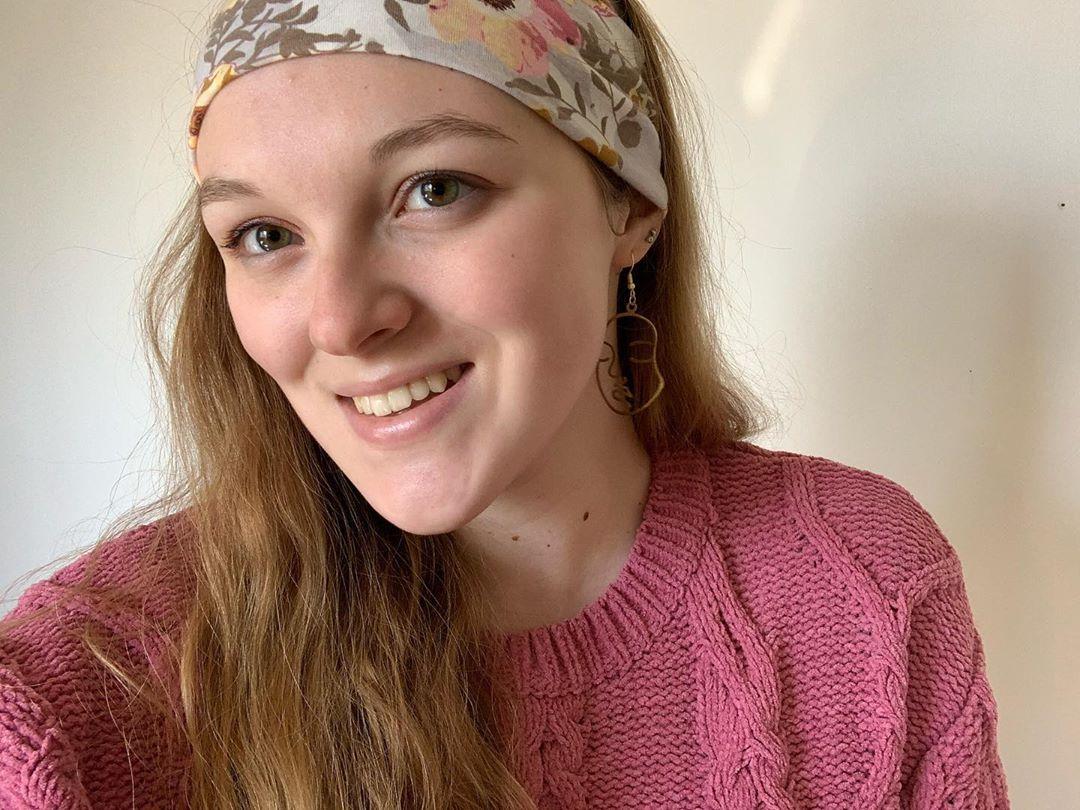 Amelia
told
Vice that she frequently purchases new crystals for her jewelry collection and admitted that she chose the calcite specifically for its comic, uncanny resemblance to a crispy fried chicken.
"Ever since I was a little girl, I would always pick up rocks that I found enticing," she explained. Amelia started collecting larger pieces in September 2019, and her collection quickly grew from around 100 crystals and gemstones to over 700.
"It's almost impossible for me to fathom that something so brightly colored and intricately detailed can be found in the earth growing naturally," she reflected, adding, "I think that rocks and minerals are some of the most beautiful things nature has to offer."
The jewelry maker advises others to look for a calcium carbonate mixture of calcite and aragonite if they want to own a chunk of imitation fried chicken for themselves. The most chicken-like of all the calcites, she added, hails from Mexico.
Despite a plethora of offers, Amelia's own piece of inedible chicken tender is not for sale.
"It's probably not worth more than $30," Amelia
told
Unilad. "Of course, the clout might be worth more!"
We would love to hear your stories! You can share them with us at emg.inspired@epochtimes.nyc