A keen gardener from England was left surprised after discovering that her home-grown potato looked just like her beloved pet dog.
Joanne Gudger, 47, harvested some spuds at her allotment and was amazed to find that one resembled the head of her 13-year-old American bulldog, named Dave.
On discovering the epic find, the mother of three from Atherstone, Warwickshire, rushed to take a snap so that she could share it with her friends and family.
"As soon as I pulled it out of the soil I knew straight away that it looked like Dave and I took a picture to send to my other half, Mark—even he said it's the spitting image of him," Gudger recalled.
Alluding to the find, Gudger said, "it was just perfect how the potato had Dave's jowls and everything."
Gudger then posted the image of the potato alongside an image of Dave in various allotment groups on Facebook, where it unexpectedly racked up hundreds of likes.
"Everyone was joking in the comments and saying that they're going to be careful digging their potatoes up in the future in case they dig up a puppy," she shared.
According to Gudger, who is an operations manager at a health care company, Dave has recently been suffering from Cushing's disease, which is unfortunately incurable, so this discovery has really helped cheer them up.
"He's getting older now and is going a bit grey so he probably looks more like the potato than ever!" Gudger said. "We now call him 'potato head Dave.'"
However, the hilarious find didn't just end up being a "breath of fresh air" to Gudger and her family but even her co-workers amid the pandemic.
"Our carers visit our vulnerable customers in their own homes providing crucial support," she said. "It's obviously been a very trying time but this has cheered us all up massively."
For those who are curious to know what Gudger did with the doggy-faced potato, she said that she and her family decided against eating it, as it was a "masterpiece." She kept the potato as a pride of place on a windowsill.
However, not long after, the potato rotted away and got composted away as it no longer resembled the dog.
Needless to say, Gudger is still in hysterics with her rare find. "I still keep laughing about it because I'll probably never grow a potato that looks like my own dog again," she concluded.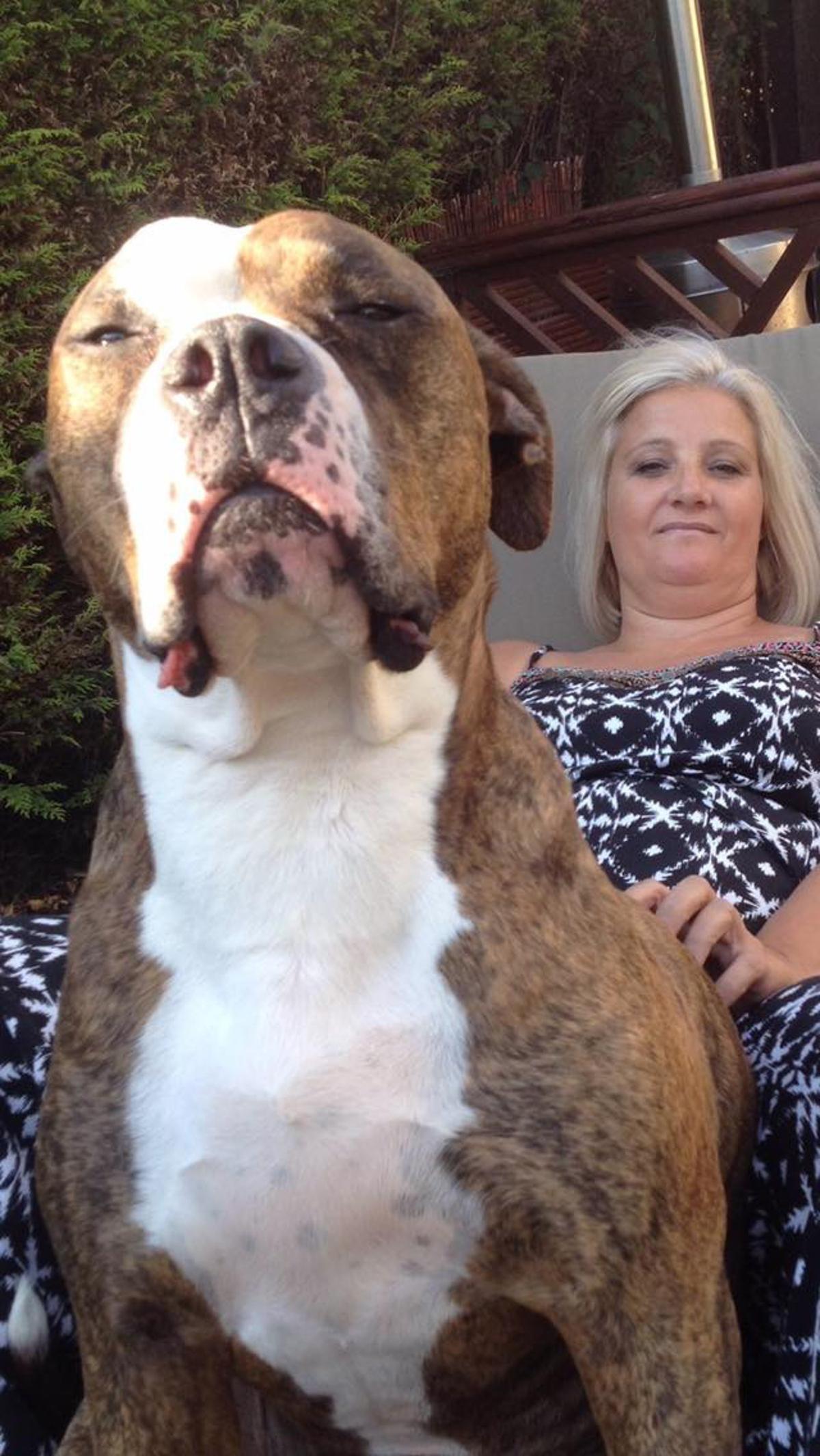 Epoch Times staff contributed to this story.