Lindsy Metz had just 30 minutes to evacuate her home in Magalia, California, as the devastating Camp Fire drew near in November 2018. She rounded up her children, vital belongings, and pets, with the exception of one: her black cat Artemis.
"He was right by the door," Lindsy explained to
ABC 7
. "I ran up on him too quickly, and he bolted."
The family had no choice but to leave without Artemis. Tragically, the blaze destroyed their home, and Lindsy was forced to reckon with the possibility that 8-year-old Artemis had perished in the fire. She described the aftermath of the loss as "devastating."
"I went and looked at every single cat picture," she recalled. "I called on every black cat."
Haunted by the hope that Artemis may still be out there, Lindsy couldn't let go. Eventually, her kids pleaded with her to move on.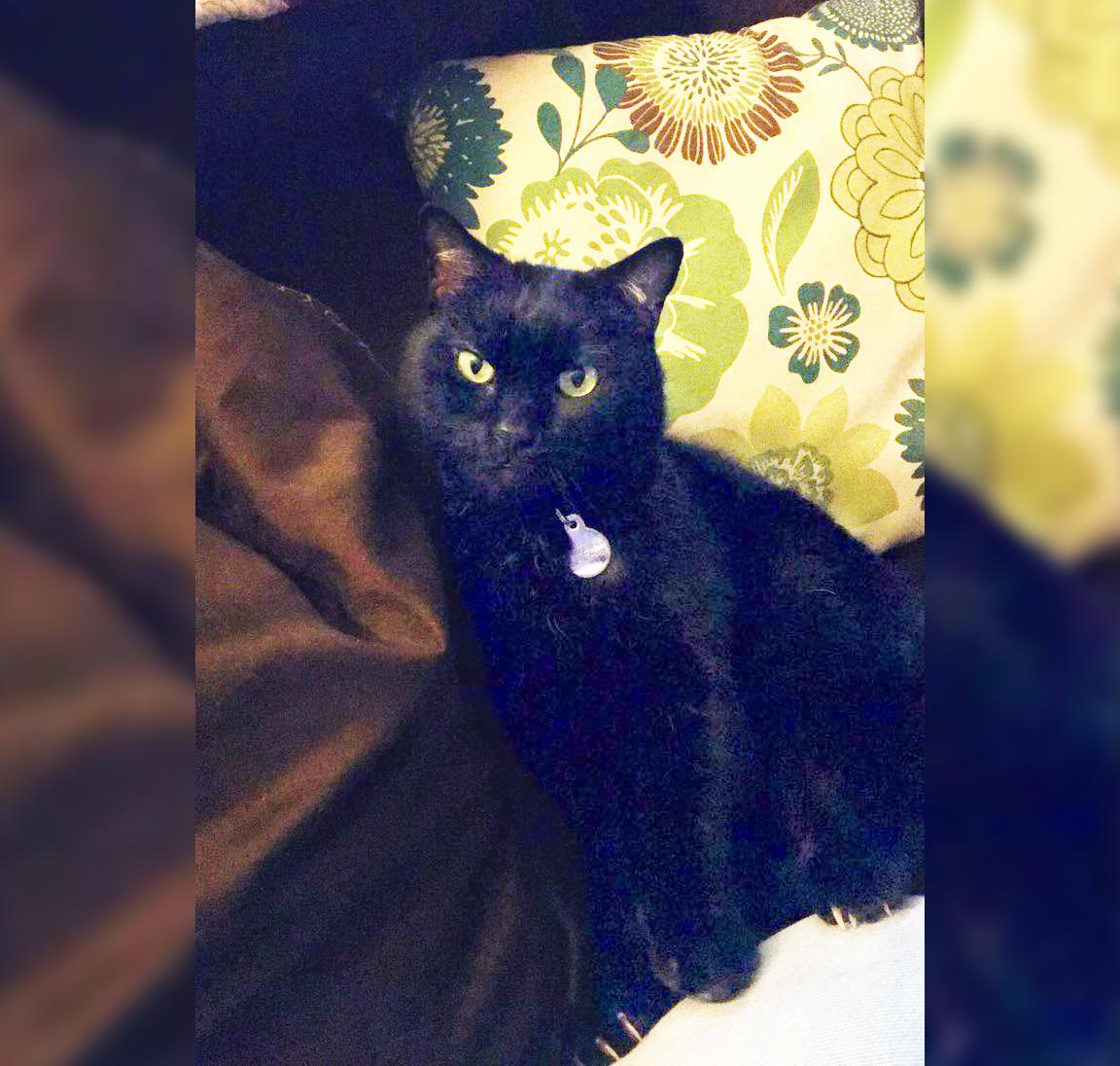 However, 23 months after the Metz family lost their home and Artemis was presumed dead, Lindsy's instinct was piqued by a post on Facebook. A friend shared photos of a stray black cat on Sept. 18 that looked uncannily like Lindsy's long-lost pet.
The friend sent a video to help Lindsy identify the cat, and the sound of her cat's meow triggered instant recognition.
It was Artemis.
Lindsy's oldest son had the same instinct—"His eyes got wide," she said—so the family jumped in their car.
He was a little skinny and suffering a respiratory infection, but he was safe, and he was alive. After fleeing the flames, the industrious cat had found shelter and sustenance just a few miles from home.
On Sept. 22, Lindsy shared the remarkable reunion on
Facebook
. "I looked for months on end to find my kitty.. with all hope getting less and less as time went by, a piece of me was lost since that day, but I never stopped looking," she captioned.
"I don't know how this happened or what angles [sic] brought him back to me, but my heart is absolutely so full having him back ... Miracles happen."
The Metz family, now complete, is also now planning to move back into their Magalia home once it's fully rebuilt.
We would love to hear your stories! You can share them with us at emg.inspired@epochtimes.nyc