A photo of an emaciated Nigerian toddler drinking water given to him by a woman went viral in 2016. The little boy, who was on the brink of death, was helped by a kind stranger who has been living and working in Nigeria for eight years.
Anja Ringgren Lovén took the little boy into her care and named him "Hope." Miraculously, he survived; almost five years on, his transformation is unbelievable.
"Despite my experience, the rescue of Hope was one of the most emotional rescue missions I have ever been a part of," Anja told The Epoch Times via email.
Anja was with her husband, Nigerian law student David Emmanuel Umem, and their son, David Jr., on the day they found Hope. David has assisted on over 300 rescue missions and has "seen more horrors than anyone can imagine," said Anja, "but when we found Hope I saw for the first time a terror in his face."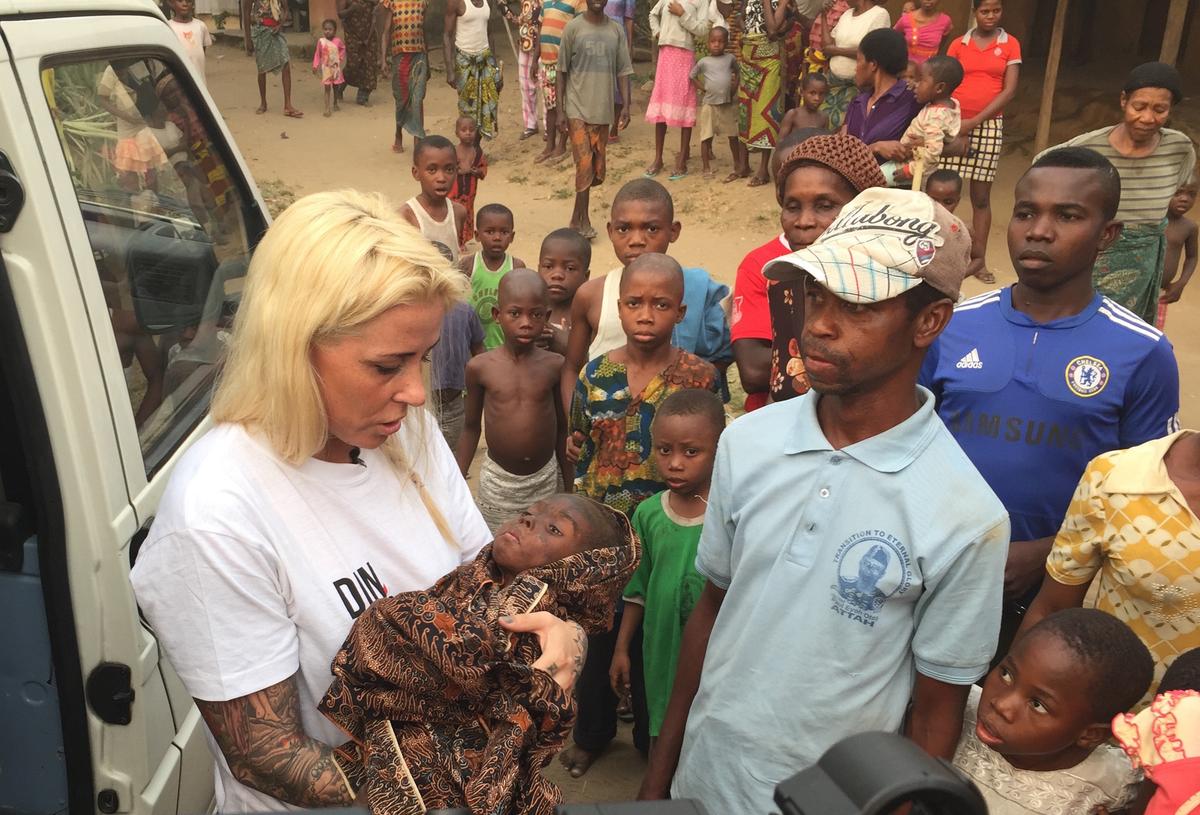 The couple had received a local tip that a child had been outcast by his parents and community, accused of being a witch. For eight months, the toddler had been roaming the streets, trying to survive on his own.
On Jan. 30, 2016, Anja and David set out to find him.
"I became sick to my bones when I saw the state he was in," Anja recalled. Holding the gasping child in her arms, Anja named him Hope, a word she has tattooed on her fingers as an acronym: Help One Person Everyday. With the intention to not let the little boy die without a name, Anja looked at David and suggested the name.
Despite everybody's expectations, Hope survived. Under the care of Anja's team, he began to show signs of warming to the world around him, sitting up, smiling, and interacting with his carers at Anja's
NGO
 Land of Hope's children's center in Akwa Ibom State.
On the four-year anniversary of Hope's rescue, Anja shared an emotional
update on Facebook
.
"I think most people in the world have seen or heard about the famous picture of Hope and I," Anja wrote. "I don't want to share the picture today. Instead, I want to share pictures of Hope how he looks like today ... a very strong, intelligent, funny, and beautiful young boy, who despite all odds, survived!"
Hope has seen the original picture of his rescue many times. He recognizes himself and smiles. "Children are born with the ability to forgive," Anja reflected. Today, Hope loves attending school, painting, and being creative. He is thriving, and his story is emblematic of Land of Hope's incredible mission, which is to "save innocent children, accused of witchcraft, from exclusion, torture, and death."
Anja's impulse to help others began during her childhood in Denmark. When Anja was 3, her parents separated, and her father, an alcoholic, left her mother to raise her and two other siblings all alone.
"My mom worked in an elderly home and she always told me about equality and human rights," Anja told The Epoch Times. "She would often talk about African children starving and living in extreme poverty."
Thus from an early age, Anja shares that she developed a fascination to make a strong impact in society and took great interest, especially, in African children.
During conversations at the dinner table, Anja and her twin sister always spoke about sending food to children in Africa.
Sadly, Anja's mother died of cancer when she was 23. Devastated, Anja drew on the compassion and tenacity she had learned from her mom and followed her dream; she quit her job in Denmark, sold all her belongings, and moved to Africa.
Horrified by the phenomenon of witch accusations and child abuse, Anja wanted to bring more awareness to this superstition. She then established Land of Hope in 2012.
"No world leaders talked about the fact that about 10,000 children every year in Nigeria are involved in accusations of superstition that lead to torture and killings," Anja explained. "I needed to give the children in Nigeria a voice."
"Witch" accusations are a growing issue in many African countries, said Anja. Crop failures, job layoffs, or infertility may prompt a family to make an accusation, and children are easy targets.
Alarmingly, Nigeria's Child Rights Act of 2003—a legislation that should prohibit the abuse of children—has only been domesticated by 75 percent of the country's states.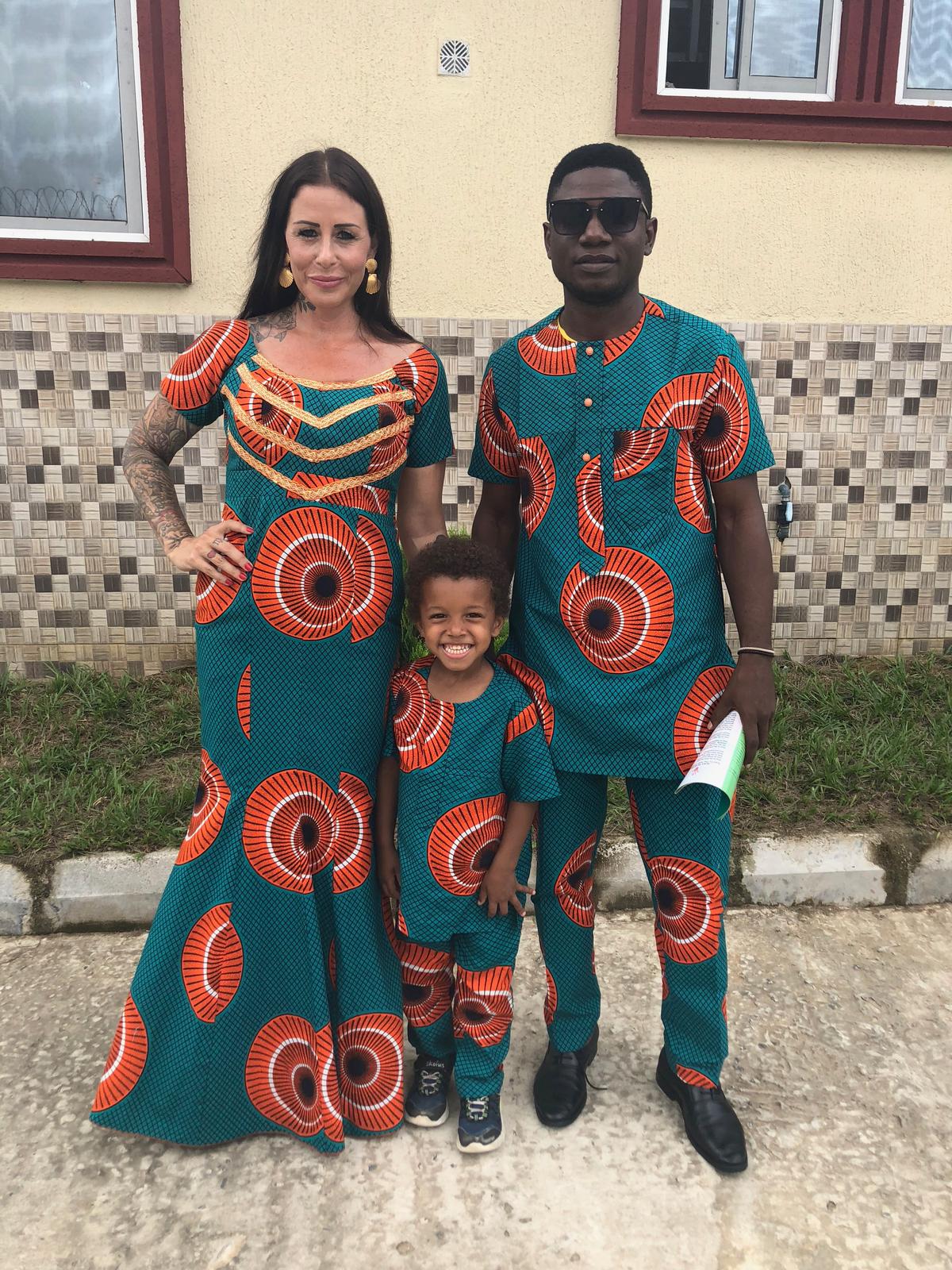 Anja, David, and their team have saved over 100 children accused of being witches to date, 76 of whom live and thrive at Land of Hope's children's center, where they are provided education. "Education is the strongest weapon against superstition," Anja said, adding that community outreach is a huge component of the NGO's campaign for change.
In turn, care and education for the child victims lay the foundation for a future where all children can grow up to be independent, active, and social, just like Hope.
For Anja, who is part of many children's transformations, stories like those of Hope, who was "being tortured, abandoned, scared, lonely, and having the feeling of being not worthy of love ... into a number one student full of self-esteem with a purpose in life," really makes life more meaningful and important for her.