A supermarket employee with Down syndrome saved for a year to fulfill his long-held dream: to buy a very own exclusively tailored suit. He has finally seen the fruits of his labor, and his response to the beautiful garment is truly heartwarming.
Nashville native and certified master bespoke clothier Stephen Richards Jr., who started his business, 
Richards Bespoke
, in 2016, shared with The Epoch Times via email about his experience and joy of working with Jon.
"Jon's father came in to get a suit made for himself about two years ago," Richards said. "His wife came with him to the appointment and mentioned how much her son would love the process of designing his own suit, because of his love for fashion."
Richards said a few months after their initial meeting, Jon's mother emailed him. Jon was preparing for job interviews and saving his money for a custom suit. She told Richards that it had always been "difficult for Jon to find clothes that fit him because of his size."
"Fast forward a year later," said Richards, "Jon's mom reached out again and said he had saved enough money for his first custom suit."
Jon had secured a part-time job at Kroger.
Richards shared Jon was a dream customer for him. He claimed he had "never felt more joy and compassion" while working with a client. Designing a bespoke suit is not easy, the tailor admitted, and can take between four and eight weeks to complete. But Jon's excitement and appreciation for the craft made every second worthwhile.
"I was blown away by Jon's eye for detail and his color-coordinating ability," said Richards, praising his client for exercising his personal style.
"Something may be 'fashionable' in some people's eyes, but unless what you wear makes you feel comfortable, both physically and mentally, you won't feel fashionable," Richards added.
On Nov. 13, Richards shared
photos
of a very proud Jon trying on his finished custom suit. "This is why I do what I do," read the caption.
"When he came out of the dressing room smiling from ear to ear, I knew he finally put something on that he felt comfortable in," Richards told The Epoch Times. "I honestly can't describe in words the overwhelming emotions that poured over me."
"Everyone has unique body sizes; no two are the same," he added. "Part of why I love what I do is because we give people the opportunity, regardless of size and shape, to feel as confident as possible wearing something that was made specifically for them."
Jon's commitment to saving his own money made his final try-on that much more triumphant.
"He set and achieved his goal all on his own and was so proud when he came in to get measured and design everything," Richards said. "He proved that no matter what disability you have, nothing can stop your determination."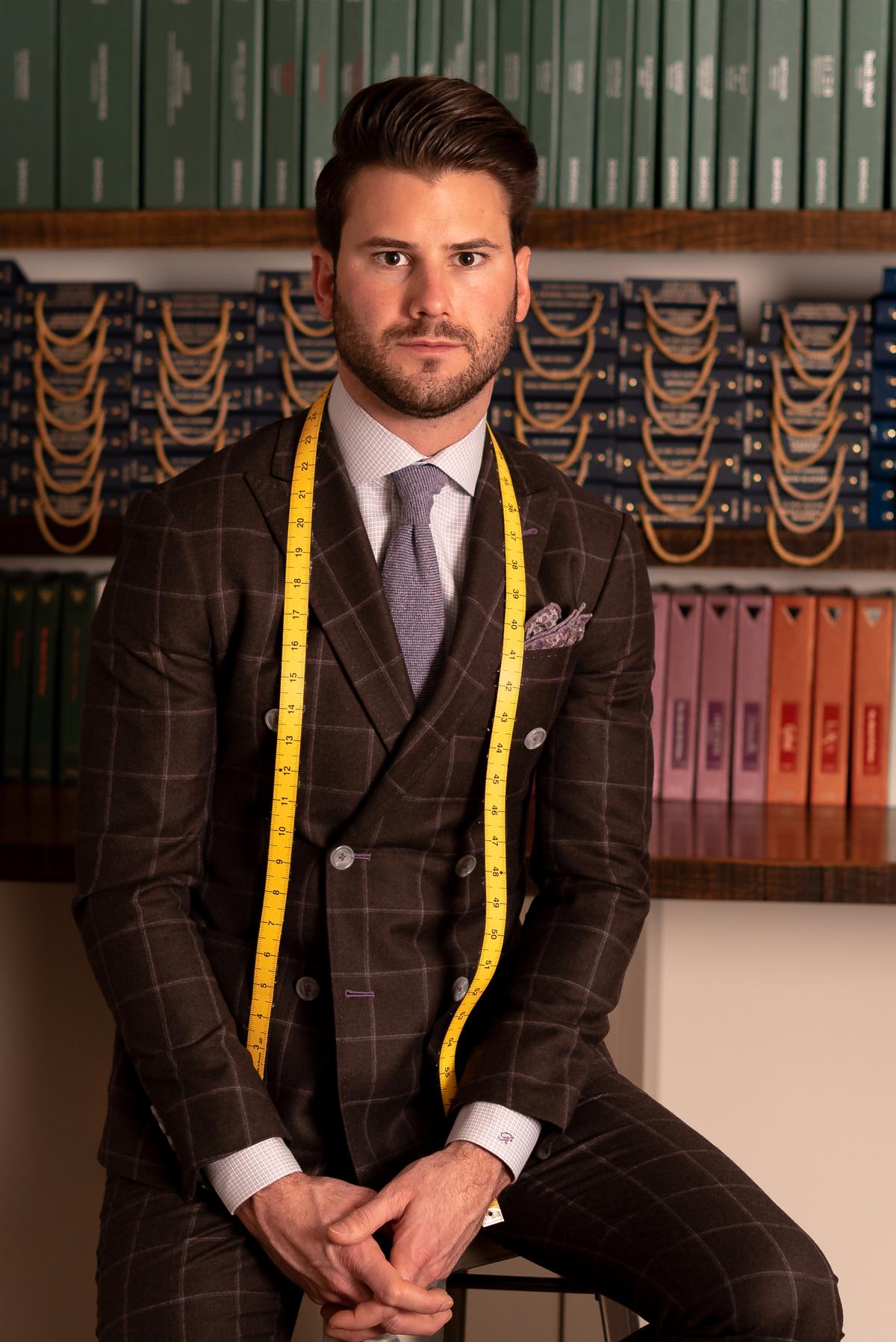 Richards's mother was a social worker earlier in her career, teaching students with Down syndrome and autism. After his parents launched a company together, Richards's mother hired one of her favorite students, William, as a part-time custodial worker. He is the family's longest-tenured employee.
"I grew up around William and became accustomed to his special needs," said Richards. "My siblings and I were taught at a young age the patience it sometimes takes to communicate and interact with someone who has special needs."
Jon was Richards's first client with Down syndrome, and the tailoring of Jon's incredible suit was a transformative experience for both men.
Richards never expected his social media post showcasing Jon in his suit to go viral, nor the outpouring of love and support Jon has since received from the public.
"I am eternally grateful I could be a part of the process," the talented bespoke clothier said.