A loving dad and his three young sons are showing the world the true impact of running regular errands for Mom.
Riverside, California-born Brooklyn Powell, 35, and her husband, Jonathan Powell, 36, live in their hometown with their four kids. When Mr. Powell, a business owner, took one of his wife's most challenging errands into his own hands one day, it was a game-changer for the overworked mom.
"The conversation came up when I had Oaklyn," Mrs. Powell told The Epoch Times. "She hates the car ... so [my husband] went to pick up our groceries and filled my car with gas one time, and I just told him, 'Hey, that was such a weight lifted off of me!'
"He took it upon himself to be like, 'Okay, well that was easy for me to do ... I can do this for you every week and make a huge difference in your stress level.'"
Not only did Mr. Powell's gesture relieve his wife's stress, but it was also a teachable moment for their three young boys, who started joining their dad on his weekly trip to fill the car, wash the car, and collect groceries.
"He and I both realized that we are instilling these traits, these characteristics, these standards ... that my boys take into their future marriages with their wives," Mrs. Powell said, "and Oaklyn is going to expect and realize that it's a team, a husband and wife ... that mentality of, 'How can I love you better? How can I serve you better?'"
Being loved and served by her husband and boys every week makes Mrs. Powell feel "appreciated, seen, and heard." She never expected a montage of her boys running their errand shared on
Instagram
to go viral.
"People are just seeing this highlight reel ... we are so far from perfect," she told The Epoch Times. "But I love when people can celebrate when something is pure. Guys can be reminded of how they can love their wives, and then also for girls to remember to communicate with your husband. I think, for a lot of people, that would be a game-changer."
Watch the video: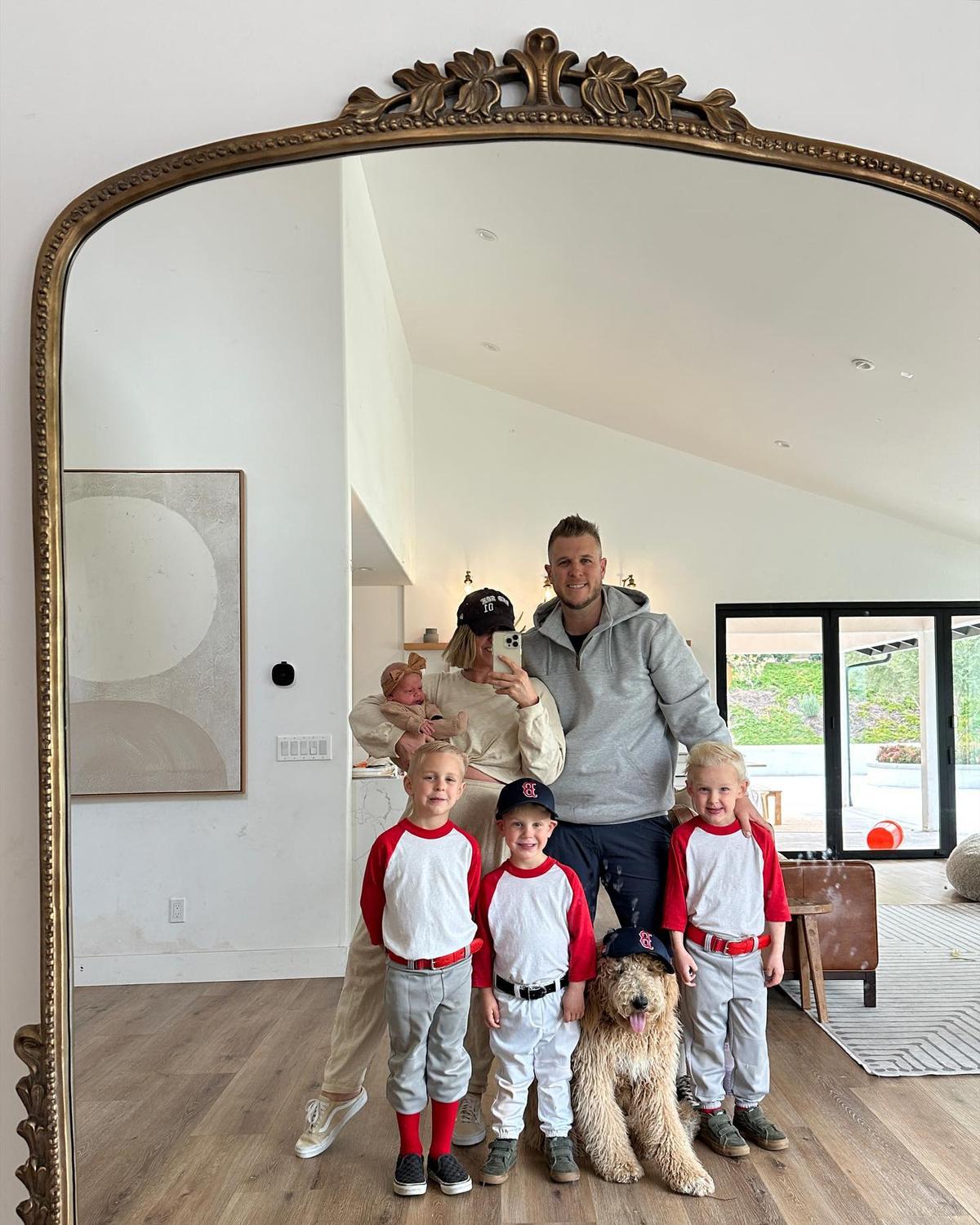 Mr. and Mrs. Powell met in high school and shared a mutual crush, but were dating other people at the time. Years later, they reconnected on social media.
"He pursued me," said Mrs. Powell. "He bought me chocolate-covered strawberries and flowers and asked me out on dates so that's where our relationship blossomed. We got married in March of 2015 at Highland Springs Ranch, and it was beautiful."
When the couple welcomed their firstborn, Dax, Mr. Powell was "completely different" as a husband and father; he "kind of checked out" owing to health struggles and a demanding job. When Mrs. Powell started working in network marketing for a health and wellness company, her husband was encouraged to change his lifestyle.
"It transformed his mind and the way he showed up as a dad," Mrs. Powell said. "Seven years later, he is just the most incredible dad. I feel like that is just through time, prayer, and personal growth. What prompted him to start doing these routines was just the type of dad he wants to be, and how he wants to show up for our kids and the relationship he wants to build."
For the Powells, faith plays a huge role in how they parent, teaching their kids that love is patient, love is kind, and we are all in need of grace. Their biggest struggle has been agreeing on how to discipline the children.
"I believe in gentle, conscious parenting," Mrs. Powell said. "[My husband] definitely was opposite of that, especially when we first had kids. It doesn't mean you're just letting your kids run all over you; it means you have firm boundaries, but you're also kind, you're patient, you're helping them regulate their emotions, you're meeting them where they're at.
"If you want your kids to come to you when they're older and struggling ... then you better be there, and available, and be a team when they're younger, helping them work through these emotions."
An avid reader, Mrs. Powell fully believes in the power of good books. A couple of her favorite books on parenting and household management are: "You Have What It Takes: What Every Father Needs to Know" and "Habits of the Household."
The mom of four's gentle, conscious approach to helping a struggling child is to "get down on their level, look in their eyes, feel their heart beating," and demonstrate presence.
"More is caught than taught," she said. "If you want your kid to be more kind, if you want your kid to be more gracious, if you want your kid to be more patient, if you want them to be whatever it is, you need to model that."