What is indigenous food, exactly?
Monique Fragua is an expert on that question, a topic that delights her both personally and professionally. Born and raised in northern New Mexico's Jemez Pueblo—where the rest of her extended family still lives—Fragua is the chief operating officer of commercial operations at Albuquerque's Indian Pueblo Cultural Center (IPCC). That also makes her the executive in charge of IPCC's Indian Pueblo Kitchen, the eponymous 100-seat restaurant that is one of the leading proponents of indigenous food in North America. They serve about 5,500 diners per month.
"Here, we share our culture and make connections around our food traditions," Fragua explained.
But what are those traditions? Not exactly what most might expect.
Corn tortillas, stewed beans, fiery chiles, fried potatoes, tomatoes? All appear on the IPK menu, and have become ubiquitous around the world—the Western Hemisphere's gift to humankind. And let's not forget chocolate. Where would Switzerland be without chocolate, Italy without tomatoes, France minus beans, not to mention an American hamburger minus an order of fries. And corn is the leading grain grown worldwide, almost half of total global grain production at just over 1 million metric tons.
All that, yes, but the heart of Native cuisine in North America is probably…
Stew.
Stews With Soul
"Our stews are the real story of the show here," said Fragua.

IPK draws crowds of visitors, Native and non-Native alike, to enjoy an expansive menu of hearty foods that would be at home on almost any menu in the American Southwest: enchiladas, Indian tacos, taco salads, burritos, huevos rancheros—all here.
The stews are what veer slightly from the usual, and Fragua explains that this is because they are the foundation of the cuisine at New Mexico's 13 separate pueblos—including her home, Jemez Pueblo. Tucked into its namesake mountains northwest of Albuquerque, the well-watered valley of the Jemez River has long nourished the Meso-American crops now so common around the world, from corn to chiles. The surrounding mountains and their creeks provided game such as elk, venison, trout, and more.
Thus there's an elk chili on IPK's menu, an old family recipe brought to the restaurant by IPK cook John Aragon, also from Jemez. It's just elk, onions, garlic, beans, and salt and pepper—pretty simple.
"But our pride and joy is the feast day stew," Fragua continued, a traditional Pueblo celebration dish called Pueblo stew on the menu. This one is beef, red chile, and other ingredients such as posole, and it has the savory boldness and rich color of a painting, simple but intense.
Ancient Meets Modern
Precious little opportunity exists to sample authentic North American indigenous cuisine—IPK is likely the most conspicuous venue. Among other things, Native culture centers are rare themselves; among the best-known, the Cherokee Heritage Center in Oklahoma is in the middle of an ongoing closure; and Sealaska Heritage Center in Juneau focuses on art and performance rather than food.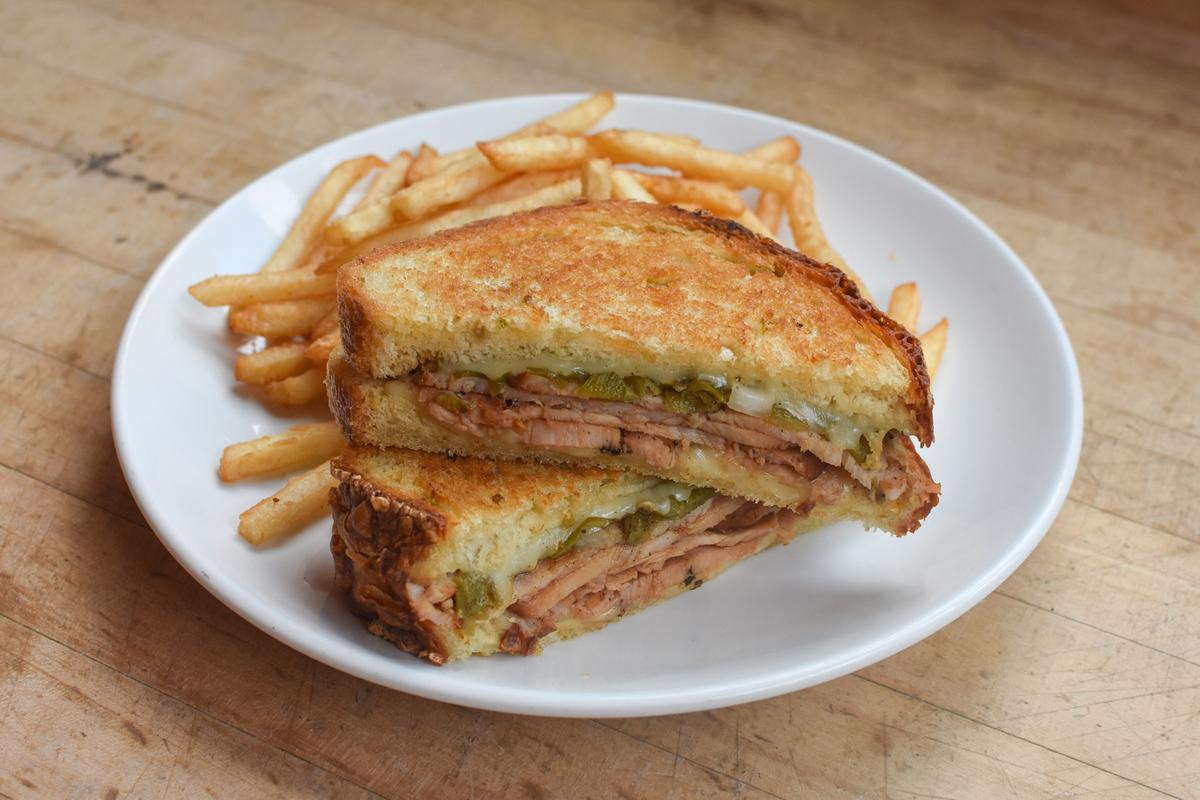 The foods that were the foundation of life for North America's 600 or so indigenous peoples have in fact spread around the world and are found in homes and restaurants from Albuquerque to Albania to Azerbaijan. But it's a mistake to think these are all that's on the table in Native homes morning, noon and night. That's like asking whether Arctic peoples still live in igloos, a common question in the Northland.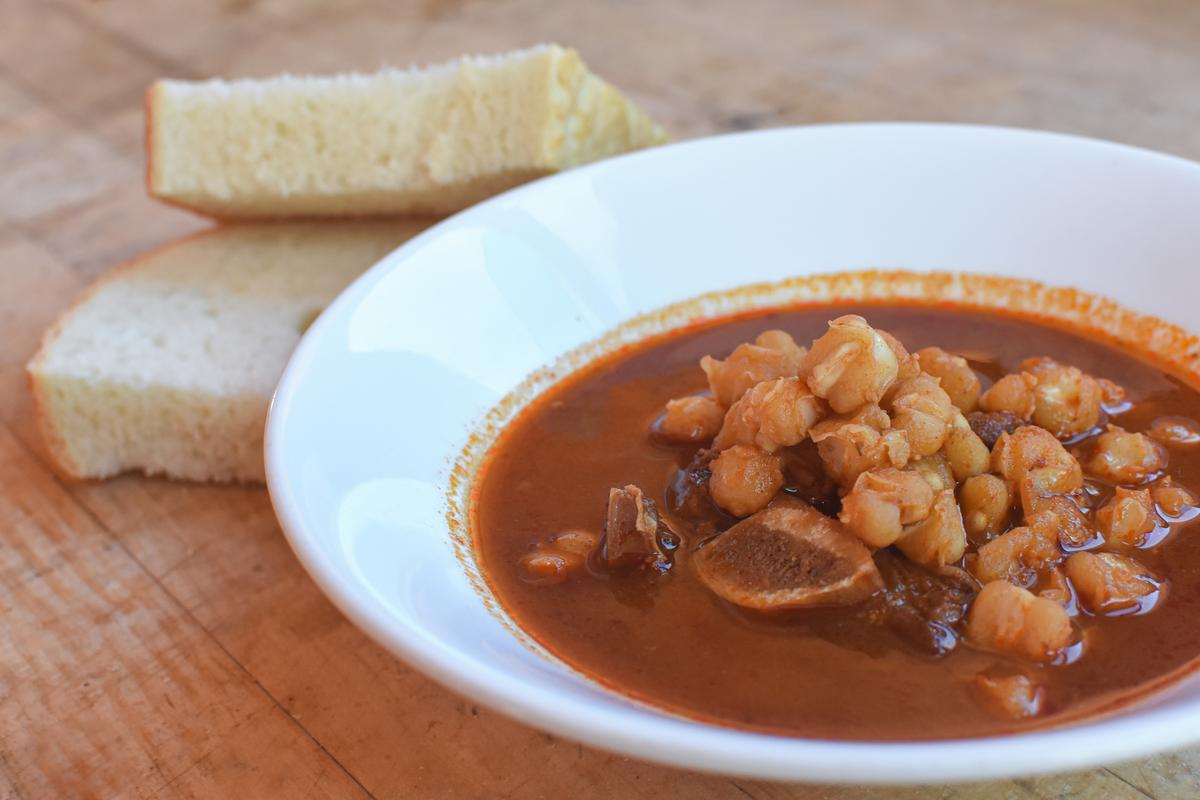 Fragua delights in the fact that IPK's mission is to show visitors how all these ancient foods have blended into 21st-century life. And she takes equal delight in the fact that some totally traditional foods are not what non-Natives expect.
"Well, our favorites in Jemez include Jell-O, Oreos, Koolaid…" She grinned mischievously. "Sometimes all you have in the pantry is Jell-O and a can of peaches." When asked if this includes lime-green Jell-O with miniature marshmallows, she nodded enthusiastically and declared a deep love for Mid-American culinary traditions, such as her favorite comfort food, Frito pie.
This culinary adventurism on the IPK menu is represented best by Koolaid fried pickles. Yes, the notorious Southern snack, in this case breaded in blue corn and accompanied by green chile ranch dressing and salsa de árbol. It's hard to imagine a more ecumenical recipe anywhere in this hemisphere.
Comfort Food and Controversy
Food traditions are not only colorful; sometimes they are controversial. In the case of indigenous food, the most conspicuous example may be Indian tacos, the beloved frybread meals that draw the longest lines to food vendors at almost any Native gathering. But since frybread was invented during the horrific 300-mile "Long Walk" of 1864—the Navajo Trail of Tears, during which the U.S. army gave their captives only wheat flour and lard—some Navajo chefs will have nothing to do with Indian tacos.
Nonetheless, two versions appear on the IPK menu: a Navajo taco, with lamb, and a Tewa version, with beef raised by Native American ranchers. Beef and lamb are not native to the Western Hemisphere, of course, nor is wheat—but all three are hugely popular among IPK's customers and Native peoples as a whole.
The notion that indigenous food be restricted to pre-contact items only is an idea to which Fragua brings the steady, direct focus you'd find in a championship archer—which she also is.
"Do you want to live in a box that dates back to 1492, and everything that goes with it? We don't," she said. And, well, Koolaid? Not approved by the health police. Fragua shrugged. There is, in fact, nothing on the IPK menu that is strictly pre-contact. The kitchen's most popular item may well be Pueblo oven bread, a round, white-wheat yeast bread cooked in traditional hornos, or baking ovens. The bread is dense, with a soft crust, and makes superb French toast. Fragua says they sell 2,000 loaves a week, more to Native patrons than to non-Native.
"Our mission is to preserve, perpetuate, and share our traditions. To do that, you have to make things somewhat familiar.
"We're here to feed people—and help them unlearn the Hollywood indigenous stereotypes. So, breads and stews, that's as authentic as you can get." She grinned. "That's Pueblo comfort food, just good hearty eating."