After two years of homeschooling using high school curriculum, 13-year-old Elliott Tanner graduated college with a bachelor's degree and a 3.78 GPA. Now, he's a doctoral student at the University of Minnesota with ambitions to become a professor.
"It doesn't really faze us that he is young, because this is just our life," Elliott's mom, 45-year-old Michelle Tanner, told The Epoch Times. "He has put in his time, and has proved himself to everyone that he is capable of being successful in college."
Michelle, who lives with her family in St. Louis, always knew her son had big academic ambitions.
Elliott, who is the only child of his parents, loved being read to as a baby and taught himself to read at 2 years old, without any formal instruction. He started writing a year later, and became interested in math, moving quickly past basic sums into 3- and 4-digit addition, multiplication, and division.
The teen officially started homeschooling at the age of 6, after Spanish immersion in kindergarten. His parents provided him with "a ton of books," mentors and tutors, and even industry tours to cater to his burgeoning love of math, physics, chemistry, and computer coding.
He finished high-school algebra and geometry at 7, took trigonometry at 8, and enrolled at college three weeks after his ninth birthday for calculus classes and beyond, earning an associate's degree in mathematics at the tender age of 11 during the pandemic.
"He didn't have a typical graduation ceremony, it was online," Michelle lamented. "It was bittersweet; we were incredibly proud of him, but wished he could have celebrated by walking across the stage."
While studying for his bachelor's of science in physics, with a minor in math, at the Univesity of Minessota, Elliott contributed to research for the International Short-Baseline Neutrino Program at Fermilab in Chicago, Illinois. His research was determining the effects of Rayleigh scattering in the SBND.
Michelle recalled her son's college experience.
"Before he was 13, I would take him to school and stay on campus while he was in his classes; I would find a coffee shop," she said. "Once he turned 13, we felt good about being able to just drop him off and pick him up.
"Elliott took full days of classes and was also involved in the Physics Club ... loved being able to hang out in the physics student lounge, attended Math Club. The workload of college isn't too much for Elliott."
She explained that he doesn't spend long hours studying at night and usually gets his homework done in between classes, so that when the other junior high-school kids are getting off the bus, he can already be home and get ready to play.
Another of Elliott's favorite pastimes was virtual reality gaming with his close friend, the actor Iain Armitage, who plays Sheldon on the TV show, "Young Sheldon."
Elliott, who loves Minecraft, Dungeons and Dragons, board games, and hanging out at the amusement park with friends, used to "stick out" and prompt double-takes among his college peers when he was little. Some even assumed he was a student's child in class. But since growing taller, he fits in, said Michelle, and the "shock value" of his age wears off quickly.
Apart from having great executive skills and maturity, Elliott also brings in a little fun at school, Michelle said.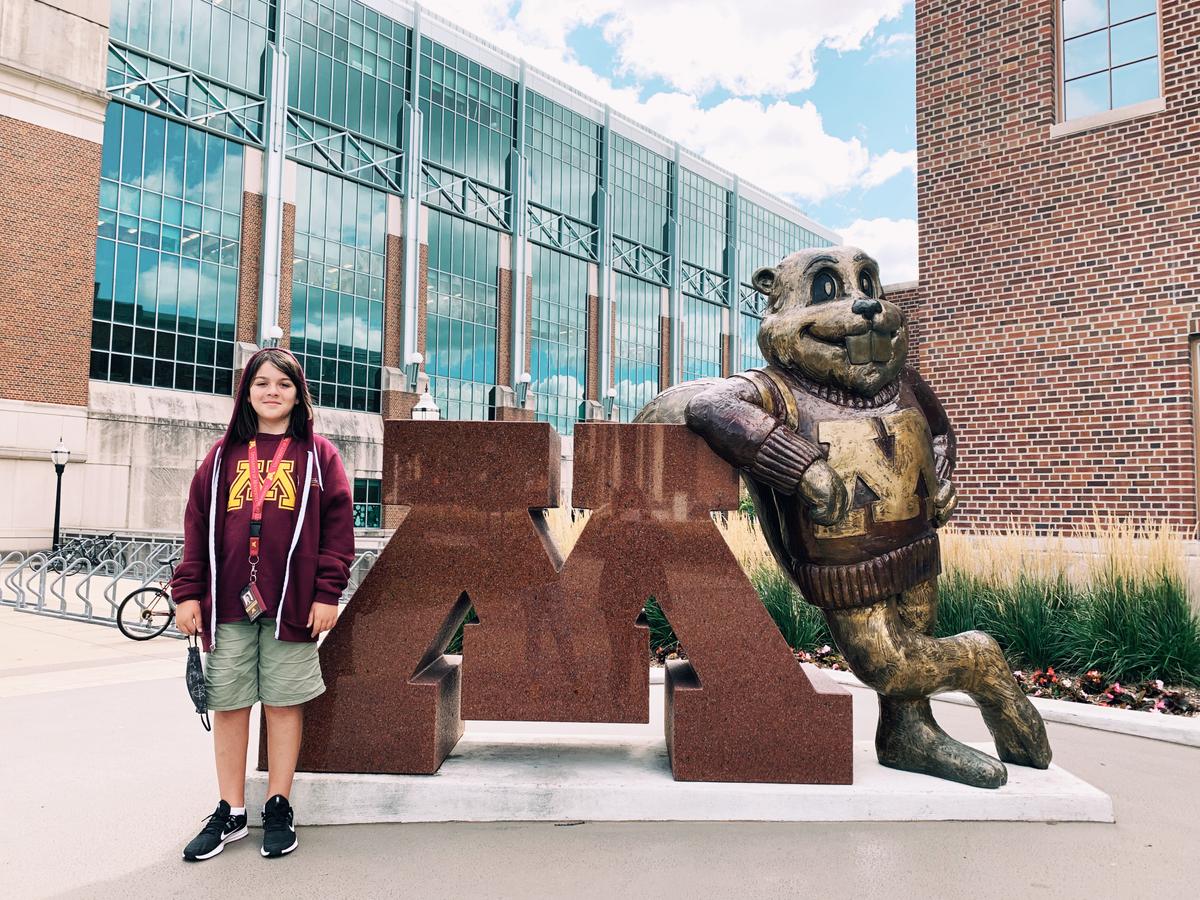 Due to his academic achievements, many think he "doesn't get to be a kid," or that his childhood was taken away from him, Michelle revealed. However, she assures that is not the case at all.
"Not only does he regularly play with age-similar peers, but he also has his academic needs met," Michelle said. "So he is able to hang with other teenagers as well as speak to other physics students and professors about high-level physics concepts. It's been a perfect match to be able to stimulate all areas of his life, both socially and academically."
Michelle, a freelance photographer and social media manager, and her music-producer husband, 56-year-old Patrik Tanner, advocate for their son as best they can, despite it being difficult for Elliot to be accepted in the industry.
"His age has drawbacks, such as not being offered a teaching assistant position at the university for his PhD program," Michelle explained. "This means he is one of only 3 percent of physics PhD students in the U.S. that do not have a tuition waiver or stipend, so we have to try to raise funds for his tuition.
"It seems everyone thinks Elliott will have a pick of offers in schools with funding covered for him, or big names will be interested in him and will help fund his PhD program, but that is not the case."
Michelle points out that it might be because of his chosen interest in physics, as the subject needs more diversity and acceptance.
Elliott, who loves helping others understand complex concepts, is harboring ambitions to become a physics professor while continuing his own research into high-energy particle physics.
"He is a very patient and enthusiastic teacher," said his mother. "He says he would like to be a professor at the University of Minnesota some day. Perhaps that will happen!"
In the meantime, Michelle and Patrik parent their only son with a simple philosophy: do what brings you happiness.
"If he finds that he's doing something that no longer brings him joy, then we will evaluate the situation and see if, and where, changes should be made," Michelle said. "If he decides tomorrow that he wants to completely change course, we will support him and advocate for him to do anything that brings him happiness."
Michelle also said that she has told Elliott that if he wants to be a professional surfer someday, they'd sell their Midwest home and move to the ocean.
"He doesn't owe anyone anything," she said. "He just needs to be true to himself."