A remarkable Beverly Hills
mansion
brings to mind the days when legendary singer Dean Martin and his famous "Rat Pack" pals were the toast of the town. This stunning new pad is a contemporary 10,000-plus square foot redux by developer Patrik Mirahmadi on the site of the famous crooner's estate. Designed to retain the soul of Martin's famous original party palace, the mansion is listed for $29,995,000. 
Completed in 2017, the Loma Vista estate is a modern remake of Martin's swanky residence, the scene of many memorable celebrity dinner parties. The updated five-bedroom and nine-bath residence boasts spaces controlled by Crestron Electronics home automation and every state-of-the-art appliance and amenity that you would expect in such a grand residence.
Owners and their guests access the property through private gates before traveling down a winding drive that culminates in front of a walnut pivoting door, protected by a shimmering moat. Set in the center of an acre of manicured grounds, the showplace home features 12-foot-high ceilings, art gallery-style hallways, and a sea of glass and wide entrances that serve to blend the open plan into the natural landscape. 
At the center of it all, the great room is "where it's at," to coin a phrase from Martin's heyday. Adjoining this cavernous space is a state-of-the-art kitchen that serves out into the great entertainment spaces, which in turn flow out onto the lush pool and gardens. The home also features a theater, a complete gym, an office, a spa with a massage area, a laundry room, and much more. 
Venturing outside through the motorized Fleetwood glass doors, guests will find open patios, a fireplace, a deck with built-in seating and a fire pit, the pool and spa, and a full kitchen/BBQ/bar. There's also an attached garage showplace for three cars. Finally, the estate offers stunning canyon and sunset views that punctuate the remake of the legendary celebrity hangout.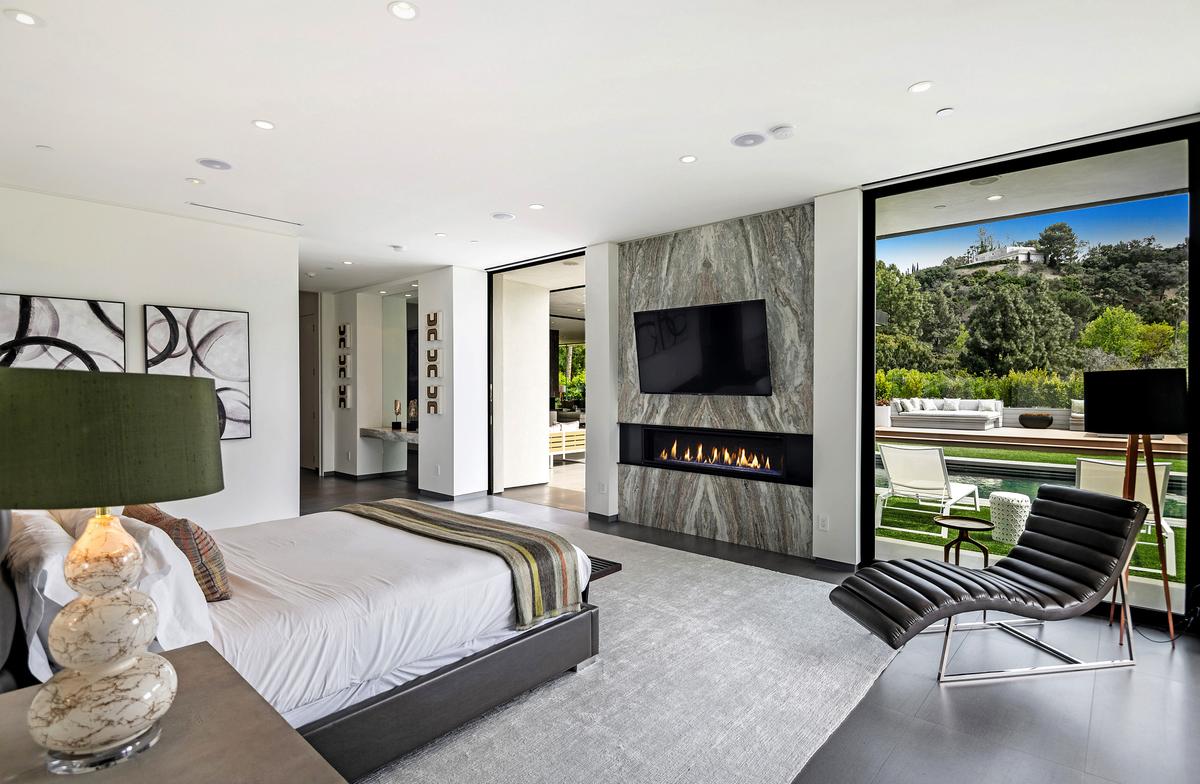 Trousdale Estates is just minutes from Rodeo Drive and the Sunset Strip. An interesting side note, the estate was once owned by actor David Janssen, who was the star of the hit TV dram
a "The Fugitive." 
The neighborhood was also called home by Frank Sinatra, Tony Curtis, Elvis Presley, and Ray Charles back in the day.
Loma Vista Drive, Beverly Hills $27,950,000
5 bedrooms 9 bathrooms 0.859 ACRES
Key Features Famous celebrity estate Exclusive neighborhood Memorable design Nostalgia galore
Agent Jade Mills Estates Stephanie Zebik, managing director 310-285-7508