My wife Tip and I stood with three other passengers in an open-rooftop Toyota van gasping at a herd of elephants close enough to hear their deep rumbling and chewing noises. While we'd lost count in the first hour of the trip, the abundance of them and their awkwardly adorable calves throughout the week hadn't made watching them any less awesome. 
Steve, our driver, had shown patience for our desires to linger and had, up until this point, given us warning before we moved on. But just a static hiss and an urgent statement in Swahili on the radio, and we all fell back into our seats as Steve stepped on the gas and raced down the dusty two-track road. 
His only apology, immediately accepted, was one word: "Lions!" Plural, I noted, and we strapped in tight, clutching cameras to our chests, as if heading into a photo raid. 
Photo Opp
Guides know the endless crisscrossing dirt lanes spread throughout the 583 square miles of the Maasai Mara Game Reserve the way a seasoned taxi driver knows his town's streets. Names that don't appear on any map correspond to landmarks and intersections, and an honor system obliges guides to report animal sightings to each other.
Fifteen minutes later, we parked in tall grass just off the road. In the shade of the bushes next to us, two lionesses yawned with bloody jaws in the midday heat. Cameras up, we rattled off more photos than we could ever need, but I still scowled when Steve lurched into gear again. But before I could ask why, he rolled us around this shady bush and we all gasped in unison. I counted: A pride of 14 lions. All of them sprawled in the grass like house cats on a lazy summer day, licking paws, yawning, twitching flies from their faces. Three males gazed back, thankfully sated and bored, no more than 10 feet from the open van. 
Amazing? Yes. The highlight of the trip? Hard to say. A week later in Samburu National Reserve, we parked beneath a leopard sprawled out on a dead branch in a tree, master of all he could see. That afternoon, two cheetahs completely ignored us though we followed them back and forth two van lengths away as they stalked a dik-dik, a tiny species of antelope. The prey continued to elude them, almost cartoon-like, by always being on the other side of a thick clump of brush, but plainly visible to the humans. 
And these were just the Big Cat experiences. 
Wild Kingdom
Kenya offers the Big Five: lion, leopard, rhinoceros, elephant, and Cape buffalo, and you are likely to have no problem checking them all off your life list. But the riches go far beyond the obvious. The number of bird species recorded totals over 1,130. The Small Five include the rhino beetle, buffalo weaver, ant lion, leopard tortoise, and elephant shrew. Baboons, wildebeest, hippos, zebras, giraffes, and crocs are all basically guaranteed.
"Kenya is the originator of the concept of safaris, and its dedication to protecting its wildlife over the last 100 years has ensured that it kept its place as a premier safari destination," says Charles Slater, owner of
Remote Recreation
, a boutique travel planning service that coordinates custom safari packages around the world—but especially in Africa. Slater served in the State Department and spent many years in Kenya.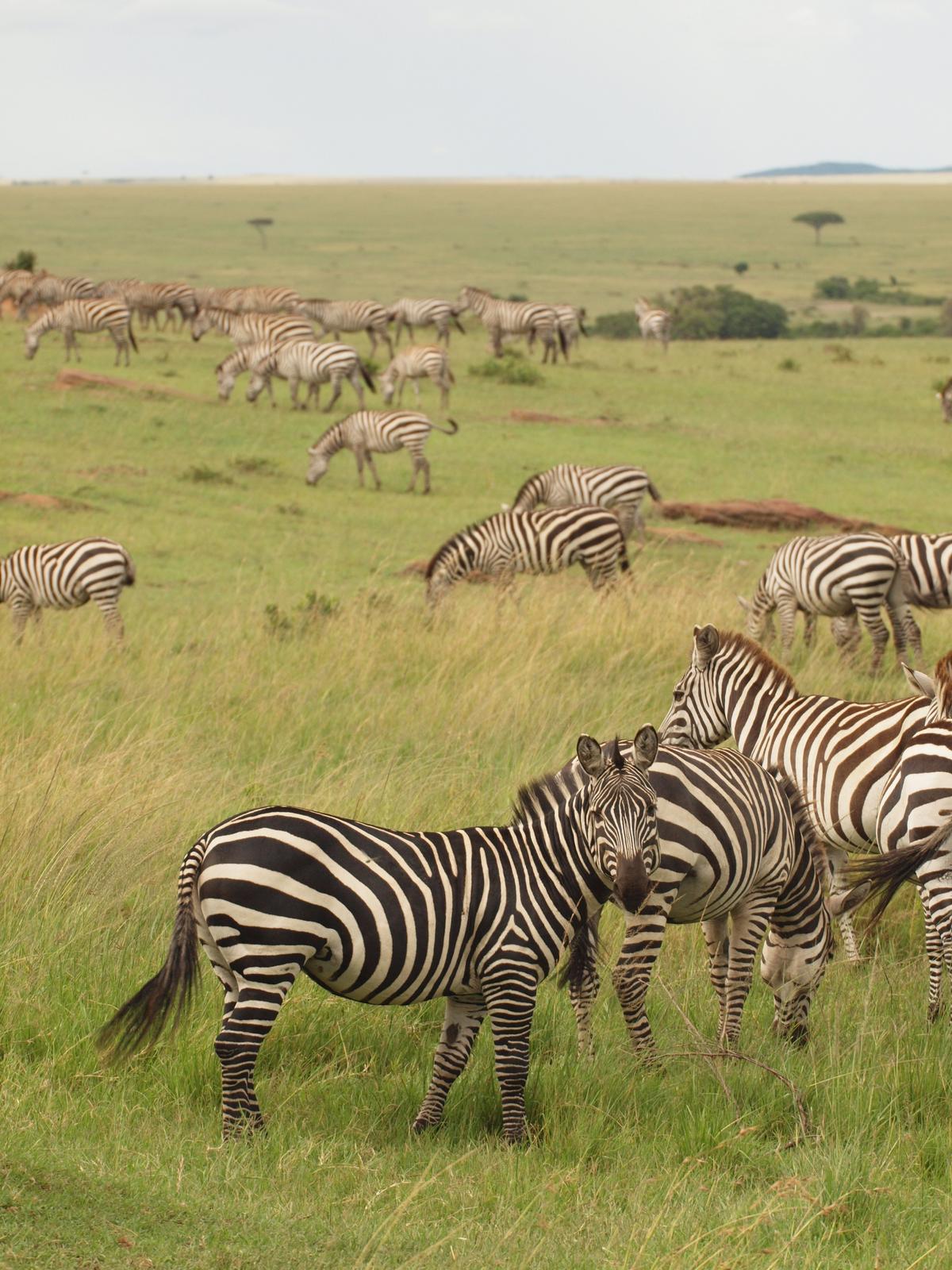 "While many people have heard of the famous Maasai Mara, Amboseli, and Samburu national parks, Kenya has dozens of lesser-known but equally fantastic parks and conservancies for the more discerning safari enthusiast," he says. For example, fewer than 6,000 black rhinoceroses remain in the world, and to see them it is better to visit Ol Pejeta Conservancy or Lewa Wildlife Conservancy.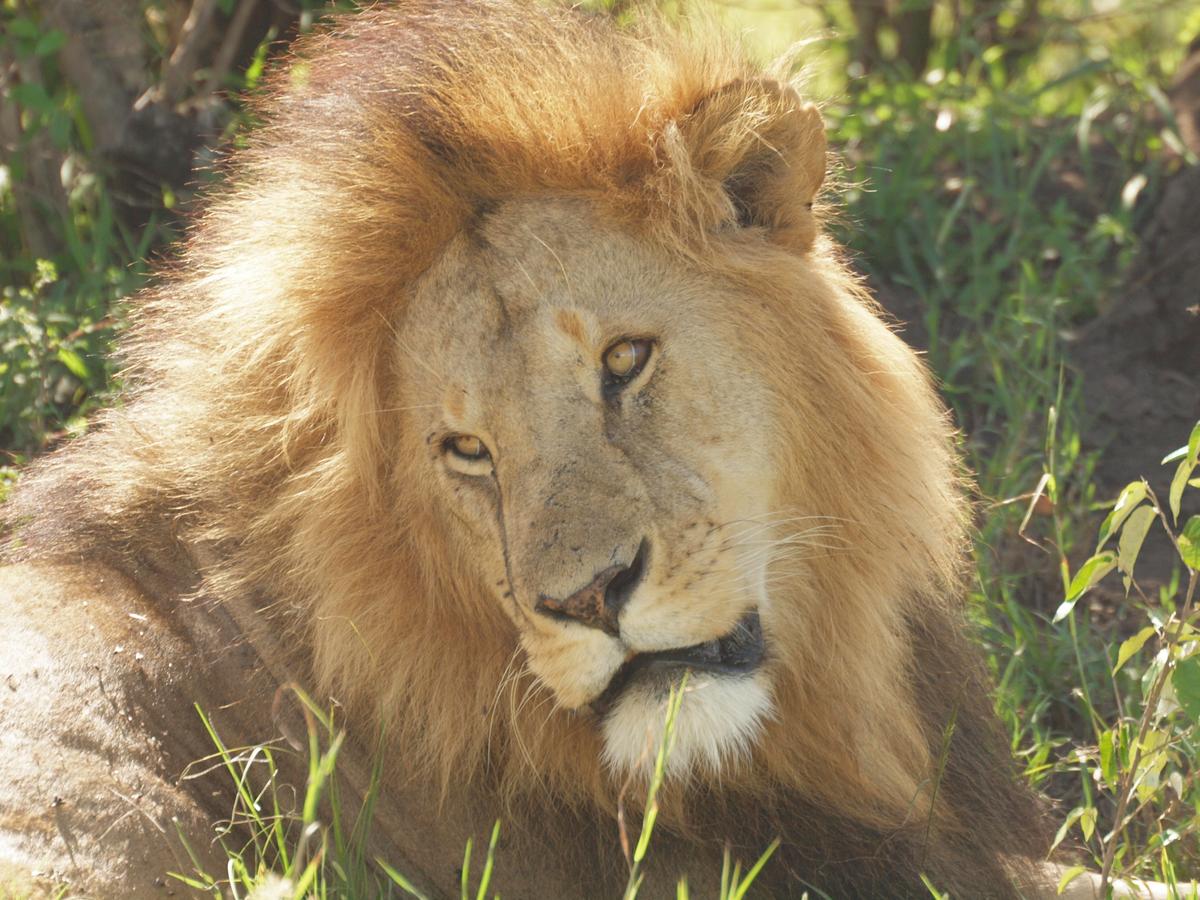 Slater also recommends Sarara Camp in Mathews Range in northern Kenya: "One camp in one million acres." Here, you can also have a cultural experience: the Singing Wells. Each day, Samburu tribe members lead their cattle to a dry river bed in the early morning, where they strip down and sing as they dig for drinking water. Highlights of a safari here include Grevy's zebra, Rothschild's giraffe, gerenuk (also known as the giraffe gazelle)—"all rare species," adds Slater. 
Sorting Options 
When we went, we didn't go with a package tour; we dug around in online forums looking for recommendations. Our goal was to go cheap on a couple of safaris and splurge a bit on a third. The trouble is in Kenya there is no "cheap." Park fees alone for the top parks are $70 per person, per day. Tour companies take their share and arrange for the safari accommodations—often a tented camp of varying star quality—and the driver of a minivan.
In our case, we had little information about where we'd stay until we arrived. We had no regrets, in the end, but the planning felt like full-time work, especially when dealing with contacts in the bush on another continent, and surely we could have been more comfortable.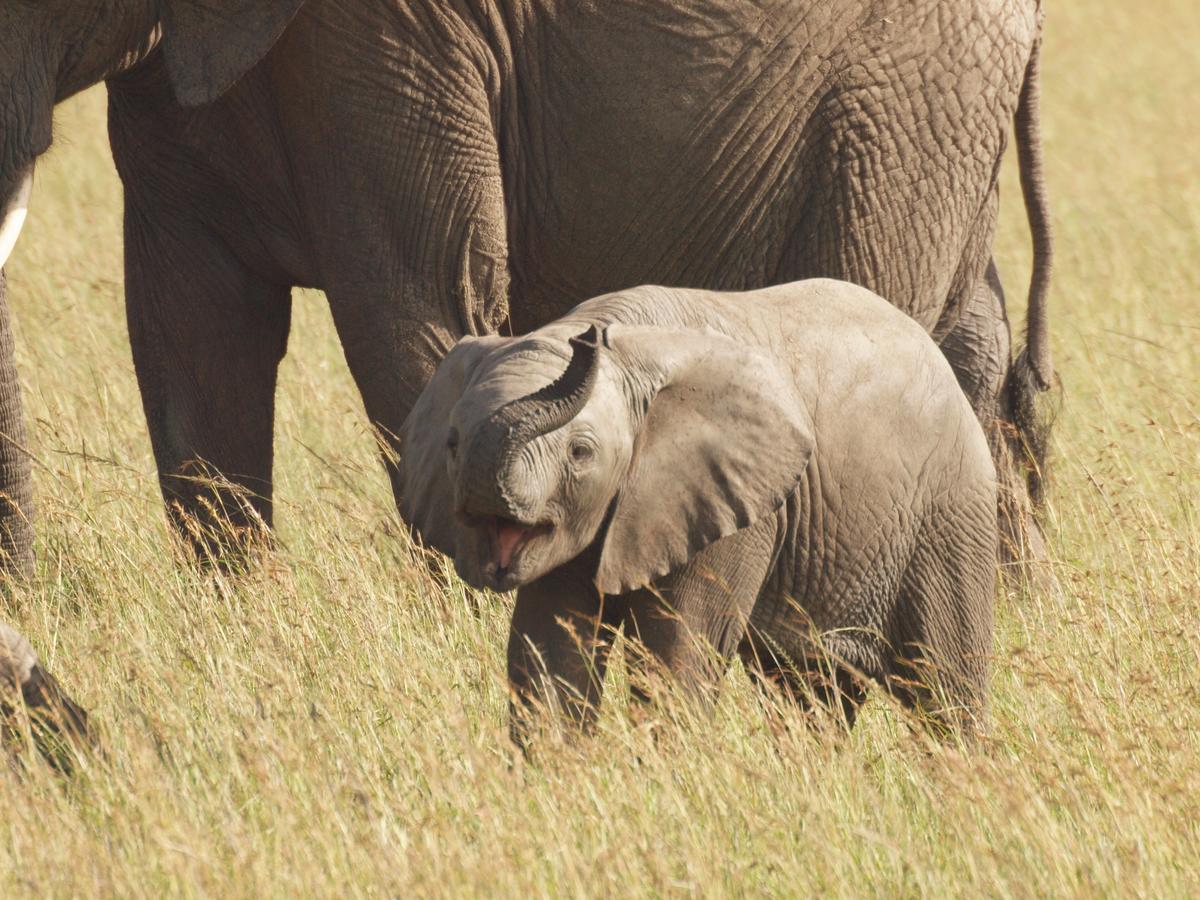 Budget meant rather bleak but serviceable cinderblock structures and basic self-serve meals that wouldn't win any culinary awards. In Amboseli National Park, mid-range meant better food and well-maintained tents with a view of Mount Kilimanjaro. Luxury put us in expansive platform tents with hotel-level amenities, excellent service, private tour guides, and gourmet meals.  
The pop-top van is a typical safari vehicle, allowing passengers to stand to see and shoot photos while keeping them safe and offering a sort of blind that makes getting close to the animals easy. Do you have expectations of a private tour guide? That'll cost you. If that's not important, you need to know how big the group in your van is going to be. Four to six might be OK, but imagine more than that vying for a position on one side or the other of the van, and you can see where it can get frustrating. No one wants to go all the way to the Mara to find out they have to arm-wrestle to get in position for a look at a lion. 
"While a budget safari may seem appealing to your budget from many miles away, a traveler should be careful in selecting a knowledgeable agent who specializes in Kenya, and the range of quality of trips varies probably more in Kenya than any other African destination," Slater says.
When to Go
We went in May at the tail end of rainy season and lucked out. Prices were lower and tourists in the parks were fewer. That's great, but the animals were also fewer—though certainly still relatively abundant and a thrill to see. The usual recommended time to go is July to early October, during the Great Migration when millions, yes,
millions
of herd animals head north from the Serengeti in Tanzania and enter into the Maasai Mara, and predators follow with great interest. Expect herds of tourists to join them. Slater also recommends January through February.
"But don't go in March and April. Safaris suck in the rain."
Slater says to plan a year in advance; however, w
hile it's not ideal, a short planning period isn't impossible.
"If it's two people, it's possible to get a quick safari. The more people—and tents—the more problematic. But big camps or hotels equal less authentic safari." Keep that in mind. For most travelers, this is one of the bucket list trips of a lifetime, worthy of careful planning and not corner-cutting.  
Kevin Revolinski
is an avid traveler and the author of 15 books, including "The Yogurt Man Cometh: Tales of an American Teacher in Turkey," and several outdoor and brewery guidebooks. He is based in Madison, Wis., and his website is
TheMadTraveler.com