Anthony Herring's life was forever changed by his encounter with foster mom Linda Herring, who adopted him and has fostered more than 600 children over five decades.
Honored by the Board of Supervisors in her Iowa county, Herring has also received tributes from many of the children who have found a home and a family thanks to her. "It was a benefit to me because I love kids," the foster mom told
KCRG
. "It's not hard to open your heart to a kid."
Herring's inspiration for becoming a foster mom was partly inspired by her best friend who fostered teenage girls. As Herring explained to
CNN
, "I talked to the Department of Human Services and agreed to take kids with medical needs." Because she was open to kids with special needs, a particularly difficult group to place, Herring was never short of children.
"And it didn't stop at one, they had two or three for us all the time," she said. In addition to having three children of her own, Herring also adopted five of her foster kids. This meant that there was never a dull moment at the house, and certainly never a time when the voices of children couldn't be heard.
As though all this weren't enough, Herring volunteered with the local fire department as a first responder and also held down full-time jobs in addition to her foster activities. Her love for kids both facilitated the process and occasionally made it more difficult.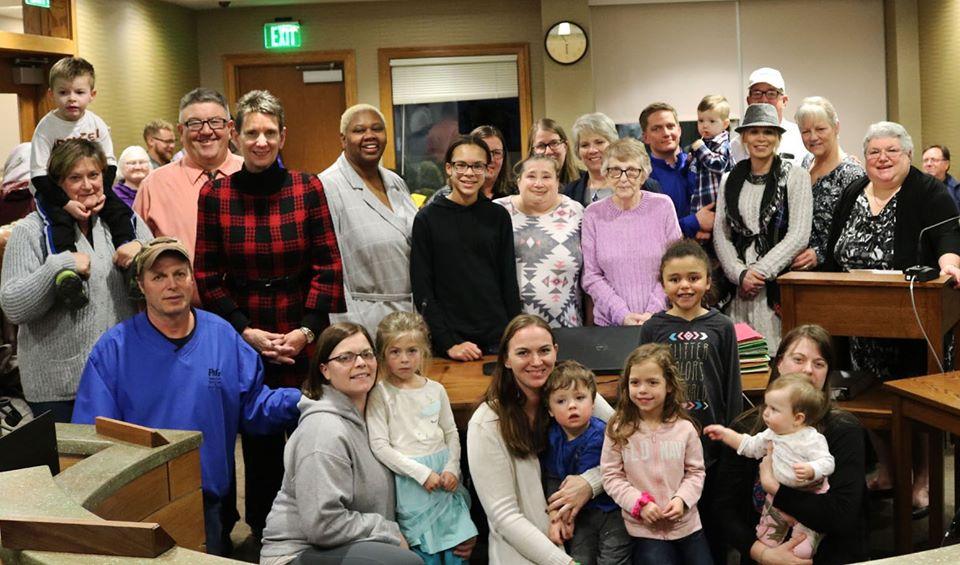 By letting herself love the foster kids as though they were her own, she also had to grieve a bit after each one went on their way. "I cried when the kids would leave my home, no matter how long they had been there," she told CNN. "It was so hard for me to say goodbye to them. I always questioned, 'Why do I keep doing this?' because it was never easy to say goodbye to a child."
But when Herring would get a call about some children coming from a broken home and who had nowhere else to go, she couldn't help but say yes. "I kept doing it because I had so much love to give to these children in need," she said.
This super foster mom never expected any award or honor for doing what she felt was right, but two things make her particularly grateful for the experience: receiving visits from kids she fostered who are all grown up and seeing them pay it forward by fostering others.
In the
Resolution of Appreciation
that the Board of Supervisors issued upon Herring's retirement as a foster mom, they noted that "four of Linda's five biological children, and three of her grandchildren have become foster parents." Having benefited from an open door at Linda's house, those who came through realize the importance of her role.
Her son Bob Herring is one of those who has gone on to follow in his mother's footsteps. "We've adopted a son," he said. "I have a sister that's adopted 4 kids, I have a sister that's adopted five kids."
Adopted son Anthony Herring particularly appreciates what she did for him, especially now that he has become a father in turn. "She's just been a good model for our family to always put other people first, so I think that's been probably the biggest lesson I learned," he said.
While Linda Herring is officially retired from fostering, her impact will be felt for many years to come. This is thanks to the gift of a home that she gave to so many who are now in a position to do the same for others. As the state of Iowa calls for more foster parents to step forward, Herring's words ring true: "It seems like there's always little kids that need someone to care for them."
We would love to hear your stories! You can share them with us at emg.inspired@epochtimes.nyc