To harvest more cedar wood in a shorter time and lesser space, ancient Japanese foresters had devised and championed an incredible technique of daisugi: a "giant bonsai" method that dates back to the 15th century.
Flexible, dense Kitayama cedar, harvested from the vast mountainous cedar forests of south-central Japan, has been in high demand as a building material for centuries, according to
Earth Buddies
. The trees grow incredibly straight and tall, without knots.
In the 15th century, Kitayama cedar was the favored building material for the houses of the Samurai.
As such, Japanese foresters came up with a clever solution to satisfying the demand for cedar wood: daisugi, or literally "platform cedar."
It is a method whereby the mother tree is pruned heavily to form "a giant bonsai" that promotes the growth of straight, spindly shoots, which eventually become more flexible and denser than the original tree. Essentially, daisugi grows trees upon trees, an elegant solution to the problem of deforestation, reports Earth Buddies.
The daisugi method enables foresters to harvest sustainable cedar trees multiple times, or plant a pruned tree's offshoots into the ground to help densify an existing forest. A "base tree" will live for hundreds of years and can support hundreds of shoots at a time.
"Kitayama Maruta" logs, as they are called, can be harvested in 20-year increments while leaving the base tree intact, according to the report.
By contrast, traditional Kitayama cedar trees are pruned every three to four years to subdue fledgling branches and keep the trunks knot-free. These trees—which are thicker than daisugi cedar—are completely chopped down every 30 years, 
reports
My Modern Met.
Cedar trunks are revered for their beauty and smooth texture.
According to Earth Buddies, cedar trunks are used as typhoon-resistant roof timber, to make furniture and chopsticks, and as pillars in "tokonoma" alcoves inside traditional Japanese homes displaying art and meaningful items.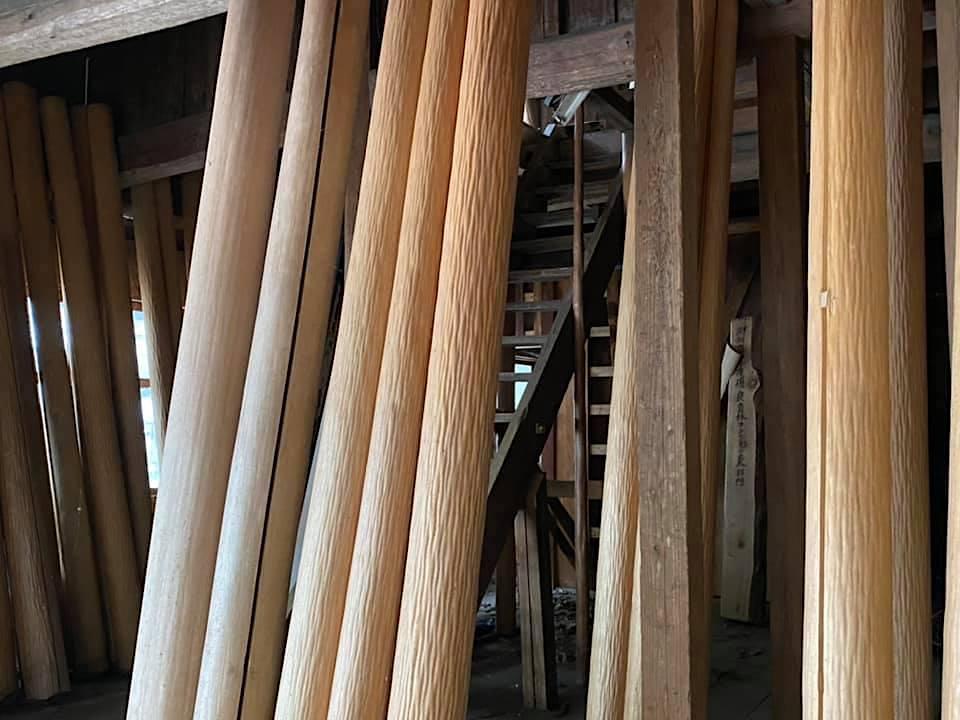 The beauty and ingenuity of this extraordinary technique of daisugi offer a sustainable solution to not only cedar harvesting but also deforestation.
Daisugi can provide us with quality wood that is used in making furniture, cooking utensils, sculptures, etc., without having to cut down trees. This can prevent cutting down millions of trees every year thereby positively impacting our environment.