One hundred firefighters from Guadalajara, Mexico, have joined the ongoing effort to contain the unprecedented West Coast wildfires.
The firefighters, hailing from the Comisión Nacional Forestal (CONAFOR), were met by U.S. Forest Service officials at San Bernardino International Airport on Sept. 23 after responding to a call for assistance from the National Interagency Fire Center (NIFC). The two groups exchanged warm introductions and gifts before heading out for a day of orientation and intensive training.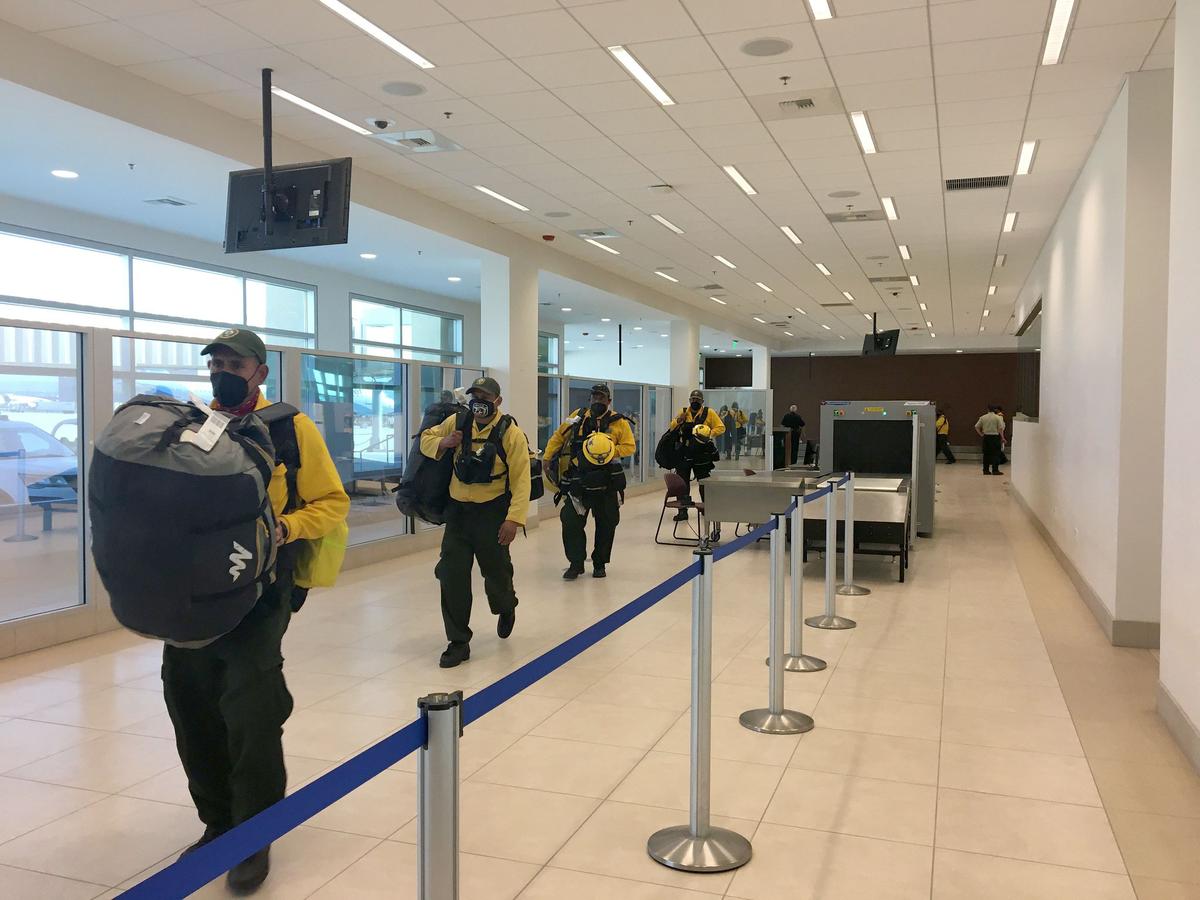 After training and a night's rest, reports a NIFC
news release
, the Mexican firefighters headed for the site of the Sequoia (SQF) Complex Fires in Tulare County, California.
The firefighting convoy from Guadalajara comprised 100 individuals representing five fire crews and four agency representatives. U.S. Deputy Regional Forester Tony Scardina said in a video
posted
on Twitter that it was "an honor" to welcome the Mexican crews to the States and to have their vital support during the ongoing crisis.
"We're able to have them, through our partnership, come work with us and help us with the unprecedented fire situation," Scardina said. "We're proud to have them here and thank them for coming to help us."
"Fires do not have borders, fires do not have different languages and cultures,"
added
Eduardo Cruz, CONAFOR's director. "In the end we all speak the same language when it comes to fighting fire."
The SQF Complex Fires have been raging since mid-August. According to
InciWeb
, these fires were ignited by lightning and have so far scorched over 144,850 acres of land. Many Tulare County residents have been forced to evacuate their homes. At the time of writing, the SQF Complex Fires are only 39 percent contained.
It is by no means the only fire that continues to decimate the West Coast.
At least 25 major fires are burning across California at large, covering over 3.6 million acres of land, making it the worst wildfire season in the state's recorded history, according to a California statewide fire
summary
 on Sept. 25 by Cal Fire.
Besides the 100-strong team from Guadalajara, Canada is also lending its resources to the wildfire relief effort in response to a request made through the NIFC. A total of 291 fire specialists across several Canadian provinces were deployed to West Coast wildfire sites over the weekend of Sept. 19 and 20, NIFC reported.
The Canadians supplied a number of "highly requested fire suppression resources," including 5 agency representatives, 8 helicopter managers, 24 task force leaders, 18 fire engines, 3 heavy equipment bosses, 15 division supervisors, and 9 type-1 handcrews.
The agency maintains that the United States has successfully shared resources with both Mexico and Canada during peak fire activity for 35 years.
"We continue to experience above-normal fire activity in California, Colorado, Idaho, Oregon, and other states," Ken Schmid, from the Bureau of Land Management Fire Operations, explained.
"Thankfully, our Department of Defense and international partners are able to support us in this time of need," he continued, "as wildfire activity will likely carry on for the foreseeable future, particularly in California."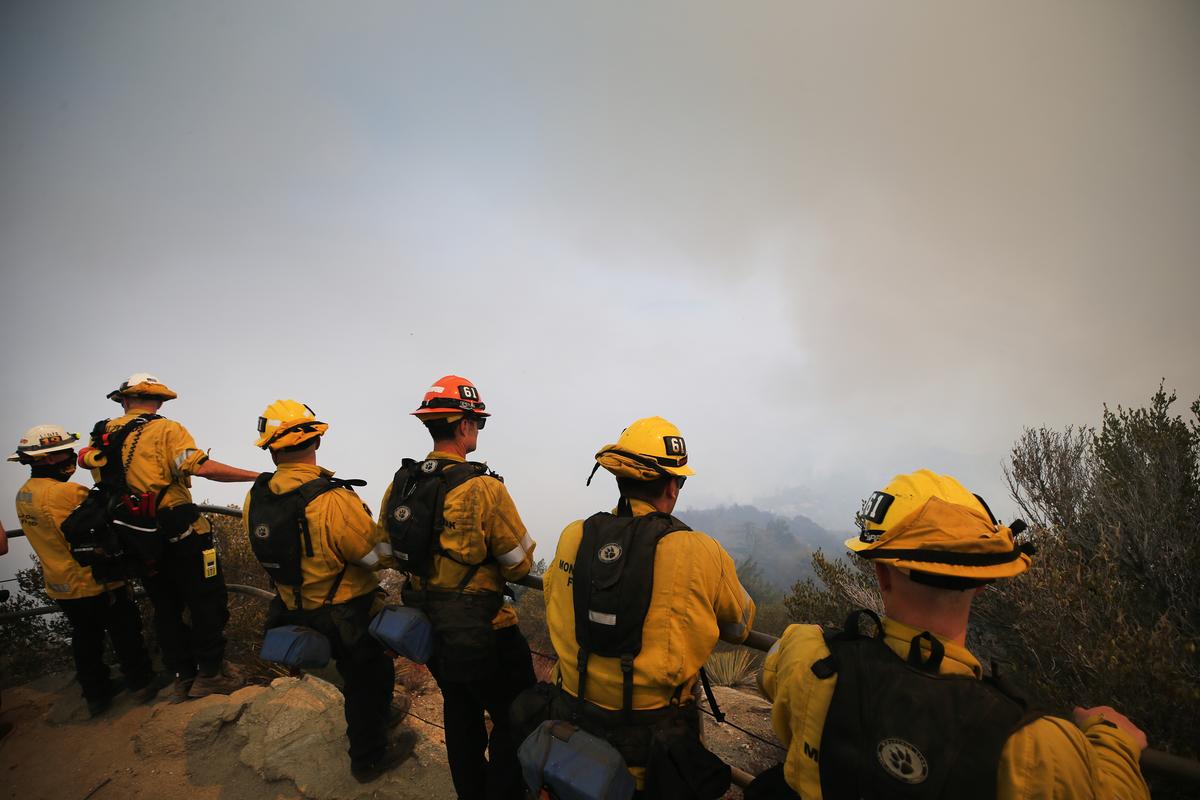 We would love to hear your stories! You can share them with us at emg.inspired@epochtimes.nyc