Doctors told bride-to-be Laurin Bank, from South Carolina, to carry her wedding date forward, as it appeared to them she was losing her battle with stage four cancer. Laurin declined, and her instincts proved correct … at least for a while.
The blushing bride held on for seven months after her wedding day.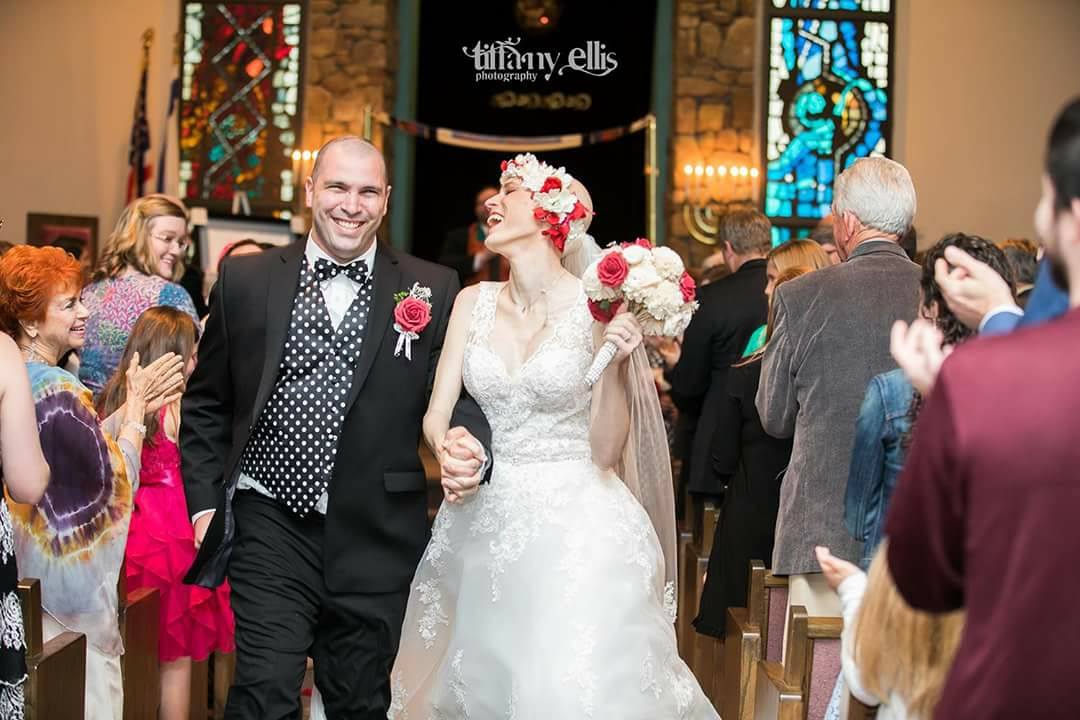 Laurin was diagnosed with stage two breast cancer in September 2014 even before meeting her future husband, Michael Bank. She underwent chemotherapy, radiation, and a double mastectomy before going into remission in April 2015.
According to the Daily Mail, cancer ran in Laurin's family. Her mother died of pancreatic cancer when Laurin was only 17, and her father died of colon cancer five years later.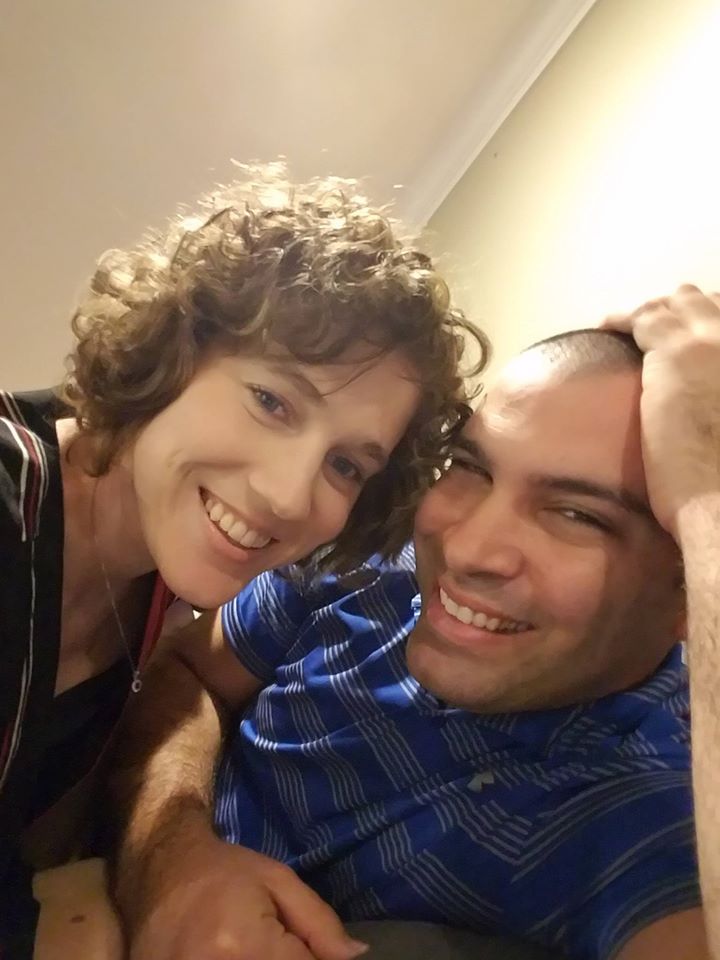 An Incredible Connection
Michael recalled his first meeting with Laurin. "We met at Starbucks […] I felt an incredible connection with her from that day," he said. "We seemed aligned in our values and life goals, and I left excited to get to know her better."
Michael helped Laurin move house, and from that moment on, they were inseparable.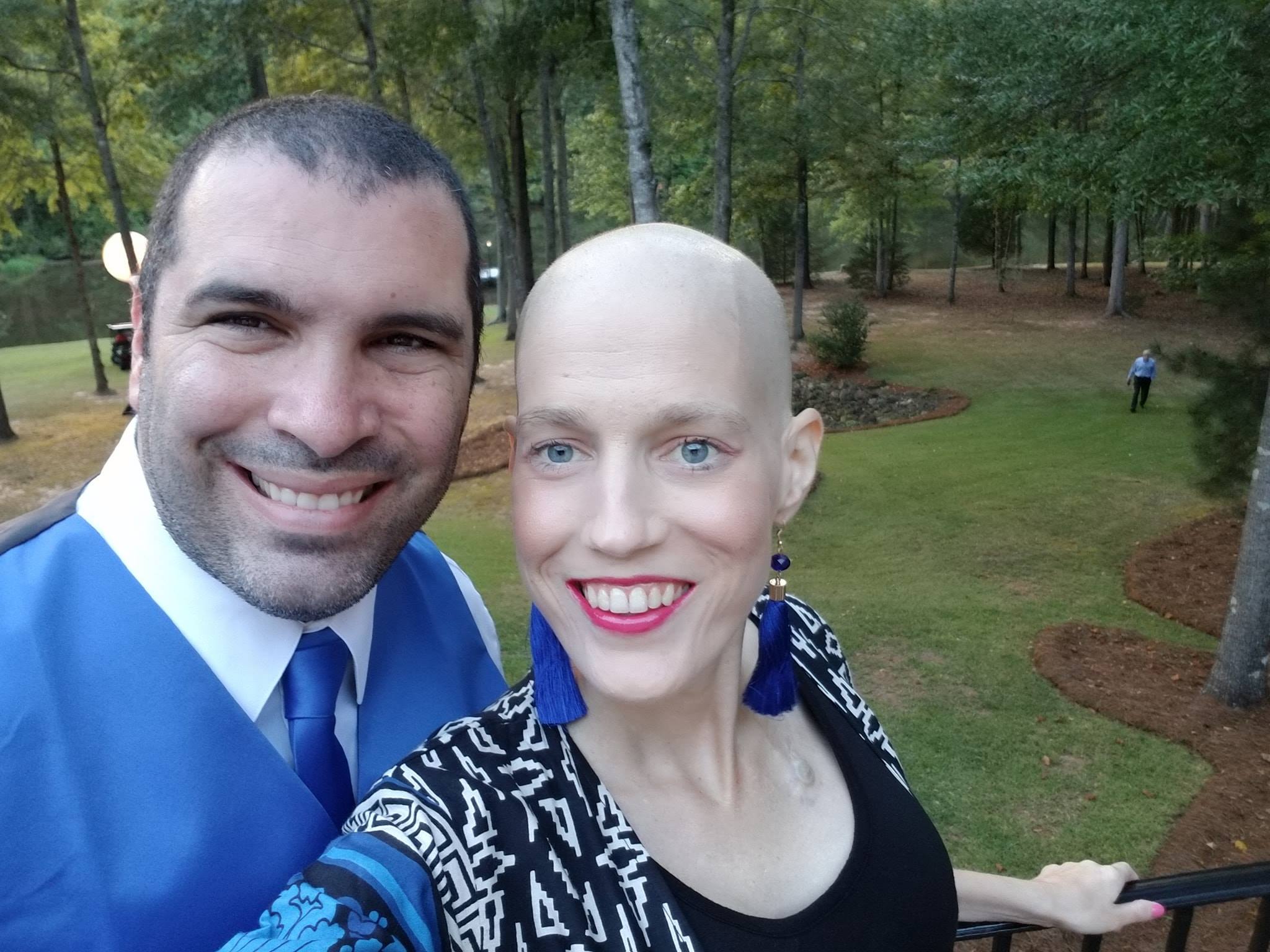 "Laurin went back to school to get an accounting degree," Michael shared with Love What Matters, "and I was busy running my martial arts school. Life was pretty normal."
However, knowing that there was a chance Laurin's cancer could return, the couple embraced life. They rode in a hot air balloon, went indoor skydiving, took a cruise to the Bahamas, and vacationed in Cancun. In a whirlwind of romance, the couple got engaged at Niagara Falls in June of 2017.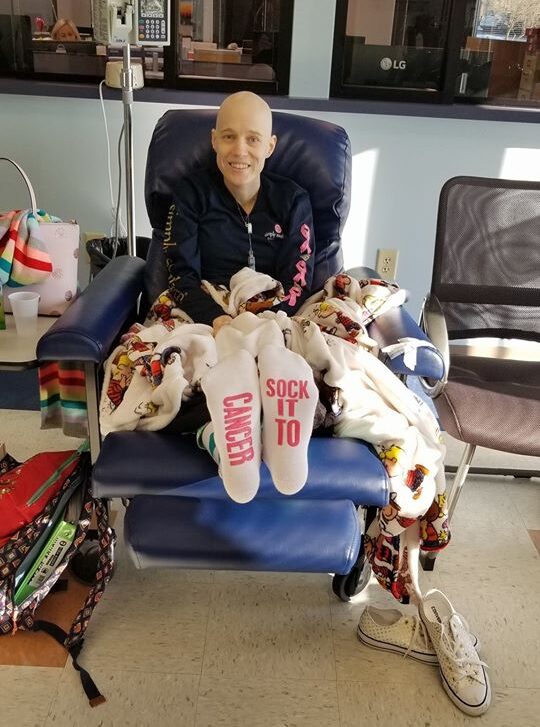 "Are We Still Going to Get Married?"
Laurin and Michael were happily planning their nuptials when their worst fears were realized; Laurin's health took a turn in August 2017. Doctors told her that the cancer had returned as stage four and had spread to her bones, liver, and lungs.
The terrified patient posed a heartbreaking question to her fiancé, "Are we still going to get married?"
Michael replied, "Of course we are, it just means we have more to figure out."
Laurin's doctors urged the couple to move their wedding date forward, fearing that Laurin wouldn't live to see March 24. The couple refused.

"This date was special to us," Laurin told People at the time. "We felt like moving that date was giving up and giving in to the cancer and letting it run our lives. We didn't want to give in."
"She's amazing," Michael shared. "We've been focusing on loving each other and loving life."
March 24 was indeed a special date. It marked the three-year anniversary of the day the pair first met on dating website Plenty of Fish; the couple were determined that it would be the day they would marry.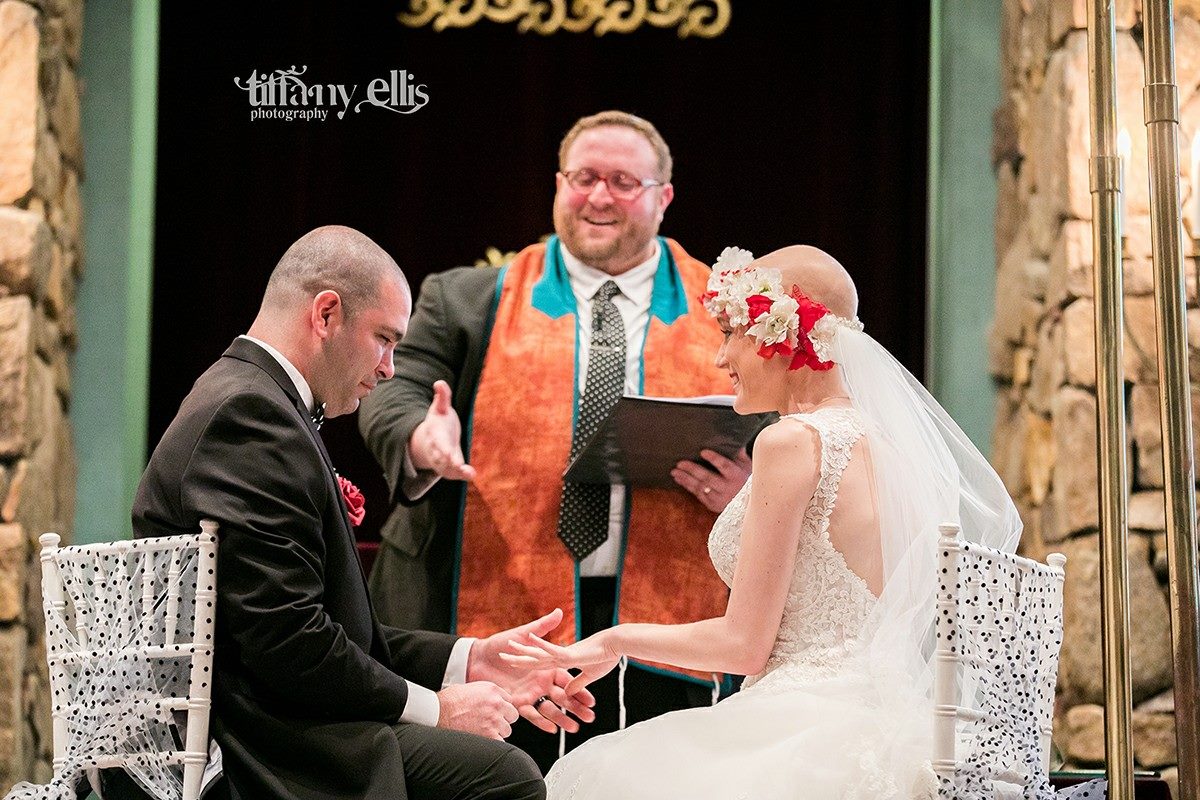 A Perfect Day
On her wedding day, a smiling, radiant Laurin walked down the aisle with her brother David, married Michael, and danced in front of 230 of the couple's closest family and friends. She didn't need a wheelchair or oxygen.
"She was absolutely stunning as she walked down the aisle," Michael recalled. "I could not take my eyes off of her the entire ceremony. We kept our eyes locked, smiled, laughed, and enjoyed the moment to its fullest! I felt like the luckiest person in the world.
"Our dance was 'Perfect' by Ed Sheeran," Michael added, "which perfectly described the day."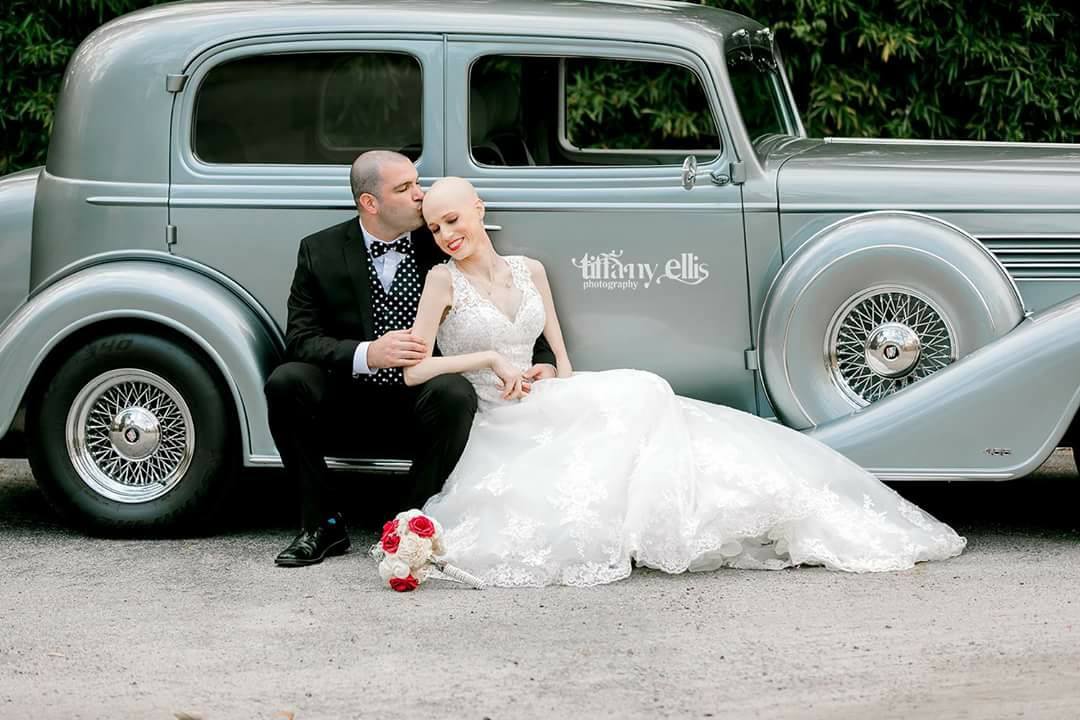 In the months that followed, Laurin and Michael traveled often, documenting their many adventures on social media.
But on Oct. 11, 2018, Laurin, the self-professed "Polka Dot Queen," shared a stoic update with some very sad news on Facebook. Her health had declined; there was nothing the doctors could do. Laurin explained:
"The cancer is spreading like wild fire and the strongest possible dose of chemotherapy they can give me did not work. I am now to the point that chemotherapy is no longer an option. Due to that and the bone marrow issues, this also shuts the door for any clinical trials!"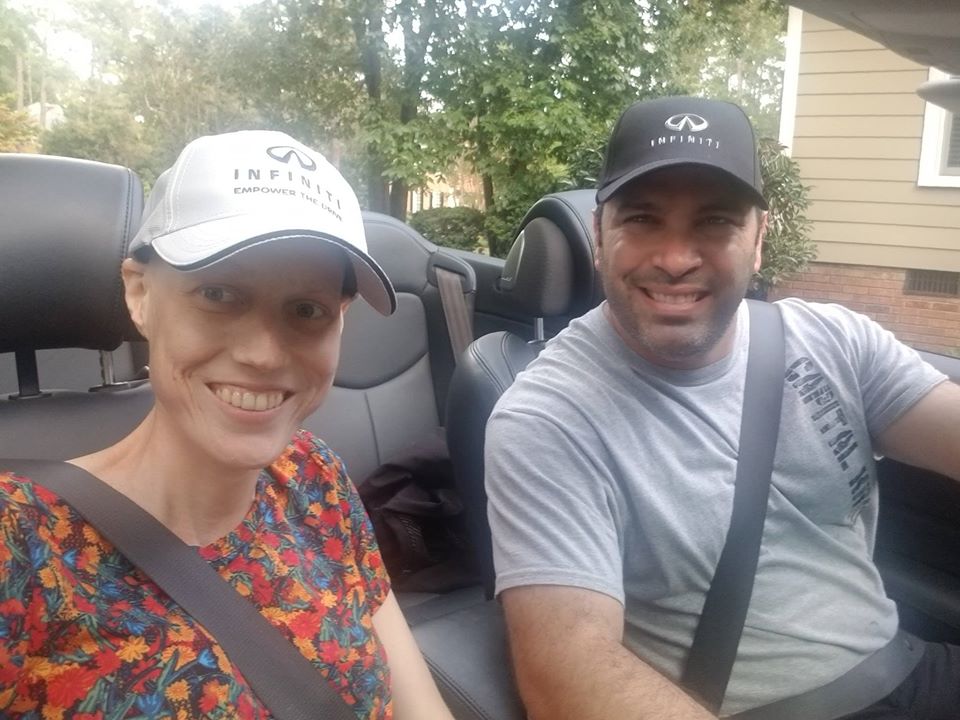 She added:
"This is one of the hardest days in this journey for me, and I know I am still processing, but I have shared from day one and this is a part of the journey. I plan to share all the adventures and updates I can, until I can't."
Laurin passed away at the age of 30, seven months after the wedding day her doctors never thought she'd live to see. "There is so much more I wish I could have said to her, but I was at such a loss for words," Michael shared with Love What Matters. A moving ceremony was held at the Tree of Life temple in Columbia on March 24, 2018.
"I just held her hand and kept thanking her for the past few years, for making me a better person, for teaching me how to love," Michael added. "I just kept talking until the nurse came in and checked her pulse and let me know she was gone."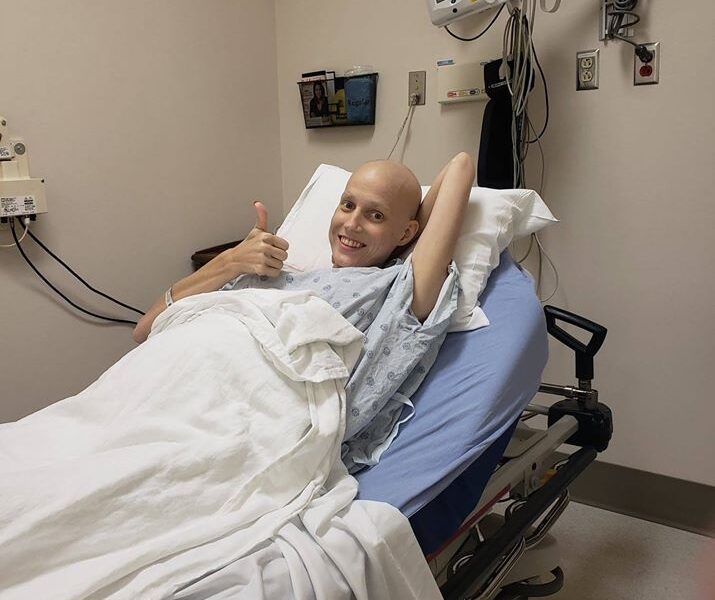 Great Fortitude
"Laurin hated hearing people talking about a 'battle with cancer,'" Michael reflected, "because with stage four, there is almost no chance of winning, so she asked me to describe her journey as her having 'great fortitude.'"
After his wife's passing, Michael invited Laurin's supporters to donate to the nonprofit organization In the Middle, the same nonprofit that helped the couple plan their wedding day, in Laurin's honor. He even inaugurated a scholarship for students who have lost their parents to cancer in Laurin's name.
On the one-year anniversary of his wife's passing, Laurin's "Polka Dot King," Michael, thanked his queen for their time spent together. "I have a huge hole in my heart in which I fear will never be filled," he wrote. "But I have so many amazing memories."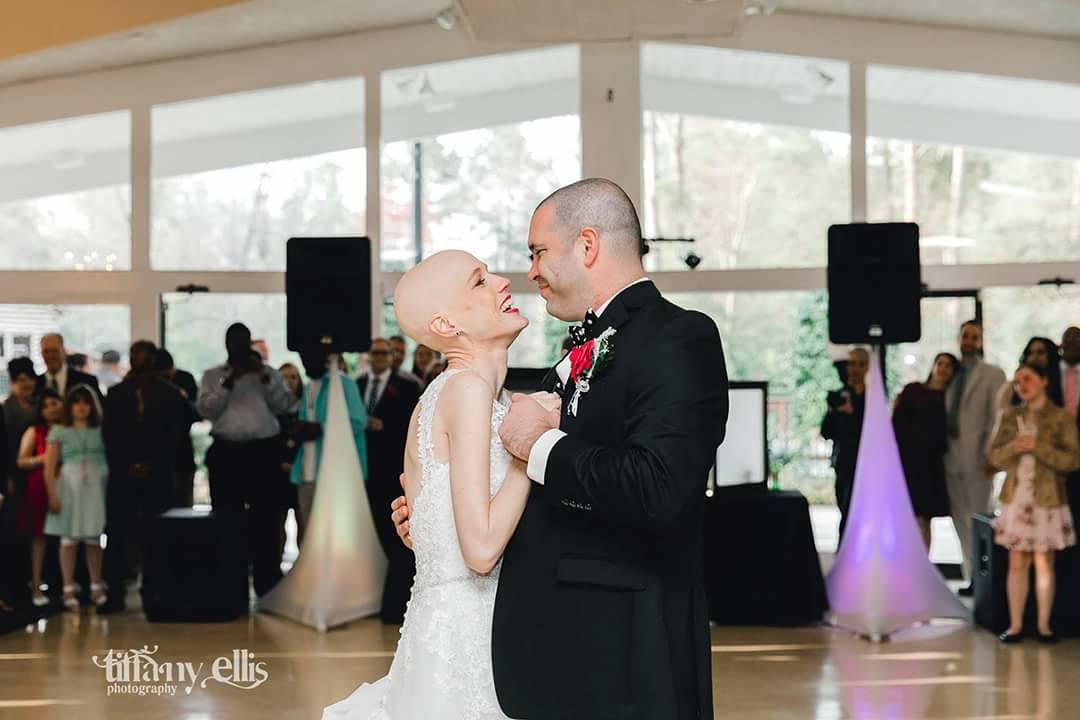 We would love to hear your stories! You can share them with us at emg.inspired@epochtimes.nyc