A bride who thought her grandfather wouldn't make it to her wedding because of COVID-19 got the shock of her life when he surprised her on her special day. The bride's outburst of happy tears was caught on camera as the close-knit pair embraced.
Days before her wedding, Suzy Dean, a high school English teacher in South Florida, received a call from her 82-year-old grandfather, Henry Dean III, while working out. It was the fourth cancellation call she'd received that day. The news that Henry wasn't going to attend her wedding broke her heart.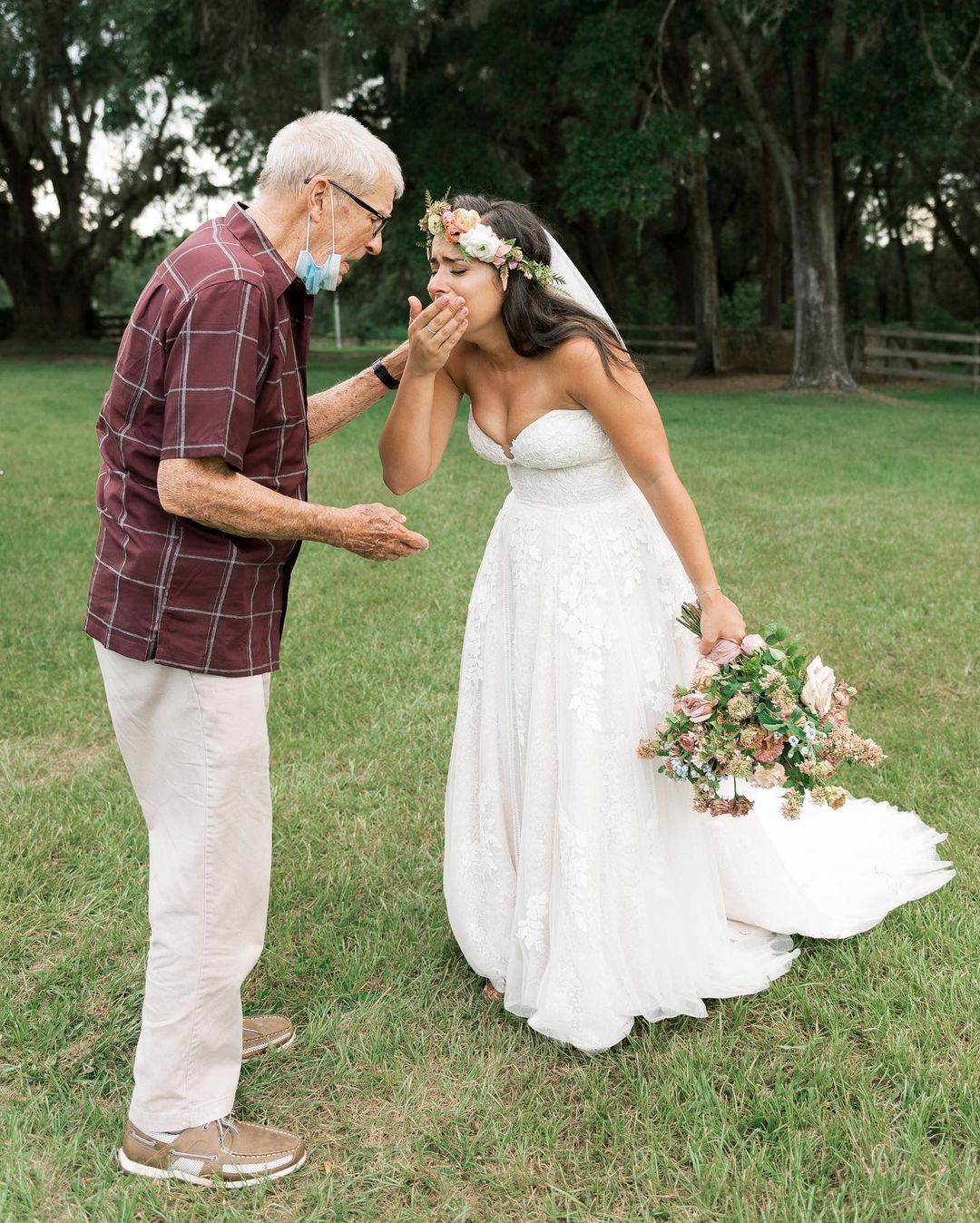 "He told me he just didn't feel safe and was making the decision to stay in Virginia," the 27-year-old told The Epoch Times via email. "I knew it was a heartbreaking decision for him, and I would never expect or ask that my grandpa put himself in a position that made him feel unsafe."
Suzy said she and her grandpa have shared a very close bond over the years. She credits him for informing her worldview with his love and compassion, excitement for the mundane, and ability to find beauty in places that others wouldn't. Because of this, she said, it was "imperative" that Henry attend her wedding.
"I couldn't imagine spending my wedding day without him spreading his joy and augmenting my own," she said.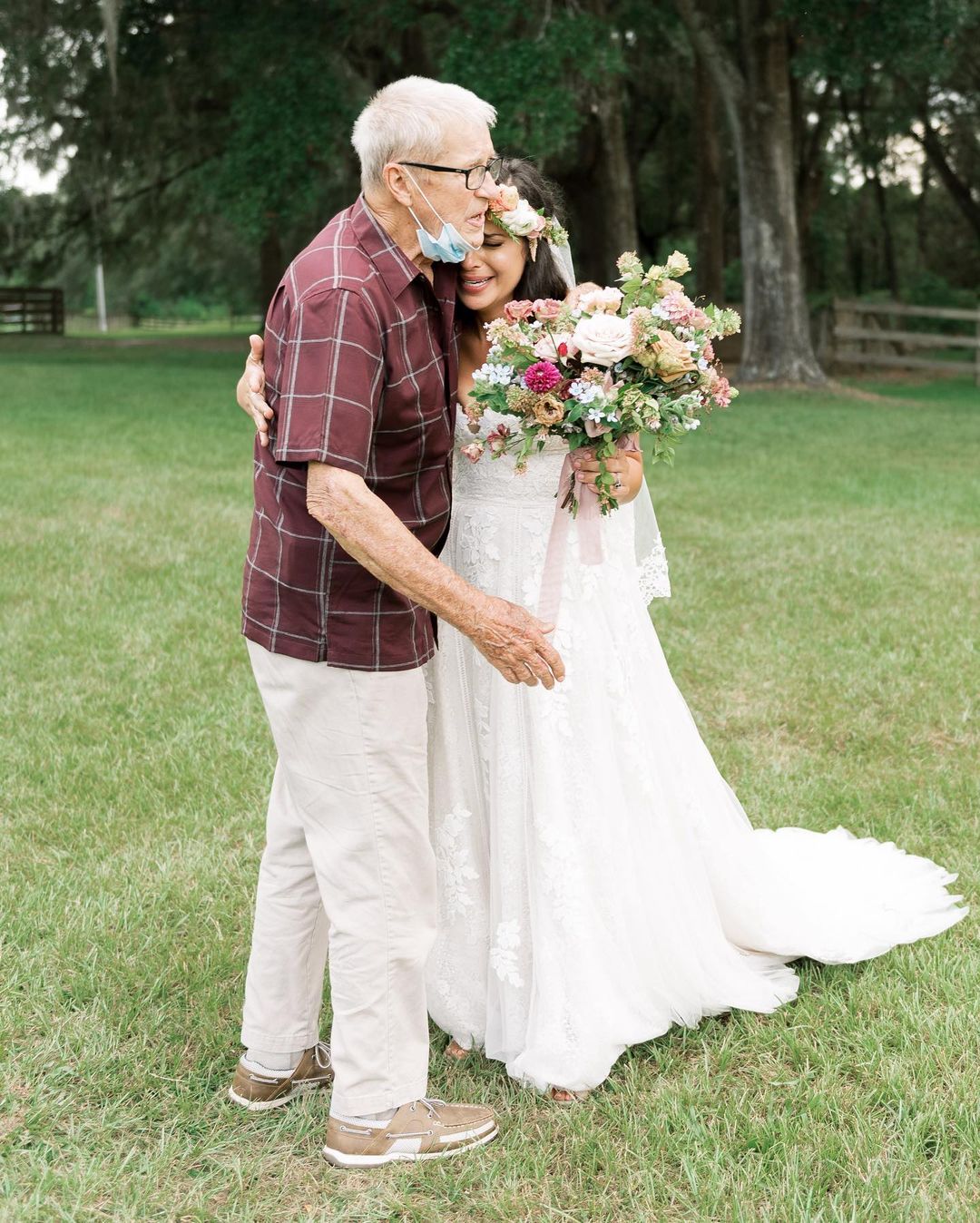 Suzy's wedding was being held at an outdoor venue, although only with 70 guests. She respected her grandpa's choice not to come, but was overcome with sadness after the phone call.
"I told him I would call him again once I was able to process his decision, but I never got the chance," she said. "I found myself crying every time I thought about it; I did not want him to feel guilty."
Unbeknown to Suzy, Henry changed his mind just a week later. He called Suzy's parents to break the good news, but asked them to keep it a secret with his special surprise in mind.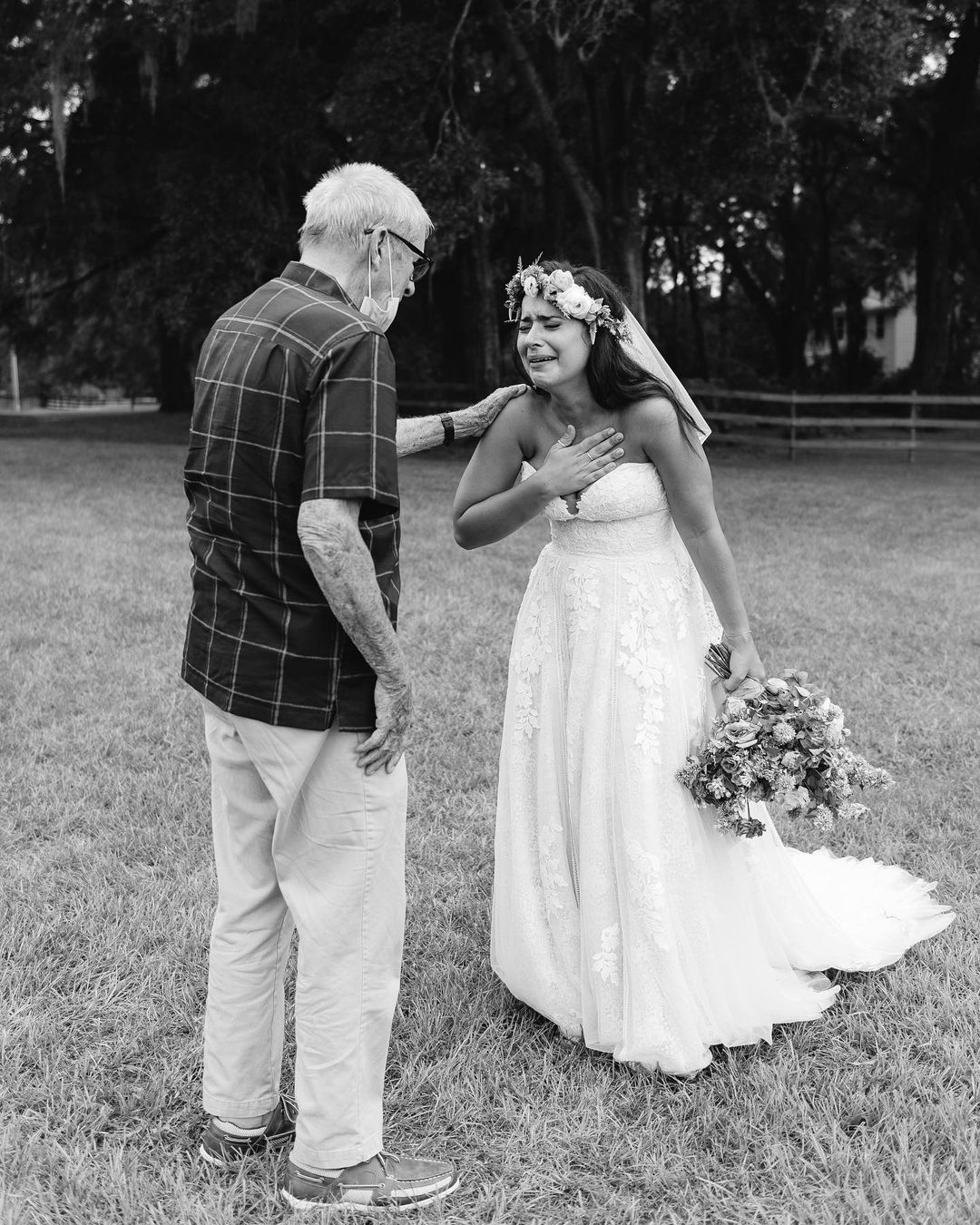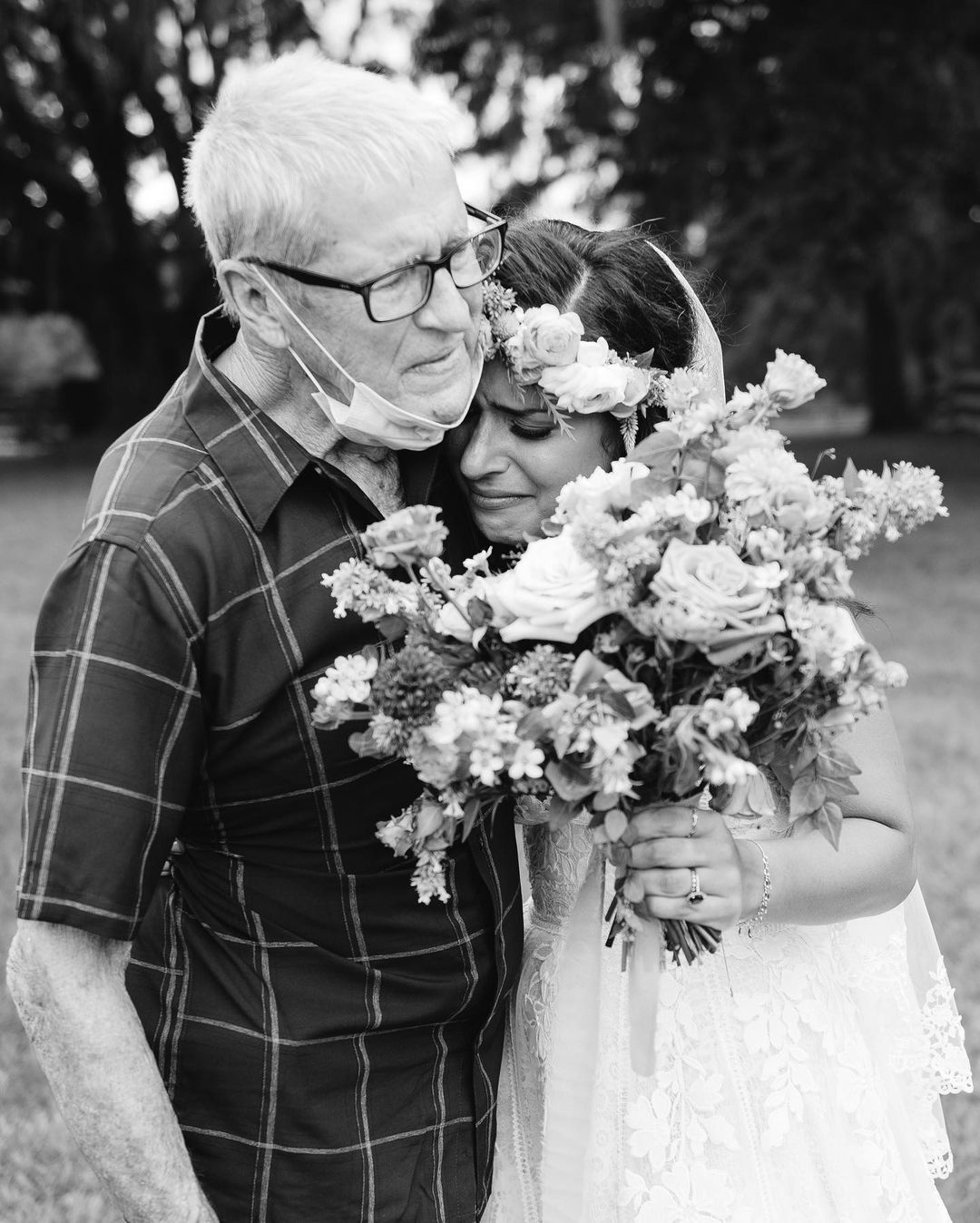 On July 25, 2020—Suzy's wedding day—her father, Henry Dean IV, orchestrated the big reveal by walking ahead of his 82-year-old father as the party approached the aisle. Suzy's bridesmaids had already walked, and as she turned to urge her father to hurry, that's when she saw her grandfather step to one side.
"My grandpa had been walking behind him," said Suzy. "We didn't say anything, because we said it all with our faces … the feeling was indescribable."
This was one of the very few times, she says, that her grandpa had teared up. Suzy was reminded of the only other time she had seen her grandfather cry: when she told him she was expecting a baby. Yet, overcome with emotion, Suzy found herself spiraling into a panic attack in front of her wedding guests. Luckily, a bridesmaid helped calm her down.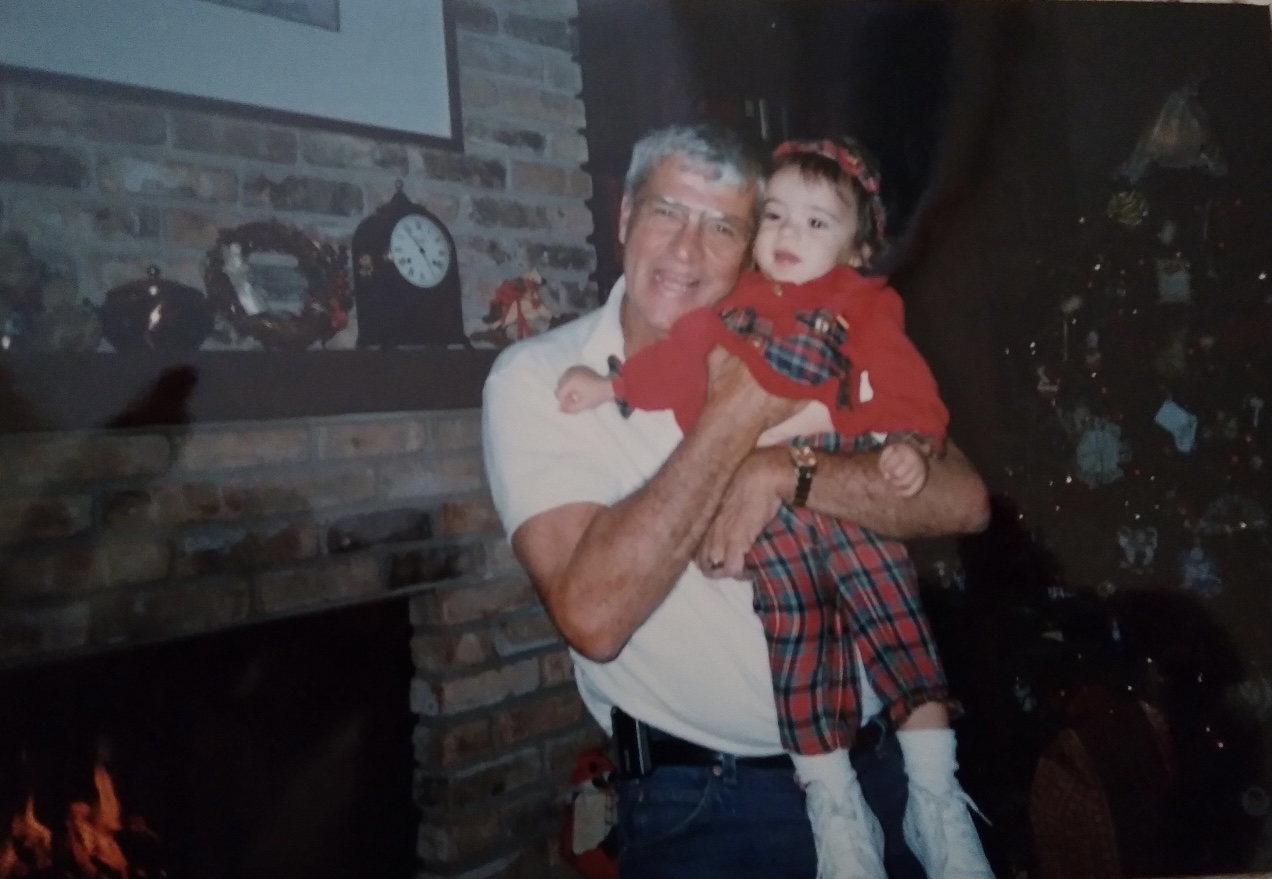 Suzy later found out, to her shock, that her mother's original plan was to have Henry sitting in the front row.
"I had to keep myself together during the entire ceremony, which was the hard part," she said. "I couldn't wait to see him and hug him after."
Wedding photographer Colleen Sanclemente was there to catch the moment of Suzy and Henry's long-awaited embrace. She shared five of the sweetest shots on Instagram, captioned, "As wedding photographers, we're not just here to capture pretty poses. We're here to document all of the precious and timeless moments in between as well!"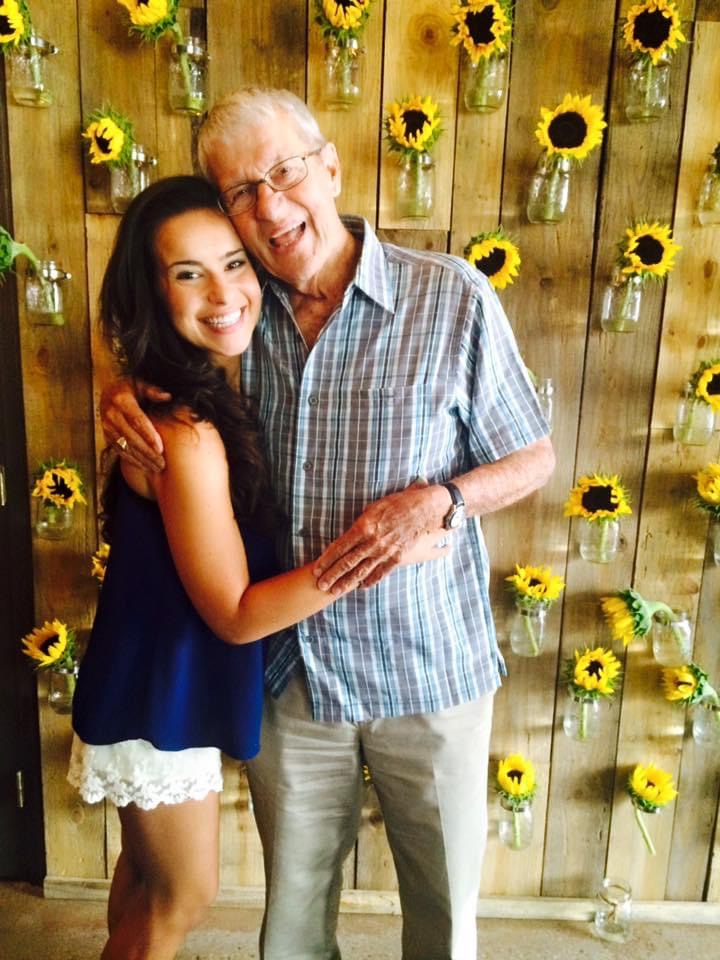 Suzy knew her grandfather was still uncomfortable being at the wedding. He took "necessary precautions," she said, even eating separately from the other guests. However, she spent time with him near the bonfire as he ate.
The blushing bride recalls guests and vendors tearing up as she and Henry held one another. "I was still in such shock that I didn't have much to say," she told The Epoch Times. "But I hugged him and cried in his arms and told him how important he was to me, and I think that said enough."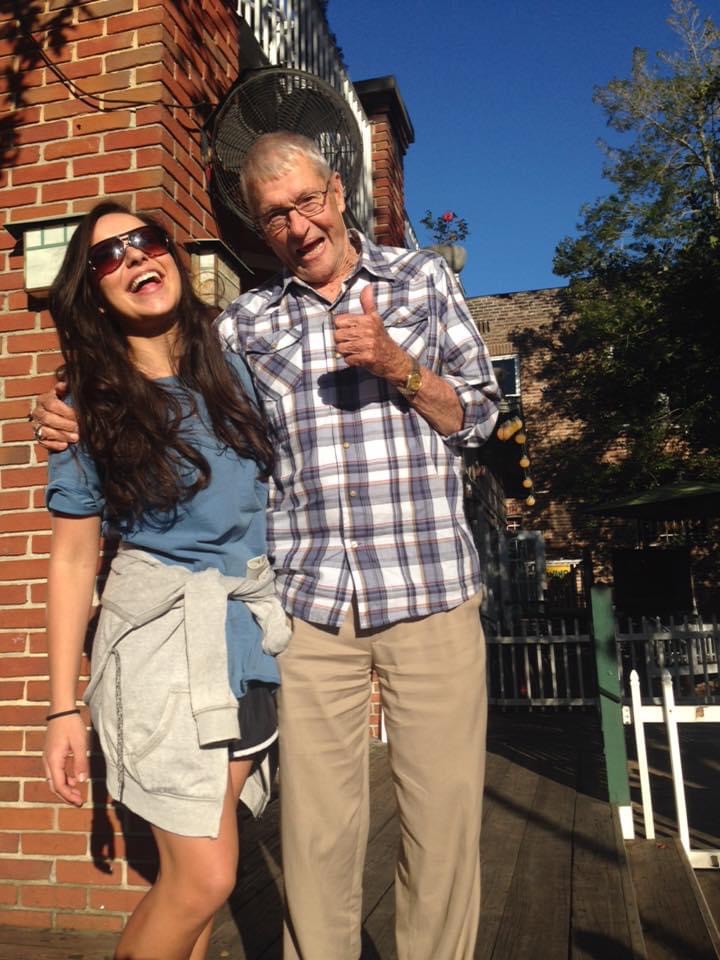 Henry, a retired Florida Highway Patrol officer, regularly travels between Florida, Virginia, and Kentucky, and sees his granddaughter often. Yet their last meeting before Suzy's wedding was likely three months earlier, she said.
Suzy, who had sleepovers with her cousins at her grandparents' home every Friday night growing up, cherishes her memories of their family trips, and credits Henry with having "more energy than me and most people that I know."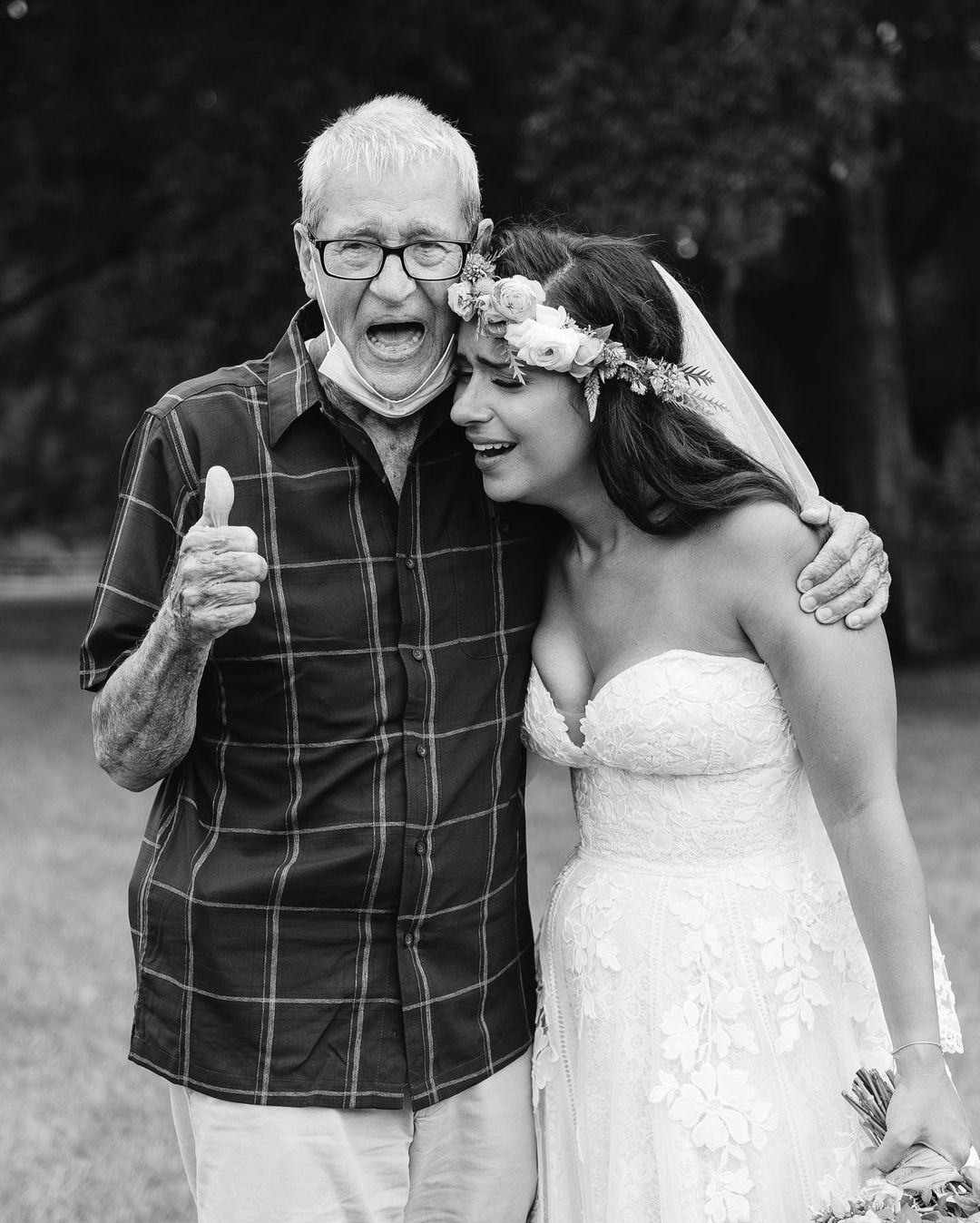 On her wedding day, her grandpa gifted her yet another incredible memory to cherish for the rest of her life.
"I still constantly find myself tearing up over it," she said. "I'm unbelievably lucky to have a grandpa like him."
Share your stories with us at emg.inspired@epochtimes.com, and continue to get your daily dose of inspiration by signing up for the Epoch Inspired newsletter at TheEpochTimes.com/newsletter