A bride who married the love of her life, a blind New Jersey athlete, made sure he could feel how beautiful her wedding look was on their special day by wearing a tactile gown. She kept the dress a secret till the wedding and it moved the groom to tears.
Kelly Anne Ferraro, 33, wore a gown with a lot of pleasing textures for Paralympian Anthony Ferraro, 26, as he "sees" so much with his hands, and she knew what the gesture would mean to him.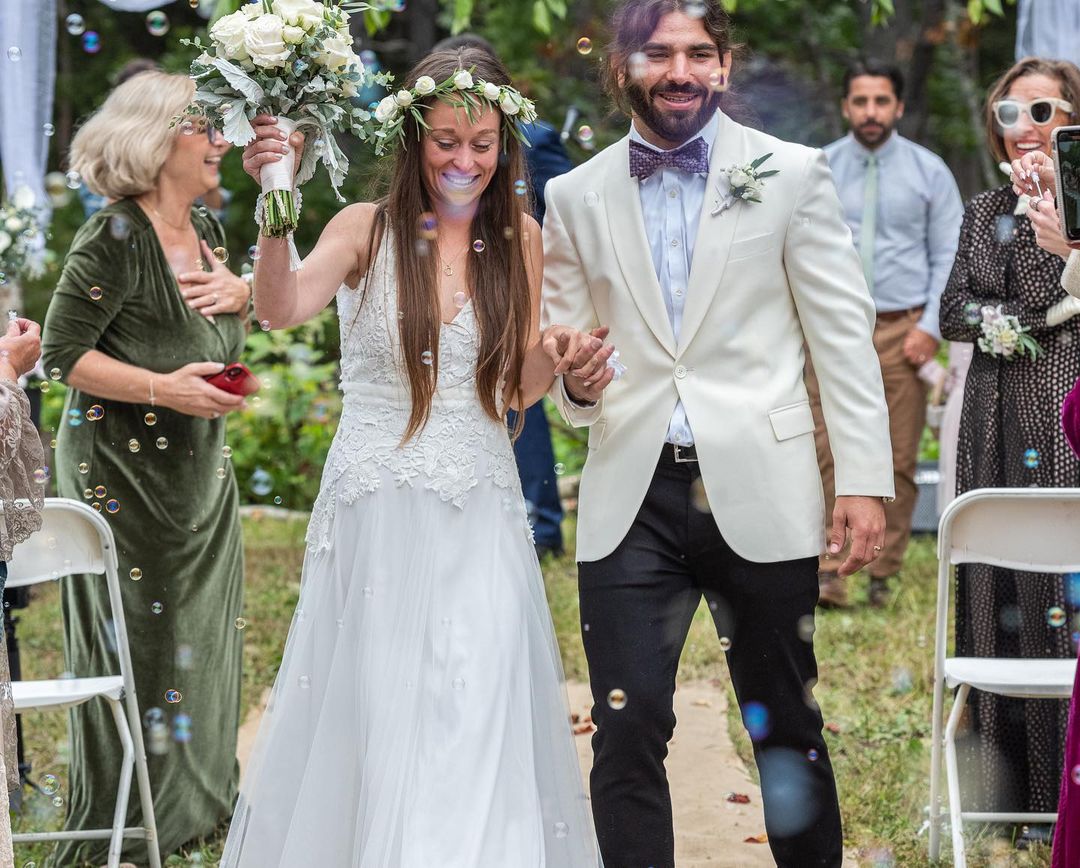 "On our wedding day I wanted him to feel the beauty of my dress," she explained to The Epoch Times. "He was in love, and so happy I decided to get something for him that felt nice, and not all crinkly!"
At their wedding in Maine on Oct. 2, Anthony wore black pants, a white suit jacket, and a bow tie. Kelly Anne wore a white, floor-length velvet and silk gown with a textured lace bodice and embroidered flowers from soft cotton. Her back was open with tassel ties and she wore a crown of flowers in her hair.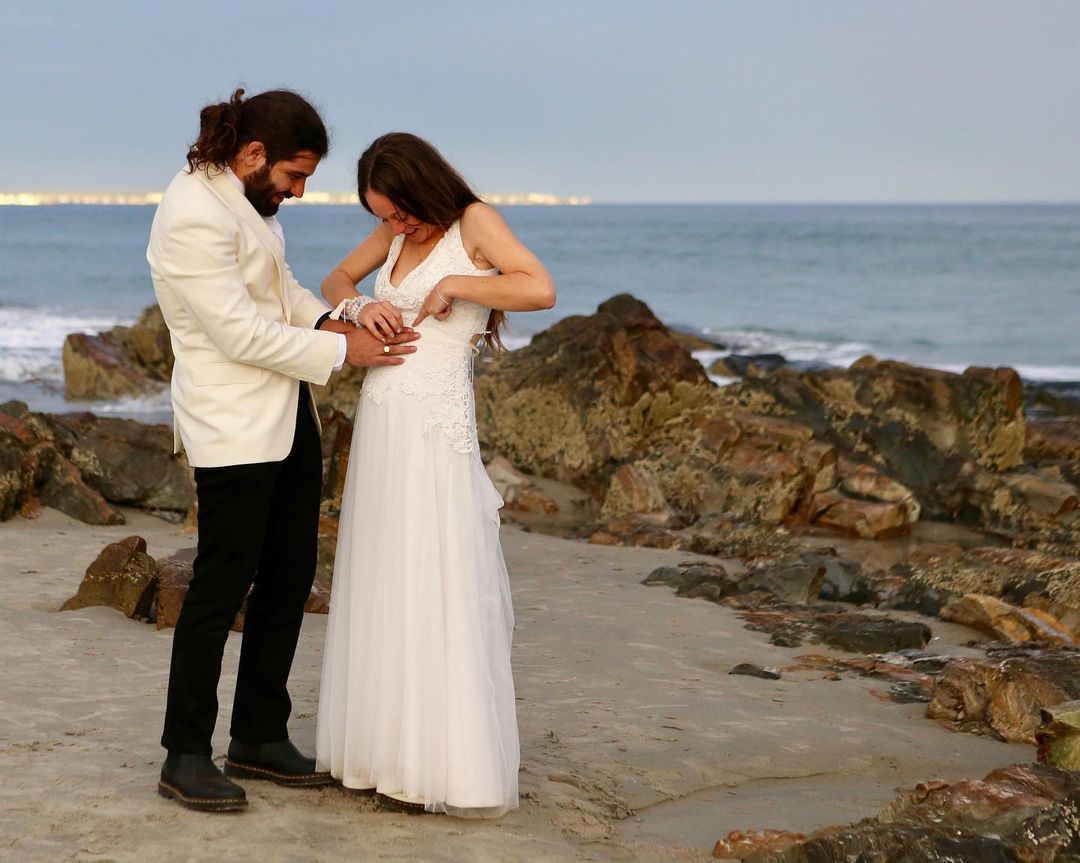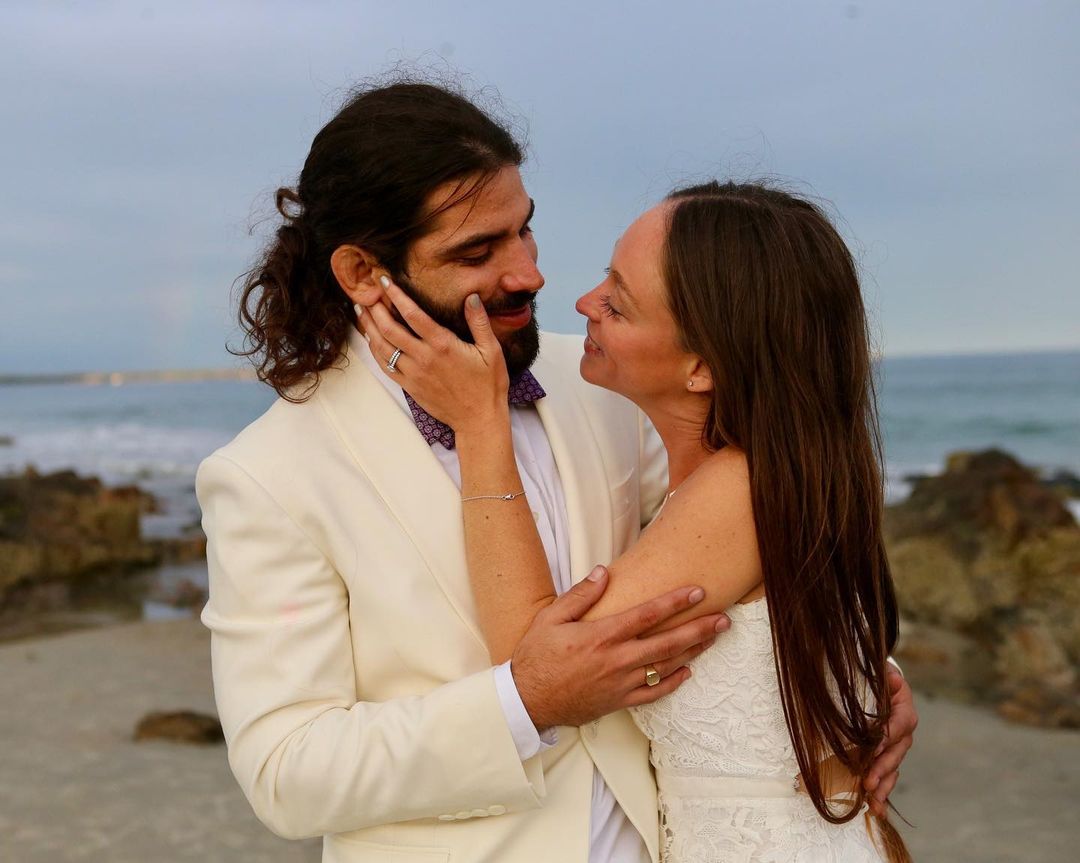 To finish off her boho bridal outfit from Loulette Bridal in Brooklyn, New York, Kelly Anne donned a custom white-velvet jacket with tassels after the ceremony.
The custom jacket reminded Anthony of their first date, where Kelly Anne had worn a velvet outfit.
Reflecting on Anthony touching her outfit, Kelly Anne said, "I felt like his queen."
"The second she got to me, it was incredible," Anthony regaled, speaking to Insider. "She had a velvet strip around it and all this silk, and this beautiful fringe, and lace … all these materials. And it wasn't weird textures; it was beautiful, tactile, pleasing, sensory."
Anthony was blown away by this gesture and began tearing up.
Apart from the tactile dress, the couple even created a special experience for their guests. Friends and family were given eye masks to encourage them to make the most of other senses. Additionally, the place was also decorated with tent poles with bubble wrap and flowers so that Anthony wouldn't hit his head.
Anthony later shared wedding highlights in a moving Instagram video montage and the post went viral, capturing the hearts of tens of thousands of netizens.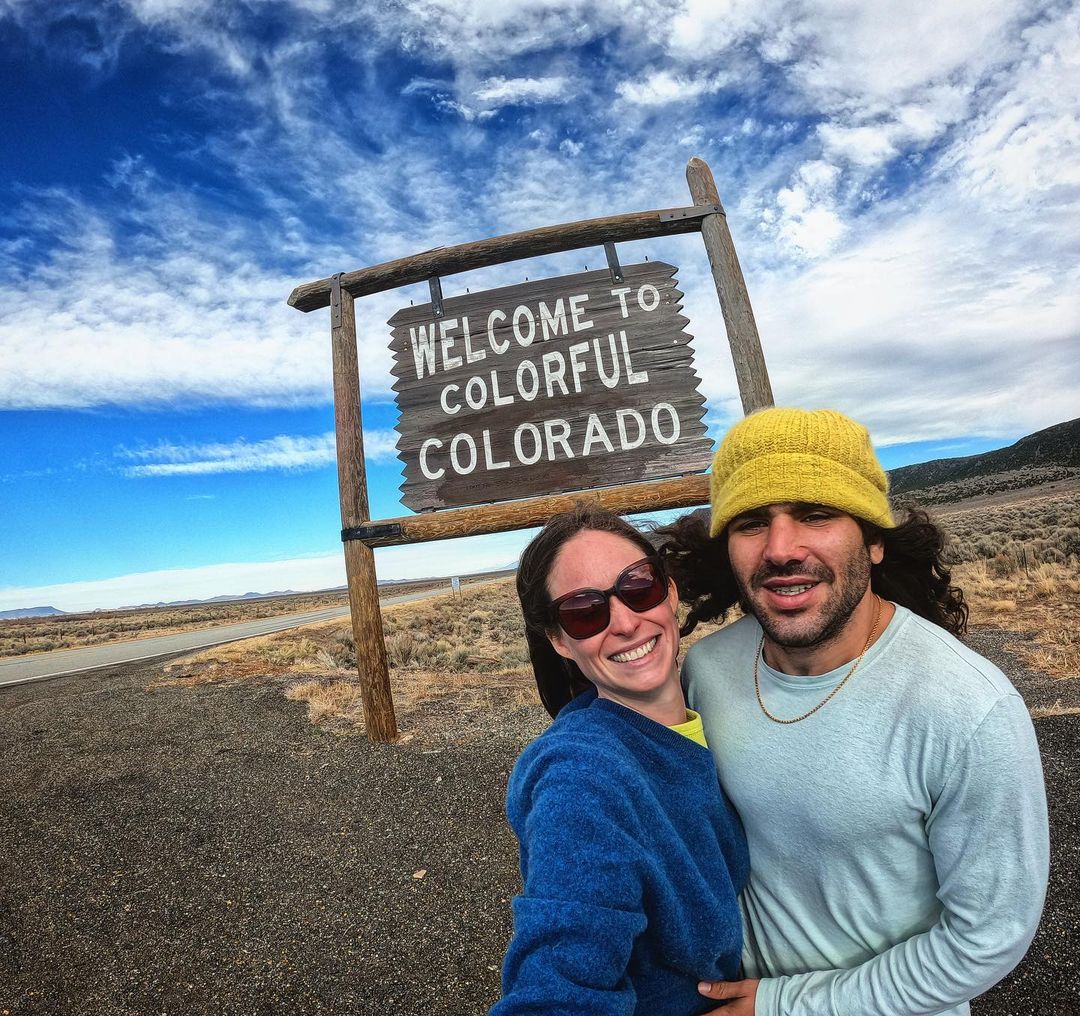 Originally from Nyack, New York, Kelly Anne, a software consultant and a writer, met Anthony, a professional athlete, musician, and motivational speaker, on the Jersey Shore in December 2017. The couple settled in Spring Lake, New Jersey, Anthony's hometown.
"We met through my sister," Kelly Anne told The Epoch Times. "The relationship formed romantic when Anthony asked [me] to be his date for the premiere of his film, 'A Shot in the Dark.'" The film chronicles the story of Anthony's journey as a blind athlete.
Since the couple began dating, they've traveled widely together, visiting Germany, Peru, Canada, France, Spain, and Portugal, and have never let Anthony's blindness get in the way of their adventures.
Anthony told Insider: "I started noticing when I traveled with her, life started to change in a big way for me … I started seeing the world in a way I've never seen it."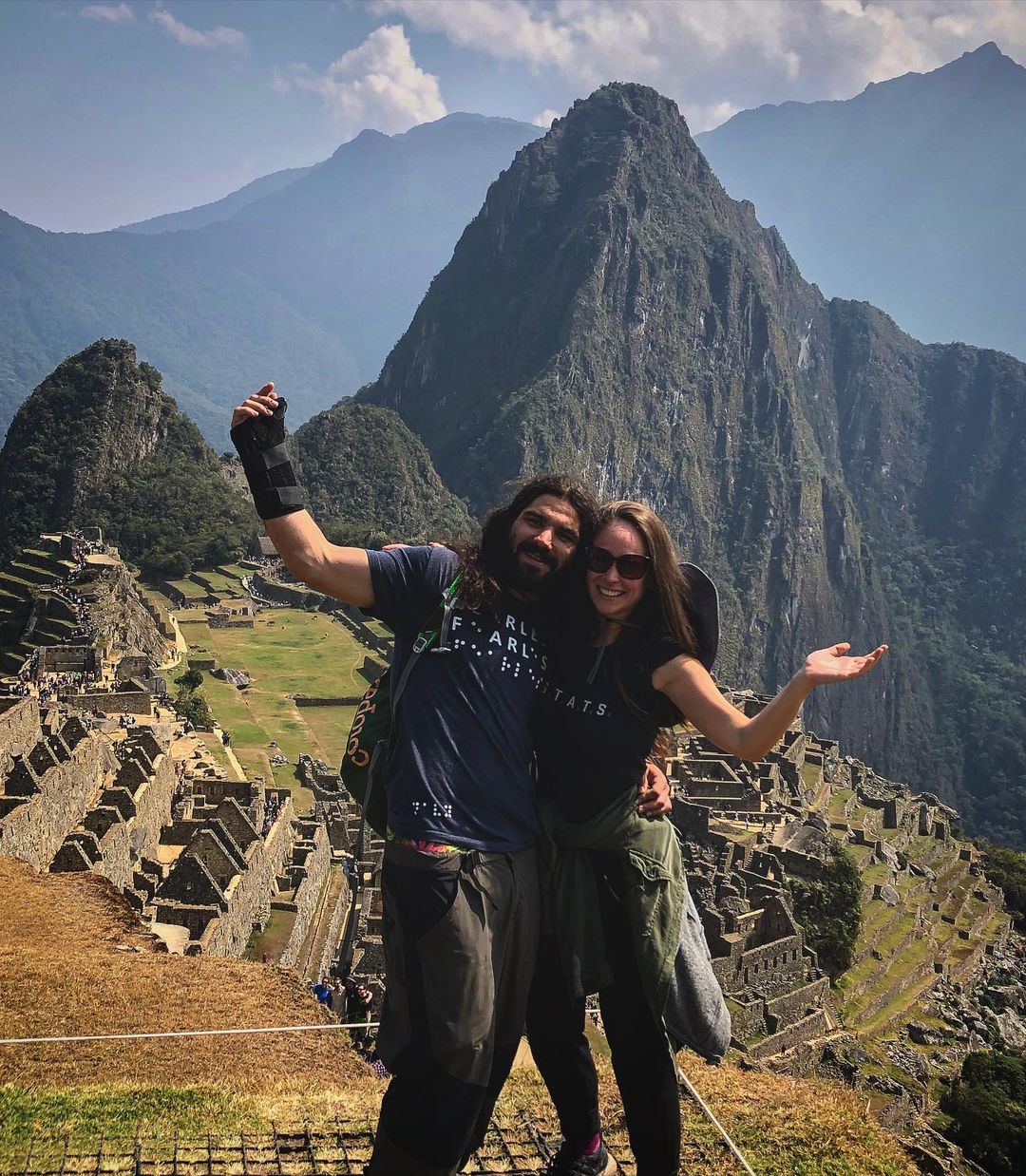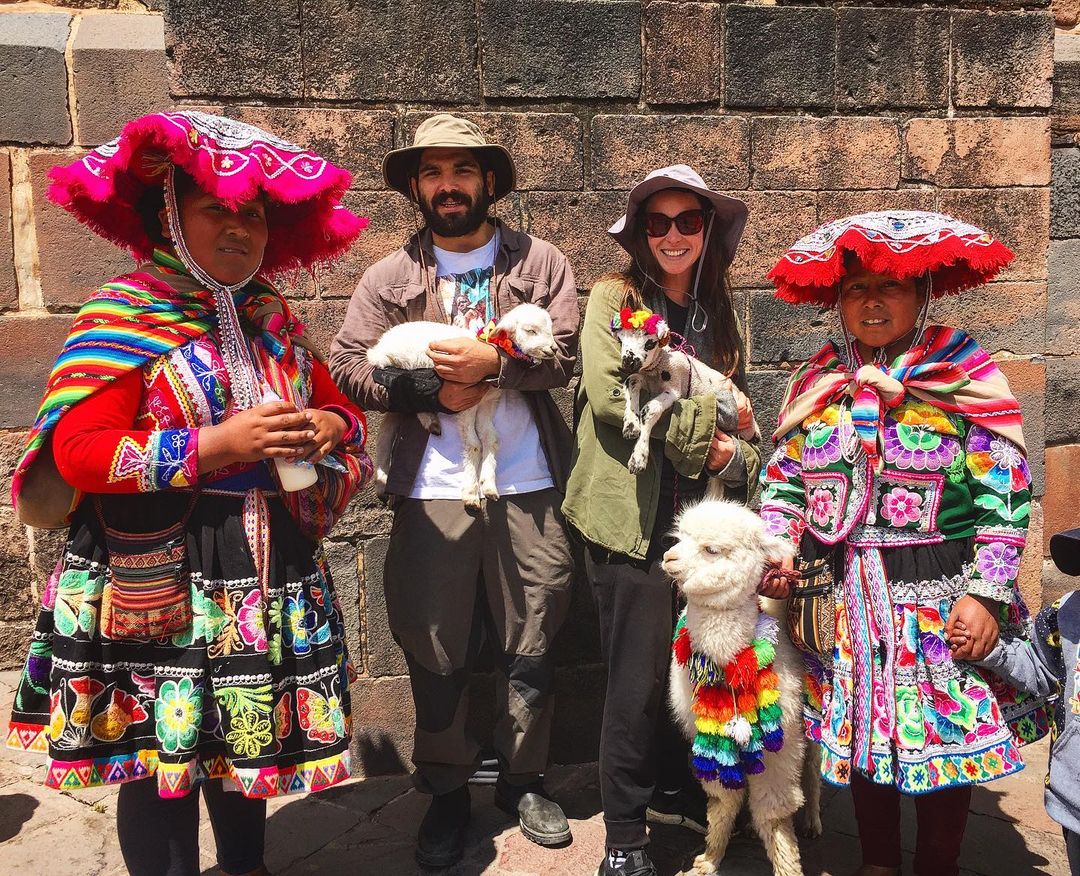 "She would take the extra time to stop and slow down and take in every part of a landscape or a structure or something with me, and she would even close her eyes and try to feel it the way I would," he explained. "And then, I would explain it to her, how I would see it, with my senses. She would fill in all the visual gaps for me and explain it in perfect detail."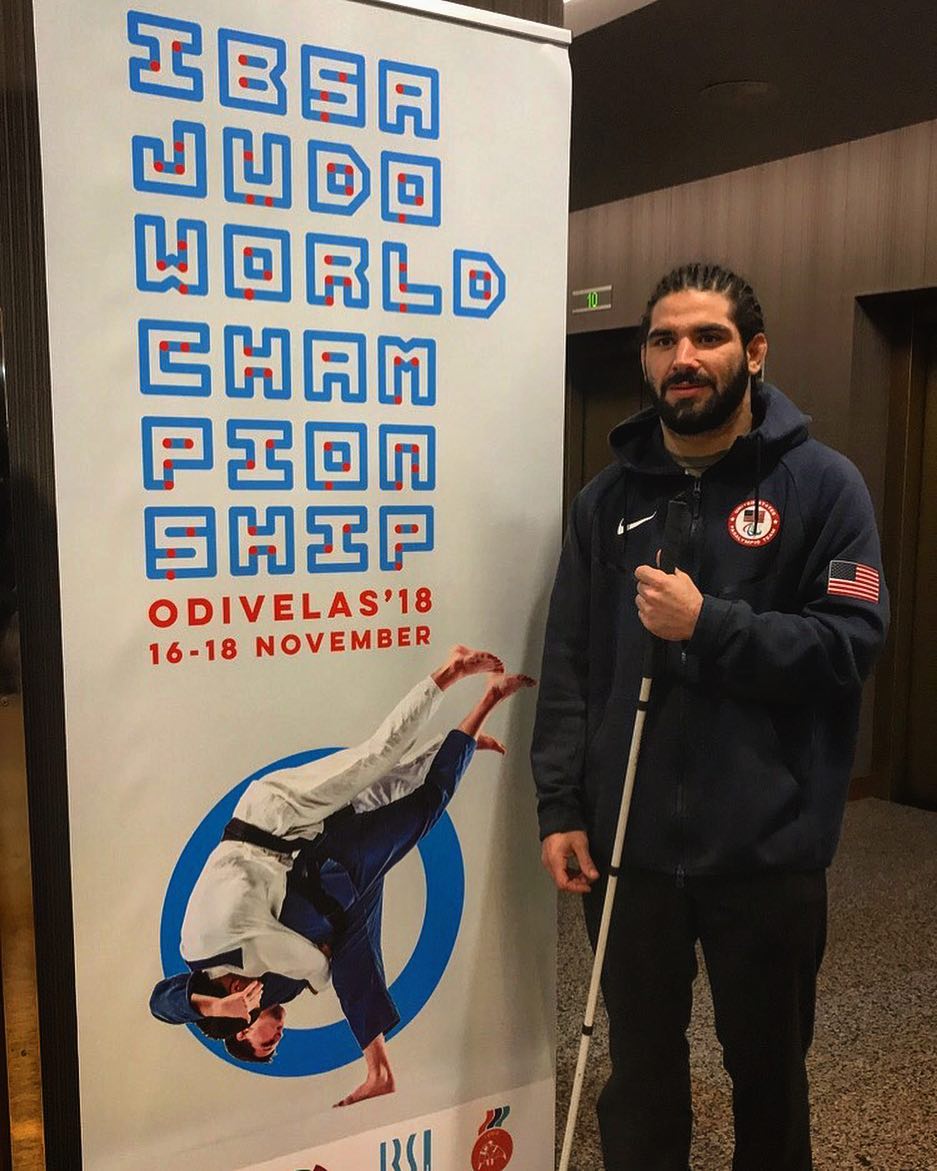 Anthony is currently training to compete in judo at the 2024 Paralympics in Paris, France. At the core of his and Kelly Anne's beautiful relationship is a simple, singular driving force: love.
"True love comes from the heart," Kelly Anne told The Epoch Times. "One love."
Share your stories with us at emg.inspired@epochtimes.com, and continue to get your daily dose of inspiration by signing up for the Epoch Inspired newsletter at TheEpochTimes.com/newsletter