A teen who wants his beloved stepfather to adopt him and his older brother has started a lawn care business to help pay for the legal fees.
Born and raised in Sandy Run, South Carolina, 14-year-old Tyce Rey Diaz Pender has lived in Cayce, South Carolina, with his family since 2017. His mother, Marcy, began dating Eric Jenkins in 2010, when Tyce was just 2 years old. Eric proposed to Marcy about four years later; they've been a tight-knit family unit ever since.
"I don't really remember our first meeting," Tyce told The Epoch Times. "I just remember him being with us and at my third birthday party. I remember him being really tall!"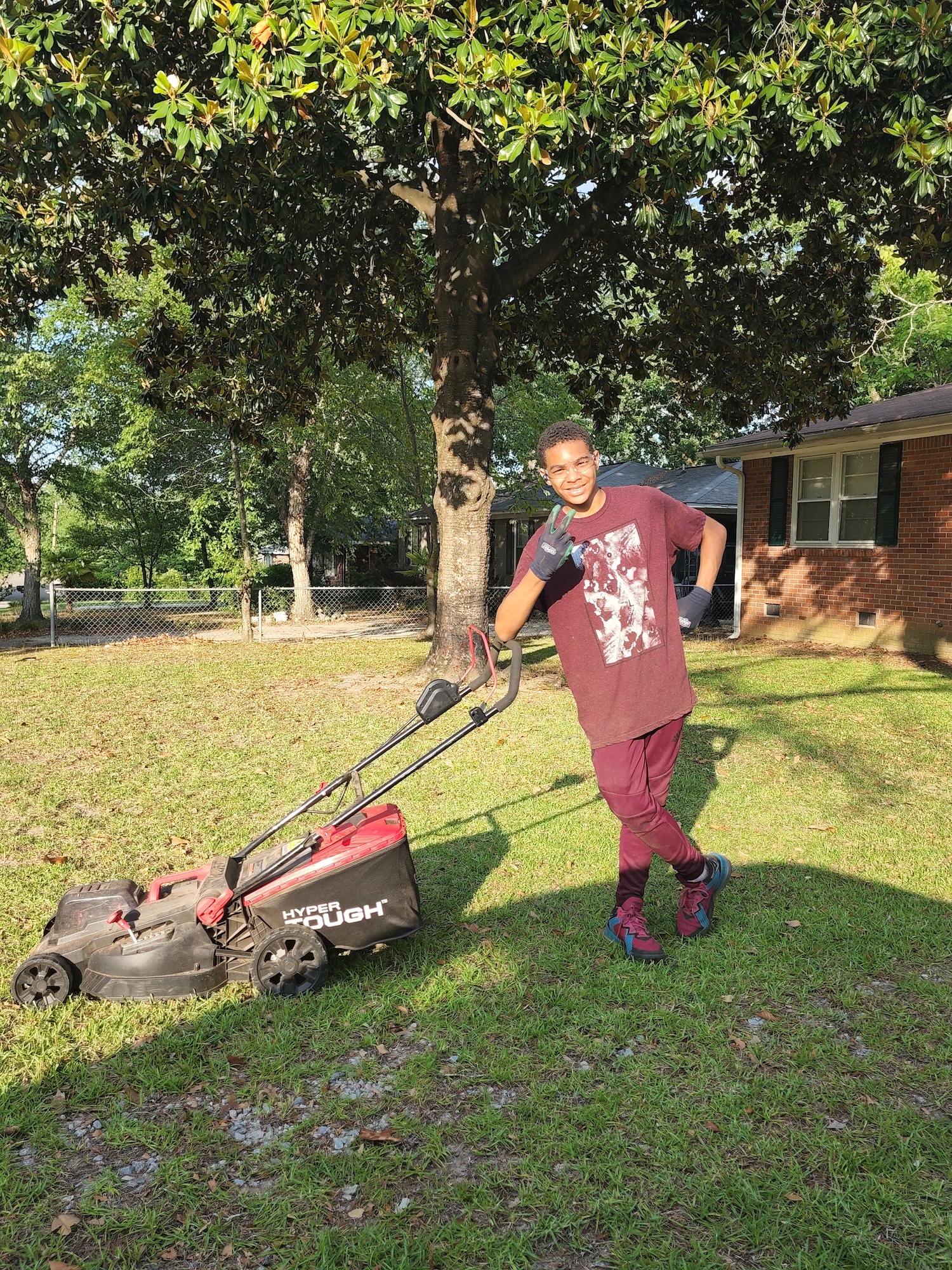 Tyce, who has an older brother named Tylee, and a stepsister, Tierrianna, said he has no recollection of life before Eric.
"When I think of the word 'dad,' I picture him," he said.
Over the years, Tyce has developed an exceptional bond with Eric.
"When I was a lot younger, my mom worked and Eric was in college, so he was the stay-at-home parent," Tyce said. "He was the one taking us to practice and coming to lunch with us at school. I don't remember not having Eric in my life."
Eric has played a significant role in the family by supporting them.
"Sometimes my mom goes to the hospital," Tyce said. "She has allergies that she has to use an EpiPen for, and Eric is the one that lets us know everything will be OK; he makes sure that our life continues on like normal."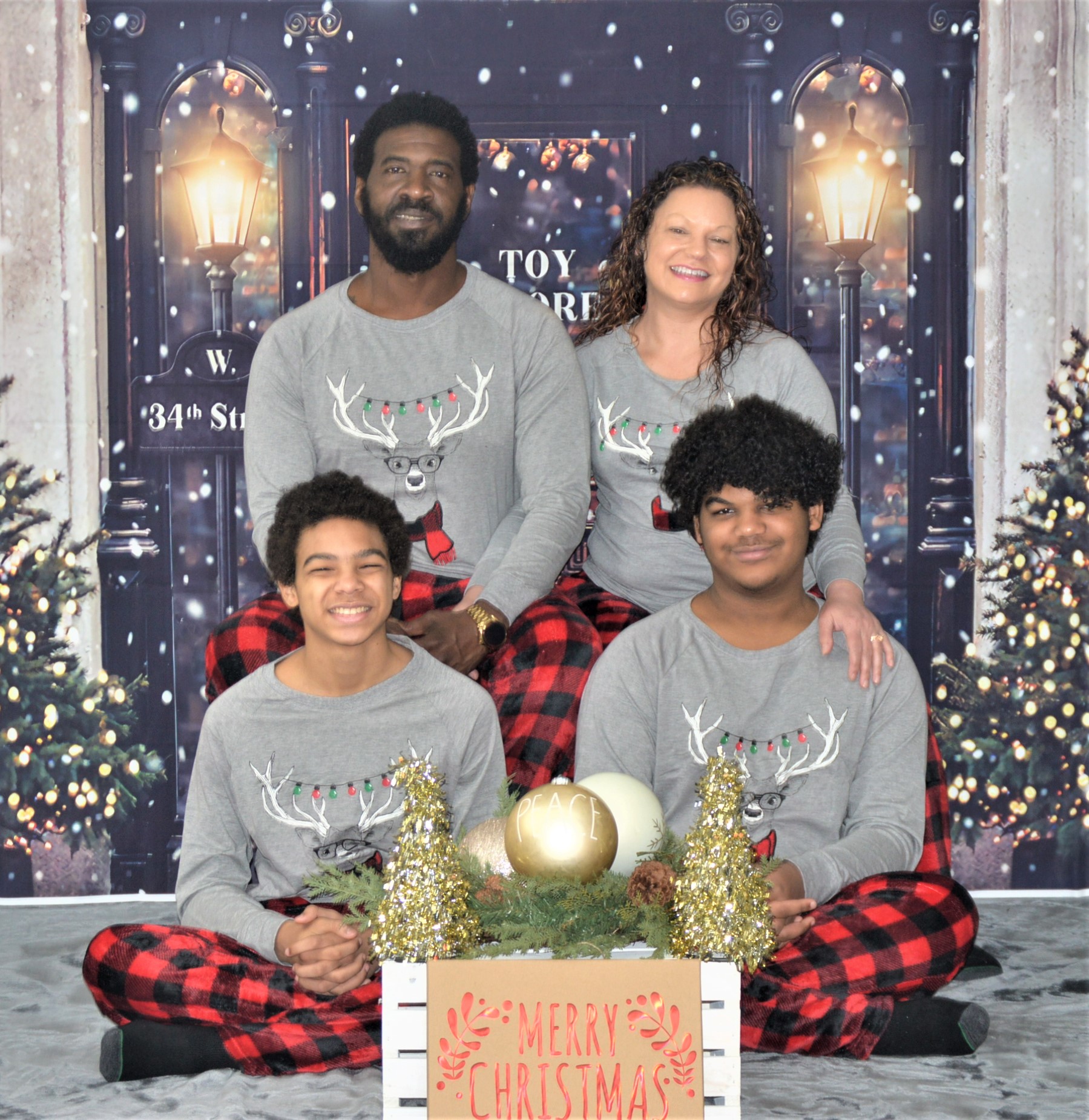 Eric has also provided some of Tyce's fondest childhood memories, including family camping trips in the summertime.
"That was always a lot of fun, and funny, especially because Eric doesn't like to swim much!" Tyce said. "He would go along with it, even though my mom said it was 'out of his comfort.'"
According to Today, two years after Marcy and Eric got married, they discussed adopting Tyce and Tylee and even tried recently to hire a lawyer who would handle a pro bono case. However, the other legal costs were mounting. Thus Tyce took it upon himself to help with the payment.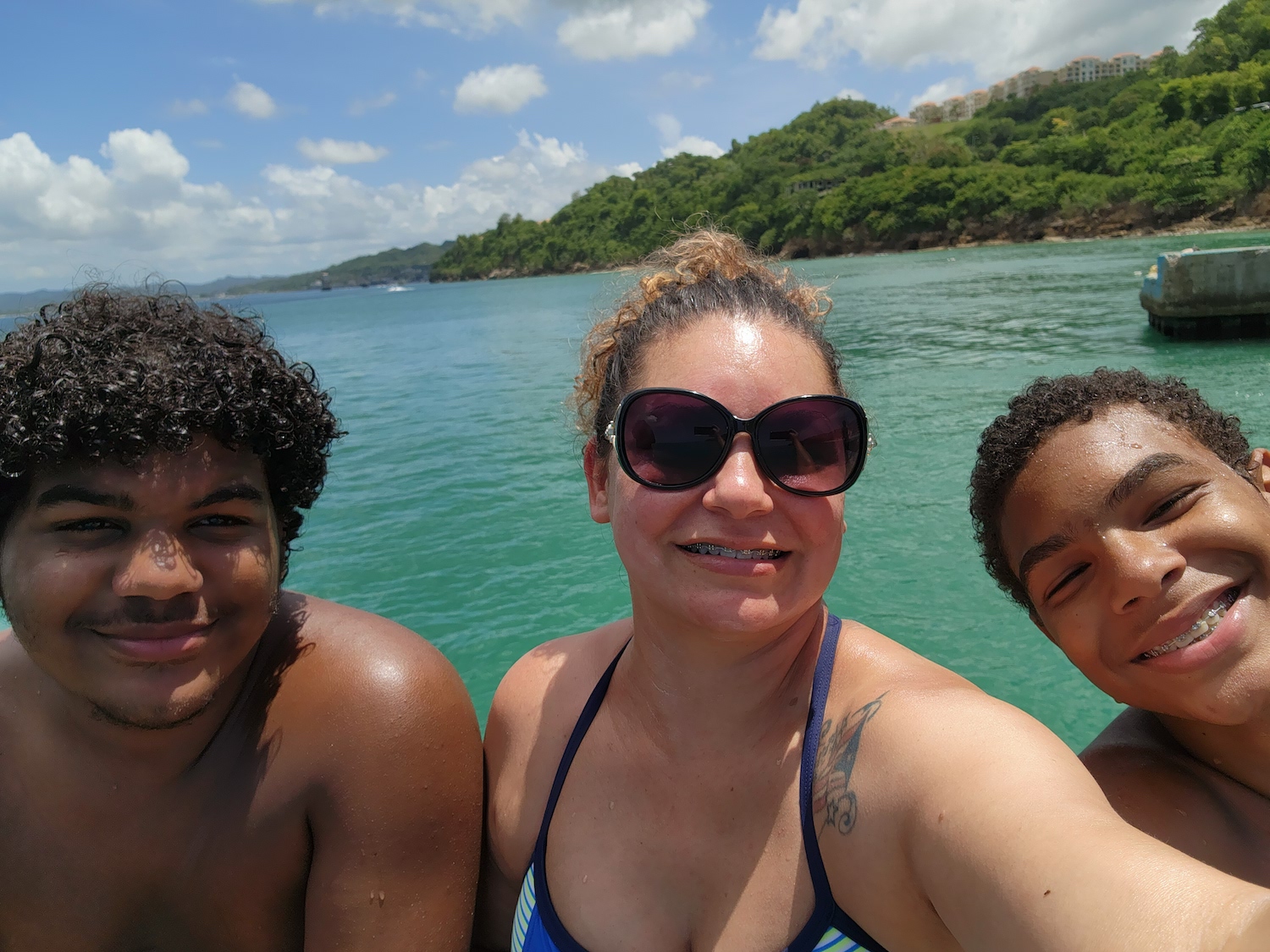 Marcy gifted her son a lawn mower and volunteered to drive him to jobs.
"We put my mower and weed-eater in her car, so I have to vacuum a lot!" the teen told The Epoch Times.
After kick-starting his new venture, the teen took to Facebook to explain his business: "I do have safety glasses and gloves and I am hoping to find some yards to cut and maybe even maintain them. I go to school during the week and I am available some afternoons and all day on Saturday and Sundays. I also have an electric leaf blower and a rake, too."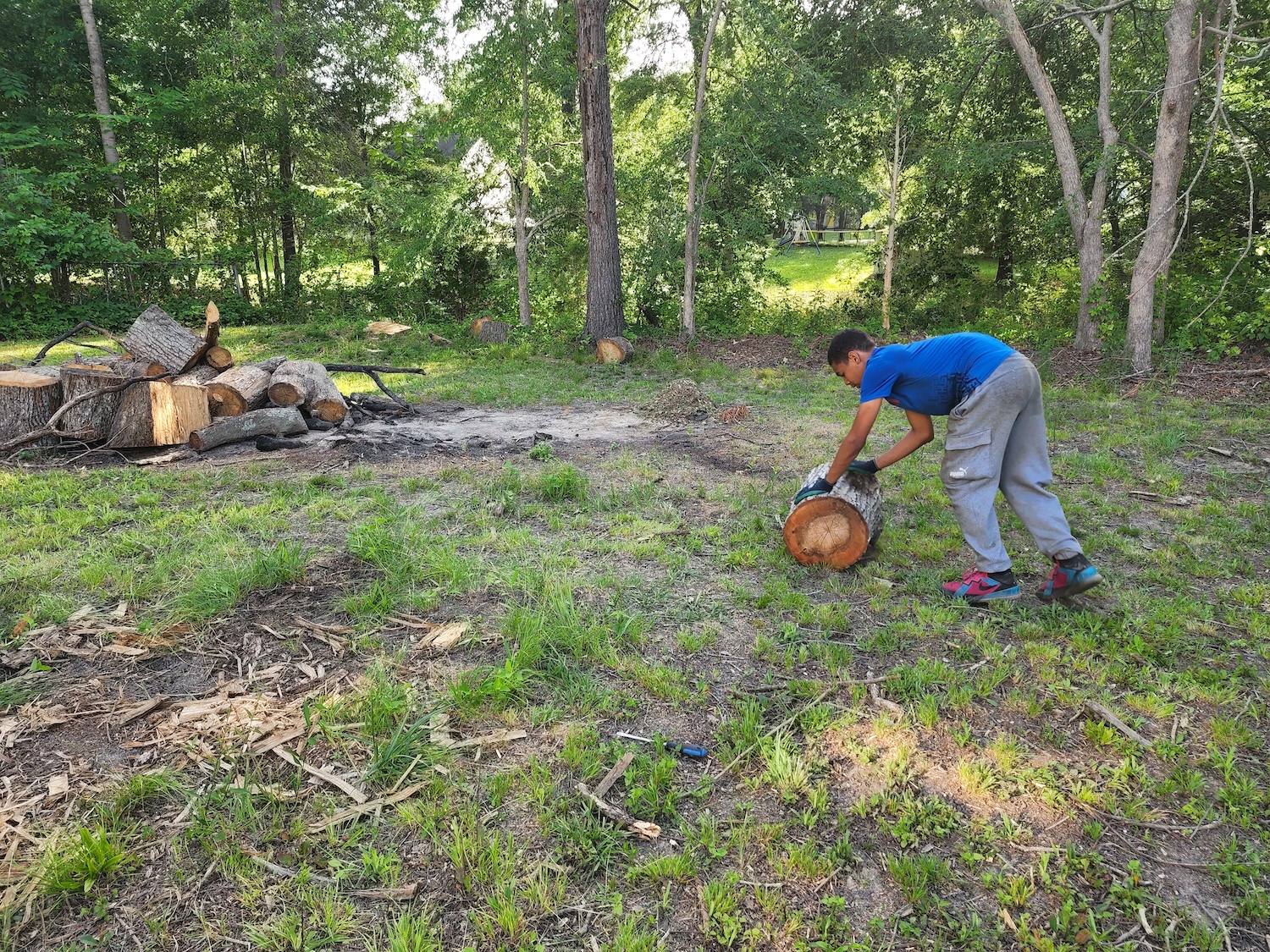 According to Tyce, Eric helps on weekends when the workload is heavier, and this is something that Tyce really likes.
The teen earns $25 to $50 per job and mows some lawns for free. He credits Eric, a machinist, for his drive.
"He taught me there is always a time for play and a time for work, and they are not usually the same time," Tyce said. "I think I got my work ethic from him, and I just want to make him and my mom proud."
He's usually hired by word of mouth but has made flyers, business cards, and yard signs that customers allow him to pitch. He has mowed more than 40 yards to date, and the cause remains dear to his heart.
The industrious teen turns 15 this month and is headed into the 10th grade. The city of Cayce presented him with his own business license in June; he's still mowing lawns on a driving lawn mower and improving with every commission.
His strategy to deal with the challenge of which direction to mow in has been to "start cutting the outside first and [then] go through cutting the rest."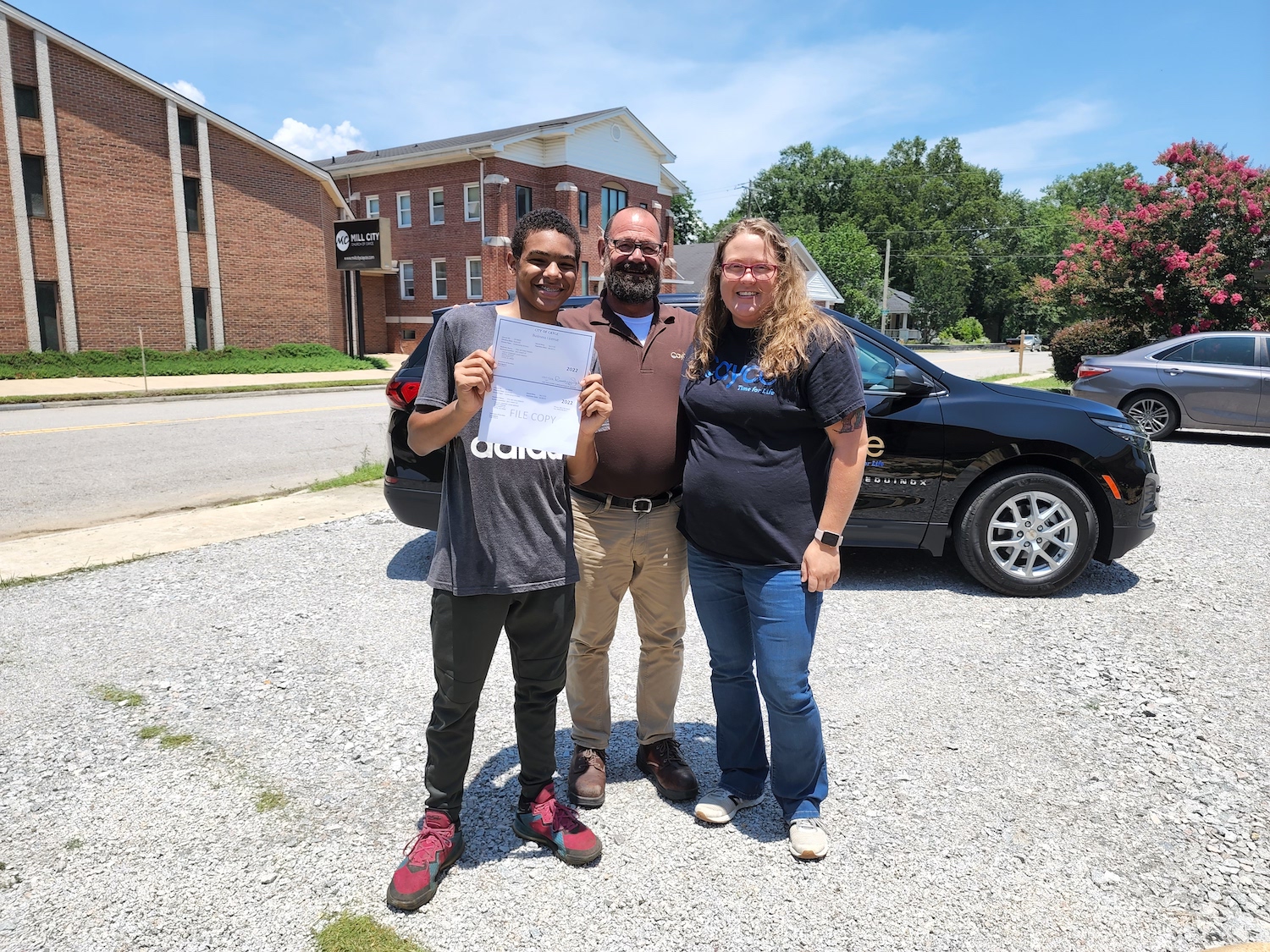 Being a witness to Tyce's efforts, a proud Marcy said: "It's a powerful thing that Tyce wants to give this recognition [to his stepfather].
Eric said, "Caring for Tyce is my job. His heart is in the right place."
Share your stories with us at emg.inspired@epochtimes.com, and continue to get your daily dose of inspiration by signing up for the Inspired newsletter at TheEpochTimes.com/newsletter